Canadian Rocky Mountain Parks
By Cindy Carlsson
What is the Canadian Rocky Mountain Parks UNESCO World Heritage site?
The Canadian Rocky Mountain Parks World Heritage site includes four national parks and three provincial parks that straddle the continental divide in western Canada. These parks are largely wilderness areas famous for rugged mountains, glaciers, lakes, waterfalls, canyons, hot springs, wildflowers, and wildlife. However, there are town sites and ski resorts within several of the parks. Highways through most of the parks, including the Icefields Parkway through Banff and Jasper, provide stunning roadside scenery.
Disclosure: This article contains affiliate links. Making a purchase through an affiliate link will mean a small commission for this website. This will not affect your price.
This World Heritage designation includes the Burgess Shale fossil site, which was previously listed as a separate World Heritage site.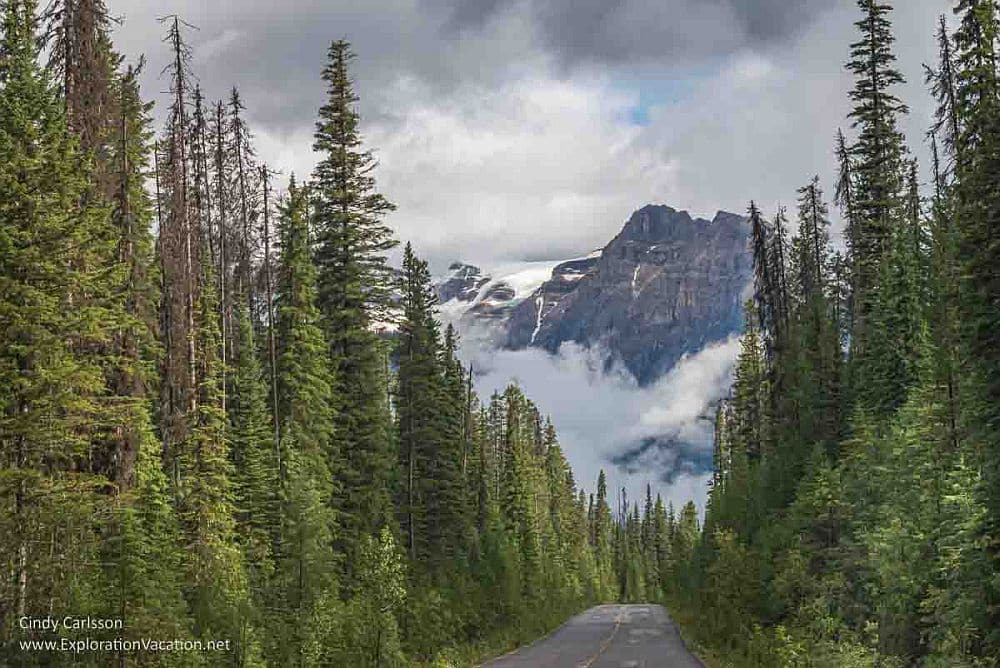 Banff National Park (Alberta)
Banff National Park is this UNESCO site's most popular destination, with a wide range of both summer and winter activities around an upscale resort town. The park's natural areas are as scenic as you will find anywhere, but it's easy to combine a day of outdoor activity with upscale shopping and fine dining before settling into a luxury resort for the night. Banff's most well-known natural sites include Lake Louise, Moraine Lake, and Johnstone Canyon.
Jasper National Park (Alberta)
The Icefields Parkway begins at Lake Louise in Banff and heads north into Jasper National Park. It's one of the world's great drives, with towering mountains and glaciers galore. Jasper is best known for its glaciers (you can walk right up to the toe of the Athabasca Glacier), but it also has lush mountain valleys, thundering waterfalls, the Canadian Rockies' hottest hot spring, and lots of lakes. Want to see the scenery from another perspective? Take an aerial tram to the top of Whistlers Mountain or cruise on Maligne Lake.
Accommodations near Jasper National Park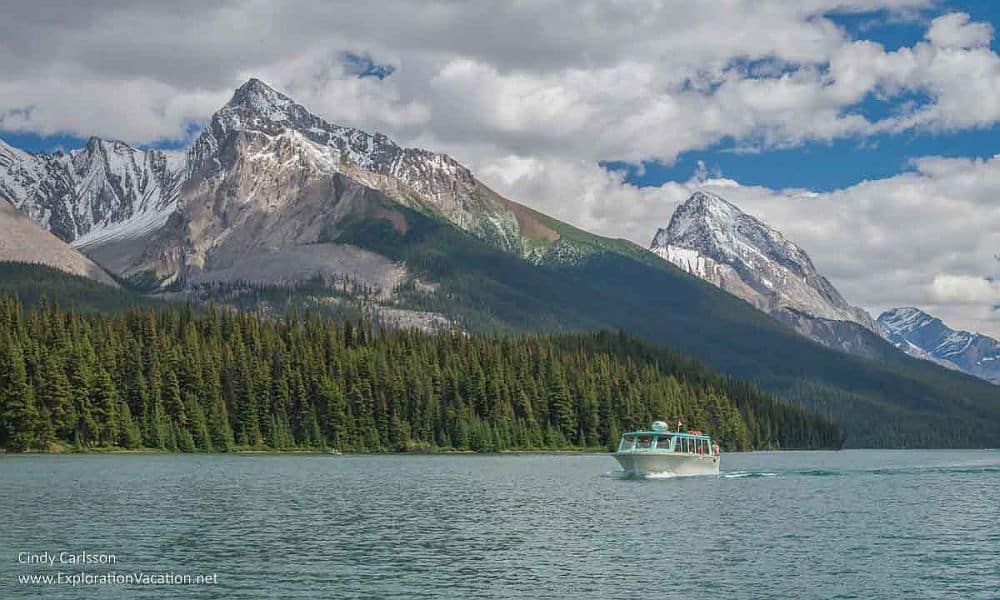 Kootenay National Park (British Columbia)
Kootenay may have the widest range of landscapes found in these parks, varying from mountain peaks with glaciers to prairies with prickly pear cacti. And a road through the park makes much of it easy to access. However, it's best known for Radium Hot Springs, a popular natural spring.
Accommodations near Kootenay National Park
Yoho National Park (British Columbia)
Yoho has all the beauty of Banff, but without the crowds. That's partly because the park's most famous sights, the Burgess Shale fossils and Lake O'Hara, allow only very limited access. And, with only one tiny town, visitors who stop for more than a couple sights along the highway spend most of their time hiking or otherwise actively engaged with nature.
Accommodations near Yoho National Park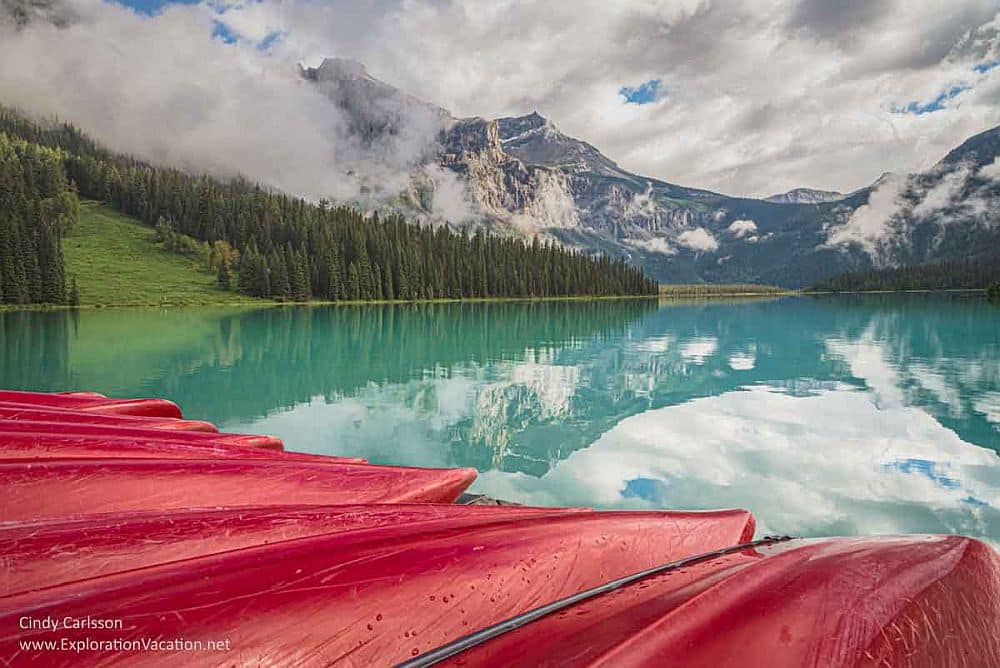 British Columbia provincial parks
Three provincial parks are included in the Canadian Rocky Mountain Parks UNESCO designation:
Mount Robson Provincial Park protects the headwaters of the Fraser River and boasts the highest peak in the Canadian Rockies. Multi-day hiking routes allow backpackers to travel deep into the wilderness. However, visitors can also take day hikes, bike, or just admire the scenery from the roadside.
Accommodations near Mount Robson Provincial Park
Mount Assiniboine Provincial Park is a wilderness park. There's no road access, but a variety of activities are available once you've hiked into the park.
Accommodations near Mount Assiniboine Provincial Park
Hamber Provincial Park is a true wilderness park. The only access is via backcountry trails or a fly-in fishing lodge.
Why are the Canadian Rocky Mountain Parks a UNESCO World Heritage site?
The Canadian Rocky Mountain parks are a World Heritage site because of their natural beauty, the natural processes that continue to change the landscape, and the presence of one of the world's most important fossil sites.
UNESCO states: "Renowned for their scenic splendor, the Canadian Rocky Mountain Parks … exemplify the outstanding physical features of the Rocky Mountain Biogeographical Province. Classic illustrations of glacial geological processes – including ice fields, remnant valley glaciers, canyons and exceptional examples of erosion and deposition – are found throughout the area. The Burgess Shale Cambrian fossil sites and nearby Precambrian sites contain important information about the earth's evolution."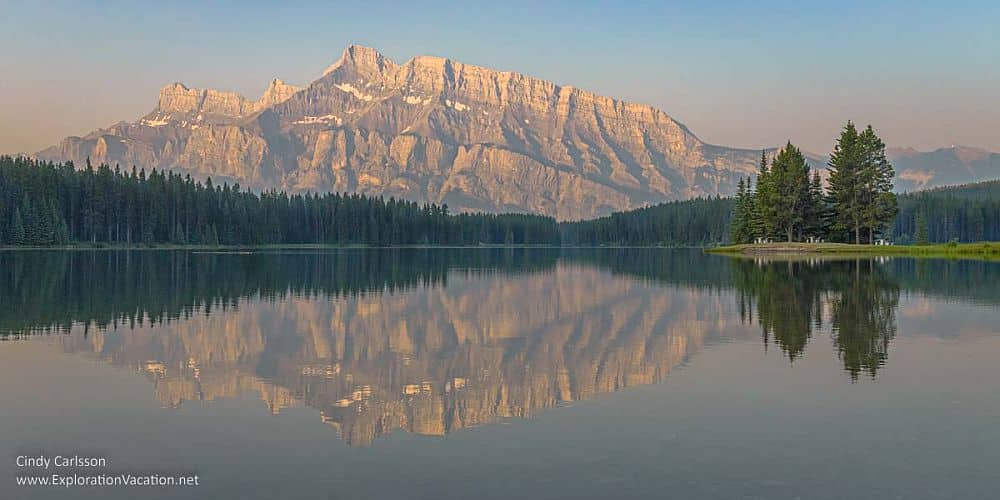 What can you expect on a visit to the Canadian Rocky Mountain Parks?
The Canadian Rocky Mountain Parks make for an amazing road trip, with spectacular scenery at every turn. The parks all share many features (you'll find mountains, lakes, glaciers, and waterfalls in all of them), but each is unique. All of the parks offer hiking, fishing, paddling, and wildlife watching. In addition, some offer opportunities to bike, ski, climb, or relax in a hot spring. Gondolas, a tramway, and motorboat tour are also available. And you can see amazing scenery even if you never venture beyond roadside parking areas!
Banff National Park is the best-known park in this World Heritage site. It became Canada's first national park after a railroad built hotels to draw visitors to the park more than a century ago. The railroad's historic luxury hotels still operate in Banff town and along Lake Louise. Banff is ideal for visitors who want to mix a little urban activity and luxury into their outdoor adventures. It's beautiful and there's lots to see and do here, but it's also the busiest of the Canadian Rocky Mountain Parks.
The scenery becomes rawer as you drive up the Icefields Parkway, with glaciers beginning to appear on all sides. And those glaciers are a big part of what makes Jasper National Park different from the other parks in this group. It's the largest park in this World Heritage site and has some of the same gorgeous mountain scenery as the others. However, it also offers easy access to raw, unfinished-feeling landscapes where glaciers still shape the land. Even Jasper town is a rugged old west outpost compared to Banff town. But the variety of landscapes within Jasper mean there's something for everyone. And, like most of the other parks on this list, there are plenty of roadside overlooks and easy hikes – like the hike along Beauty Creek.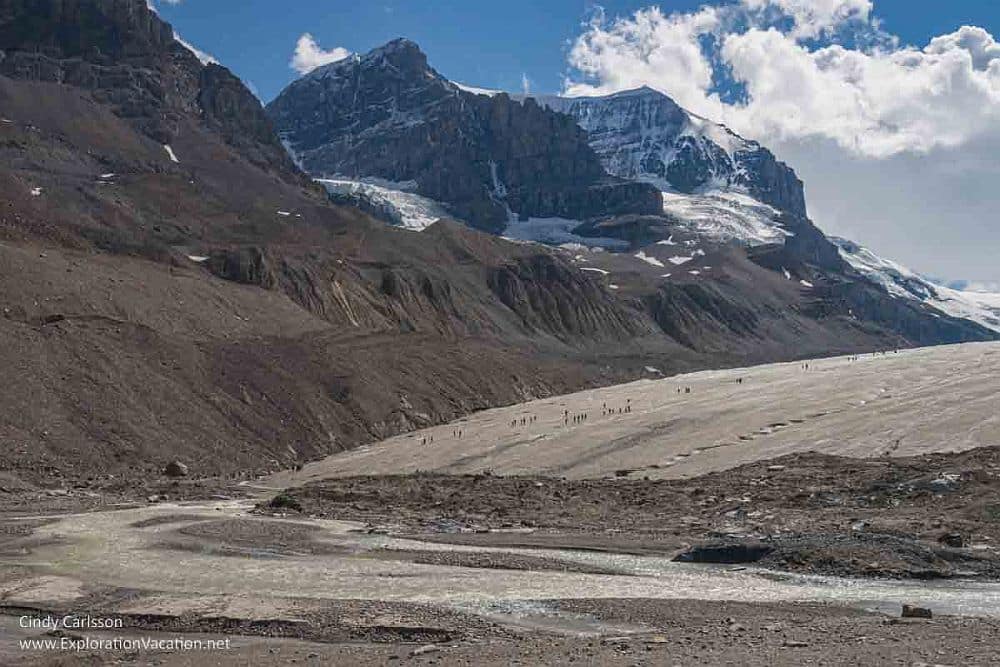 Yoho is one of the smaller national parks in this World Heritage site. But it is every bit as beautiful as its larger and more well-known neighbor Banff. Limited lodging options within the park help keep visitor numbers down, but that's part of the appeal for those who venture here. Noted for beautiful scenery, waterfalls, and historic sights, Yoho's probably best known for a couple of the area's hardest tickets to score: The Burgess Shale fossil hike and access to Lake O'Hara. Read about Hiking Lake O'Hara to see what awaits anyone lucky enough to visit!
Kootenay National Park is scenic, but most people visit for the hot springs.
The three provincial parks offer great mountain scenery, but only Mount Robson has options for a quick visit.
Is the Canadian Rocky Mountain Parks UNESCO World Heritage site worth visiting?
The Canadian Rocky Mountain Parks UNESCO site includes some of the world's most beautiful mountain landscapes. It's well worth traveling a long distance to spend time exploring these parks. They are comparable to UNESCO sites like Te Wahipounamu in New Zealand or the Swiss Alps Jungfrau-Aletsch, Dolomites, and Pyrénées – Mont Perdu in Europe.
Photographers, as well as hikers and other outdoors enthusiasts, will find much to love and a lifetime of adventures here. But roads through most of these parks provide spectacular scenery even if you don't venture far beyond the parking lot.
Visitors coming from Calgary often head into the parks for a long weekend. But if you want to see a variety of sights within this World Heritage site, allow at least a week. You'll need a couple of weeks if you want to do a tour of all the parks and/or include longer hikes or other activities.
To do a loop through more of Canada's mountain west, add four days for a quick visit to the Waterton Glacier International Peace Park on the Canada/USA border.
Tips for visiting the Canadian Rocky Mountain Parks
Campsites and lodging, shuttle buses, some hikes, and various other activities often require advance reservations. In many cases, reservations must be made months in advance. If there is something you really want to do or a place you really want to stay, start planning your trip as far in advance as possible.
Although there are a few urbanized areas within the World Heritage site, this is mostly a wilderness area. Be prepared if you explore beyond a few well-developed tourist sites.
Bring warm clothes and good shoes no matter what time of year you visit. And be prepared for sudden and dramatic changes in weather even during a day hike.
Many areas don't have cell phone coverage. Don't rely on it for navigation and don't count on it in an emergency.
Potentially dangerous wildlife, including grizzly bears, live in these parks. Never approach or feed wildlife – not even harmless-looking wildlife.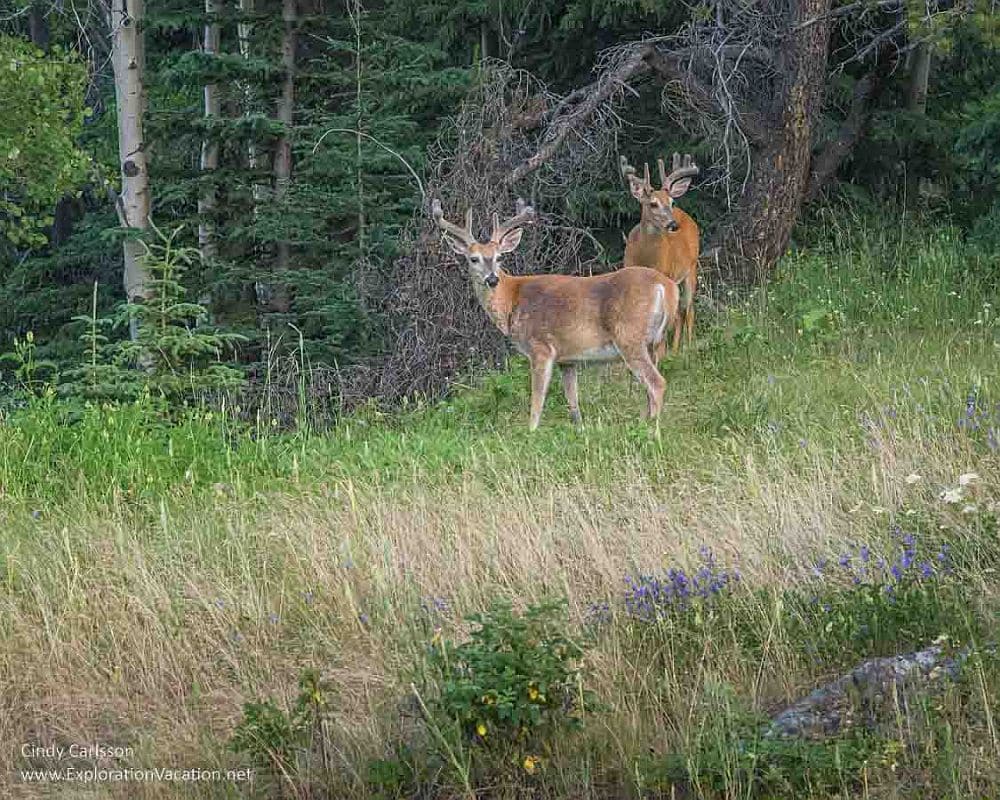 Stay on trails! While it might not look like there's anything (or anything important) growing along park trails, this is a fragile landscape. Even rocky areas are home to minute organisms that are easily destroyed.
An annual Canadian Parks Pass is a good value if you will be in the parks for more than a week and/or visiting a number of parks. You can buy it, and day passes, online.
Where is the Canadian Rocky Mountain Parks UNESCO site?
Calgary is the main gateway to the Canadian Rocky Mountain Parks. There you'll find an international airport, rental car agencies, and transit. The drive between Calgary and Banff town is about 120 km (80 mi) and takes roughly 1½ hours – if you don't stop to hike or gawk at mountain goats along the way.
From Calgary, a new transit program connects the city to Banff. Once in Banff, transit connects the town to attractions around the park, including popular sites like Lake Louise.
Coming from the south, the drive north from Waterton Lakes National Park is nearly 400 km (250 mi) and takes over four hours.
The drive from Vancouver and the Pacific Coast is over 800 km (500 mi) and about 10 hours. Many airlines offer regularly scheduled flights between Vancouver and Calgary. Flight time is about 1½ hours.
One of North America's great train journeys runs from Vancouver to Banff. Today visitors can choose between a regular train that takes about 12 hours or a luxury train like the Rocky Mountaineer that takes several days. (The luxury trains don't travel at night so you don't miss any of the scenery.)
Within the UNESCO World Heritage site, parking can be a challenge. Parking areas fill early in the day, fees are required at some sites during peak seasons, and shuttle users are required to have reservations to get to some sites in Banff.
For more information about the parks included in this UNESCO World Heritage site, when each is open, services, fees, restrictions, trail closures, and more, check each park's official website.
Text and photos provided by Cindy Carlsson, the always-curious traveler and photographer behind the website ExplorationVacation. Cindy is an independent traveler who loves diving deep into the places she visits. Check the website, Facebook, or Instagram for more travel inspiration.
Have you been to any of the Canadian Rocky Mountain Parks? If so, do you have any additional information or advice about this UNESCO World Heritage site? Please add your comments below!