By Cindy Carlsson
What is Historic Cairo?
The Historic Cairo UNESCO World Heritage site covers a vast area in the heart of this large and ever-expanding city. While the area apparently includes about 800 identified monuments, thousands of historic buildings contribute to its historic character. In general, Historic Cairo focuses on the city's development from the construction of a small Roman fort (about 100 AD) through the 17th or 18th century. It includes mosques and madrasas, mausoleums, city gates and the citadel, fountains, market and other commercial sites, private houses, and much more.
Disclosure: This article contains affiliate links. Making a purchase through an affiliate link will mean a small commission for this website. This will not affect your price.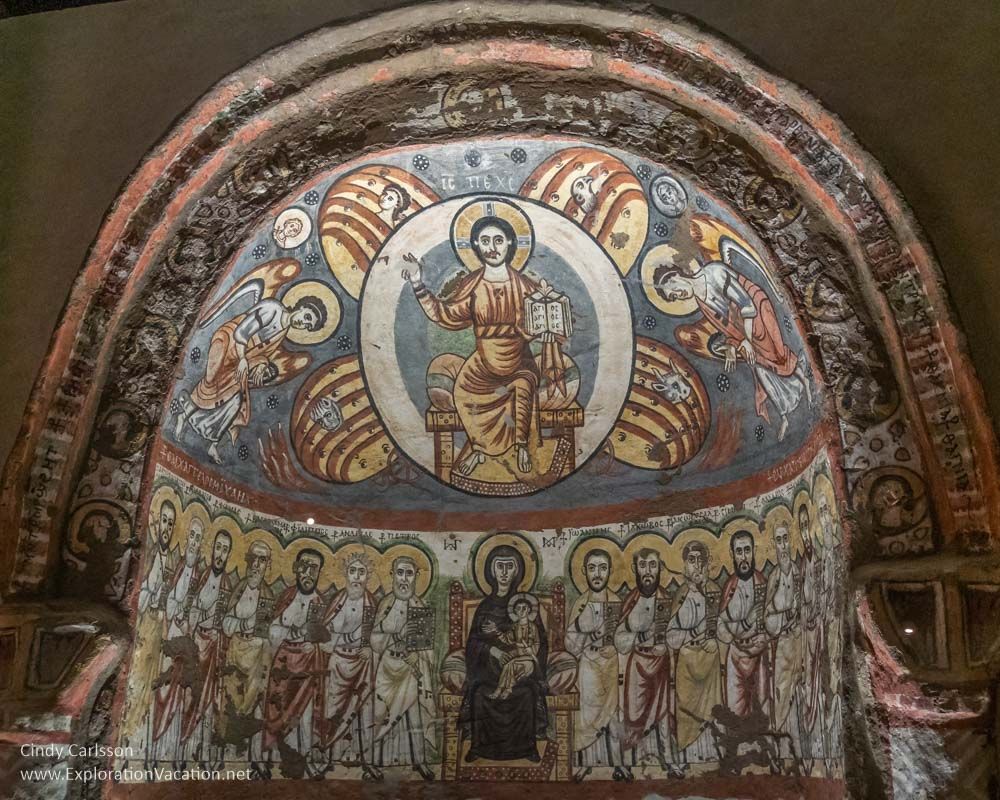 The site has three major components:
Old Cairo includes the ruins of the Roman fortress, Coptic and other non-Muslim religious sites, and the Al-Fustat archaeological site (the remains of the original 7th-century Islamic city).
Islamic Cairo, the largest part of the UNESCO designation, includes the core of the Medieval Fatimid city (10th – 12th century), as well as many buildings from both earlier and later periods. This area has the greatest number and variety of historically significant buildings and streetscapes in the city.
Cemeteries: Although seldom visited by tourists, the UNESCO designation also includes the grand but deteriorating monuments in the city's historic Islamic cemeteries of Al-Imam ash-Shaf'I, As-Sayyidah Nafisah, and Qayitbay.
Why is Historic Cairo a UNESCO World Heritage site?
UNESCO reports explain: "Historic Cairo is an outstanding example of an integrated urban fabric, expressing the long coexistence of different cultures and human interaction within its environment. It comprises a variety of unique settlements as a result of the continuous urban process that began in 100 AD and continued through to the Roman Fortress of Babylon, the Coptic quarter, and the early Islamic cities."
But UNESCO put Historic Cairo on the World Heritage list in 1979 without a clear description of the site or exactly what was included in it, noting that "the historical, archaeological and urbanistic importance of Cairo is absolutely unquestionable." That says a lot about both the significance of Historic Cairo (especially as the center of the Islamic world in the 14th century) and its complexity.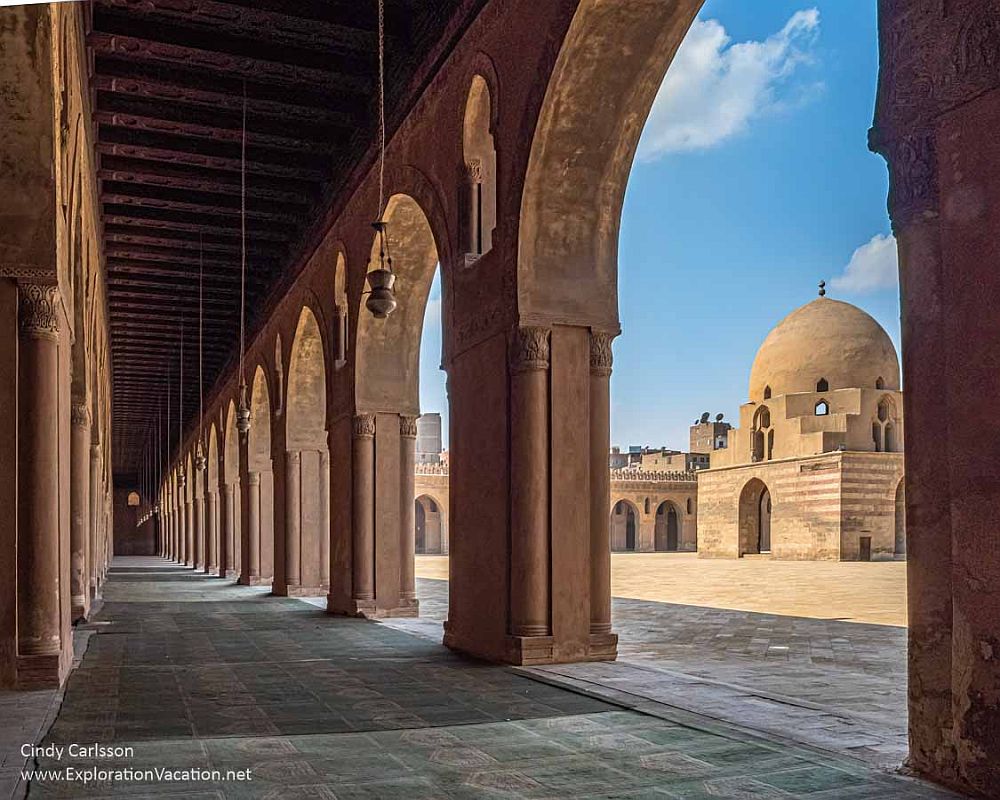 What can you expect on a visit to Historic Cairo?
Many visitors rush through Cairo in a hurry to get to other places in Egypt. But Cairo's long, complicated history is well worth exploring. Yes, the city can be crowded, chaotic, and overwhelming, but it's also filled with layer upon layer of incredible architecture and a rich culture that goes back to the city's beginning.
Old Cairo
The easiest place to start exploring Historic Cairo is in Old Cairo, where things are a bit more spread out. To see the oldest structure in Cairo, stop by the remains of the Roman fortress. Attached to it, the 7th or 8th century Coptic "Hanging Church" suspended above the Roman gatehouse probably replaced an earlier church. But this area is rich in Christian history and lore, and several Coptic churches are still located here. They share the area with a Greek Orthodox church and the Ben Ezra Synagogue, both tracing their founding to the 8th century or earlier. Visitors can learn more about Copts at the excellent Coptic Museum. The museum was built in the 20th century, but incorporates historic architectural elements.
Islamic Cairo
Cairo was the center of the Islamic world by the 14th century. Today most of that historic area is still very busy and crowded. First-time visitors often find it intimidating, but there is much to see here.
Almost every tour of Cairo includes a visit to the 12th-century citadel and Muhammad Ali Pasha's 19th-century Alabaster Mosque. (You can also get a great view of the city from an overlook near the mosque.) And every tour will include a stop at the Khan el-Khalili, the famous bazaar that occupies a large area in the heart of Historic Cairo. There's a lot of tourist items for sale, but wade in further and you'll find businesses that cater to local residents.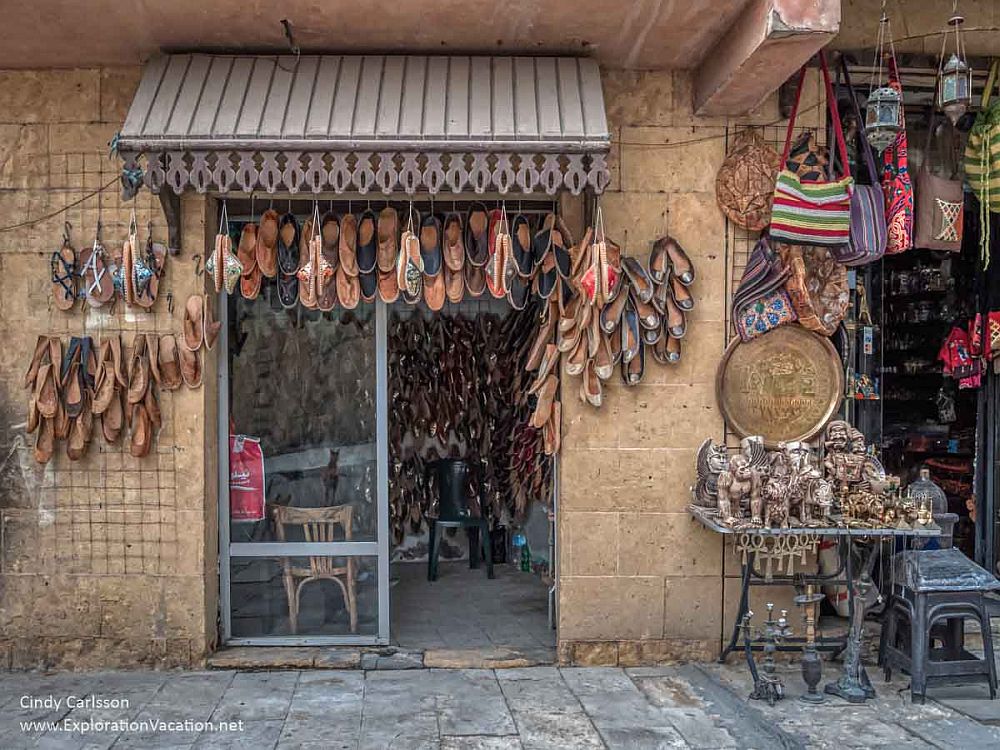 The Khan el-Khalili is in the heart of Islamic Cairo, surrounded by historic buildings and towering minarets from centuries of Islamic rule. The Al-Hussein Mosque (built in 1154 and completely reconstructed some 700 years later) is right there, but it's one of the holiest sites in Egypt and you must be Muslim to enter. If you aren't Muslim, you might instead explore Al-Muizz (or El-Moez) Street, the most intact historic street in the city. To visit a mosque that's rather different from the Alabaster Mosque, just cross the street and visit the Al-Azhar Mosque (founded in 970) and university. Or walk a bit farther to the 14th-century Mosque and Madrasa of Sultan Hassan, one of the city's finest historic buildings and one that is, architecturally, even farther removed from the Alabaster Mosque. For a look back almost to Cairo's founding, head back toward the Citadel to the 9th-century Mosque of Ibn Tulun. It's both the oldest mosque in the city with most of its original features and a rare example of ancient Samarran architecture.
While visiting Ibn Tulun, head next door to the Gayer-Anderson Museum. The museum has interesting items, but it's the house that's important. It's actually two connected houses, one built in 1540 and one from 1631. They are a style that was extremely popular in Cairo between the 16th and 18th centuries. The city once had thousands of these multi-story courtyard houses. Today there is only a handful, and this is one of just a couple that have been restored and opened to the public. (There's another one off Al-Muizz Street.)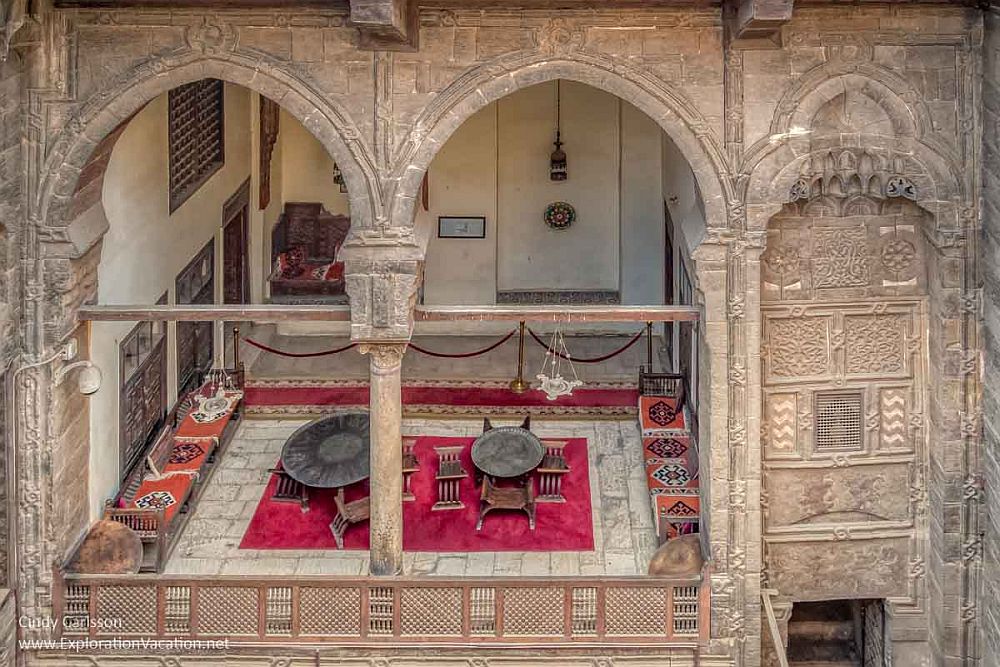 While there's a lot more to see in Historic Cairo's Islamic heart – including workshops, traditional coffee shops, and museums, this is a good start. But if you want to take one last look at it all, head up to al-Azhar Park, an oasis of greenery on what was once an unsightly pile of 500 years' worth of debris. Beyond the gardens, the view will remind you why Cairo is "the city of thousand minarets."
Cairo's cities of the dead
While most visitors won't want to wander here on their own, these enormous graveyards are filled with historic mausoleums, mosques, and minarets that are very visible as you move through the city.
Is Historic Cairo worth visiting?
Without a doubt, Historic Cairo is worth at least a day on every Egyptian itinerary. It may not go back as far in time as the pharaonic sites, but its architectural treasures and historic importance are very much worth exploring – and far more relevant to the world we live in today than the tombs and temples of the pharaohs.
Use the map below to book your accommodations:
Many tours combine the Egyptian Museum with a half-day at the Khan el-Khalili and the Alabaster Mosque and/or the Coptic area. This provides a quick overview of the city and its complex history and culture. A better short visit would include at least two days in Cairo's historic heart: a full day exploring Islamic Cairo and a second day that includes the Coptic area. Or arrange your visit based on specific areas of interest, such as religious sites, architecture, local crafts, markets, food, or a particular historical period.
Click on the image below for lots of tour options:
Of course, one could spend weeks exploring Historic Cairo (not to mention the rest of the city) and still not see everything. And keep in mind that at least a full day of your Cairo visit will be spent exploring Memphis and its Necropolis (The Pyramid Fields from Giza to Dahshur) UNESCO World Heritage site.
Tips for visiting Historic Cairo
Good tourist maps are almost non-existent for Cairo in general and for sites in Historic Cairo in particular. That makes a guide or a really good guidebook essential.
Signage of any type is lacking or unreadable in many areas and at many sites.
Avoid areas around mosques on Fridays, especially between noon and 3 p.m. during afternoon prayers. And keep in mind that less-touristy shops and sites close during this period.
Fridays in general are busy in Cairo, as this is a day off for most Egyptians, and families combine afternoon prayers with shopping, museums, and other activities. (The area around the Khan el-Khalili is packed on Fridays.)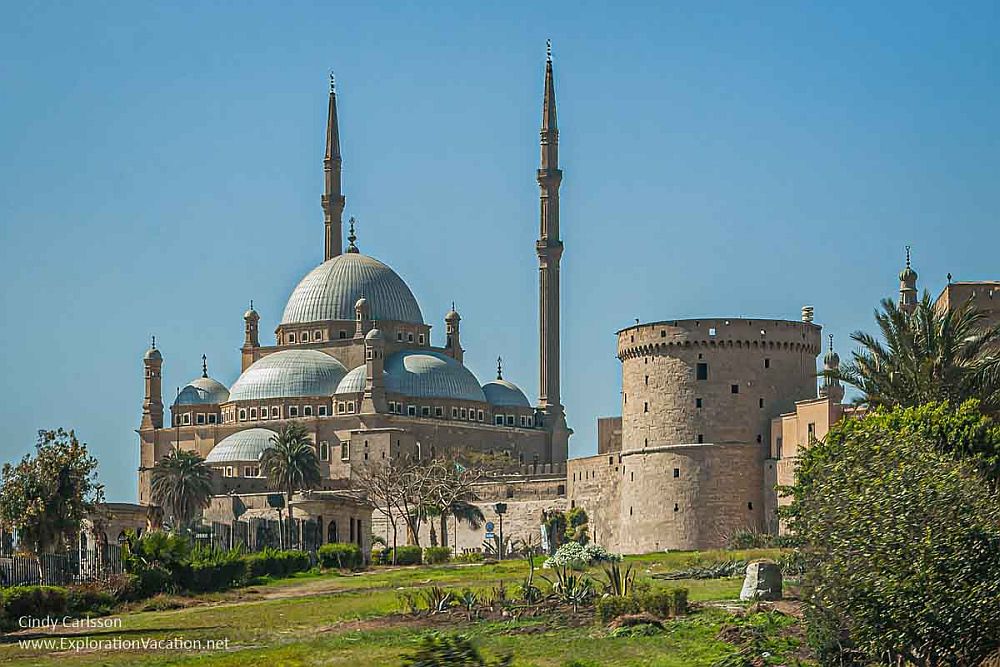 Wear good walking shoes, as pavements are uneven and stepping in stray rubbish is always a possibility.
Dress modestly, especially if you think you might visit a mosque. Exposed shoulders, chest, arms, or legs are not acceptable for either men or women in mosques. Modestly-dressed women will also attract less unwanted attention on the street.
Shoes must be removed when entering a mosque. Women may be required to cover their hair – scarves are usually available, but it's nicer to have your own.
Where is Historic Cairo?
Historic Cairo covers a large, not easy to define area in the center of the modern city.
Zoom into the map below for the location of sites mentioned.
Cairo has bus and Metro Service, but tourists will generally find it easier and more comfortable to hire a guide/driver or use a rideshare service to get around.
For more information about sites in Historic Cairo, opening hours and admission fees, start with the official Egypt Travel website, but note that there currently isn't any useful information on the Historic Cairo page. For now, independent travelers usually have to look up each site separately.
Text and photos provided by Cindy Carlsson, the always-curious traveler and photographer behind the website ExplorationVacation. Cindy loves diving deep into the places she visits and sharing her discoveries with other curious travelers. Visit the website, Facebook, or Instagram for more travel inspiration.
Have you been to Historic Cairo? If so, do you have any additional information or advice about this UNESCO World Heritage site? Please add your comments below!