Historic Center of Český Krumlov
By Cindy Carlsson
What is the Historic Centre of Český Krumlov UNESCO World Heritage site?
The Historic Center of Český Krumlov consists of two areas:
Castle Hill, where the very large castle dates to the 13th century and includes Gothic, Renaissance and Baroque elements, including accessory structures and gardens; and
The former feudal town across the river, where much of the architecture spans a similar time frame.
Located along a scenic river, both areas have a wonderful collection of beautifully preserved historic buildings that represent five centuries of development. And all of it just oozes charm.
Disclosure: This article contains affiliate links. Making a purchase through an affiliate link will mean a small commission for this website. This will not affect your price.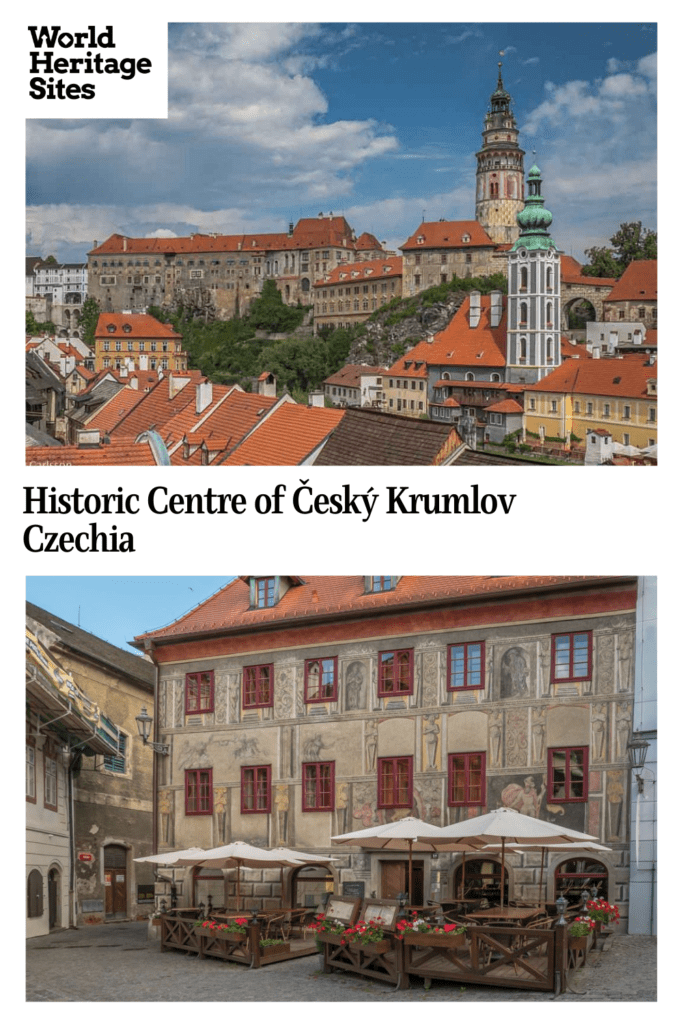 Why is the Historic Center of Český Krumlov a UNESCO World Heritage site?
UNESCO explains: "Český Krumlov is an outstanding example of a small Central European town dating from the Middle Ages which owes the structure and buildings of its historic core to its economic importance and relatively undisturbed organic development over some five centuries."
The city retains its medieval street layout and many historic buildings along those streets have both their original external decoration and interior layout. Likewise, the castle retains features from 500 years of development and expansion.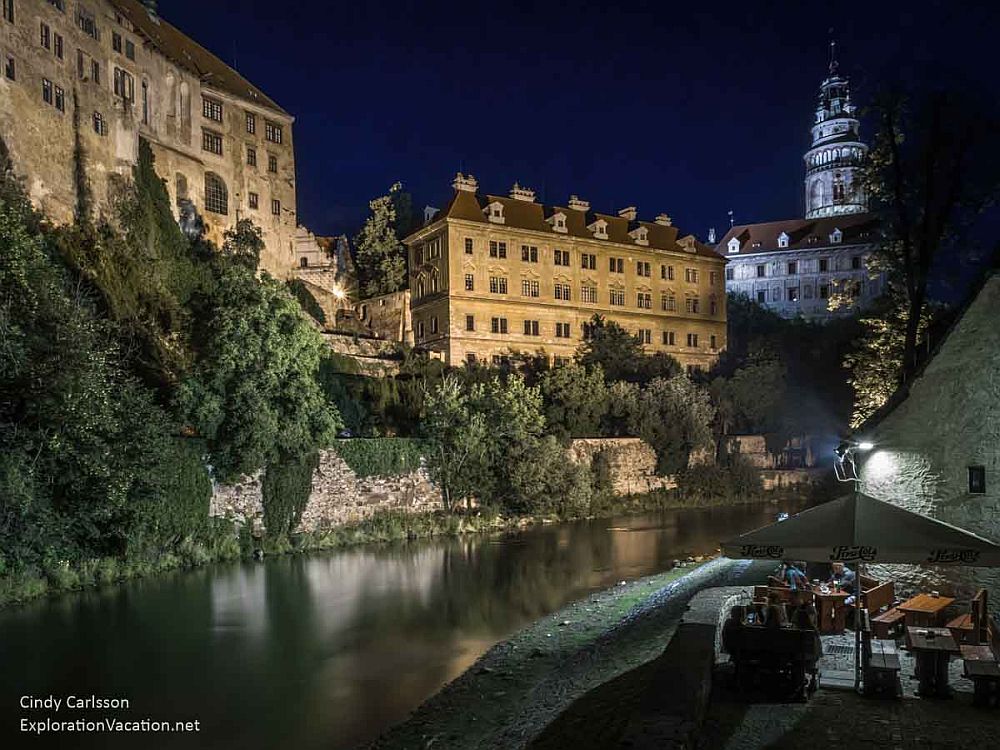 What can you expect on a visit to Český Krumlov?
While there are must-visit sites like the castle and the 15th-century church of St. Vitus, the real pleasures of visiting Český Krumlov are the unexpected ones. It's stepping into a restaurant that still has its Gothic interior or turning a corner and suddenly discovering an unexpected view of the elaborate castle tower or a Renaissance building covered with elaborate sgraffito decoration. Not that the large castle with its original layout, gardens, Baroque Theatre, and tower aren't worth visiting. It's just that there is so much history all around you. And if you visit one of the city's overlooks, you can see all of it laid out before you like a city from a fairytale.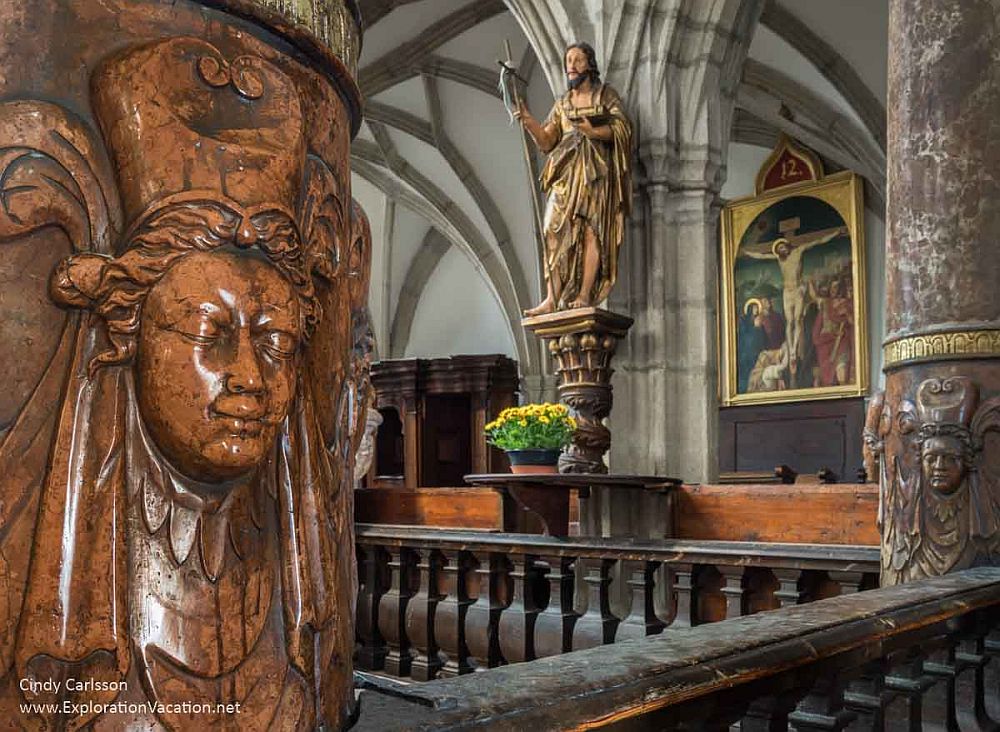 Is Český Krumlov worth visiting?
Obviously, this UNESCO site will be particularly appealing to anyone interested in history and architecture. But Český Krumlov should be on the itinerary of every traveler visiting Czechia. It's absolutely lovely, easy to get to, offers something for everyone, and makes a nice contrast to the densely-developed Historic Center of Prague.
You can easily see the main sites in Český Krumlov on a day trip from Prague, but it's worth spending a night or two here to wander the historic streets, step into the church, tour the castle, float down the river, or just sit at a restaurant patio along the river and admire the view. It's also a good vacation base. That's true whether you are looking for family activities, a romantic get-away, a serious dive into historical architecture, or a bit of adventure. And there are many more activities of all types in the surrounding area!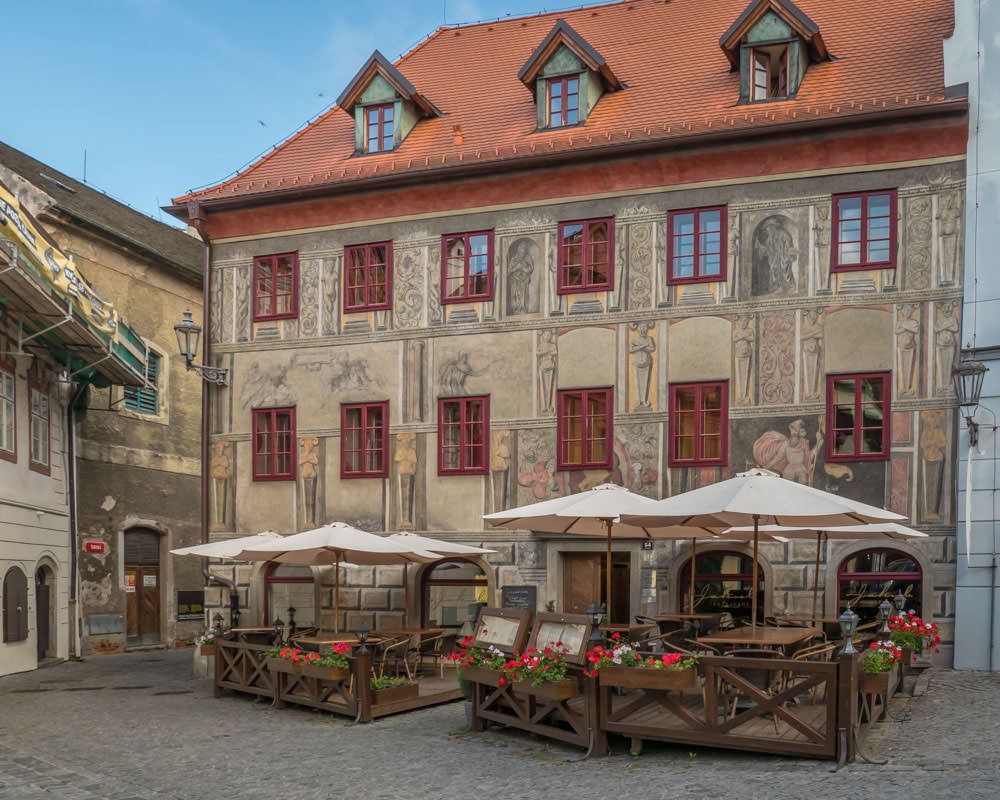 Tips for visiting Český Krumlov
Český Krumlov is a popular destination for everyone, including Czech families, Asian tour groups, and travel guru Rick Steves and his fans. That means the main tourist areas tend to be loud and crowded throughout the day. However, for many tourists, this is just one stop for a few hours during the day. Stay overnight (especially on a weekday) and you'll find a very peaceful city as the day begins and ends.
This is also an extremely popular site for floating or paddling into the city on the river. These short trips are easy to arrange and provide a unique view of the city – just expect lots of company along the way.
While there are plenty of tourist restaurants of middling quality, you can find great food here if you look for it. But expect to wait for a table if you want dinner with a river view.
The best free views over the city are found along the castle's Cloak Bridge and the lookout at Seminarni Zahrada. Note, however, that the Cloak Bridge usually closes at or before sunset.
Take a closer look at any "painted" walls you come across. Some are actually sgraffito, a decorative technique popular during the Renaissance period that involves carving through layers of colored plaster to create a design.
Check before your trip to see if there is a performance scheduled in the Baroque Theatre while you are in town.
Choose lodging in the old town to be in the middle of the action. For a more peaceful stay, look for a quiet spot up on castle hill.
Use the map below to book your accommodations:
Where is Český Krumlov?
Český Krumlov is located about 170 km (105 miles), about a 2-hour drive, south of Prague in southeastern Czechia. By bus, travel time from Prague is just under 3 hours. Bus service of all types is available from a number of cities in Czechia, Austria, and Germany. On the other hand, traveling from Prague and cities beyond Czechia by train requires a train change in České Budějovice, which can increase travel time considerably.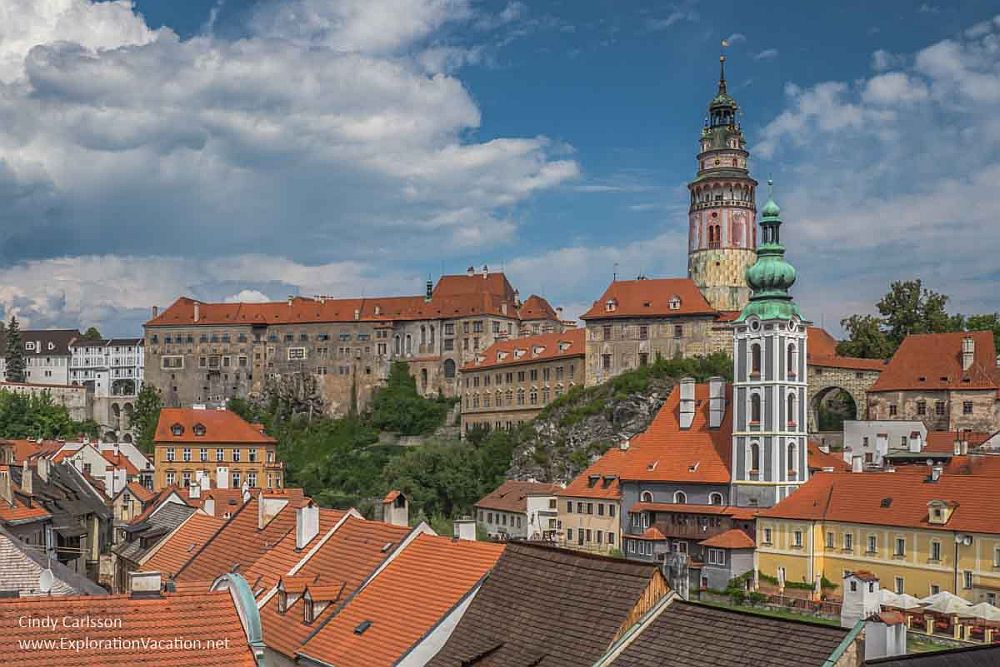 The Historic Center of Český Krumlov is a pedestrian zone. Even with a permit, visitors are only allowed to drive into this area during late afternoon through the evening and only to bring passengers and luggage to/from their lodging.
Paid parking is available just outside the pedestrian area in several lots. (Some hotels have designated spaces in lots outside the old town area.) A bit of free parking is available along the main road before you cross the bridge into town.
For more information about the Historic Center of Český Krumlov, events and activities, opening hours, transportation options, parking, and admission fees, see the city's official website.
Text and photos provided by Cindy Carlsson, the always-curious traveler and photographer behind the website ExplorationVacation. Cindy loves diving deep into the places she visits and sharing her discoveries with other curious travelers. Visit the website, Facebook, or Instagram for more travel inspiration.
Have you been to Český Krumlov? If so, do you have any additional information or advice about this UNESCO World Heritage site? Please add your comments below!