Historic Center of Prague
By Dom and Jo
What is the Historic Center of Prague?
The Historic Center of Prague is located right in the center of one of Europe's most beautiful cities. The history of Prague's historic center brings us from the 11th century all the way up to the 18th century, and the architecture and cultural influence bring us all the way back to the Middle Ages.
Disclosure: This article contains affiliate links. Making a purchase through an affiliate link will mean a small commission for this website. This will not affect your price.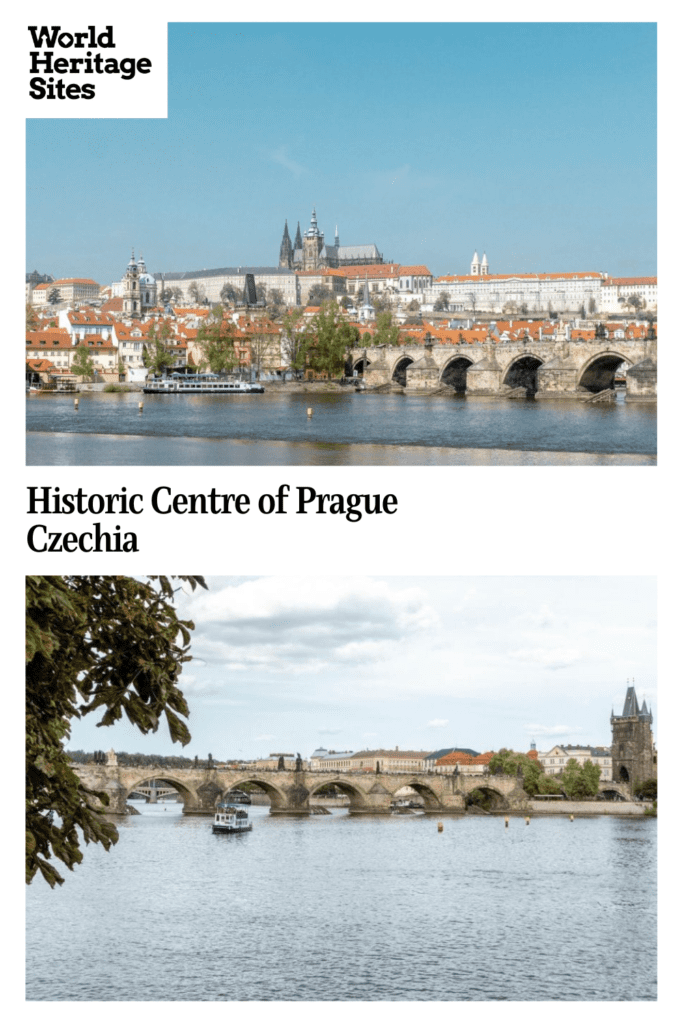 Walking around the streets, you will see the beautiful architecture that has stood its ground throughout the years and gives the historic center its beauty. You also have the Vltava River that runs around Old Town that really brings charm to this part of Prague.
With all the cathedrals, churches, spires, and beautiful buildings, the historic center of Prague is an area one can get lost in for hours and hours admiring all the beauty.
Why is the Historic Center of Prague a UNESCO World Heritage site?
Prague is very unique and the historic center in particular because of its organic urban development that is over a thousand years old. It even survived both of the world wars. The authenticity of every building in the center is very high and the city itself won't allow any change. They really want to preserve this very unique world heritage site right in the middle of Europe. Read UNESCO's explanation here.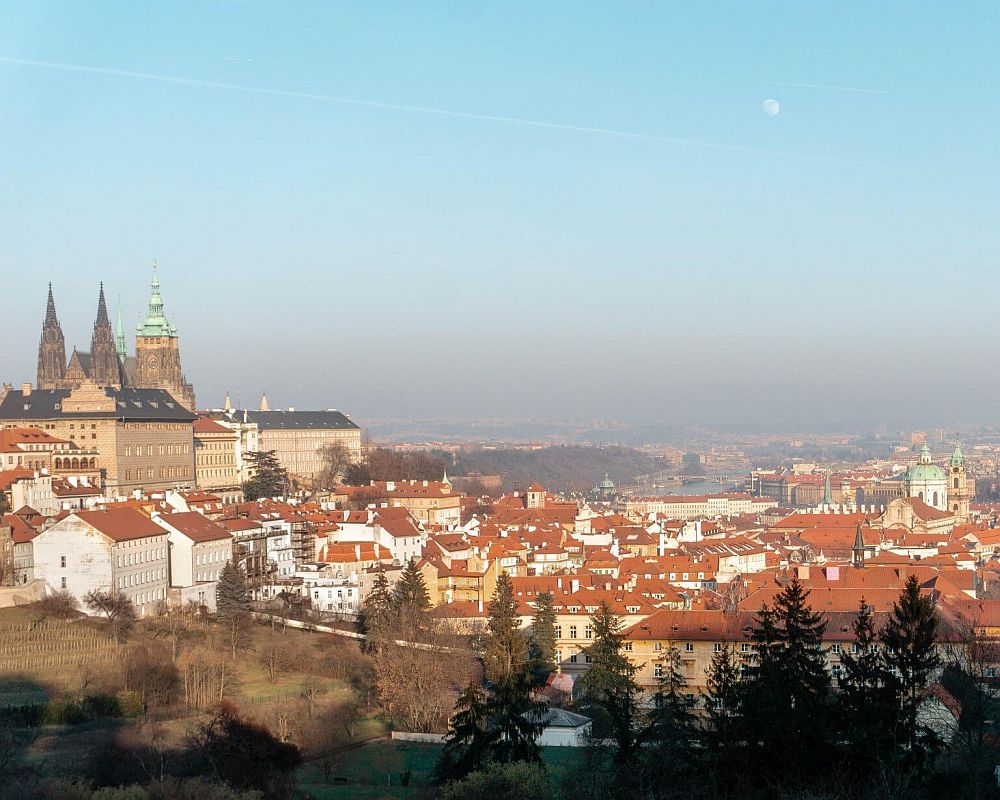 What can you expect on a visit to Prague?
The old town of Prague is very special and every season brings something different. Winter and summer are always busy with tourists especially around Christmas because the Prague Christmas markets are some of the most famous in Europe.
Summer months will have tourists from all around the world visiting the Charles Bridge, Astronomical Clock, and all the museums and tours around the Old Town.
No matter when you visit though, the city will be lively and bustling with restaurants ready to serve you the famous Pilsner Urquell which is the original Pilsner beer. You'll find tons of different options to see different areas of this famous UNESCO site.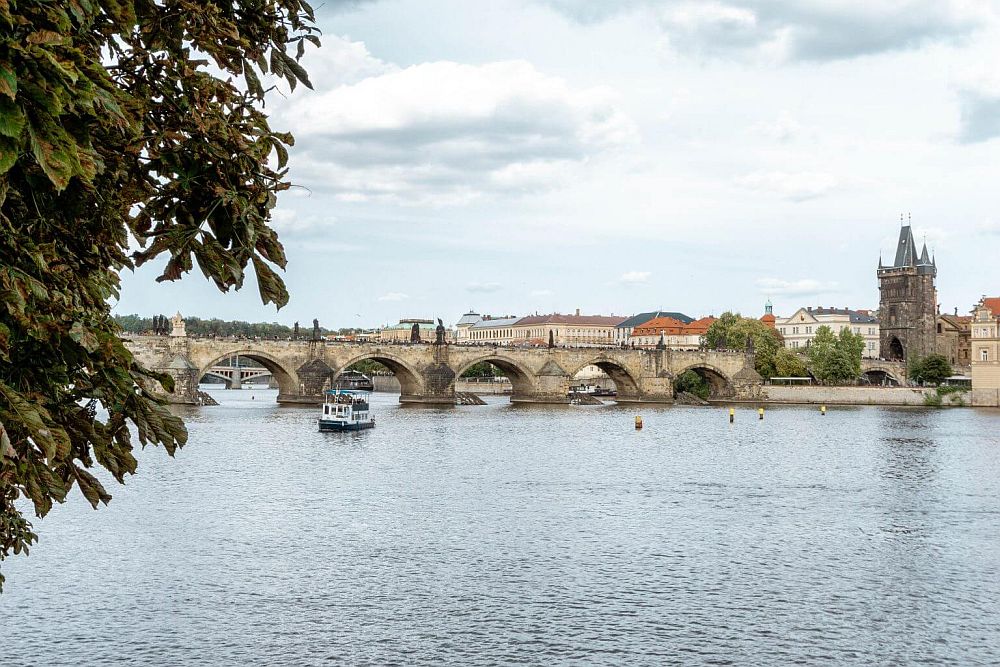 Is the Historic Center of Prague worth visiting?
In our opinion, Prague is a city everyone has to see at least once in their life. Old Town holds a special place in almost everyone's heart once they visit. The historic center has the perfect combination of action, romance, and fun and all three of those combined make for an unforgettable time and that's exactly how we feel whenever we visit.
What sorts of travelers would like Prague?
Prague is perfect for absolutely anyone. If you're a backpacker, there are plenty of free walking tours around the city, cheap museums to visit, and much more. There is a ton of things to do in Prague on a budget. On the other hand, if you're coming for a romantic weekend, then Old Town is perfect for that as well with tons of romantic restaurants and viewpoints. Any architecture buff would love Prague, which is like a museum of a thousand years' worth of architectural history.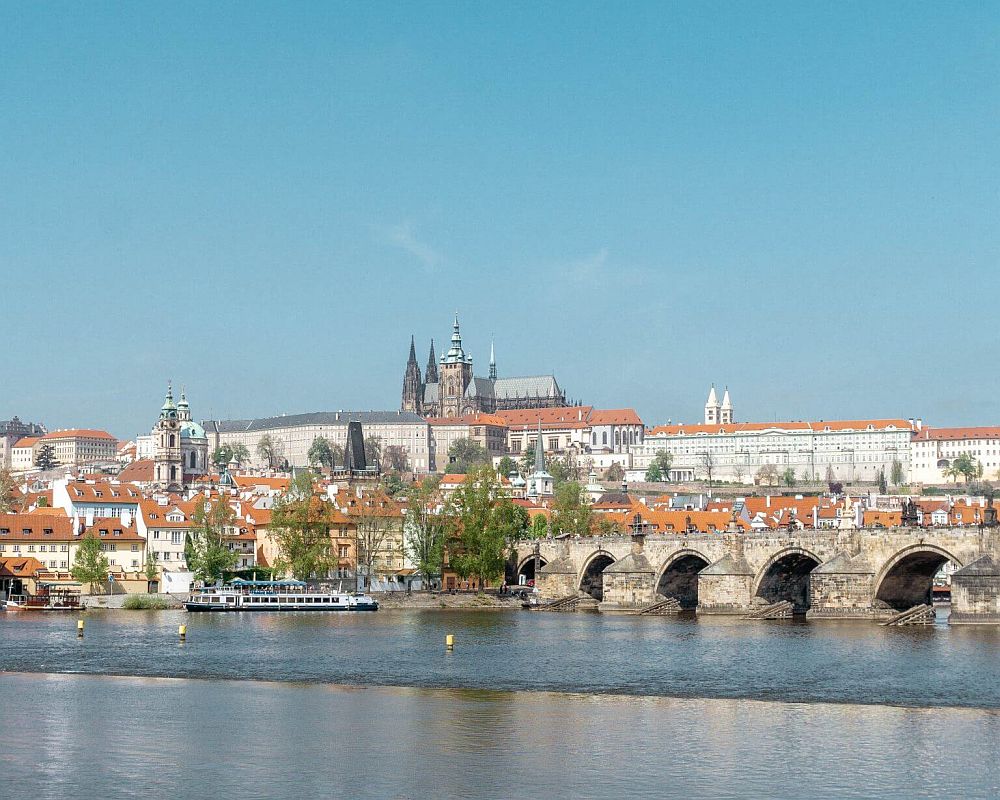 Tips for visiting Prague's historic center
Wake up early and head over to the Charles Bridge before the crowds of people make their way there.
Make your way to the top of Old Town Tower for one of the best views of the city.
From the rooftop up at Hotel U Prince, you can get another great view of Old Town Prague.
Make sure to watch the astronomical clock at work. It does something magical at the top of every hour.
Where is the UNESCO site?
Prague, as Czechia's capital, is reachable by train or car from anywhere in Europe. We recommend either taking the metro to Staromestska (Old Town) or walking from wherever you are staying. This UNESCO site is for pedestrians only and there is no way to come by car.
Click on the map below to book your accommodations in Prague:
The easiest way to get to the historic center is by the two ways mentioned above. Prague isn't a huge capital city and it's quite easy to walk to the Old Town.
If you are staying anywhere in Prague it should take less than 10-15 minutes by metro or walking.
For more information about the historic center of Prague, see its official website.
Text and photos provided by Dom and Jo of Red White Adventures. We are the adventurous digital nomad couple behind Red White Adventures. We hope to inspire you to chase your dreams, live a life full of adventure, and connect with other nomads wherever you go.
Have you been to Prague? If so, do you have any additional information or advice about this UNESCO World Heritage site? Please add your comments below!