By Rachel Heller
What is Surtsey?
Surtsey Island is in the Vestmannaeyjar (a.k.a. Westman) archipelago, a group of islands south of Iceland. What's unusual about Surtsey is that it only came into existence in 1963 when a volcano erupted underwater.
The island, when it was formed, was entirely dead: just lava rock. Over time, organisms colonized it slowly.
Disclosure: This article contains affiliate links. Making a purchase through an affiliate will mean a small commission for this website. This will not affect your price.
Why is Surtsey a UNESCO World Heritage site?
Surtsey is a UNESCO site because of this slow, natural colonization. It is a unique opportunity to understand how species colonize new land without any human influence.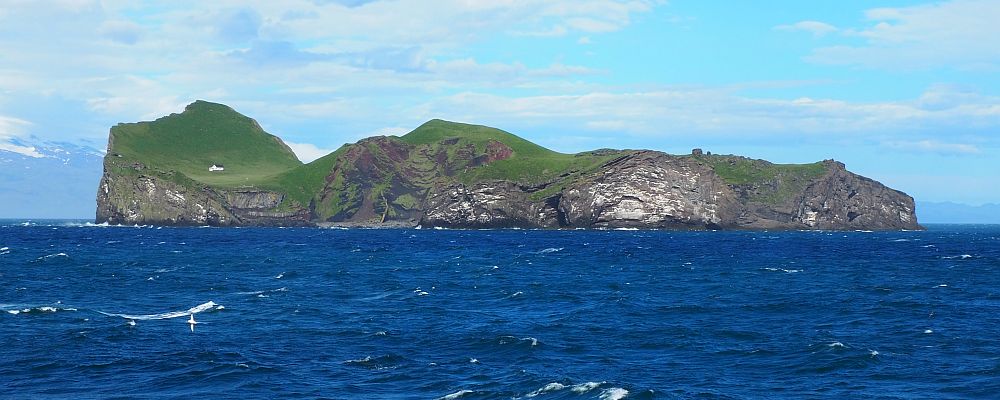 What can you expect on a visit to Surtsey?
You can't. In order to preserve this pristine environment, the only humans allowed to go there are the scientists who perform occasional surveys to learn about how life develops on the island.
Tips for visiting Surtsey?
Do not try to get to Surtsey. It is not only against the law; it could possibly skew the natural development of species on the island.
Instead, visit Heimaey Island, the only one of the Westman Islands that is inhabited all year. At the Eldheimar Volcanic Museum in Heimaey, you can see exhibits explaining Surtsey, how it formed, and how life is developing there.
Where is Heimaey?
Take the ferry from Landeyjahöfn to get to Heimaey Island. The Eldheimer Volcanic Museum is at Suðurvegur / Gerðisbraut 10. Tickets available here.
Book your accommodation on Heimaey Island by clicking the map below:
Text and photo provided by Rachel Heller of Rachel's Ruminations, a travel blog focusing on historical and cultural sights/sites for independent travelers. Rachel is also the owner of this website.