By Rachel Heller
What is Byblos?
Byblos is both a medieval town and an archeological site showing evidence of occupation starting about 8000 years ago. It includes traces of many different civilizations: the Bronze Age, the Phoenicians, the Persians, the Romans, the Byzantine Empire, the Crusaders, and the Ottoman Empire. It's also the place from which the Phoenician alphabet spread, changing over time to become our modern alphabet.
Disclosure: This article contains affiliate links. Making a purchase through an affiliate link will mean a small commission for this website. This will not affect your price.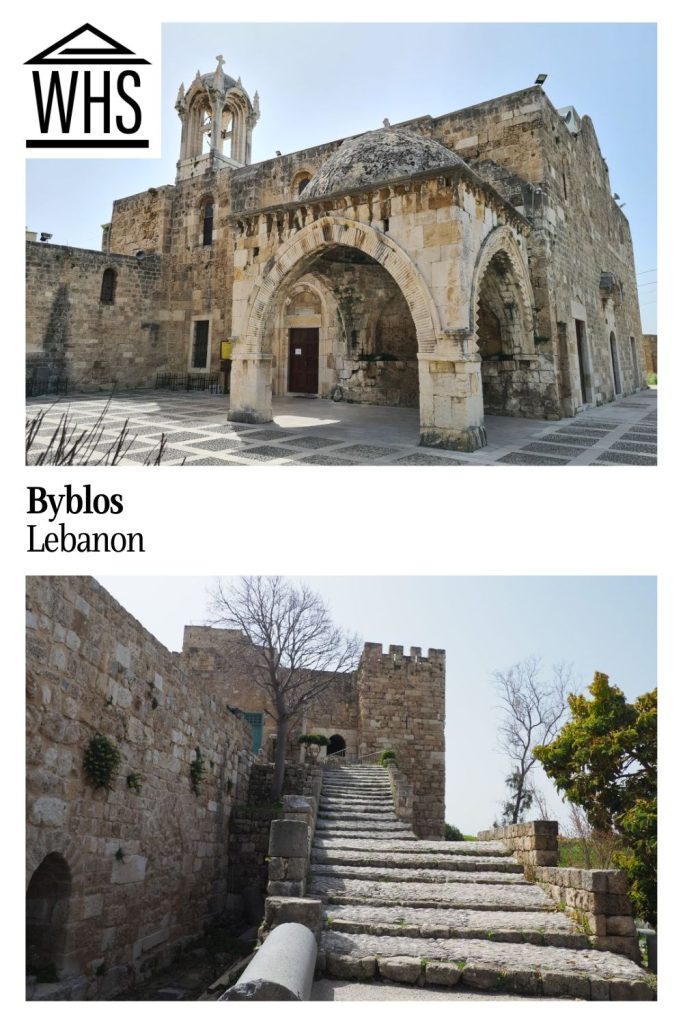 Why is Byblos a UNESCO World Heritage site?
According to UNESCO, Byblos "bears an exceptional testimony to the beginnings of Phoenician civilization." Ancient inscriptions found here in the Phoenician alphabet indicate Byblos as the place where this alphabet developed.
At the same time, Byblos "provides one of the primary examples of urban organization in the Mediterranean world."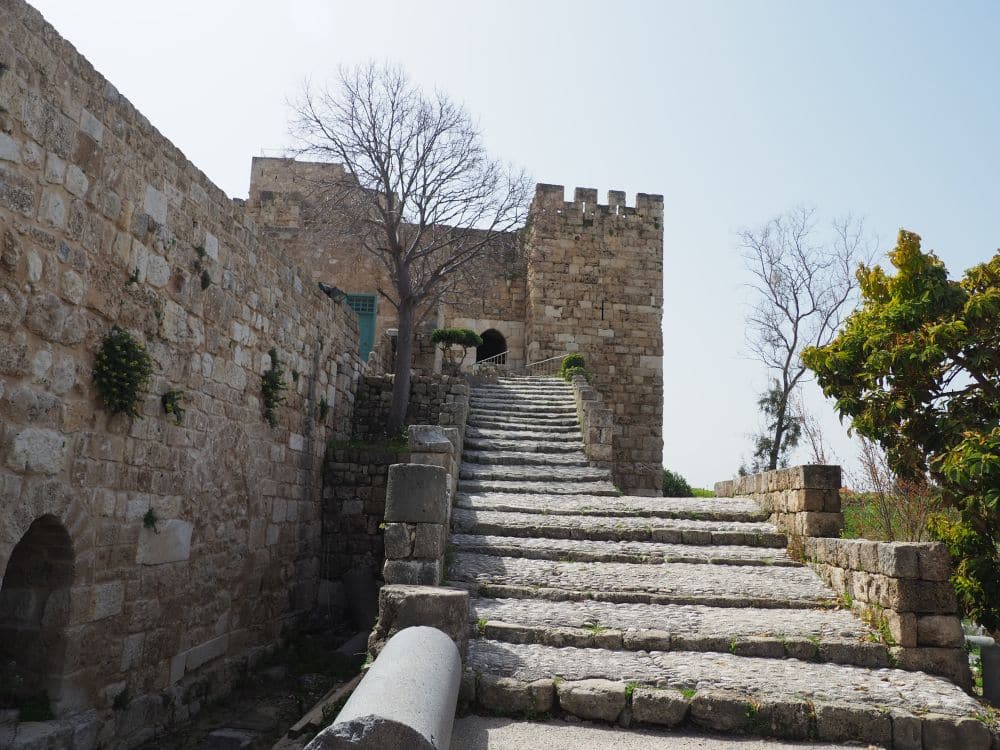 What can you expect on a visit to Byblos?
There are essentially two parts of the site: the archeological site itself, and the medieval/Ottoman city inside city walls.
The archeological site has a number of different elements from a number of different periods. The most prominent feature is the remaining parts of a Crusader-era fortress (12th century). Here you can climb to the roof and get an overview of the rest of the site. From there, you'll see the remains of various structures, most of which are now reduced to low walls outlining the original size of the building. These include the Bronze Age temple of Baalat Gebal (2800 BC), a temple dating to 1600-1200 BC, a Phoenician necropolis, a Roman amphitheater (218 AD), and other remains.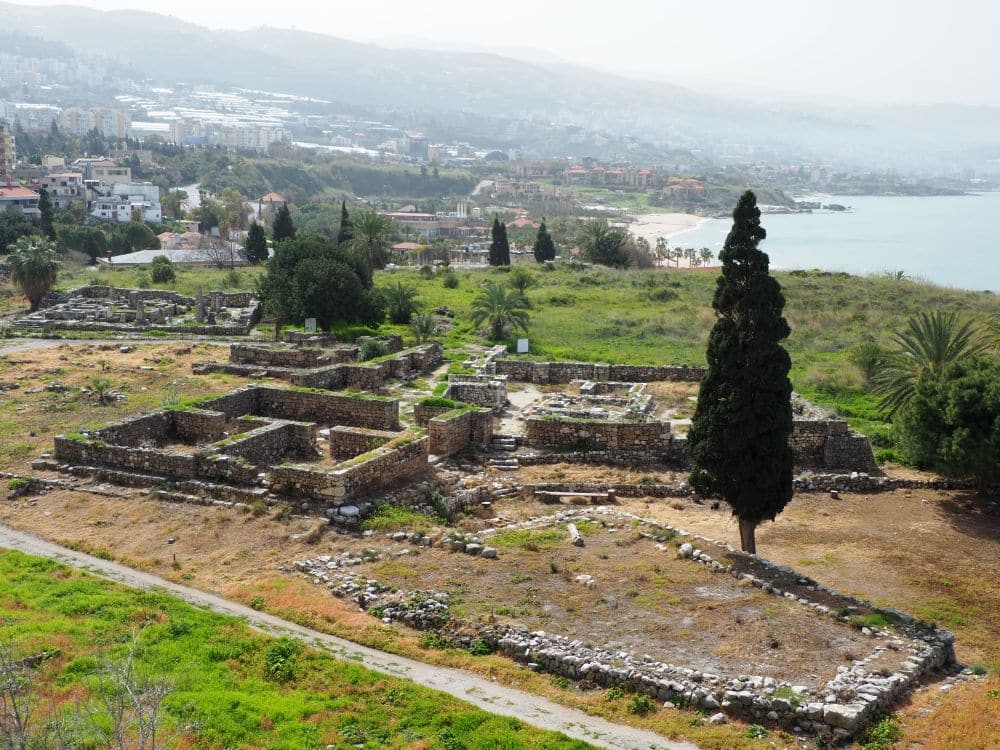 Inside the Crusader Castle is a small museum, which is useful for explaining the archeological site. It also illustrates the Phoenician alphabet and its relationship to our alphabet.
Nearby is the Romanesque-style St. John's Cathedral, dating to 1115 AD, built by Crusaders. It is still in use today.
The "intramuros" town is also part of the UNESCO site. Today it is very tourism-oriented, with many shops, cafes and restaurants, but very charming nevertheless. Here and there, if you wander the small town, you'll come upon mosaics in open spaces. Dating to the Roman times and left in the elements, most are quite faded and overgrown, but they give an idea of how prosperous this port town must have been.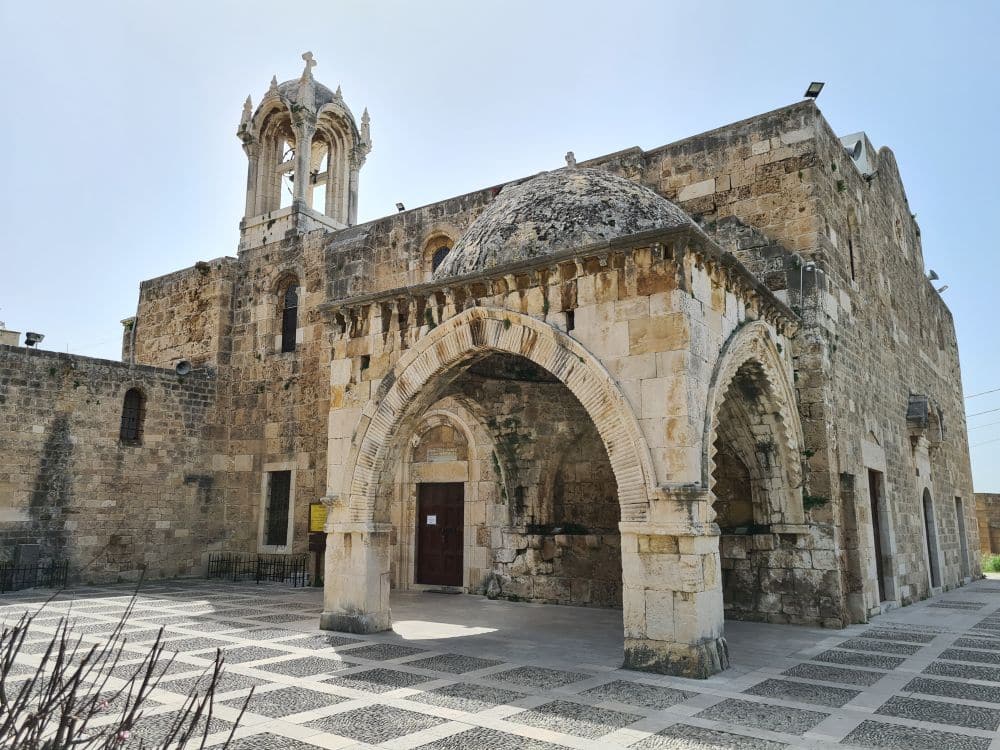 The port itself is still intact and still in use. There you'll see remains of the city walls and a tall fortification guarding the entrance to the small harbor. The harbor is home to both fishing and tour boats today, and the buildings along the harbor's edge are mostly restaurants.
Is Byblos worth visiting?
Byblos isn't the most awe-inspiring UNESCO site I've ever seen, but it is interesting. If you're interested in history or like the idea of seeing the layers of history in one place, it's worth visiting. The town is charming, and might be worth visiting just for a relaxing, picturesque short stay.
If you decide to stay and relax, book your accommodation here. Use the map view to choose something close to the old part of the city.
If you're short of time and want to see a more immediately impressive historical site, I'd recommend Baalbek over Byblos, but see both if you can.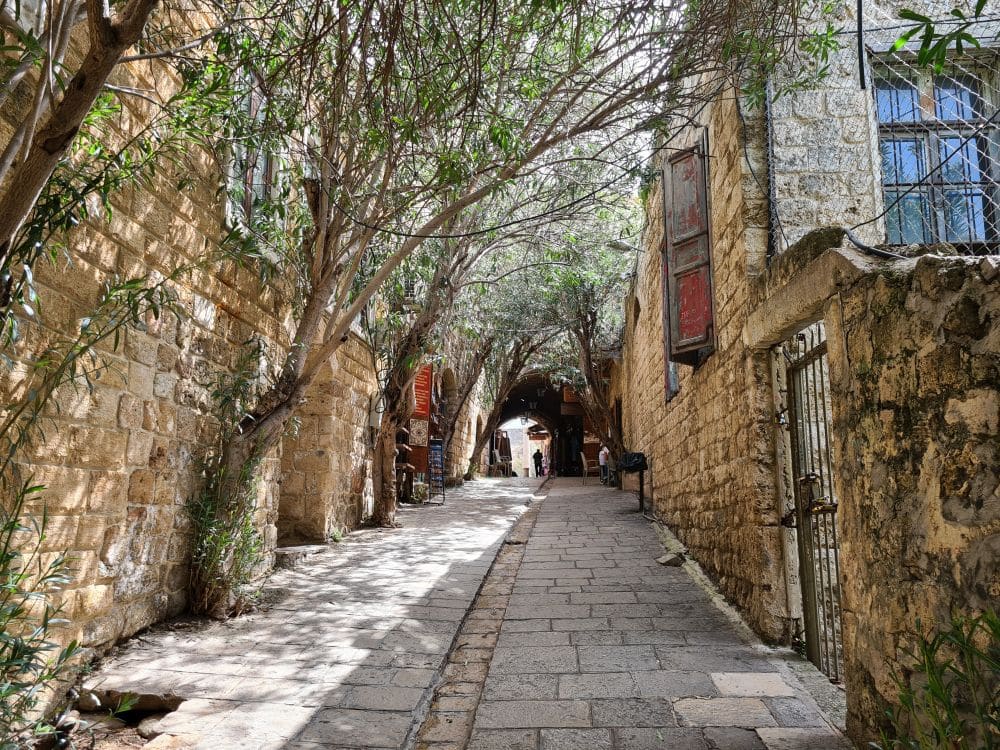 What sorts of travelers would like Byblos?
History fans, first and foremost. Also if you want to see a pretty town and do a bit of souvenir shopping, you'd like it.
Tips for visiting Byblos
It's worth stopping at the National Museum of Beirut before going to Byblos or any of the other Lebanese UNESCO sites. It's not big, but it has all the key pieces uncovered in Byblos and displays them in chronological order. So many civilizations have ruled Lebanon over the centuries that it's hard sometimes to keep them all straight. Start in the basement and then just follow the chronology from there.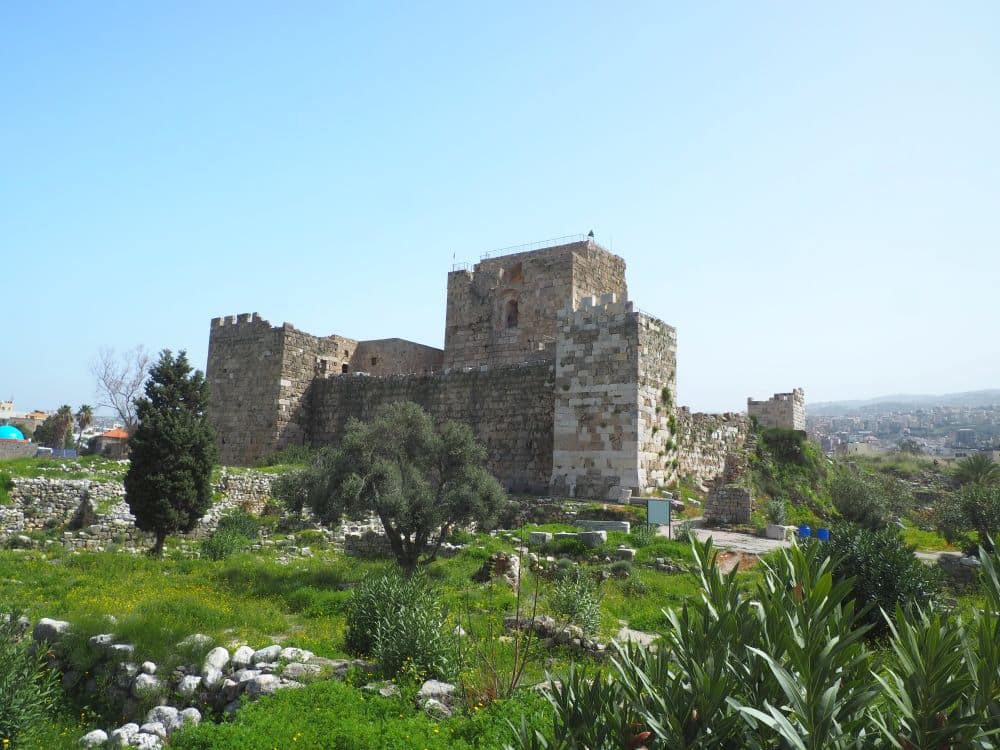 Signage is minimal. If you haven't arrived in Byblos with a tour, hire a tour guide – just ask at the ticket booth outside the entrance. The archeological site is such a mishmash of ruins from different eras that you really need someone to help you sort out what you're seeing. Agree a price before you start the tour, and then tip a bit above that price if you liked the tour. Bring cash because cards won't be accepted.
On the topic of tipping, you'll need to bring lots of cash to Lebanon, unless you've pre-paid an all-inclusive tour. Do NOT use ATM machines in Lebanon. The exchange rate they use is set by the government and it does not reflect the real exchange rate. Instead, there are exchange shops on practically every city block. Ask at your accommodations, and also ask them to look up the exchange rate for you before you go to exchange your dollars, so you can be sure you're getting the right rate. Many hotels and most shops, restaurants and cafes will only accept cash – Lebanese pounds or US dollars.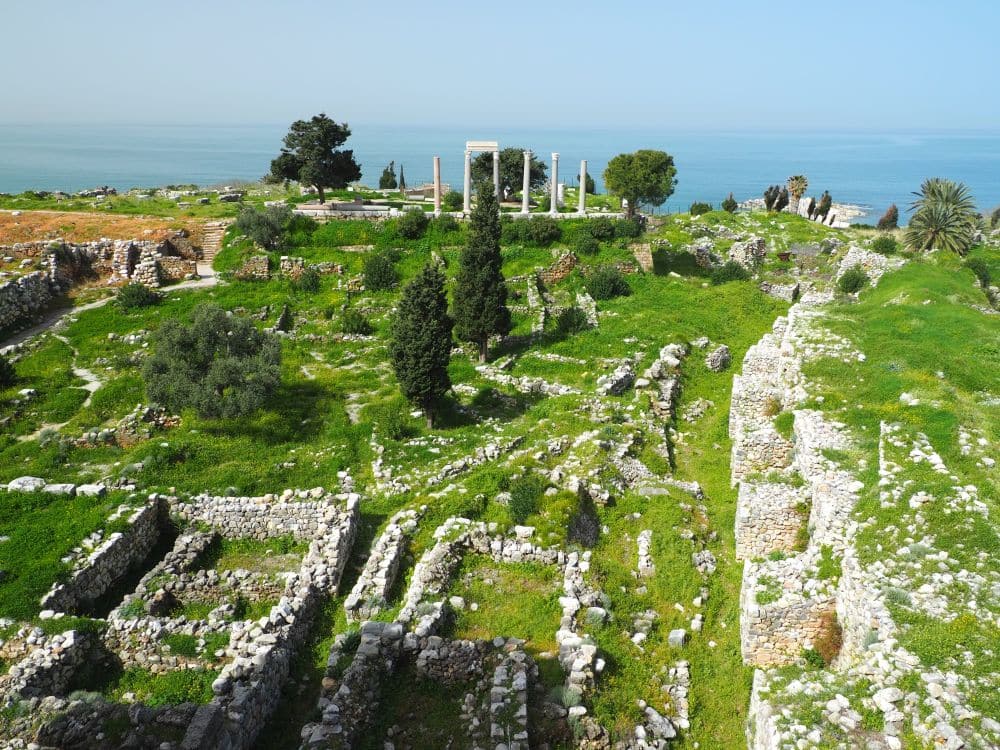 Where is Byblos?
Byblos is on the coast of Lebanon about halfway between Beirut and Tripoli. It's about an hour and 10 minutes' drive north of Beirut. Buses run from Cola in Beirut. Ask at your accommodations for times. Many tour companies offer trips to Byblos, often combined with other sites.
If you're going to drive, you can compare rental car prices in Beirut here.
For more information about Byblos, its opening hours and admission fees, see Lebanon's tourism website.
Text and photos provided by Rachel Heller of Rachel's Ruminations, a travel blog focusing on historical and cultural sights/sites for independent travelers. Rachel is also the owner of this website.
Have you been to Byblos? If so, do you have any additional information or advice about this UNESCO World Heritage site? Please add your comments below!