Changdeokgung Palace Complex
By Rachel Heller
What is Changdeokgung Palace Complex?
Changdeokgung Palace Complex in northern Seoul dates to the 15th century and is set on a 58-hectare (143-acre) site. Its 13 buildings (not counting pavilions in the garden) were originally built as a secondary palace. It includes official buildings and ceremonial halls, but also residential buildings for the king, his court officials and his servants, as well as things like kitchens, gateways, storehouses and so on.
Disclosure: This article contains affiliate links. Making a purchase through an affiliate link will mean a small commission for this website. This will not affect your price.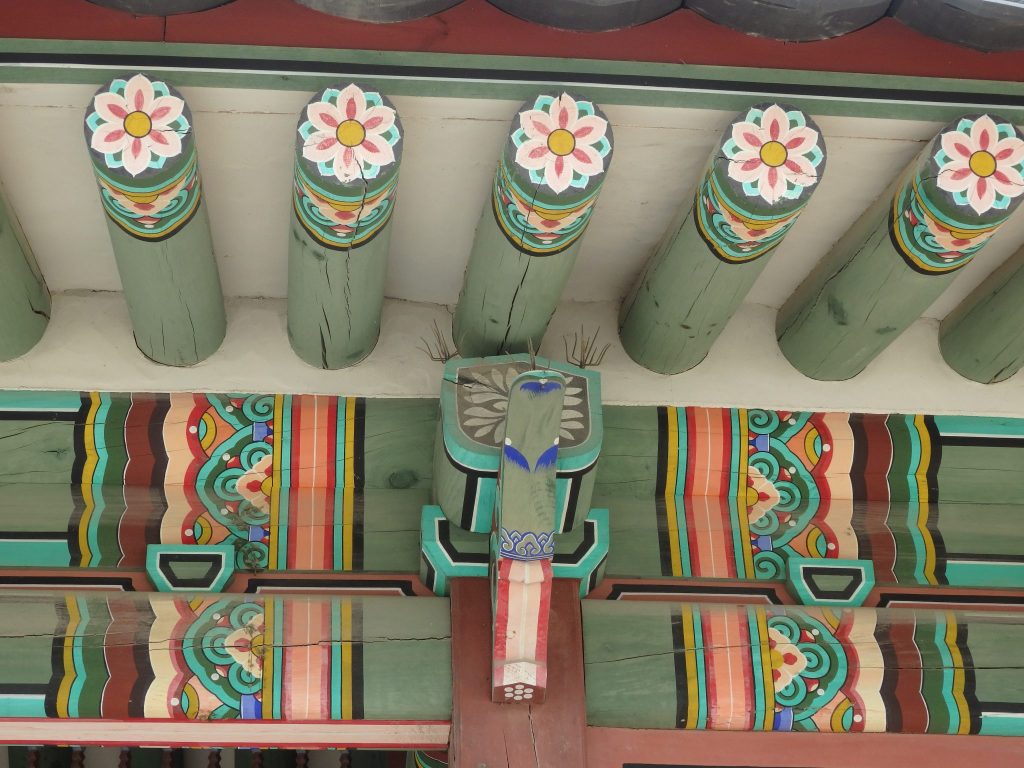 Brightly painted, the wooden buildings harmonize with the surrounding hilly landscape. The complex includes a large garden called the Secret Garden, which was carefully landscaped to blend formal design elements – paths, ponds, small pavilions and such – with a wild wooded background.
The complex burnt down in the late 16th century when the Japanese invaded, but was then restored, after which it became the primary residence of the dynasty until the late 19th century. Suffering another fire in 1917, it was again restored.
Why is Changdeokgung Palace Complex a UNESCO World Heritage site?
According to UNESCO's website, Changdeokgung Palace Complex is "an exceptional example of Far Eastern palace architecture and design, blending harmoniously with the surrounding landscape." The design and layout of the palace buildings were practical but also symbolic "in accordance to Confucian ideology that together portrays the Joseon Dynasty's unique outlook on the world." It influenced Korean architecture, garden design and landscaping for centuries.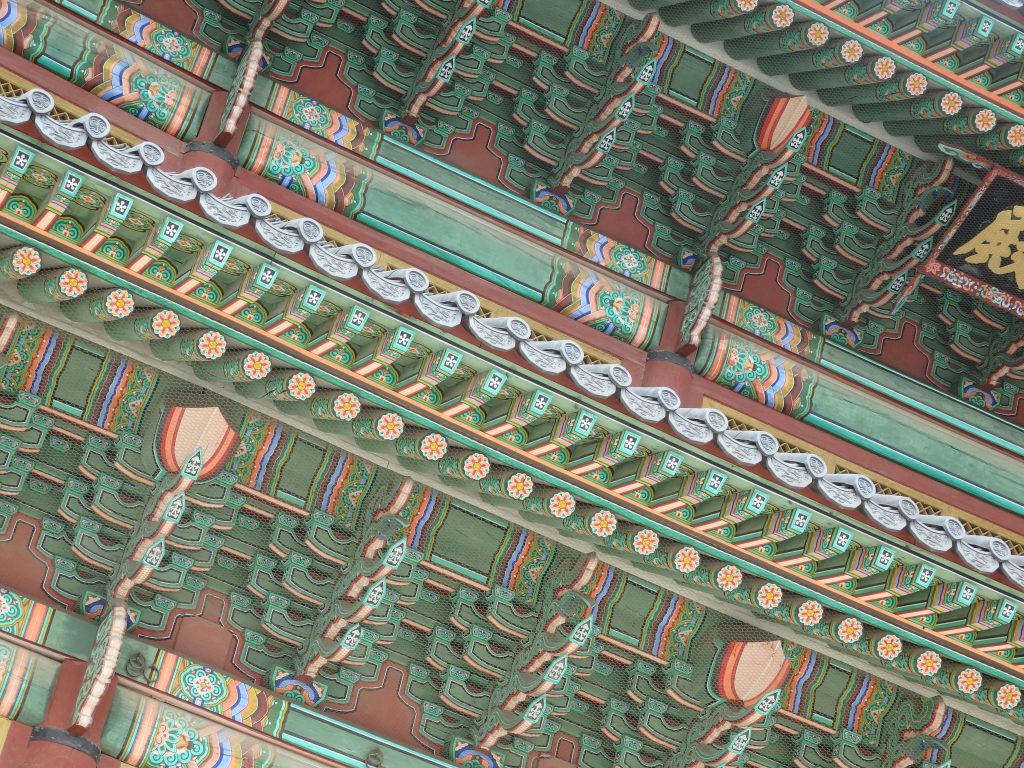 What can you expect on a visit to Changdeokgung?
Among the six palaces in Seoul, Changdeokgung is arguably the most aesthetically pleasing, particularly because it's at the foot of a mountain range rather than in a perfectly flat location. Its beauty and color are quite breathtaking. Make sure to leave plenty of time so you can go slowly and observe the intricate details, particularly along the rooflines.
The garden is a joy to stroll, though that is only possible on Saturdays. On other days, you can only see the garden by taking a tour.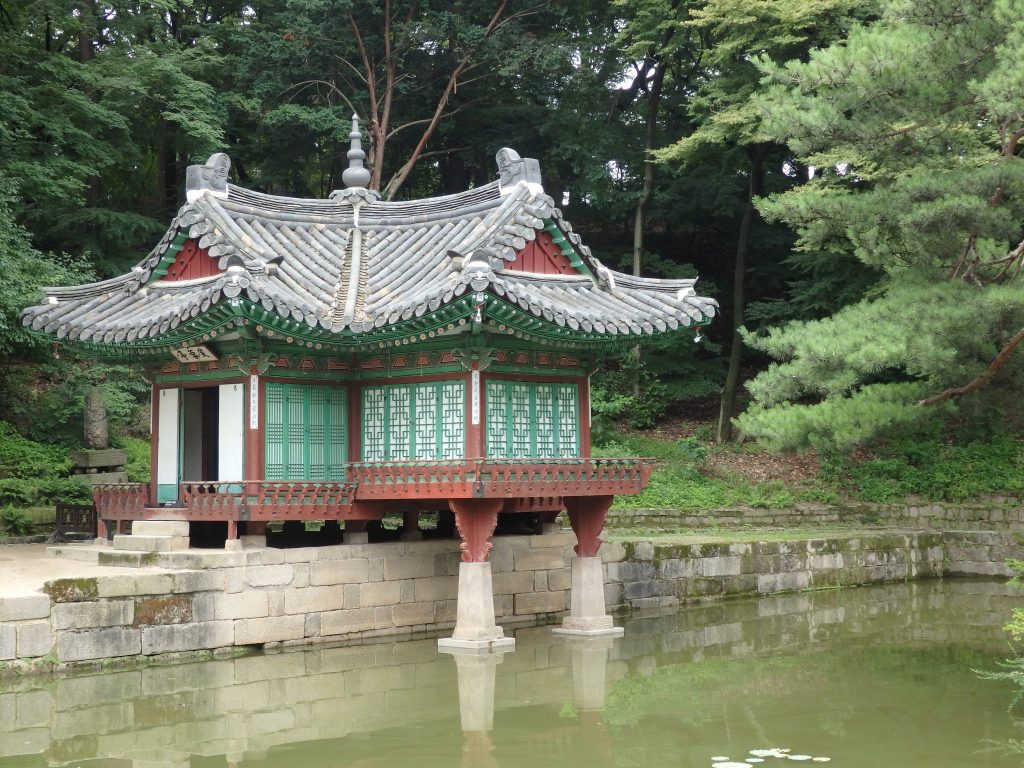 Is Changdeokgung worth visiting?
Absolutely. All of the six Seoul palaces are interesting, but this one is the prettiest because of the location; the hilly terrain means that its layout is less formal than the others.
What sorts of travelers would like Changdeokgung?
Anyone interested in Korean history and tradition should certainly see this. If you are interested in architecture and/or the decorative arts – the detail of the painting all over the buildings – you'll love this too.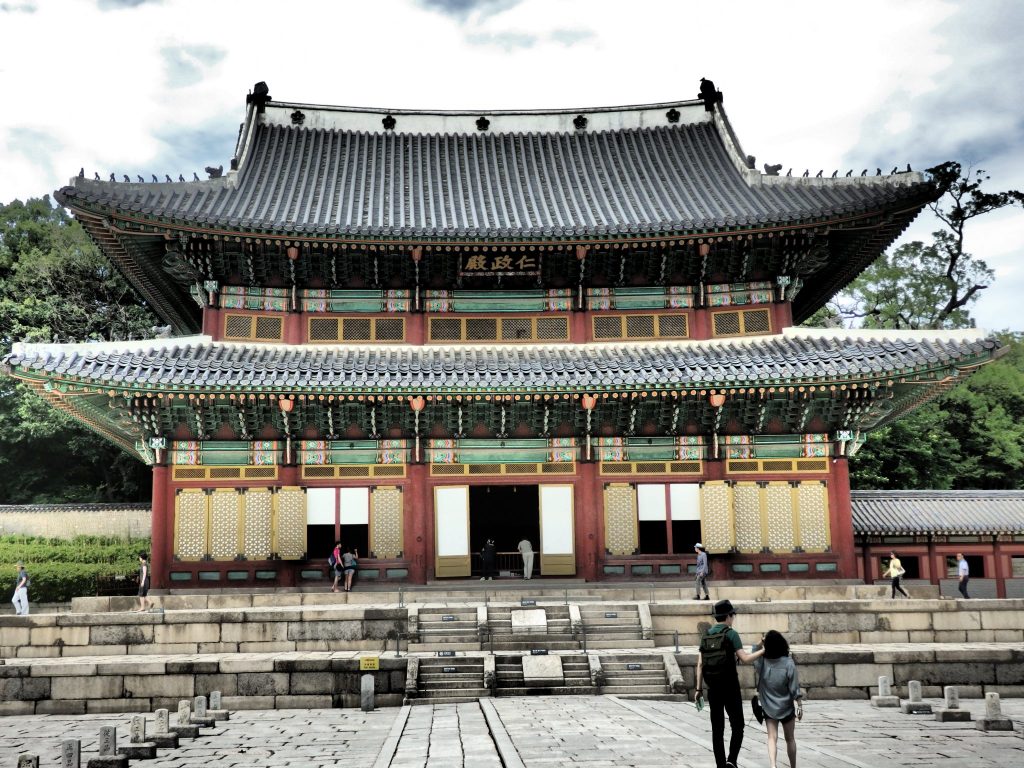 Tips for visiting Changdeokgung Palace Complex
This is a popular tourist destination so your best bet is to get there as soon as they open in the morning if you want a bit of peace.
If you want to stroll the garden at your own pace, you can only do that on Saturdays, which may mean extra crowds. Go early in the day. If you take a tour on any other day of the week, it will be very carefully timed and you will not be able to dally behind the group.
On the other hand, you can explore the many buildings independently at your own speed.
You could combine your visit to Changdeokgung Palace with a visit to Changyeonggung Palace, which is in the same large park. This one was the original primary palace before they both burnt down in the 16th-century Japanese invasion.
Wear really comfortable shoes. The terrain is not difficult, but you'll end up walking a lot, especially if you also visit Changyeonggung Palace.
Where is Changdeokgung Palace Complex?
By far the best way to get around Seoul is by metro. Changdeokgung Palace Complex is a ten-minute walk from exit 6 of Jongno3ga station and a five-minute walk from exit 3 of Ahngook station.
For more information about Changdeokgung Palace Complex, its opening hours and admission fees, see the Visit Korea website.
Text and photos provided by Rachel Heller of Rachel's Ruminations, a travel blog focusing on historical and cultural sights/sites for independent travelers. Rachel is also the owner of this website.
Have you been to Changdeokgung Palace Complex? If so, do you have any additional information or advice about this UNESCO World Heritage site? Please add your comments below!