Church Town of Gammelstad, Luleå
By Rachel Heller
What is the Church Town of Gammelstad?
In northern rural Scandinavia in the 15th-17th century, people lived far apart from each other, and far from the towns where the churches were. To get to church could take many hours of walking or riding in a cart. Families took to staying in the church town, at first building simple shelters that later developed into small houses.
Disclosure: This article contains affiliate links. Making a purchase through an affiliate link will mean a small commission for this website. This will not affect your price.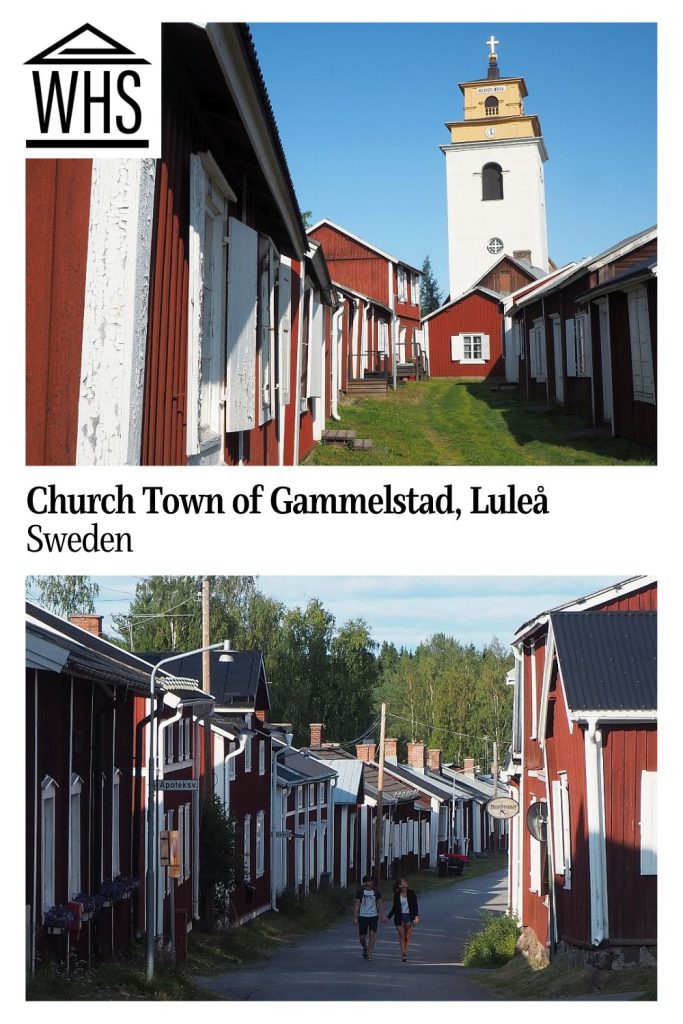 Gammelstad, Luleå, is one of these church towns and consists of over 400 small houses clustered around a 15th-century stone church.
Weekend settlements like this one allowed a sense of community for families that lived fairly isolated lives otherwise. Families would travel on Saturday, attend church on Sunday and return home on Sunday afternoon or stay until Monday. Much of their social life centered around these church towns.
Why is Gammelstad a UNESCO World Heritage site?
Where there were once over 70 of these church towns, there are only 16 left, and Gammelstad, Luleå, is the best preserved of them. It was "shaped by people's religious and social needs rather than by economic and geographical forces", according to its UNESCO listing.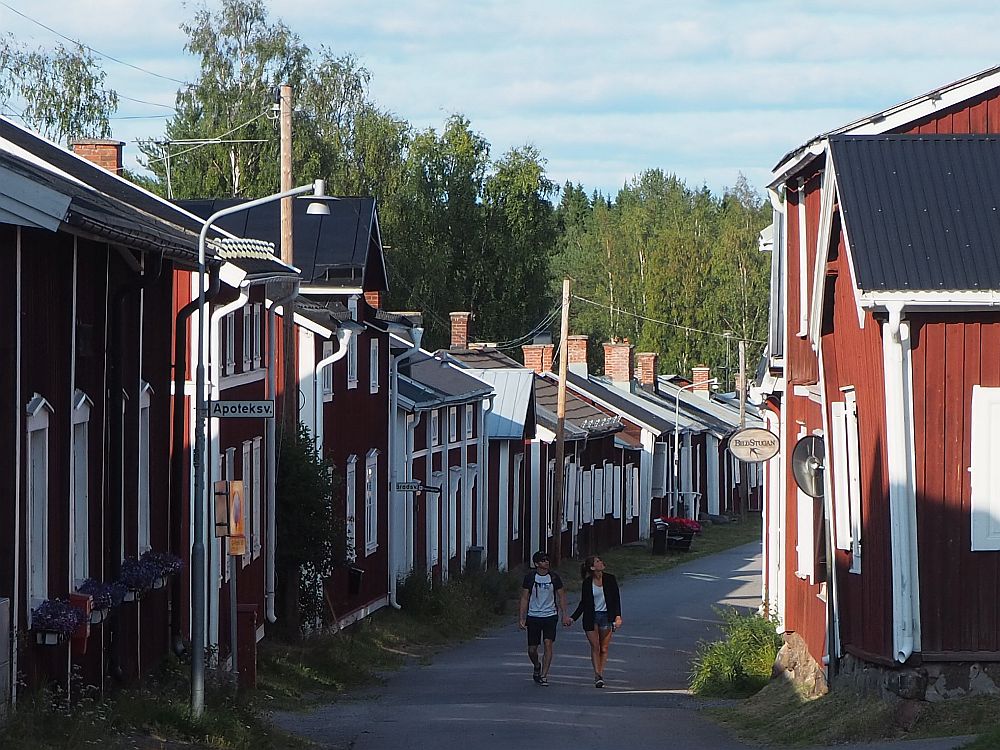 What can you expect on a visit to Gammelstad?
The church town cottages are mostly one-room wooden structures set along ragged "roads" radiating out from the church at its center. Most are painted in the traditional Falun Red, with white trim. Some have simple decorative elements around windows and doors, but many do not. While the houses are made of squared-off logs, many are fronted in board paneling.
Other buildings are part of the UNESCO site as well; they were mostly houses for people like officials and merchants who lived in Gammelstad full time. These are more substantial houses than the church cottages.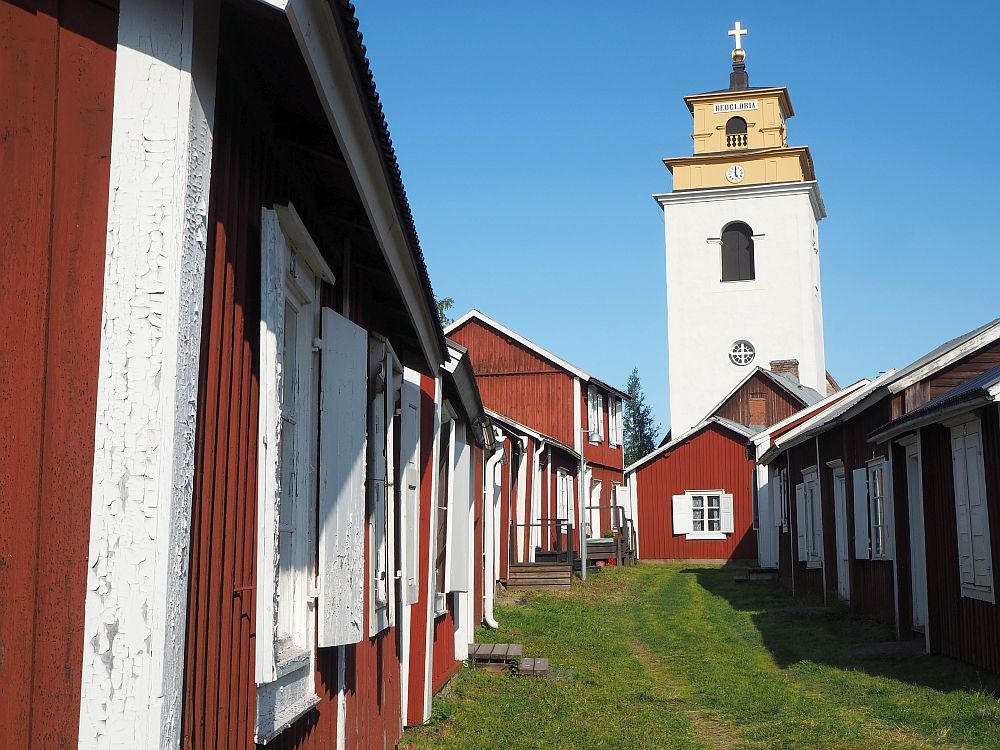 Most of the church cottages and the permanent houses are still privately-owned, many passed down in families. The permanent houses have been updated inside, while the cottages are still only used for day or weekend visits. Strict rules to preserve the site mean that, while many of the cottages have electricity, they do not have plumbing.
You can read more about Gammelstad here.
Is Gammelstad worth visiting?
Gammelstad is quite far north in Sweden, so it may not be practical, but if you can get there, it's certainly worth visiting. The history is interesting and unusual and the houses are thoroughly charming.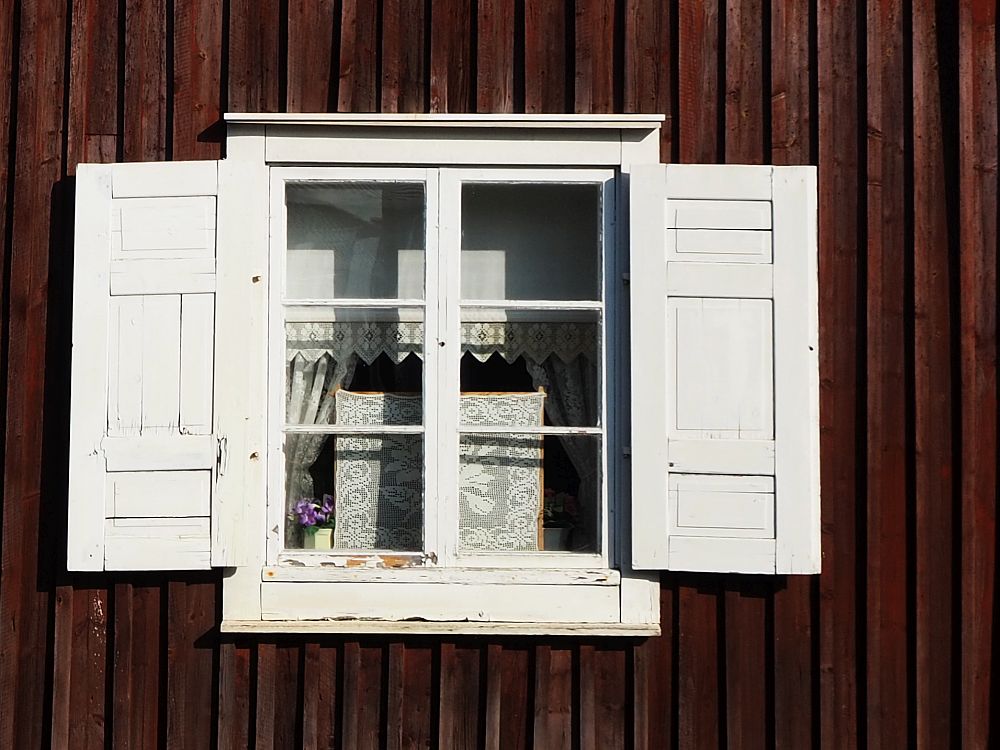 What sorts of travelers would like Gammelstad?
Anyone interested in rural culture and history or in vernacular architecture is likely to enjoy visiting Gammelstad. The original 70+ church towns were an important part of rural life for centuries in Sweden, so if your heritage is Swedish, it should be something that interests you.
Be aware that on Saturdays and Sundays people are using the houses as intended and might like their privacy as they visit with their neighbors or work on maintaining their houses.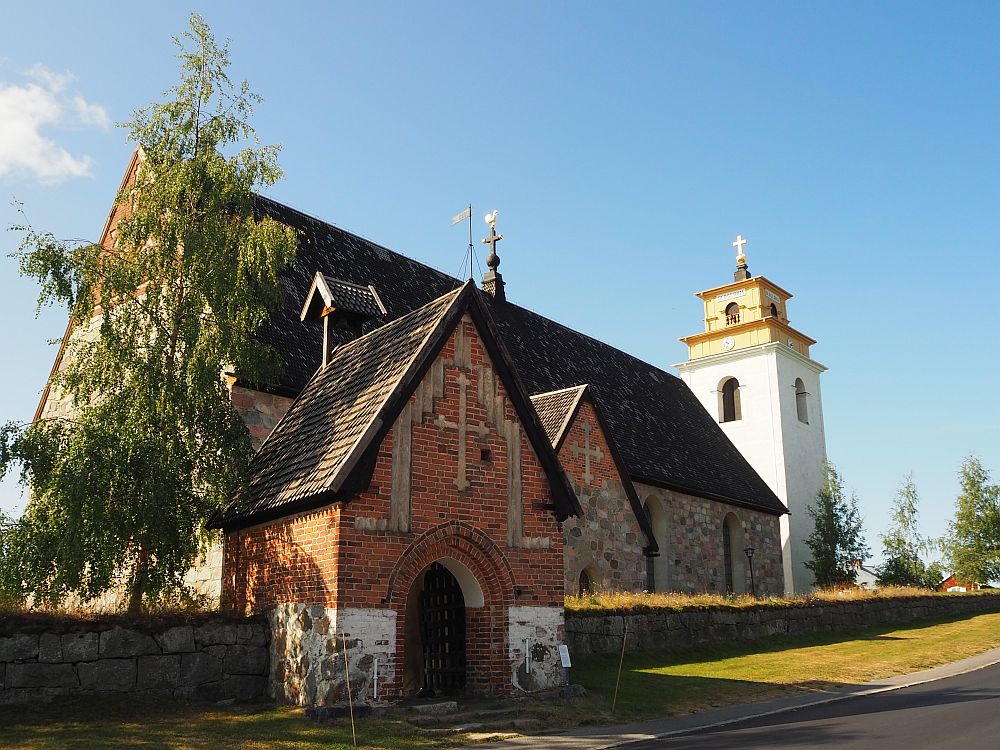 Tips for visiting Gammelstad
Start at the visitor's center and take in the little exhibition upstairs that tells the basic history of why and how church towns developed. Then get an audio tour to take with you as you explore the town. It's very useful and entertaining, telling stories from the heyday of the church towns. Just return it to the visitor's center before closing time.
Make sure to take a look at the church as well. The tower is newer, but the main part of the church is 15th century and the fact that it's made of stone is unusual.
There is a small museum in one of the Gammelstad houses, furnished to give an idea of what life was/is like in these little houses. It's worth seeing too.
Use the map below to find accommodations near Gammelstad:
Where is Gammelstad?
Gammelstad is near the northern end of the Gulf of Bothnia, the body of water that divides Sweden and Finland. The nearest town is Luleå, about a 10-minute drive away. It is 900 kilometers (560 miles) north of Stockholm and 250 kilometers (155 miles) west of Rovaniemi, Finland.
The quickest way to get to Gammelstad would be to fly from Stockholm Arlanda to Luleå airport, which would take about an hour and a half. Driving a car from Stockholm (about 900 kilometers or 560 miles) would take 9-12 hours, depending on conditions. Bus is also possible, but would involve changing at least twice, and would necessitate spending the night on the bus. From Rovaniemi, driving would take three hours or a bit more.
For more information about Gammelstad, its opening hours and admission fees, see its official website.
Text and photos provided by Rachel Heller of Rachel's Ruminations, a travel blog focusing on historical and cultural sights/sites for independent travelers. Rachel is also the owner of this website.
Have you been to Gammelstad? If so, do you have any additional information or advice about this UNESCO World Heritage site? Please add your comments below!