By Rachel Heller
What is Þingvellir?
Þingvellir, a.k.a. Thingvellir is a geological park, a historical park, and a nature park all at the same time.
Disclosure: This article contains affiliate links. Making a purchase through an affiliate will mean a small commission for this website. This will not affect your price.
In terms of geology, Þingvellir is special because it is the only location in the world where the Eurasian and North American plates meet on dry land. The rift is visible, with sheer walls on either side, and a deep river running through it.
Historically, Þingvellir is important because it's where Iceland got its start as a nation. Beginning in 930 AD, the chieftains from all over Iceland began to meet here in Þingvellir on a yearly basis as a parliament to make laws and judge court cases. This continued – although in a more limited way – even when Iceland came under Norwegian rule in 1262 and under Danish rule in 1662. This makes it the emotional center of Iceland's identity as a sovereign nation.
As a natural environment, what is particularly special about Þingvellir is the lake inside its borders: Lake Þingvallavatn. Its water is spectacularly clear because it comes from Langjökull glacier, taking years filtering through lava rock until it reaches the lake. People come to the Þingvellir particularly for bird-watching.
Why is Þingvellir a UNESCO site?
Þingvellir National Park was designated a UNESCO site primarily for its history in creating the Icelandic nation: "The inspirational qualities of Þingvellir's landscape, derived from its unchanged dramatic beauty, its association with national events and ancient systems of law and governance, have lent the area its iconic status and turned it into the spiritual centre of Iceland."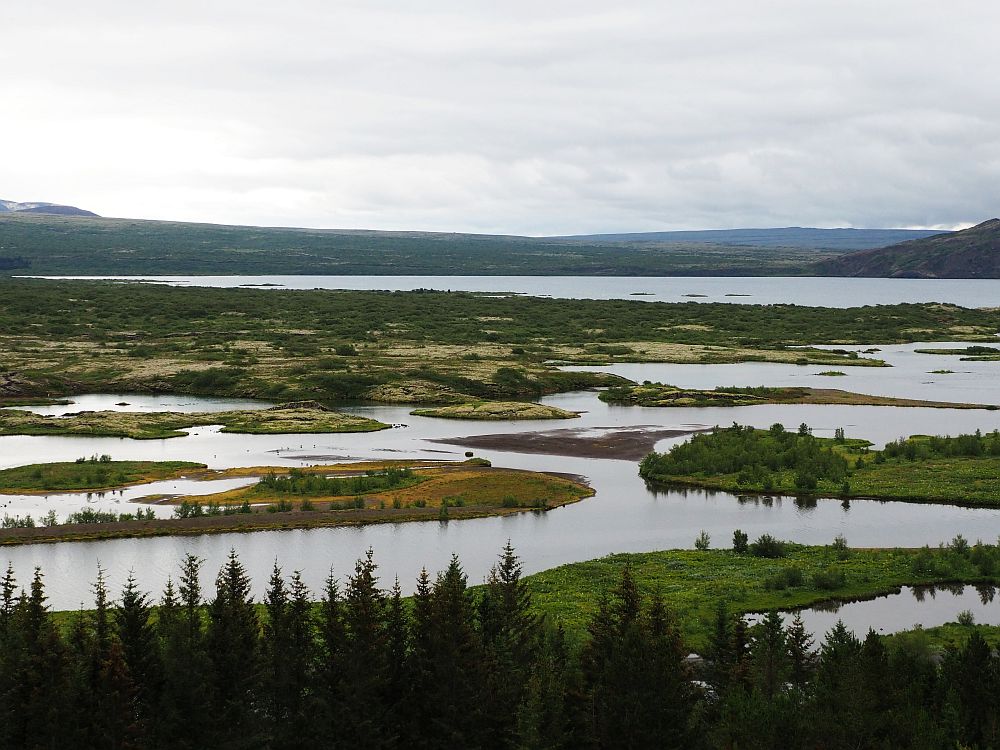 What can you expect on a visit to Þingvellir?
Þingvellir's landscape is dramatic and beautiful: a place to enjoy both nature and history. You can expect to walk a lot, since the available parking is on the edge of the rift and trails lead down into the relatively flat valley below. The Hakið visitor center on the edge of the rift has an excellent and interactive exhibition about both the geology and the history of Þingvellir.
In the valley are plenty of walking trails: beside the lake to do some bird-watching, along the river in the rift, and up to the Öxarárfoss waterfall. There are longer hiking trails as well.
Click on the map below to find accommodations:
Is Þingvellir National Park worth visiting?
Yes, particularly for the history. The visitor's center exhibition lends real insight into the unique – and relatively short – history of Iceland as a nation. I would especially recommend Þingvellir if your visit to Iceland has mostly been limited to Reykjavik. Visiting will give you a glimpse of what the scenery is like in the rest of Iceland.
There's a certain thrill as well in knowing that you are walking quite literally between two tectonic plates, especially in a country that is so volcanically active. If that thrill is what you're after, you can also go snorkeling (with a dry suit) in Silfra fissure, swimming between the plates!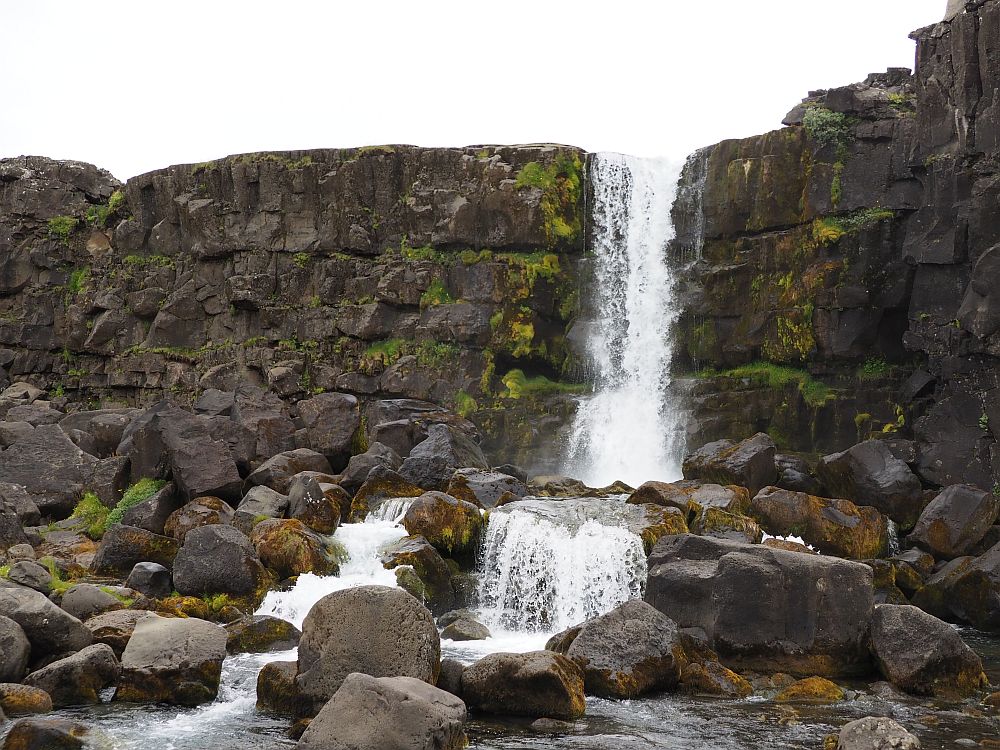 What sorts of travelers would like Þingvellir?
Anyone who likes history or who likes walking in a natural area would enjoy it. So would bird-watchers or geology buffs. Children would enjoy the fact that they can run fairly freely and clamber on the rocks, especially at the waterfall – though I suppose their parents might be less enthusiastic about that!
The main sights are wheelchair accessible: there is handicapped parking in the valley and the main paths are mostly packed dirt or paved. The path to the waterfall is accessible too.
Tips for visiting Þingvellir
You should plan at least half a day to see Þingvellir well, but if you're strapped for time, at least walk down into the rift and then up again to the waterfall.
Wear good, supportive walking shoes.
Bring bug spray for the midges and a hat for if the sun is shining.
If you want to snorkel, book it ahead; it's a very popular activity.
Pay for your parking ahead of time electronically.
Don't skip the visitor's center; it's definitely worth the entry fee!
Read more here: 7 Things to Do in Thingvellir.
While you're in Iceland, think about visiting its other visitable UNESCO site, Vatnajokull National Park. Or visit Heimaey Island and learn about Surtsey, Iceland's other UNESCO site.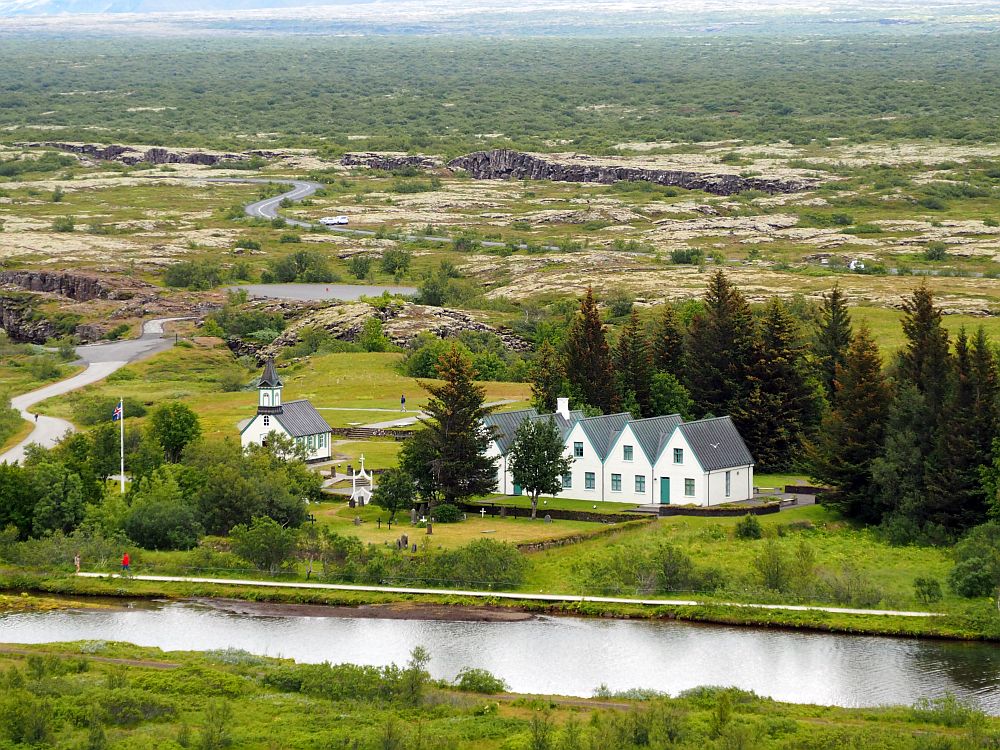 Where is it?
Þingvellir is a bit less than an hour east of Reykjavik. If you've rented a car, take route 1 out of Reykjavik and then turn right onto route 36.
If you're not driving, your best bet is to take a tour.
For more information about Þingvellir, its opening hours and admission fees, see its official website.
Text and photo provided by Rachel Heller of Rachel's Ruminations, a travel blog focusing on historical and cultural sights/sites for independent travelers. Rachel is also the owner of this website.
Have you been to Þingvellir? If so, do you have any additional information or advice about this UNESCO World Heritage site? Please add your comments below!