Heart of Neolithic Orkney
By Suzanne
What is the Heart of Neolithic Orkney?
Heart of Neolithic Orkney is a collection of sites on Orkney mainland in the far north of Scotland. It includes a chambered cairn known as Maeshowe; Stones of Stenness, a stone circle and henge; and Ring of Brodgar, which is a large stone circle.
Disclosure: This article contains affiliate links. Making a purchase through an affiliate link will mean a small commission for this website. This will not affect your price.
As well as the standing stones and chambered cairn, there is Skara Brae, a Neolithic village that was exposed by a winter storm in the 1800s, and Ness of Brodgar, an ongoing archaeological excavation that is still providing new insights into Neolithic life. Heart of Neolithic Orkney is older than Stonehenge and the Pyramids of Giza.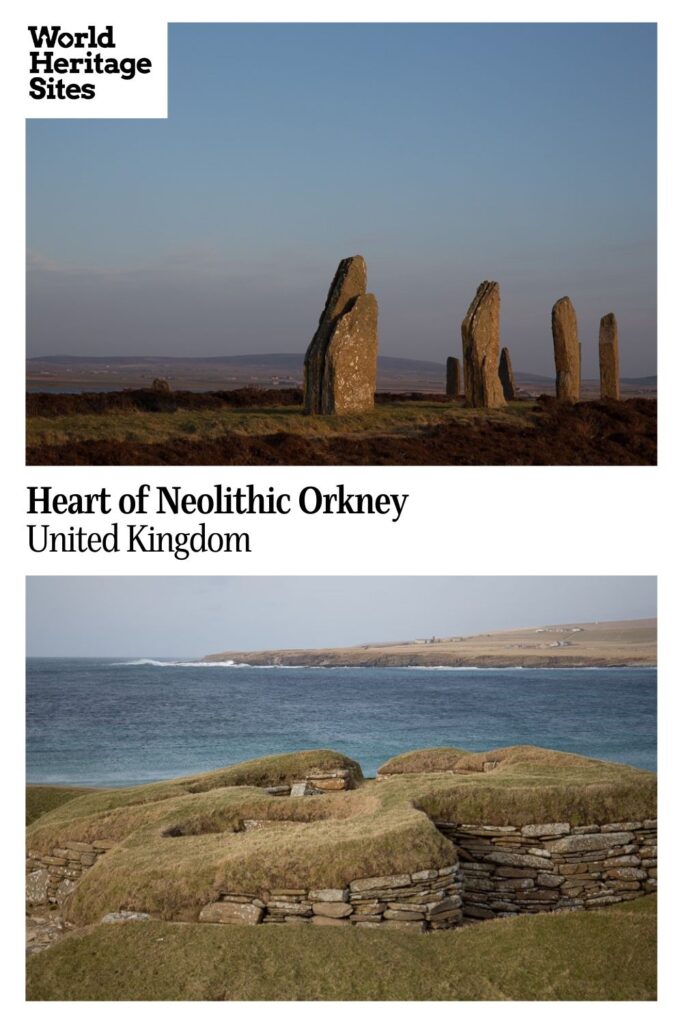 Why is Heart of Neolithic Orkney a UNESCO World Heritage site?
Orkney is one of the most important collections of Neolithic sites and includes one of the only remaining examples of homes and communal buildings. It gives, according to UNESCO, "a graphic depiction of life in this remote archipelago in the far north of Scotland some 5,000 years ago," lending insight into the practices and culture of this long-ago society in a period that led to Avebury and Stonehenge, among others.
Its condition is "unparalleled" and "The major monuments of the Stones of Stenness, the Ring of Brodgar, the chambered tomb of Maeshowe, and the settlement of Skara Brae display the highest sophistication in architectural accomplishment; they are technologically ingenious and monumental masterpieces."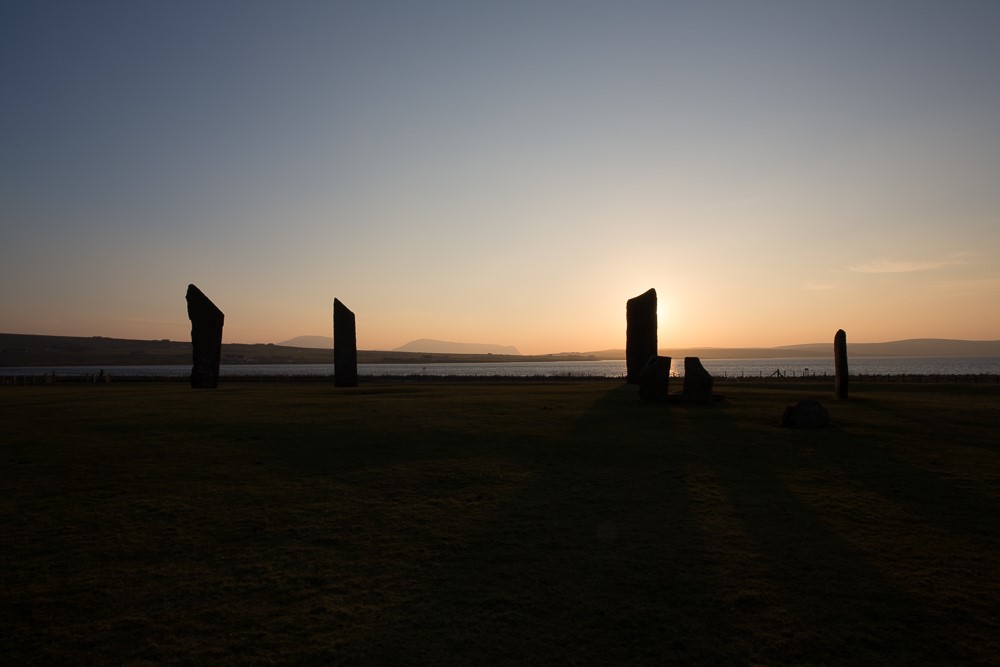 What can you expect on a visit to Orkney's Neolithic sites?
Orkney is wild and remote, and it is hard to imagine the thriving community that lived here over 5000 years ago. Skara Brae is today on a long sandy beach and, as the wild Atlantic weather comes in, the low-lying turf huts with narrow entrances show how they were built to withstand the environment.
Skara Brae has an excellent visitors centre which tells the story of the islands and the sites. This can get busy when cruise ships are visiting Orkney but at other times it is quiet.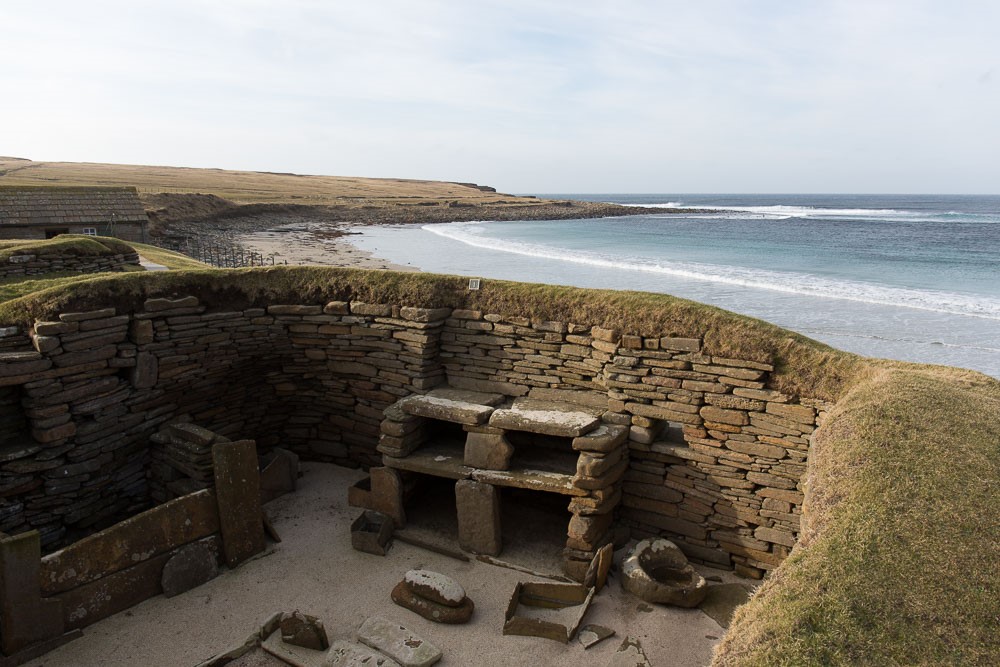 Visiting the Ring of Brodgar and Stones of Stenness, which are a short distance from Skara Brae, takes you inland, with the two sites located on a narrow piece of land between two lochs. Again, they are exposed, but you will find you have the sites to yourself a lot of the time. This allows you to wander around the stones and explore the surrounding landscape. Look out for seals and otters along the shoreline as you explore the sites.
Maeshowe has its own visitors centre and from here you are taken out to the chambered cairn. Visiting is only possible with a pre-booked tour although you can walk up to the entrance without a guide. Once inside, the information about the cairn that the guide will share brings its past to life.
Ness of Brodgar can only be visited in the summer months when the excavation is uncovered and active. It is possible to visit and have tours of the site with the archaeologists. They also run fantastic days for children which allows them to be a part of the team.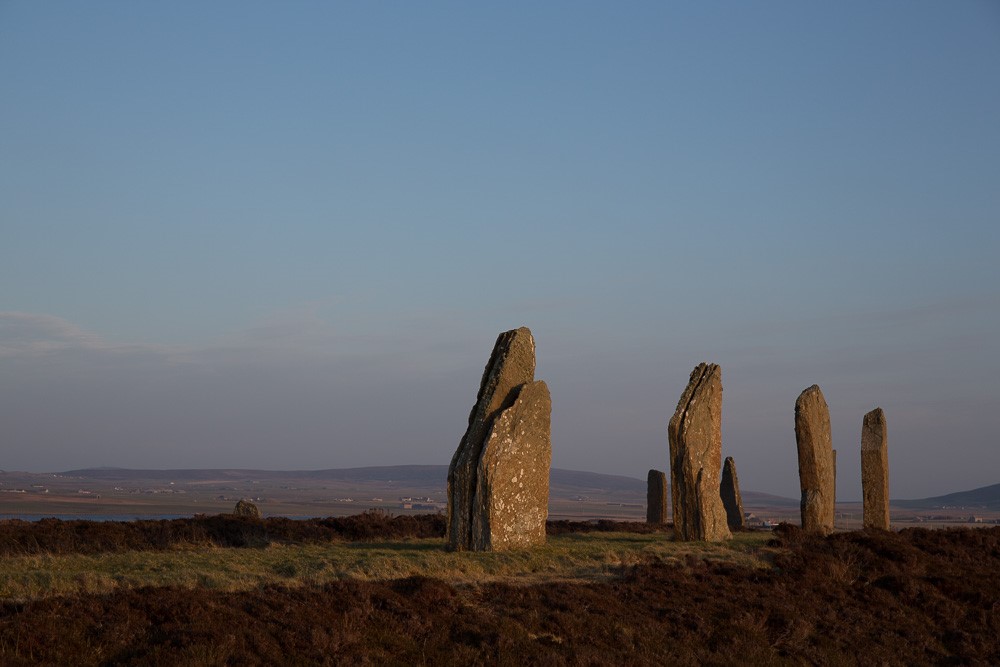 Are the Orkney Neolithic sites worth visiting?
Orkney is well worth visiting. The Neolithic sites can be easily visited in a day, so it is best to make it part of a longer trip to the Orkney islands or the north of Scotland.
What sorts of travelers would like the Orkney UNESCO sites?
Heart of Neolithic Orkney will appeal to anyone who has an interest in ancient history and enjoys exposed locations. These sites would suit those who like to visit places in their own time and not be tied to schedules.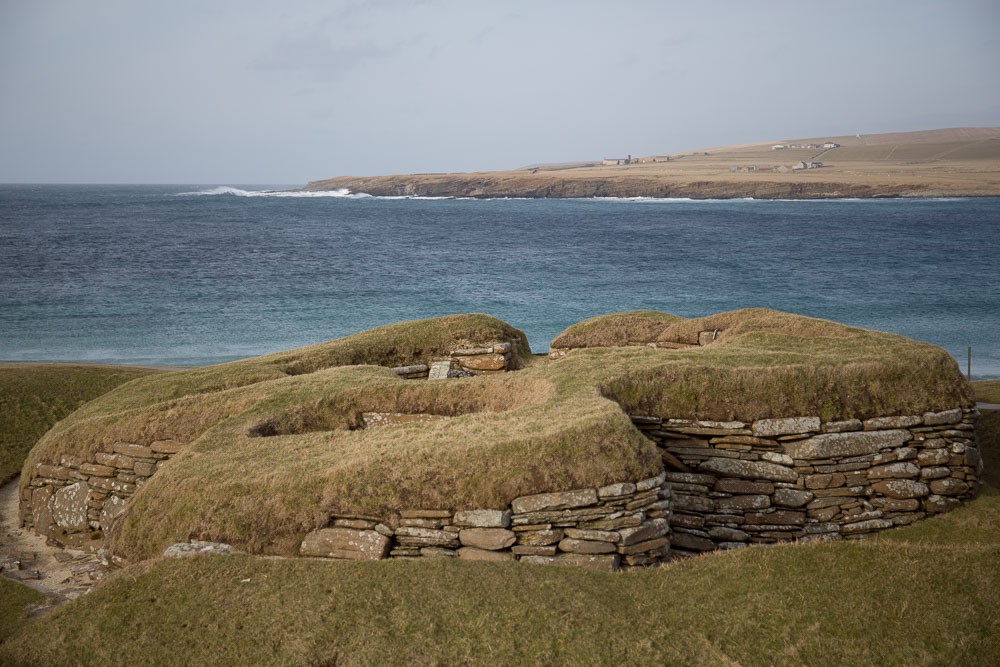 Tips for visiting the Orkney sites
Avoid visiting across the middle of the day as this is when the sites are busiest, especially Skara Brae.
Book Maeshowe a few days in advance to ensure you can get on a tour that suits your schedule.
Bring clothing for every type of weather imaginable. Orkney is known for its rapidly changing weather.
Visit the Ring of Brodgar at sunrise and sunset for stunning photographs.
Orkney has several other cairns including Cuween and Unstan that you can visit at any time without a guide.
If the Aurora Borealis is forecast, then the Ring of Brodgar is a great location to watch the lights dance across the sky.
Book your accommodations in Orkney by clicking on the map below:
Where is Neolithic Orkney?
Skara Brae is located at Sandwick (KW16 3LR); Maeshowe visitors centre is in the village of Stenness (KW16 3LB). The Ring of Brodgar, Stones of Steness and Ness of Brodgar are all located on the B9055 north of Stromness.
By Car: All of these sites can be reached by car and are about 10 minutes drive from Stromness and 40 minutes from the main town of Kirkwall. They are all well signposted and have free parking. The parking areas are clearly marked, and you should not park on the roadside.
By Bus: It is possible to visit Skara Brae and Ring of Brodgar using the T11 bus. This runs from Kirkwall and stops at Skara Brae and Ring of Brodgar. It waits at both sites to give passengers time to visit. It is a 'hail and ride' service so you can stop it anywhere on its route and get on, which works well if you aren't staying in Kirkwall. The time it spends at Ring of Brodgar means you can visit Stones of Stenness at the same time. The route takes 4 hours including stops.
For more information about Heart of Neolithic Orkney, its opening hours and admission fees, see its official website.
Text and photos provided by Suzanne of Meandering Wild, a blog focusing on travel and wildlife encounters in the more remote corners of the world.
Have you been to Orkney? If so, do you have any additional information or advice about this UNESCO World Heritage site? Please add your comments below!