Agave Landscape and Ancient Industrial Facilities of Tequila
By Carole Terwilliger Meyers
What is this group of sites in Tequila?
The blue agave has been cultivated in this 34,658-hectare (133 square miles) area of Mexico for centuries. In the pre-Columbian period it was used for cloth and for fermented beverages. From the 16th century to today it has been used to produce tequila. The UNESCO site includes the landscape of blue agave farming as well as three towns – Tequila, Arenal and Amatitan – and their distilleries.
Disclosure: This article contains affiliate links. Making a purchase through an affiliate link will mean a small commission for this website. This will not affect your price.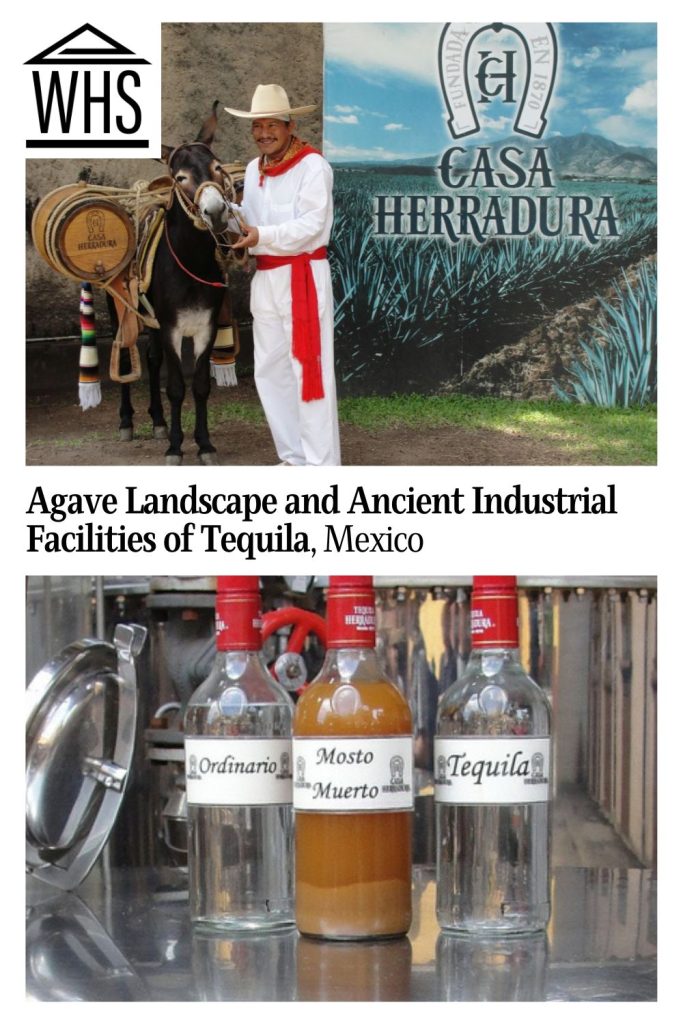 Why is Tequila a UNESCO World Heritage site?
According to UNESCO, "The Agave Region, in the Valles Region of the Jalisco State, is one of the most important cultural landscapes in Mexico, not only for the importance of the natural landscape that offers, but for the cultural tradition … from which has arisen one of the main icons that identify this country: the tequila."
It is a UNESCO site because of the distinctive landscape the cultivation of blue agave has created, with its haciendas and distilleries that "reflect both the fusion of pre-Hispanic traditions of fermenting mescal juice with the European distillation processes and of local and imported technologies, both European and American."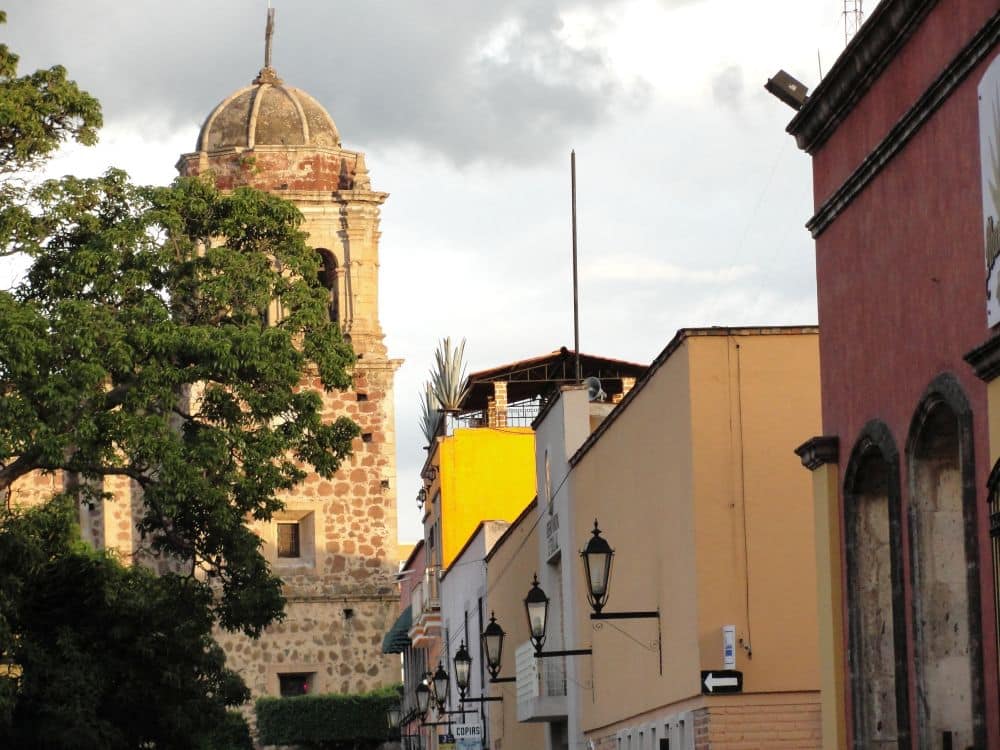 At the same time the agave landscape itself exemplifies "the continuous link between ancient Mesoamerican culture of the agave and today." The agricultural landscape represents a unique culture in Tequila.
What can you expect on a visit to Tequila?
This vast area is best seen in an overview – perhaps by train or car – combined with an up-close experience at one of the Tequila factories. Since it is difficult to see the entire area in detail, you might want to visit just one area in depth.
The town of Tequila is a large "Magical Town" with several dozen distilleries. Some are big, some are small. Though the Sauza plant is the biggest in town, Jose Cuervo is the oldest, having begun in 1795. And Cuervo offers guided tours to visitors.
Many people visit this area via the good-time Tequila Express which originates in Guadalajara. The scenic two-hour train ride through the agave fields includes all the Tequila, beer, or soft drinks you can drink, and mariachis meander through the cars. The train excursion includes a distillery tour, a Mexican buffet, a folkloric dance show, and more mariachis.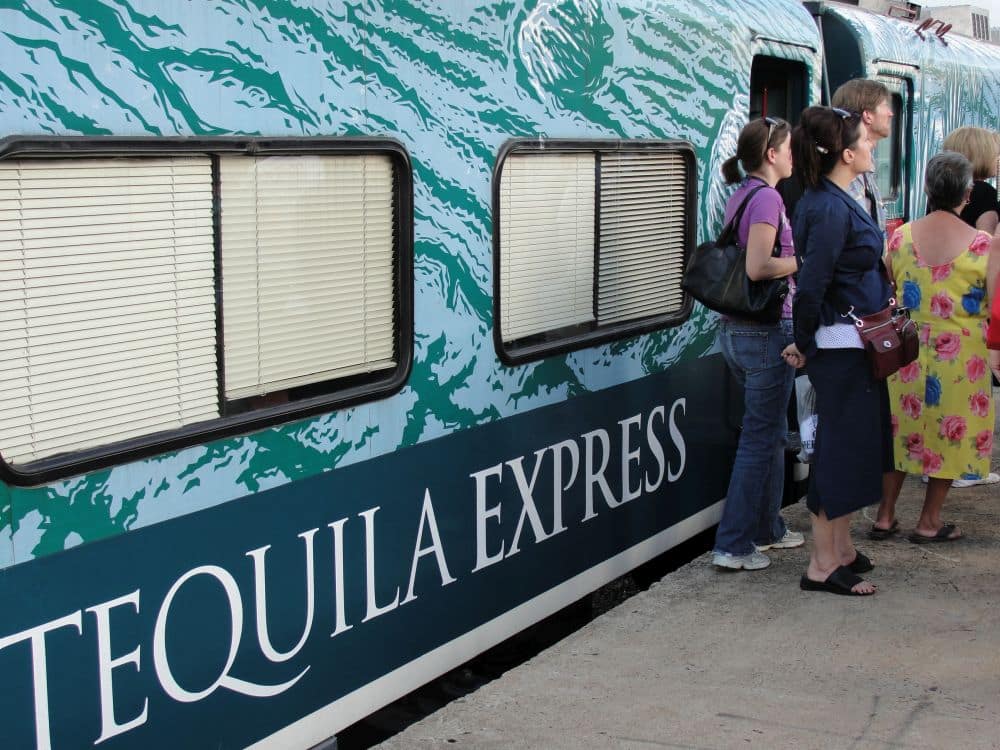 If you're going to travel to Tequila on your own by car, you might want to book a hotel in town so you can drink without worry. Use the map below to find a hotel in Tequila, or zoom out to find accommodations in El Arenal or Amatitan:
And speaking of cars, you can compare rental car companies and prices here.
Is Tequila worth visiting?
You'll probably enjoy this area most if you tie it into a visit to one of the distilleries. My trip went to the town of Amatitan, where we toured the very old Hacienda San Jose del Refugio distillery that produces Herradura tequila. The tour let us see first-hand the process of turning a blue agave core into a bottle of Tequila. A foreman showed us around, allowing us to peer into vats and sip samples from each stage of the process. It was a memorable experience and deepened our understanding of the local culture.
Many tours, though, go to the famous Jose Cuervo distillery.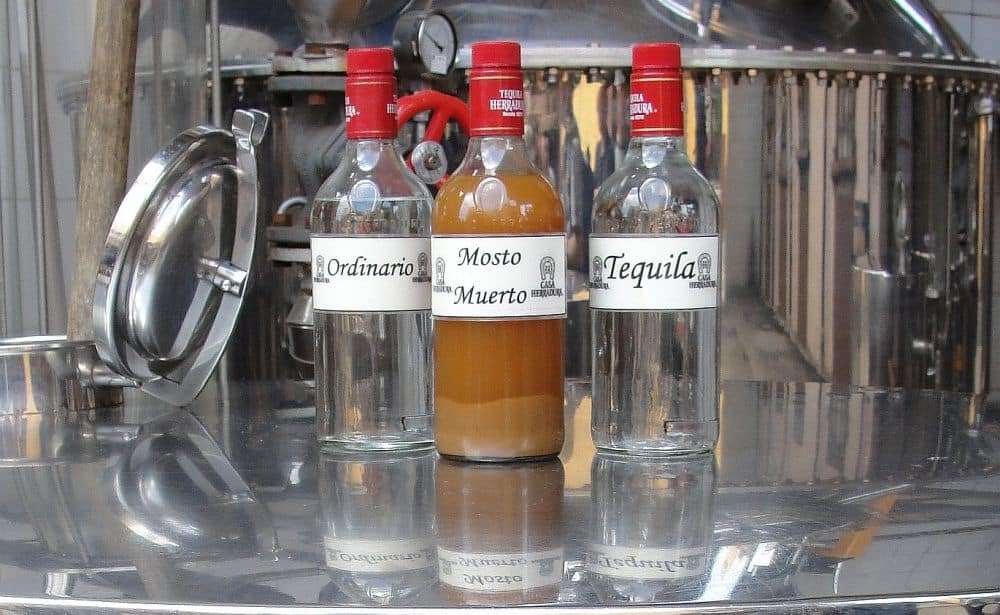 What sorts of travelers would like Tequila?
Travelers who enjoy historic sites, train rides, and drinking Tequila will be ecstatic. Families, not so much.
Tips for visiting Tequila
Consider taking a package tour. Everything will be arranged for you and you can just go along for a very enjoyable ride. Those who take the train may be strangers when they board in the morning, but by the time they board for the trip home they usually have some very good new friends.
Remember to keep count of how many Tequilas you imbibe and drink lots of water.
Bring a sun hat and dress for warm weather.
Many different tours to many different distilleries leave from Guadalajara. Take the full train tour, or take a tour by car or bus. Try this day trip, which includes viewing the fields, a tour of the town of Tequila and a distillery tour and tasting. Or take a horseback-riding day trip through the agave fields, learning about tequila production (and tasting several) and having a meal at a hacienda.
Also consider visiting some of the other UNESCO sites in Mexico.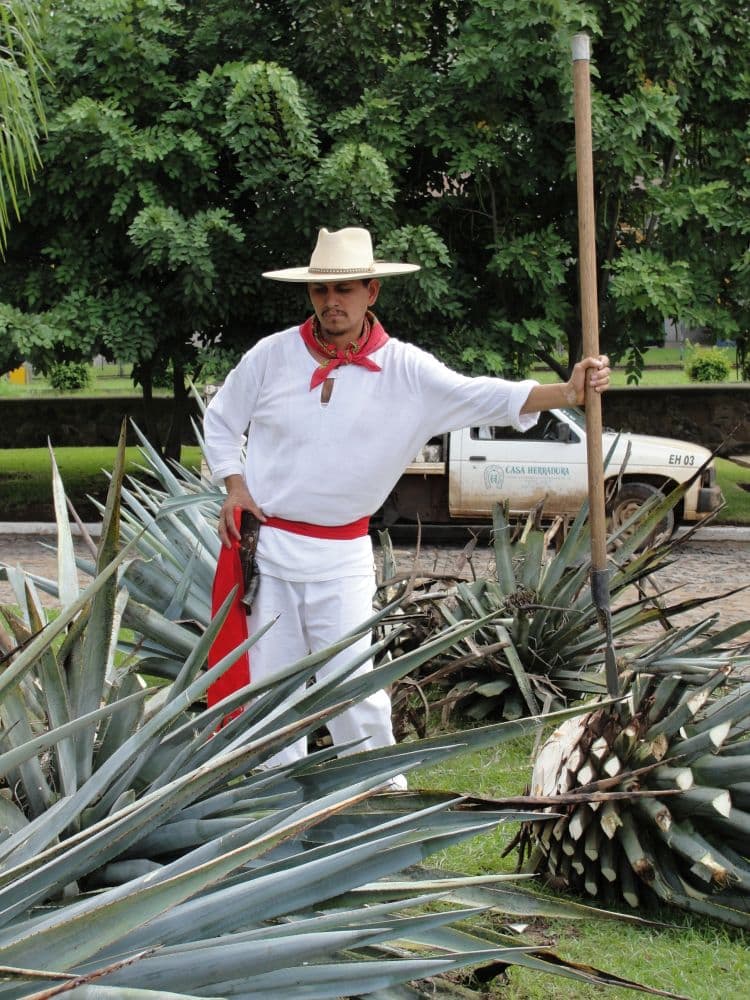 Where is Tequila?
Tequila is approximately 41.5 miles northwest of Guadalajara. You can travel there by car, bus, taxi, or train. It takes about 45 minutes to drive and about two hours on the train.
From Mexico City, the drive is about eight hours, while from Puerto Vallarta it is a four-hour drive.
For more information about the Tequila area, opening hours and admission fees, see the official website.
Text and photos provided by award-winning travel writer Carole Terwilliger Meyers of Berkeley and Beyond.
Have you been to Tequila? If so, do you have any additional information or advice about this UNESCO World Heritage site? Please add your comments below!