Historic Town of Guanajuato and Adjacent Mines
By Carole Terwilliger Meyers
What is Guanajuato?
Founded in the early 16th century by Spanish explorers, the former mining town of Guanajuato is the capital of the Mexican state of the same name.
Disclosure: This article contains affiliate links. Making a purchase through an affiliate link will mean a small commission for this website. This will not affect your price.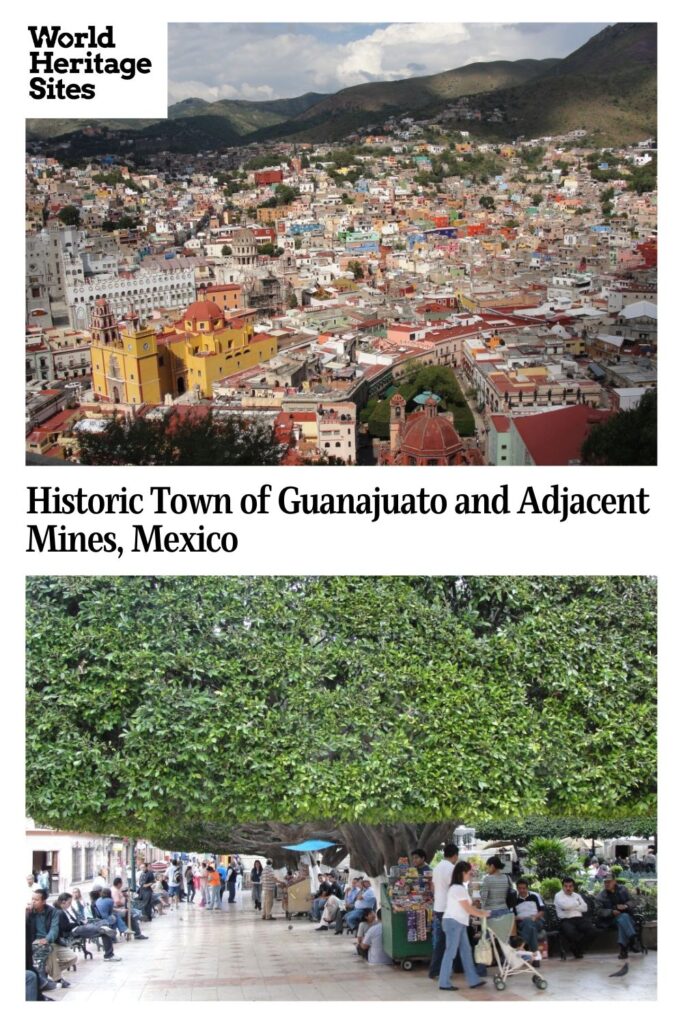 Why is Guanajuato a UNESCO World Heritage site?
Guanajuato's past as a colonial center of silver mining "can be seen in its 'subterranean streets' and the 'Boca del Inferno', a mineshaft that plunges a breathtaking 600 m," according to its UNESCO listing. It is different from other colonial towns because it wasn't planned using a grid layout. Instead, four fortifications were built first, then the town grew together organically, influenced by the rough terrain.
As the town's wealth grew, the subterranean streets, hospitals, churches, plazas, and palaces were built. "The town's fine Baroque and neoclassical buildings, resulting from the prosperity of the mines, have influenced buildings throughout central Mexico."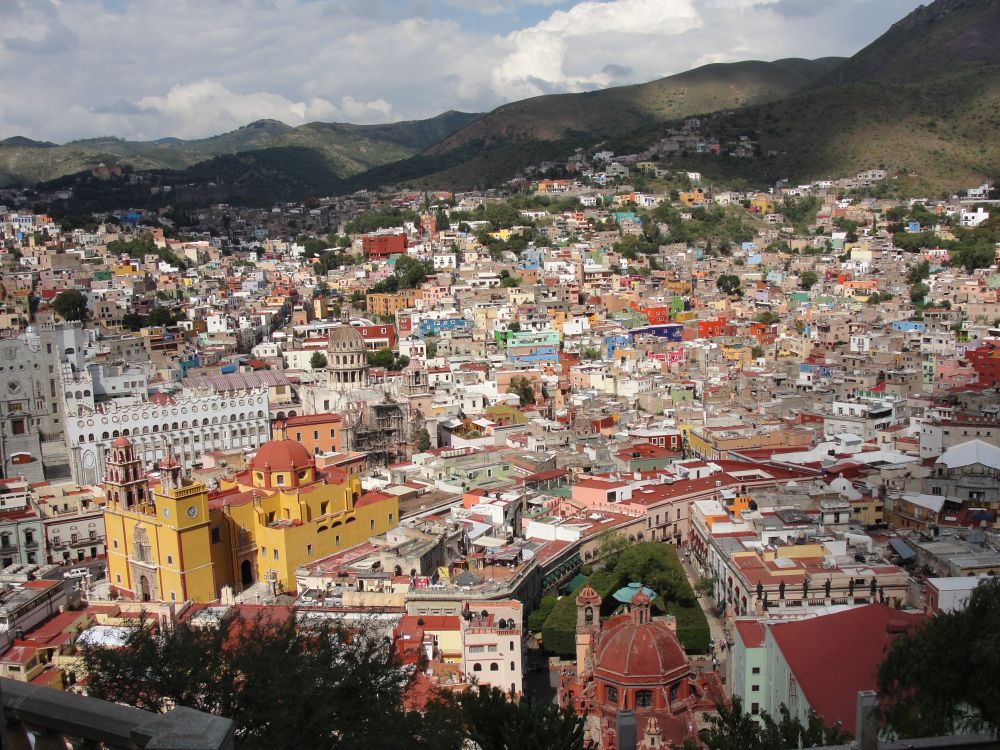 What can you expect on a visit to Guanajuato?
Though located not far from touristy San Miguel de Allende, Guanajuato is populated more with workers and vibrant young adults and sees fewer foreigners. The city is spread between canyons and so is long and narrow. Because many of its winding streets and alleys are pedestrians-only, the city is particularly enjoyable to explore.
Especially noteworthy are its colonial architecture (many buildings are painted colorfully), unusual underground traffic tunnels, lack of stop lights, and generous sprinkling of parks and plazas.
The baroque churches of La Compañía (1745-65 and La Valenciana (1765-88) are the best examples of Mexican Churrigueresque architecture in town, built and ornately decorated inside and out through the patronage of wealthy mine owners.
A visit to muralist Diego Rivera's childhood home is a must (he was born here in 1886). Now converted to a museum, it displays many of his works. And, of course, a stop at the wildly popular Mummy Museum and its atmospheric adjacent cemetery is well worthwhile.
Take a tour focused on Diego Rivera and Frida Kahlo.
Or a guided tour of the city, tunnels and mines of Guanajuato.
How about a guided hike in the hills around Guanajuato?
Is Guanajuato worth visiting?
Yes. There is plenty to do here, including taking a funicular up to the El Pípila monument overlooking the downtown, and perhaps a daytrip to the nearby La Valenciana Mine. Allow a stay of at least two days.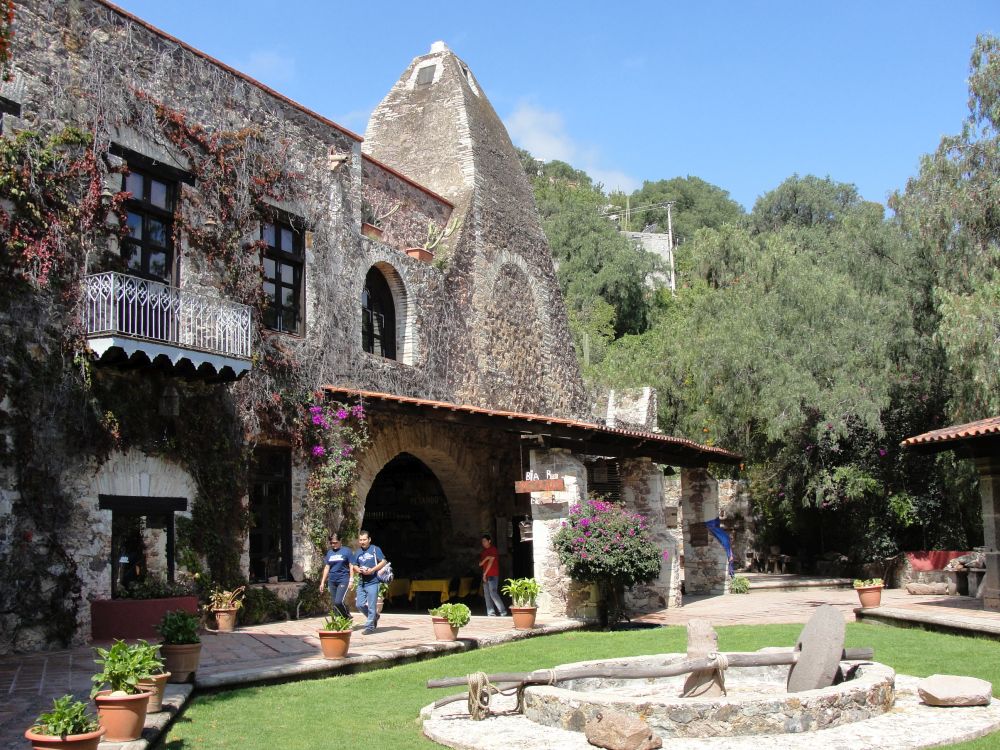 What sorts of travelers would like Guanajuato?
Those interested in architecture, urban planning or industrial/mining history will find that it is worth a visit. Most travelers will enjoy a stay here to just soak up authentic Mexican life and culture.
Tips for visiting Guanajuato
Don't miss the spectacular square that is the Jardin de la Union/Union Garden. It is lined with dense Indian laurel that has been trimmed to make it look like it is one gigantic tree. Cafes and shops abound, and mariachi bands entertain.
With an altitude of 6,500 feet (1980 meters), Guanajuato can get chilly.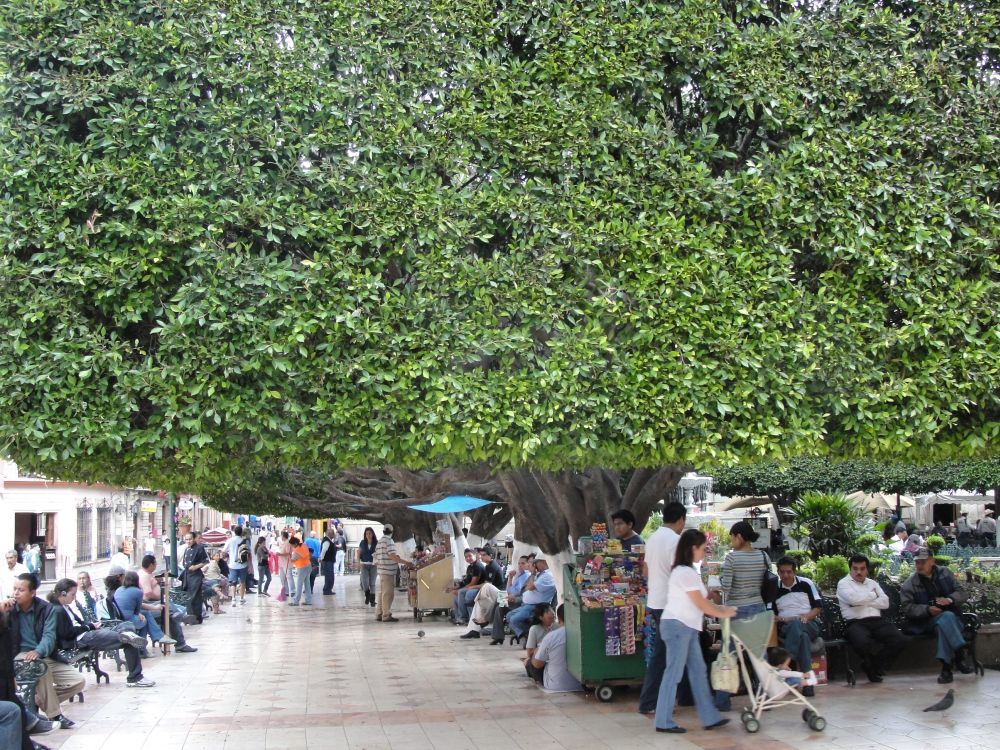 Where is Guanajuato?
Situated in the center of Mexico, Guanajuato is about 200 miles east of Guadalajara and 200 miles northwest of Mexico City. The closest airport is León Del Bajio (BJX), and you can take a taxi from there into town. Always agree a price before getting in. By bus from Mexico City takes about 4 hours.
Alternatively, rent a car for more freedom to explore sights around town and in the countryside.
For more information about Guanajuato, see its tourism board website.
Text and photos provided by award-winning travel writer Carole Terwilliger Meyers of Berkeley and Beyond.
Have you been to Guanajuato? If so, do you have any additional information or advice about this UNESCO World Heritage site? Please add your comments below!