Historic Centre of Mexico City and Xochimilco
By Shelley
Though the Historic Center of Mexico City and Xochimilco (pronounced so-chee-mill-co) are located about 18 miles (30km) from one another, they are considered one UNESCO World Heritage Site. For many travelers, no Mexico City itinerary is complete without a visit to both!
Disclosure: This article contains affiliate links. Making a purchase through an affiliate link will mean a small commission for this website. This will not affect your price.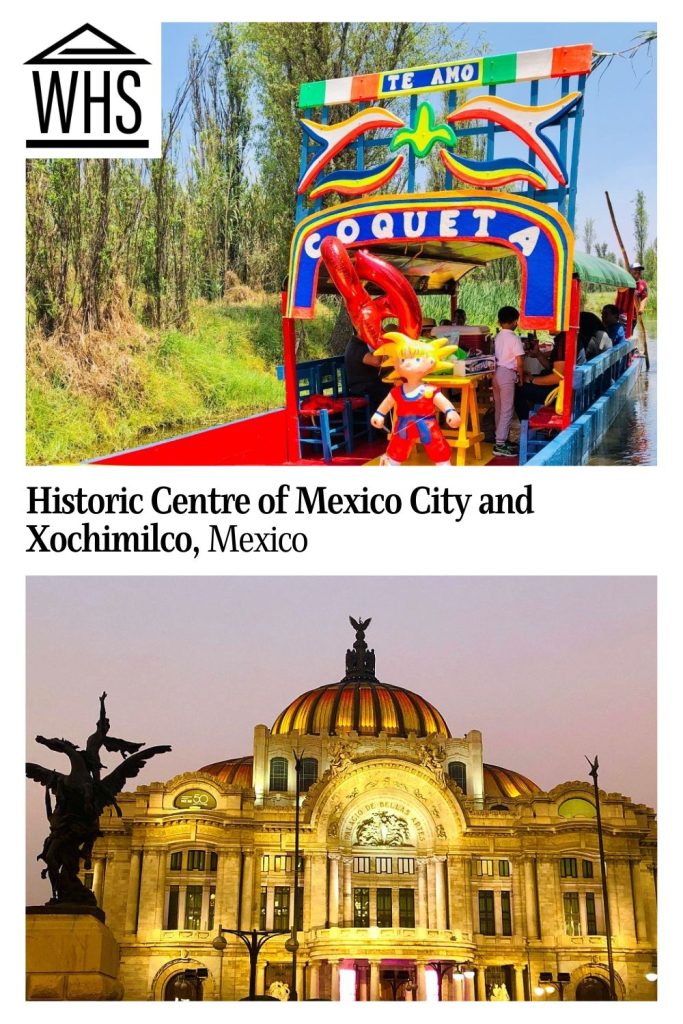 What is Xochimilco?
Xochimilco has become popular in recent years, as its colorful trajinera gondola-style boats are quite photogenic and can be seen all over Instagram and YouTube. However, Xochimilco is more than just brightly-colored boats and a place to party.
Xochimilco is actually a series of man-made canals, hand-dug by the Aztecs centuries ago. The floating islands, called chinampas, are used for farming to this day, with Mexico City's best chefs getting their produce here. In years past, ancient peoples would canoe to these islands and do the exact same!
What is Mexico City?
Centro Historico, the Historic Center of Mexico City, is one of the most vibrant neighborhoods in this already vibrant city. It was once the seat of the Aztec Empire, where you can visit Montezuma's ancient temple. There are also plenty of other historic buildings in Mexico City's Centro Historico.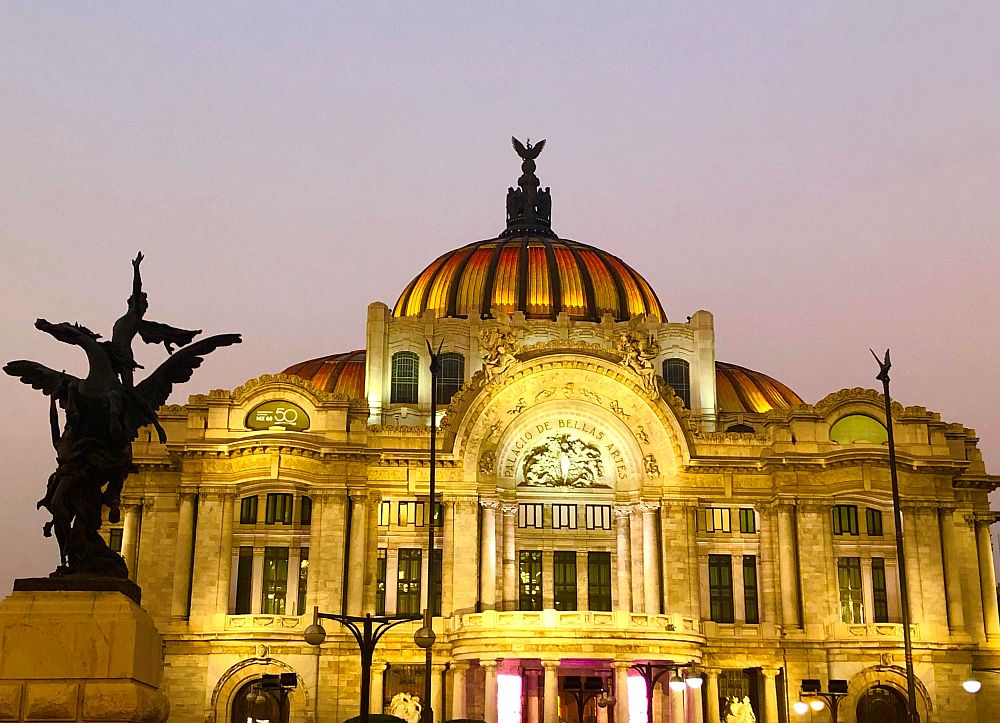 Why is Mexico City and Xochimilco a UNESCO World Heritage Site?
According to UNESCO, Centro Historico makes the list because it merges both 16th-century Spanish architecture – including the Catedral Metropolitana, the largest cathedral in North America – with the ruins of Tenochtitlan, the Aztec capital.
UNESCO says Xochimilco, with its canals and islands "…testifies to the efforts of the Aztec people to build a habitat in the midst of an unfavourable environment." The Floating Gardens of Xochimilco look and operate pretty much as they did when the Aztecs made them.
What can you expect on a visit to Mexico City and Xochimilco?
Though one UNESCO World Heritage Site, these two places are quite different.
As one of the largest cities on Earth, Mexico City is a lively metropolis with more than 20 million inhabitants. Xochimilco, however, is a tranquil place to be out in nature and see the same centuries-old organic farming practices used by the Aztecs.
Centro Historico – Mexico City
The Historic Center, as the name says, is located in the center of Mexico City. The UNESCO site includes the ruins of the Aztec Templo Mayor and colonial architecture like the cathedral and the Palace of Fine Arts. To see all the noteworthy sites and even visit a museum, you'll want to wear comfy shoes and plan to spend one whole day there. Though it's a big chunk of travel time, this area does warrant it.
Xochimilco
There are basically two ways to see Xochimilco: on a party boat and on a canoe.
For a more lively visit, go with a trajinera boat, where you can bring food and drinks and hire other floating mariachi music boats to serenade you.
On the canoe tours, you'll experience this place in a more tranquil way.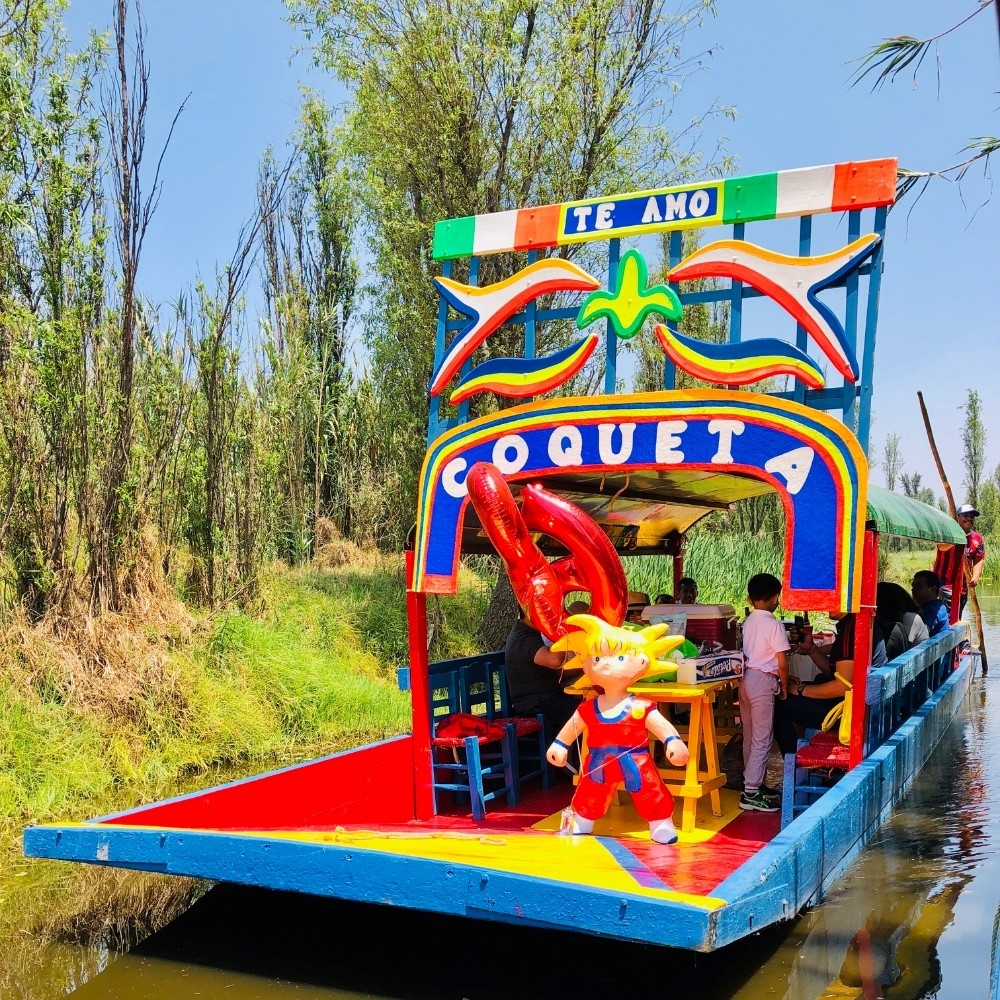 Is Mexico City and Xochimilco worth visiting?
YES! Mexico City has something for everyone, as well as a seemingly endless number of things to do and see. You could spend a month there, and never go to the same place twice. For foodies, you'll love eating your way through the city.
What sorts of travelers would like Mexico City and Xochimilco?
Travelers who love big cities will really love Mexico City. It has gorgeous architecture, about 150 museums, impressive urban parks, friendly people, and of course, the best tacos on Earth!
It can be overwhelming for some visitors, but when you need a break from the liveliness, head out to Xochimilco for some nature therapy.
Zoom in to the map below to find accommodations in the centro historico of Mexico City:
Tips for visiting Mexico City and Xochimilco
The best time to visit Mexico City is during the dry season, from about October to March, as it can rain a lot during the rainy season. This city gets much colder than what many associate with Mexico weather, so pack with layering in mind. Finally, Mexico City is about 1.5 miles (2.5km) above sea level, so consider altitude sickness.
The best way to visit Xochimilco is on a tour, especially for solo travelers and those in small groups.
Many boat operators will only go out with a full boat of about 8-10, so you'll have to pay the full boat rate or try to join a group of strangers going out. Given its party atmosphere, Xochimilco is also more fun with a group.
Where are Mexico City and Xochimilco located?
To visit the Historic Center of Mexico City, the Zocalo is a great place to start. The Zocalo is the main town square (also called the Plaza of the Constitution), though it doesn't have an address. To get there, simply put "Plaza de la Constitución"in your GPS.
Xochimilco does have an address where all the boats leave from, Anillo Perif. 1, Colonia Ciénega Grande, Xochimilco, 16036 Ciudad de México, CDMX. You can also just put "Parque Ecológico Xochimilco" in the GPS.
Like most huge cities of this size, driving can be frustrating and stressful – and the vast majority of travelers don't drive here. However, it's very easy to get around in Mexico City, as it has great, inexpensive public transportation on the Metro and buses, as well as taxis and Uber.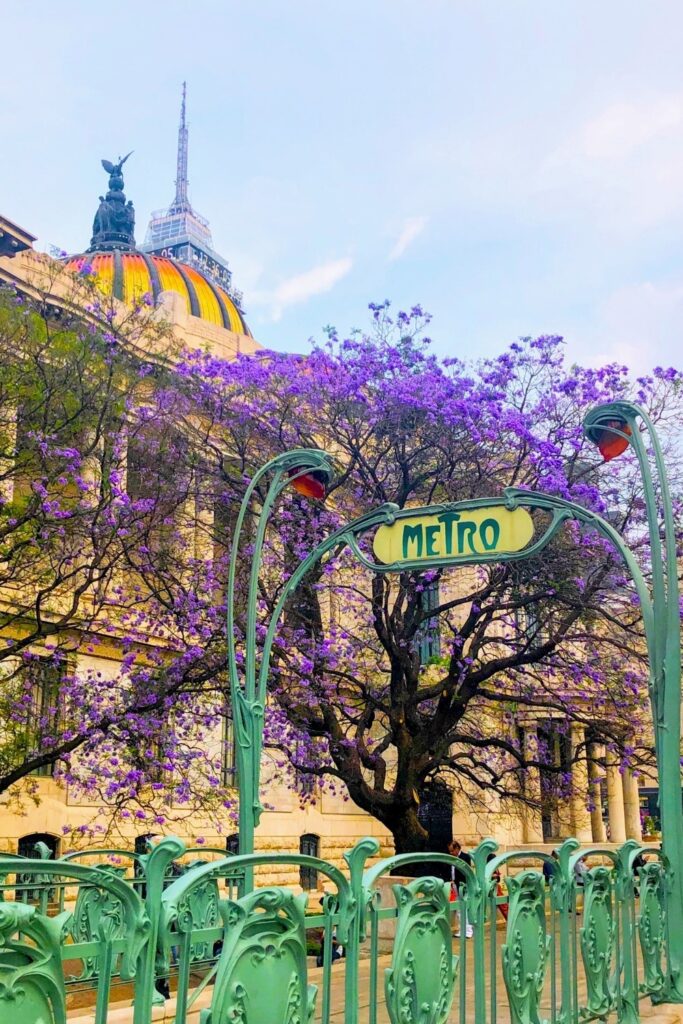 You can take any of the above-mentioned transport methods to both the Historic Centre of Mexico City and Xochimilco. Uber and taxis cost a bit more, but you will save a lot of time. If you opt for public transport, avoid using it during rush hours.
For more information about Mexico City, check out the city's official site at visitmexico.com, and for Xochimilco, you'll find great information on their site here.
Text and photos provided by Shelley of Travel Mexico Solo. Shelley is a former Miami travel magazine editor who ditched the office for the world! To date, she has traveled solo to 16 states in Mexico, and lives full time in Mérida, Mexico. Her blog helps people confidently and safely travel solo in Mexico.
Have you been to Mexico City or Xochimilco? If so, do you have any additional information or advice about this UNESCO World Heritage site? Please add your comments below!