Summer Palace, an Imperial Garden in Beijing
By Carole Terwilliger Meyers
What is the Summer Palace?
Located in Beijing, the Summer Palace was built in 1750, destroyed by war in 1860, and then restored on its original foundations in 1886. China's last imperial garden, it is a lovely collection of ancient buildings with natural landscaping and beautiful classic Chinese gardens.
Disclosure: This article contains affiliate links. Making a purchase through an affiliate link will mean a small commission for this website. This will not affect your price.
Why is the Summer Palace a UNESCO World Heritage site?
The Summer Palace, says UNESCO, "is a masterpiece of Chinese landscape garden design. The natural landscape of hills and open water is combined with artificial features such as pavilions, halls, palaces, temples and bridges to form a harmonious ensemble of outstanding aesthetic value." It "epitomizes the philosophy and practice of Chinese garden design" and is "a potent symbol of one of the major world civilizations."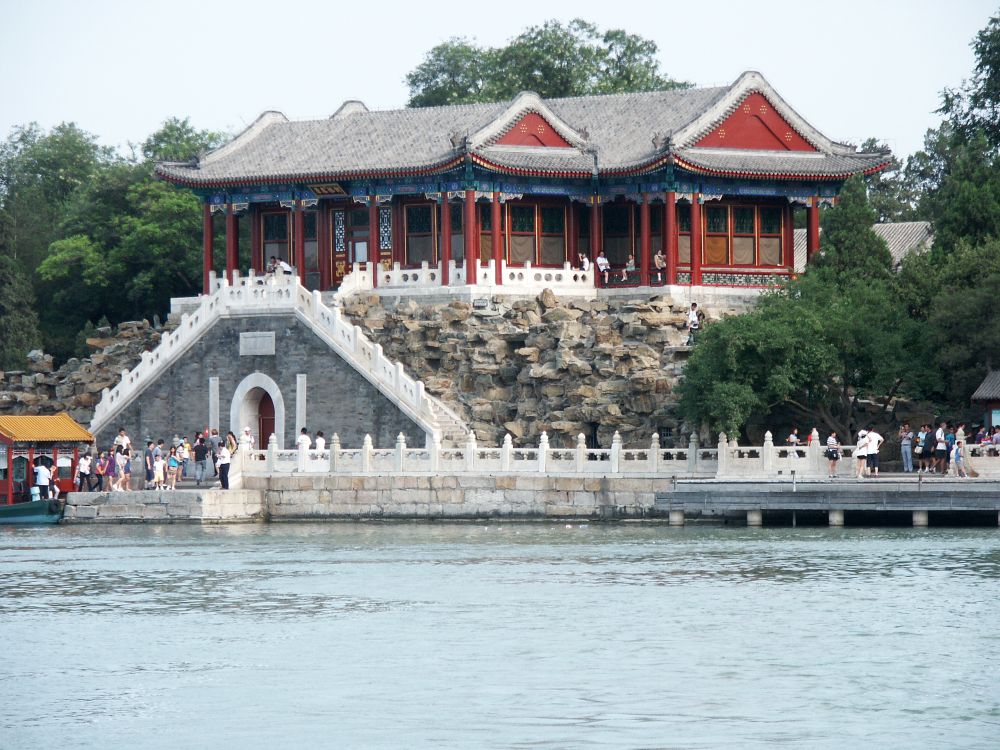 What can you expect on a visit to the Summer Palace?
This hilly 670-acre site is located water-side on manmade Kunming Lake. It was originally a royal summer home, but now both locals and visitors enjoy its many pleasures. Among the most popular attractions are the elaborate Long Corridor that features paintings depicting China sights as well as mythology and folktale scenes. It is covered and runs for a half-mile.
Crossing from the southern bank to a small island, the 17-hole bridge is very pretty with its curved shape and 17 arches.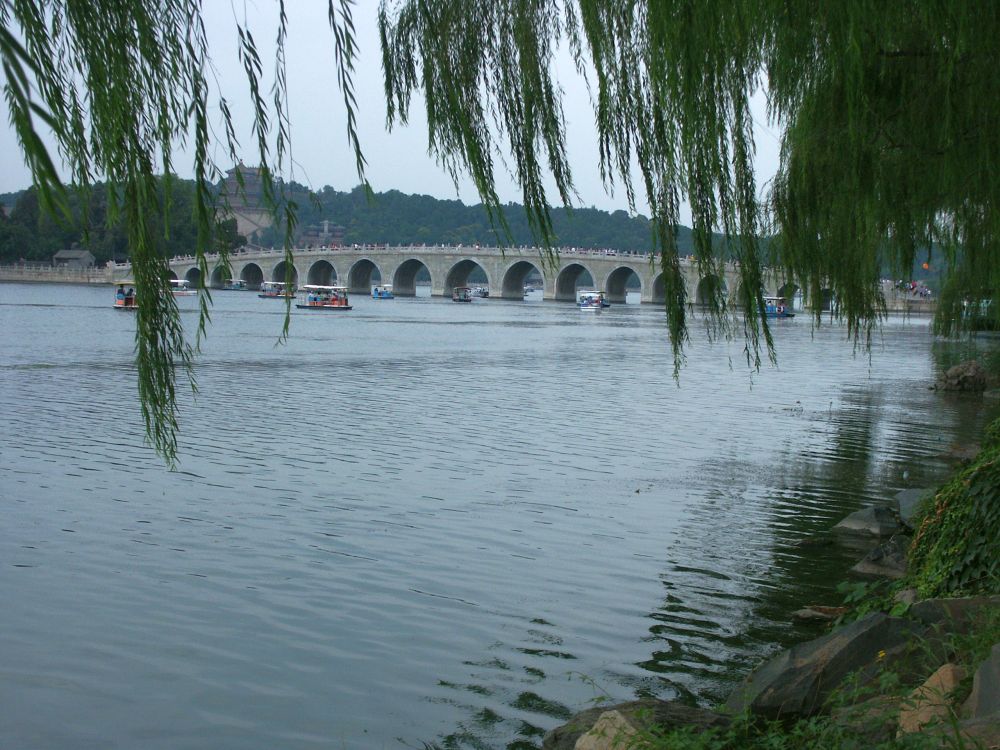 Time is well spent just hanging around the lake observing visitors taking photos among the blooming plants and watching artists as they paint landscapes. Concluding a visit with a refreshing boat ride on the lake is ideal.
Besides the extensive formal gardens, there are several structures to admire as well. Most are north of the lake, in the area of Longevity Hill, the largest hill on the grounds.
The Tower of Buddhist Incense is the main building: an octagonal structure with three levels and four layers of eaves. This is where Empress Dowager Cixi went to pray.
The Hall of the Sea of Wisdom is a religious building sitting right on the top of Longevity Hill. Despite its appearance, it's built entirely of brick and stone.
The ornate Hall of Dispelling Clouds was a reception and ceremonial hall.
The Hall of Benevolence and Longevity was a governmental hall, also used for receptions.
The Garden of Virtue and Harmony is not a garden, but rather an elaborate theater where operas were performed for Empress Dowager Cixi.
The Hall of Jade Ripples, the Hall of Joy and Longevity (also translated as the Hall of Happiness in Longevity) and Yiyun House were Imperial living quarters.
Suzhou Street is an odd section of waterside shops, where Emperors and their households used to pretend-shop for fun.
And speaking of pretend, the Marble Boat is exactly that: a building meant to look like a boat.
Many smaller buildings dot the grounds: towers and pavilions mostly. There are also two monasteries at the north end of the grounds.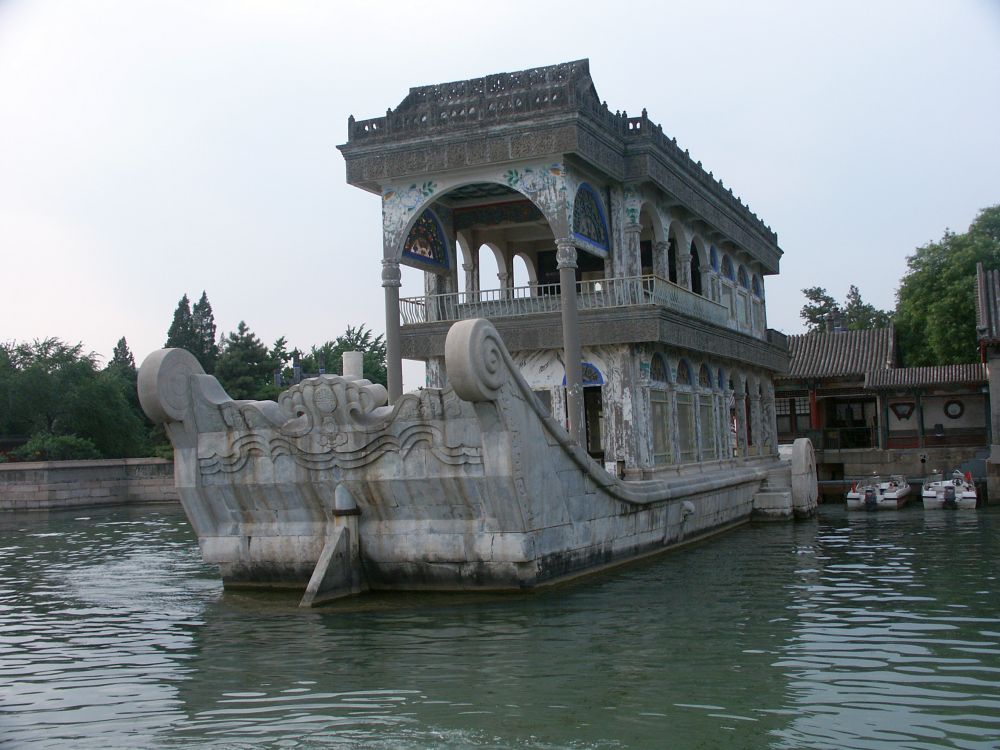 Is the Summer Palace worth visiting?
This aesthetically-pleasing site is a joy to experience and worth a two- to three-hour visit.
What sorts of travelers would like the Summer Palace?
The Summer Palace is a don't-miss for visitors with an interest in royal sites and exceptional gardens. Walking here is mostly on flat ground and is relatively easy.
Take a 2-hour or a 4-hour private tour to the Summer Palace.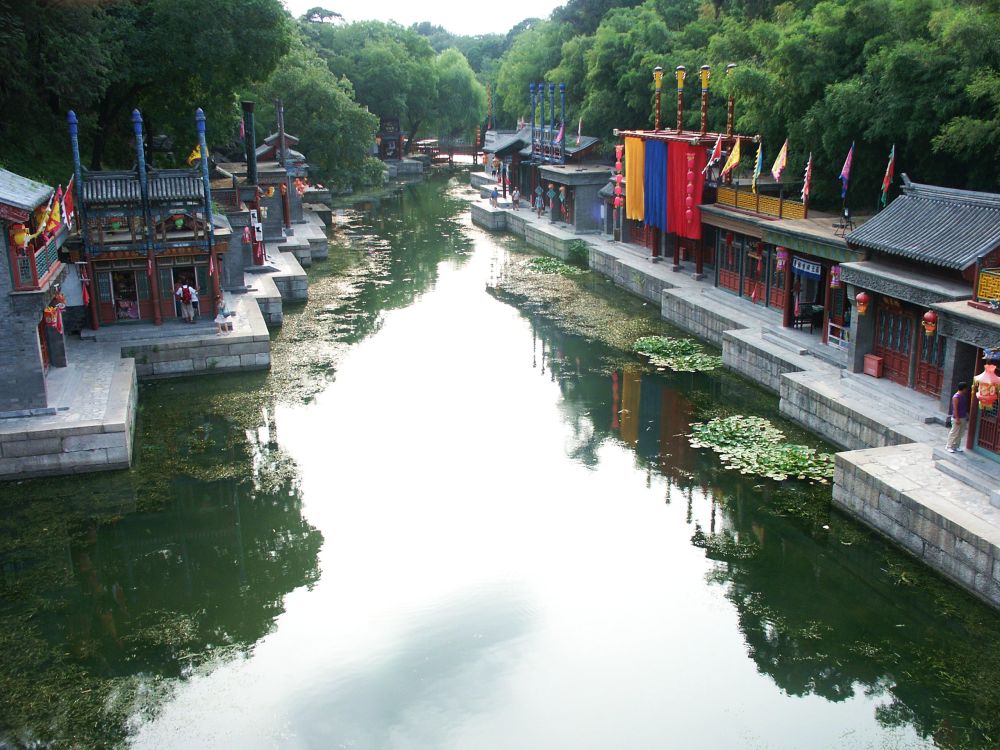 Tips for visiting the Summer Palace
Gift shops here are worth a browse.
You might want to plan ahead to spend a night or two at The Aman at Summer Palace, a grand hotel located within the palace grounds.
Compare accommodations elsewhere in Beijing.
There are two admission fees: one that allows access to the grounds and gardens, and a more expensive one that includes the buildings as well.
While you're in Beijing, make sure to visit the Temple of Heaven as well.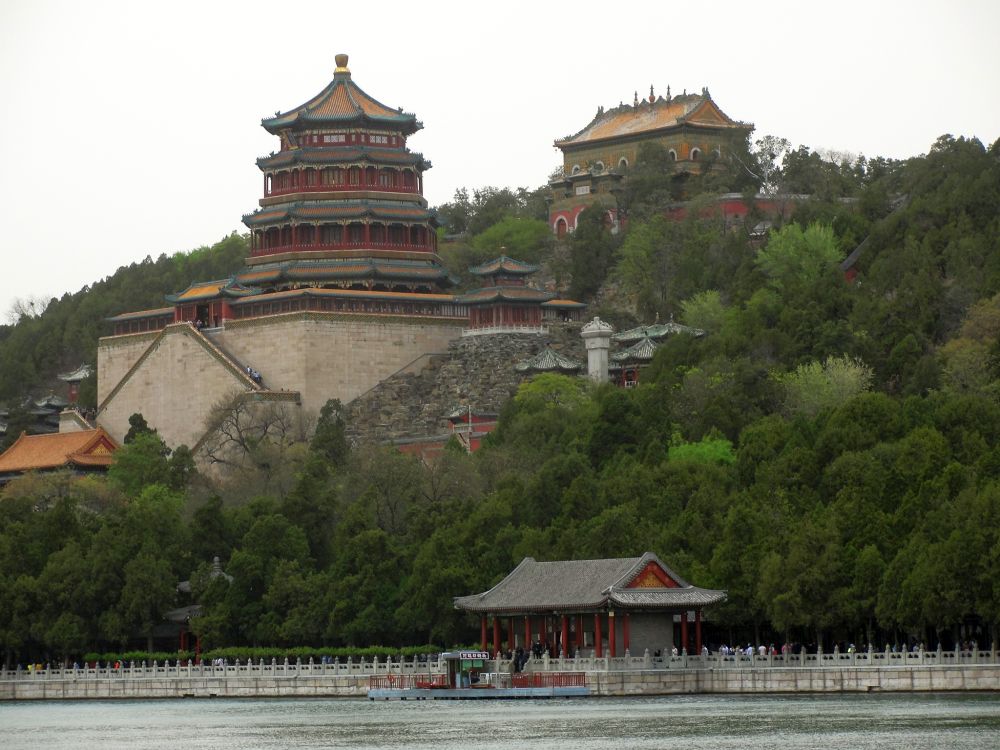 Where is the Summer Palace?
The Summer Palace is located in the Haidian District in the southeastern part of central Beijing.
Finish with this:
For more information about the Summer Palace, its opening hours, and admission fees, see its official website.
Have you been to the Summer Palace? If so, do you have any additional information or advice about this UNESCO World Heritage site? Please add your comments below!
Text provided by award-winning travel writer Carole Terwilliger Meyers of Berkeley and Beyond.