By Paul D'Souza
What is the Old City of Berne?
Berne (often spelled as Bern) is the capital of Switzerland. Its medieval old town was added to the list of UNESCO World Heritage sites in 1983.
Disclosure: This article contains affiliate links. Making a purchase through an affiliate link will mean a small commission for this website. This will not affect your price.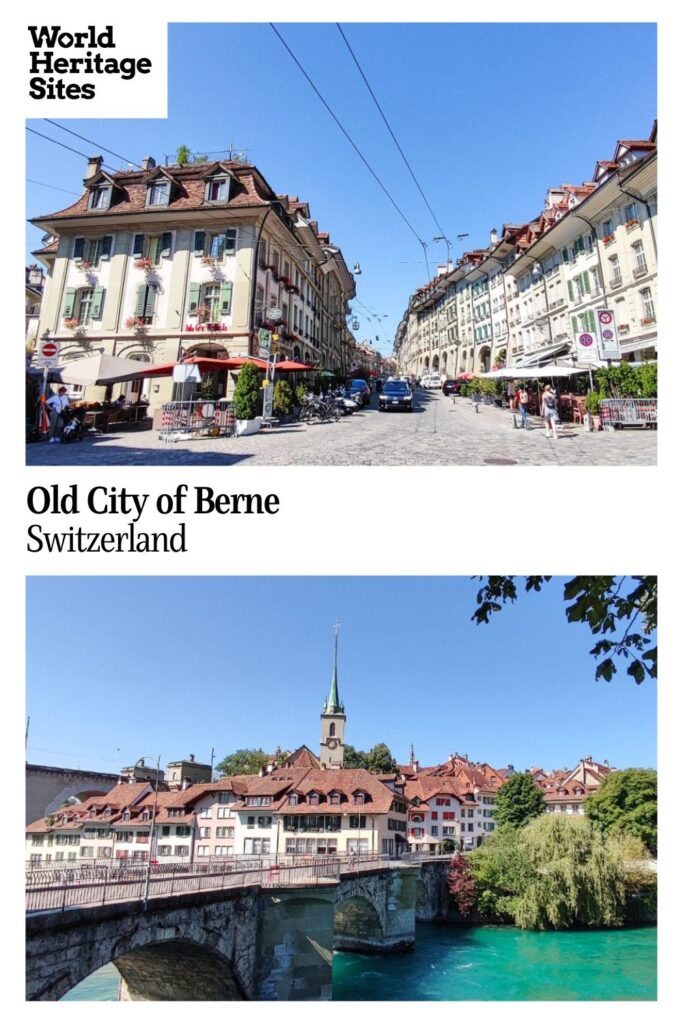 Why is Bern a UNESCO World Heritage site?
Bern was built at the curve of the Aare river as a strategic location in the 12th century and developed along "exceptionally coherent planning principles," according to UNESCO. The place quickly flourished and expanded until a fire took down all the timber buildings in 1405. The people rebuilt their city soon after that with the iconic sand limestone we see today, but continuing to follow the original plan. Most historical buildings have retained their medieval interior, facade, and roof structure to this day. Similar to Bologna in Italy, arcades on the sandstone buildings protect pedestrians from rain and sun.
"The Old City of Berne is a unique example demonstrating a constant renewal of the built substance while respecting the original urban planning concept, and presenting a variation of the late Baroque on a theme of High Middle Ages."
What can you expect on a visit to the Old City of Bern?
A visit to Bern will surprise you. The Zytglogge, an intricate clockwork tower, is the city's main attraction. See also the Late-Gothic-style Minster, with its massive and tall church tower, which you can climb to admire the view. The main inner-city lanes are broad cobblestone roads lined by typical Bernese buildings. Each has an underground vaulted cellar and they can be accessed from the main road by large doors.
Here you will find unique boutiques and some of the most well-known establishments in Switzerland. Crystal-clear water can be enjoyed from the timeless colorful fountains, which are all decorated with unique medieval statues and figurines.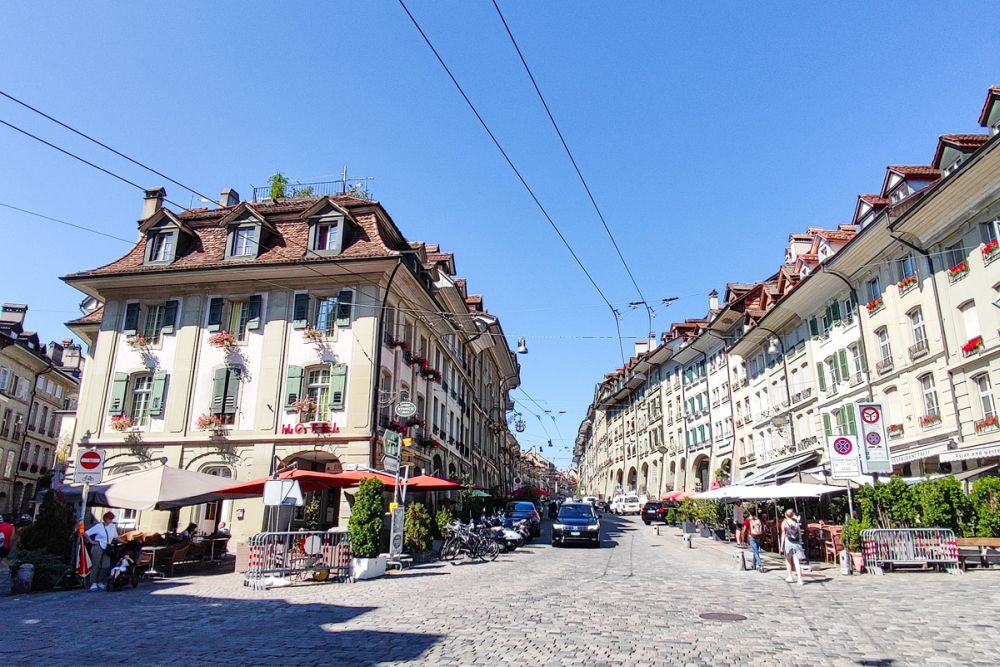 Is Bern worth visiting?
A day in Bern might be enough to stroll around the city and discover all major sites. I would recommend everyone to visit this charming city if you are in the area, especially if you plan to visit nearby areas such as the Bernese Oberland. Historical aficionados, couples, as well as families will enjoy a day in the delightful Swiss capital. So will anyone interested in urban planning.
Tips for visiting Bern
The city is great all year round, but two favorable seasons in the year are winter and summer. A snowy Bern just looks ravishingly good and you cannot resist the hot cheese fondue in a well-heated local restaurant. The turquoise blue waters of the Aare river invite visitors to come to Bern. River swimming is a popular local activity in the summer months and tourists can take part in the fun. Discover more things to do in Bern.
Orient yourself by taking a small-group or private walking tour of Bern.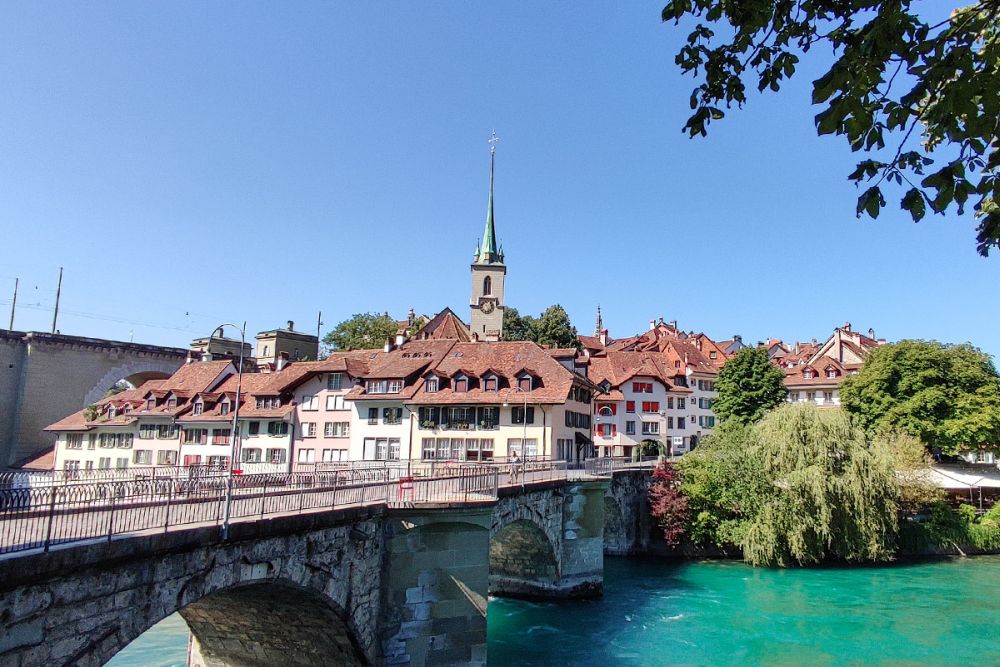 Where is Bern?
Bern is centrally located in Switzerland in the German-speaking area of the country.
You can get to Bern easily from Basel or Zürich. The latter has the bigger international airport. Zürich is about two hours from Bern and Basel is one hour away via highway. Parking is a commodity in Bern; it's very costly with parking costing more than €25 per day.
Instead, take the train. Switzerland has one of the best railway networks in the world and getting to Bern from Zürich or Basel takes only two hours.
For more information about Bern, see its official website.
Text and photos provided by Paul D'Souza of Paulmarina.com. Paul travels with his wife to Europe and Asia. Paulmarina is for all those seeking off the beaten path places and historical destinations.
Have you been to the Old City of Berne? If so, do you have any additional information or advice about this UNESCO World Heritage site? Please add your comments below!