Royal Domain of Drottningholm
By Hannah
What is the Royal Domain of Drottningholm?
The UNESCO site is on an island in a suburb of Stockholm. The magnificent site was influenced by Versailles and includes a palace, an 18th-century theatre, gardens and a Chinese pavilion.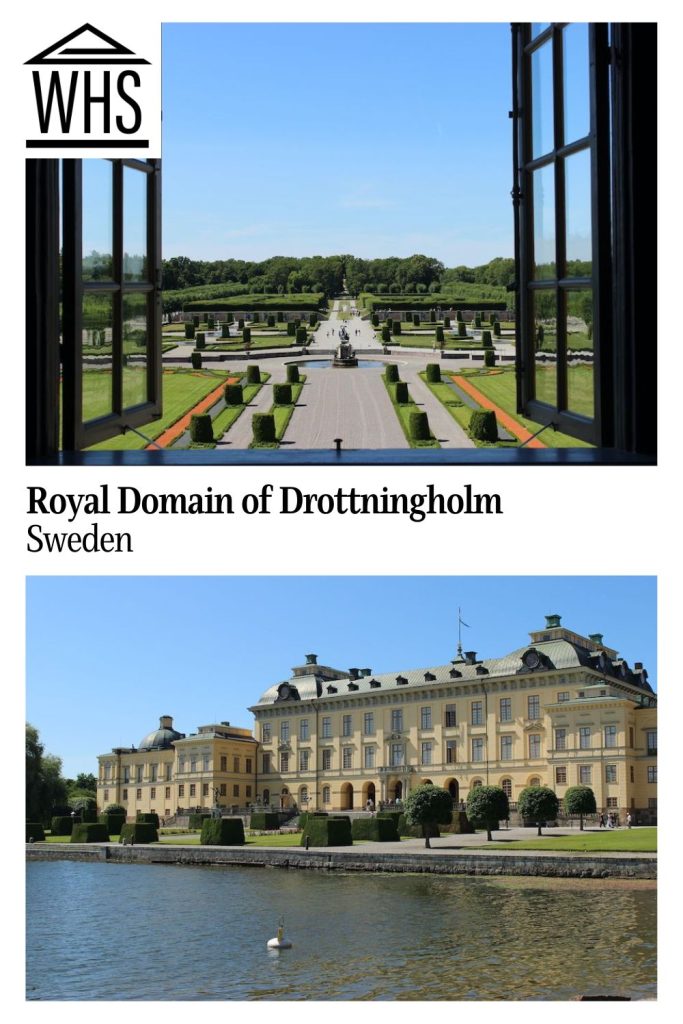 Disclosure: This article contains affiliate links. Making a purchase through an affiliate link will mean a small commission for this website. This will not affect your price.
Why is the Royal Domain of Drottningholm a UNESCO World Heritage site?
The Drottningholm site is an 'exceptionally well-preserved ensemble of gardens and buildings with original interior furnishings,' according to UNESCO. Little has changed since the time of its creation. This makes it the prime example of Swedish royal residences and representative of European architecture in the 18th century.
What can you expect on a visit to Drottningholm?
When arriving at Drottningholm, I was struck by how picturesque the surroundings were as the palace sits right on the deep blue Lake Malaren. The Palace is clearly inspired by Versailles with its elegant proportions and ornate interiors. The interiors were my favourite part, particularly the historic built-in stoves and hand-painted walls. The library inside the Palace is absolutely beautiful and there are impressive ceiling paintings throughout. Because the entire site is so remarkably preserved, it makes it one of the best museums in Stockholm to appreciate the nation's history.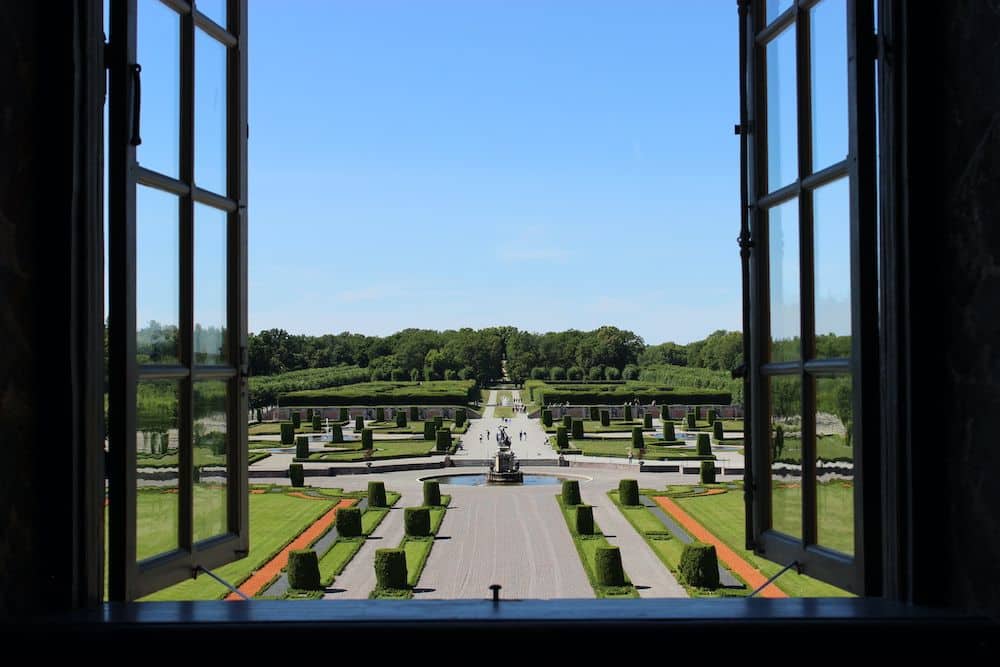 After visiting the Palace, the Slottsteater (theatre) is just outside. One of the most well-preserved examples of this type of 18th-century theater, it can only be entered on a guided tour. The vast gardens extend beyond and you might be lucky as I was to catch a changing of the guard right behind the Palace.
Walking through to the back of the garden and following marked gravel paths took us to the Chinese Pavilion, which is an oriental-inspired structure built as a place of leisure for the royal family. It's easy to see why they preferred to spend time there as the design is absolutely charming.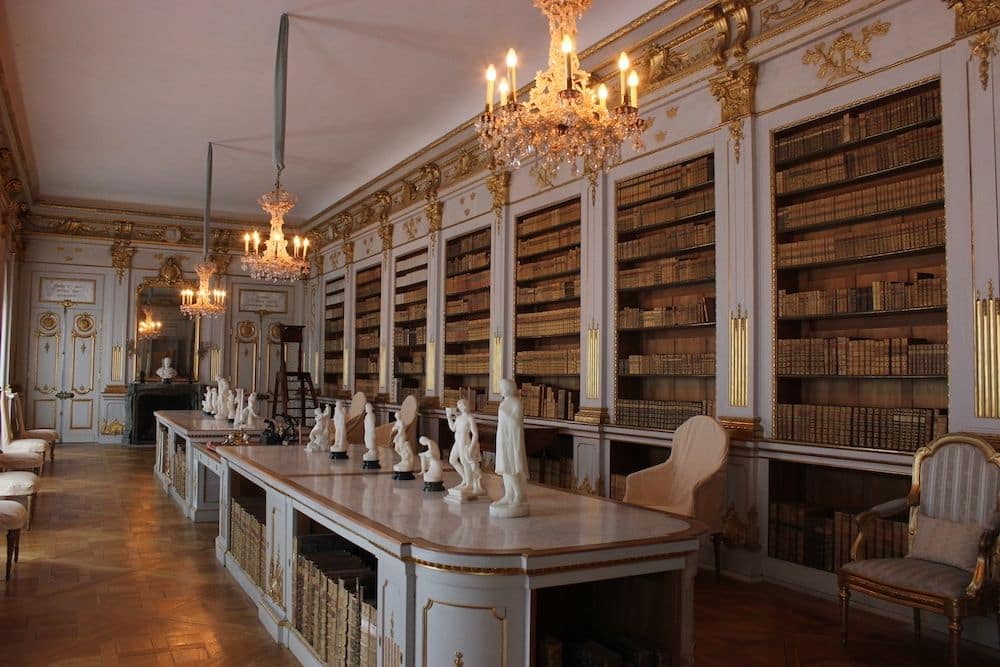 Take a look at some of the other World Heritage sites in Sweden.
Is Drottningholm worth visiting?
Definitely. It's so easy to reach from central Stockholm, yet it feels like you're visiting a palace in the countryside, as it would have done for the Royal Family at the time they lived there. The historical value and quality of conservation at Drottningholm makes it a very important site in Swedish heritage so well worth a visit while in Stockholm.
Book your accommodations in Stockholm.
What sorts of travelers would like Drottningholm?
Travelers with an interest in palaces and formal gardens will enjoy Drottningholm, as will anyone with an interest in the Swedish royal family or historical architecture such as Versailles.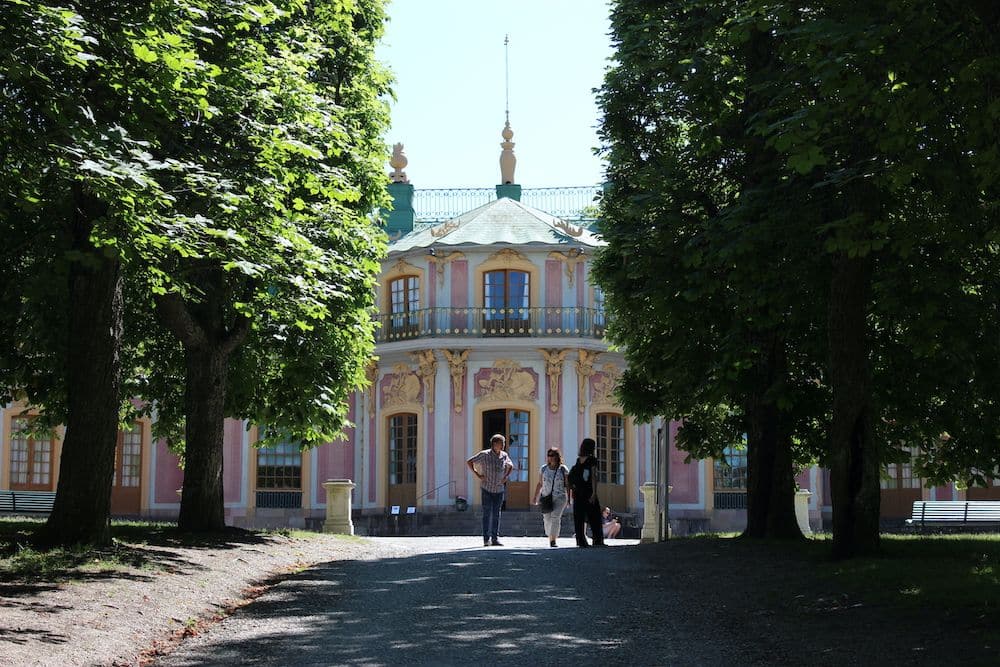 Tips for visiting Drottningholm
Be prepared for a bit of walking. The palace and theater are near the entrance, but it is a longer walk to the Chinese Pavilion.
The Chinese Pavilion and Slottsteater cost extra to enter, so be sure to buy a combination ticket if you want to visit these.
Tickets for performances at the Slottsteater (theater) are sold separately. Plan ahead to see a performance in this special historic theater!
If you are going to see other sights in Stockholm, it might be worth purchasing a GoCity Pass to save some money.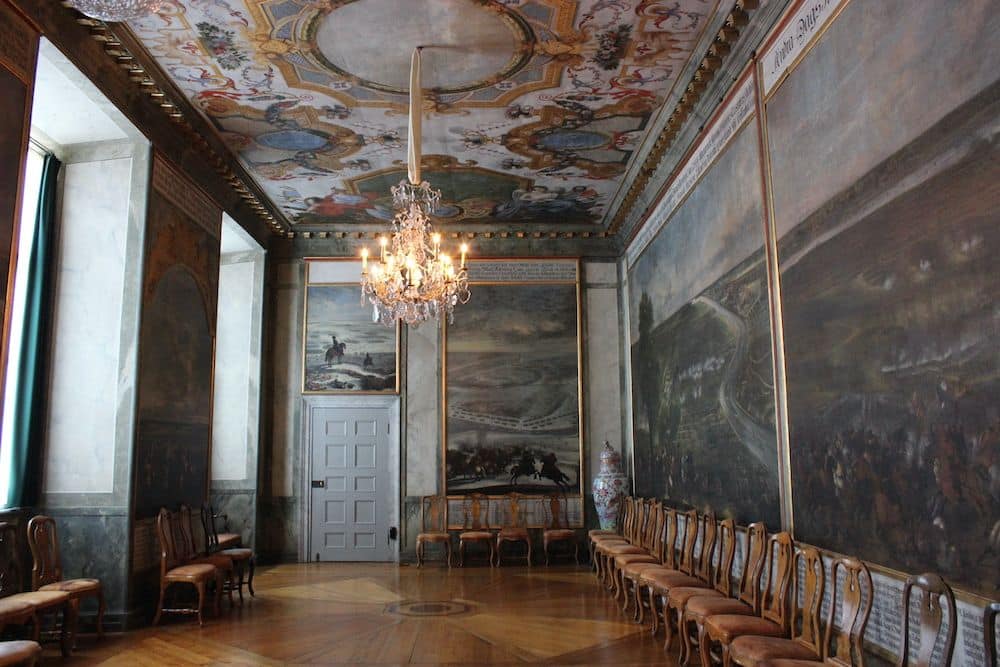 Where is Drottningholm?
The Royal Domain of Drottningholm is located on the island of Lovön, a suburb of Stockholm.
Consider traveling to or from Drottningholm via historic steamboats operated by Stromma. There are even lunch or dinner cruises to enjoy the scenery while making your way to the site via water.
It takes approximately 30 minutes to drive from Stockholm center to Drottningholm.There is parking on site and it costs 15 SEK/hour.
To reach Drottningholm by public transport in about 40 minutes, take the Stockholm Metro on the Green line (17 or 19) to Brommaplan. Outside the station is a large bus stop. From Platform A you can take a bus 5 stops to Drottningholm (302, 309, 311, 317, or 323).
For more information about the Royal Domain of Drottningholm, its opening hours and admission fees, see its official website.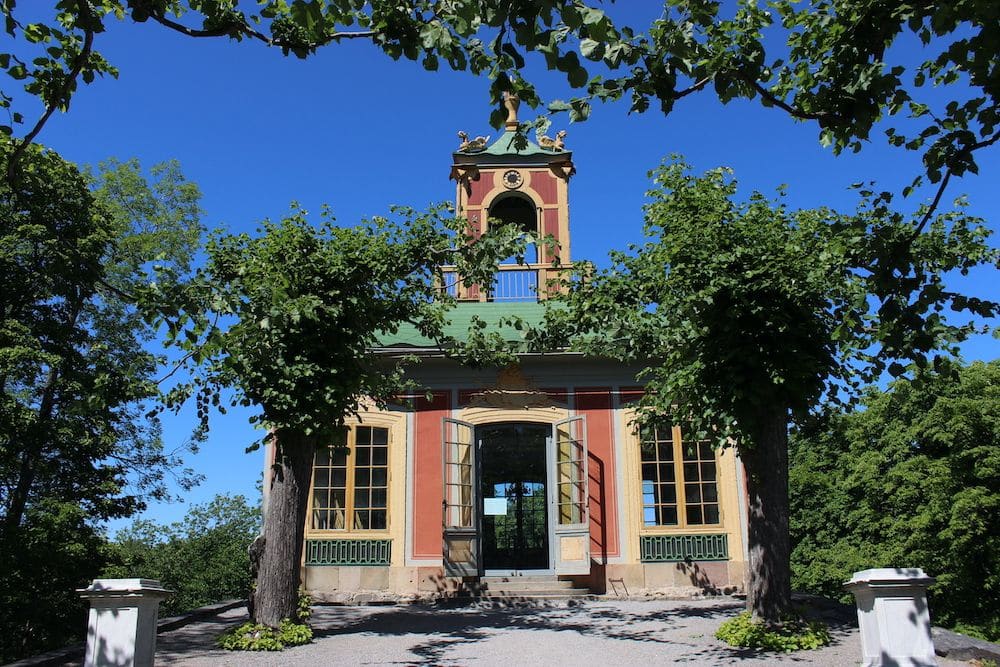 Text and photos provided by Hannah of Art Distance, a travel blog with a focus on art, gardens, and heritage. Hannah is an art historian and is based in London.
Have you been to Drottningholm? If so, do you have any additional information or advice about this UNESCO World Heritage site? Please add your comments below!