By Stillman Rogers
What is Gros Morne National Park?
A visit to Gros Morne National Park is a way to see the creation of North America. The land is the proof of Continental Drift with examples of deep earth materials thrust up from far under the sea. Here is the evidence where continents collided, building mountains and fjords, and where massive glaciers ground the earth to its present-day formations. It is a place of natural wonders and intriguing outdoor adventure.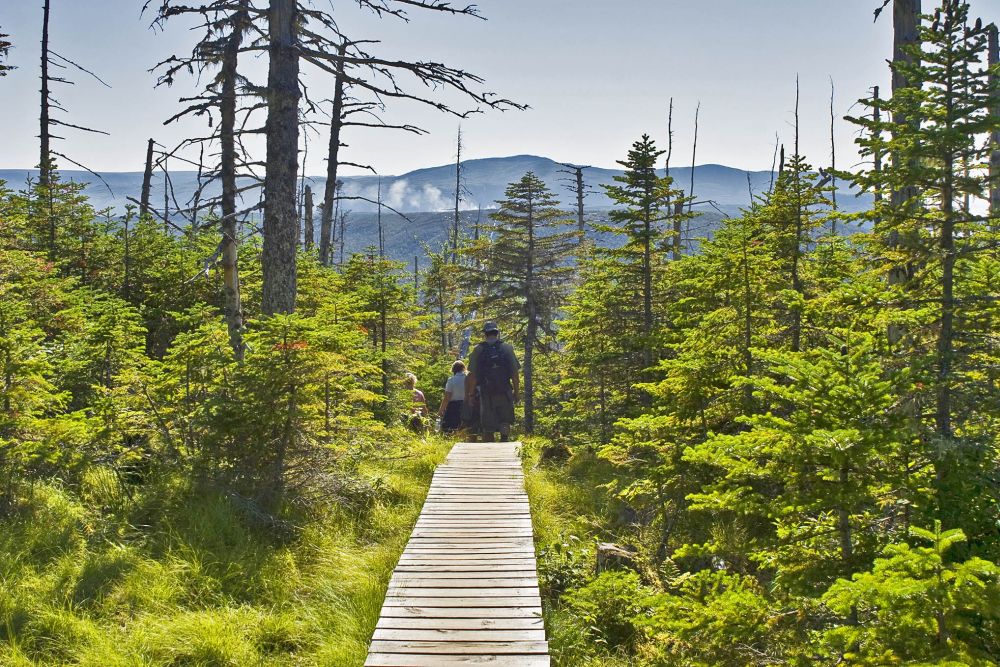 Why is Gros Morne a UNESCO World Heritage site?
UNESCO has found that the park provides "an internationally significant illustration of the process of continental drift" that adds to world knowledge of plate tectonics and geological evolution of ancient mountains. These attributes are enclosed in an untouched wilderness of "spectacular landlocked, freshwater fjords and glacier-scoured headlands in an ocean setting" along the coast of the Gulf of St. Lawrence between Newfoundland and Labrador.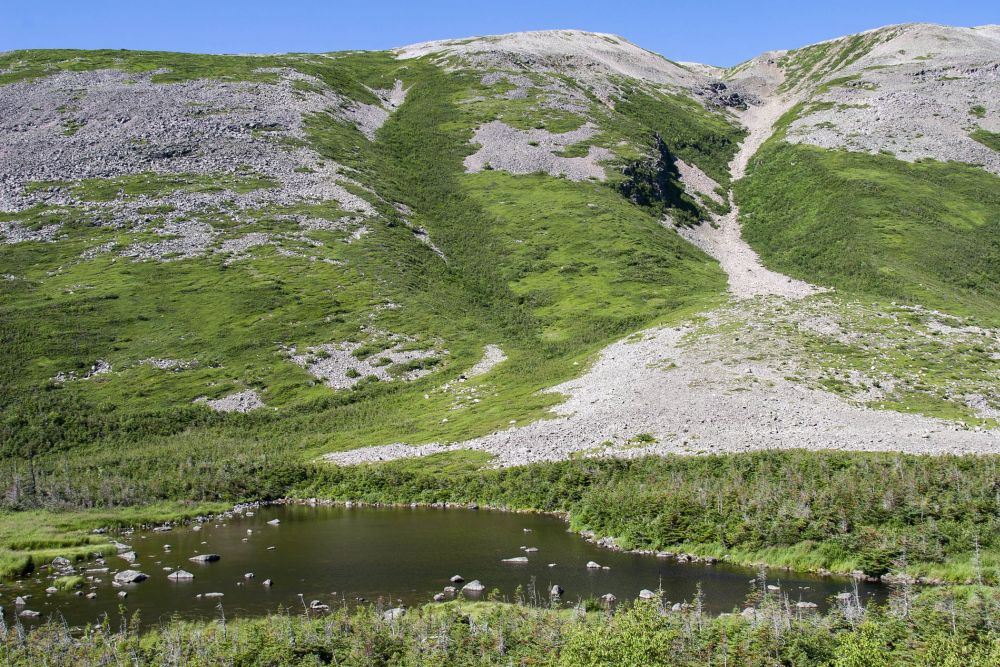 What can you expect on a visit to Gros Morne?
Gros Morne National Park is one of the last few true wilderness areas in the world where the effects of continental drift, glaciation and plate tectonics are visible on the land. There has been no settlement within the park area and human activity is tightly controlled. This is a place for people seeking to learn more about the creation of the earth, plate tectonics, and the development of plant life in a unique and protected environment.
Twenty trails in the park range from the 250-meter (820 ft) Mattie Mitchell Loop to the 14-kilometer (9 miles) Trout Pond Trail, and from easy walks to the difficult Gros Morne Mountain Trail (17km/11mi, 6-9 hours) that includes a climb up a steep gully on Gros Morne Mountain.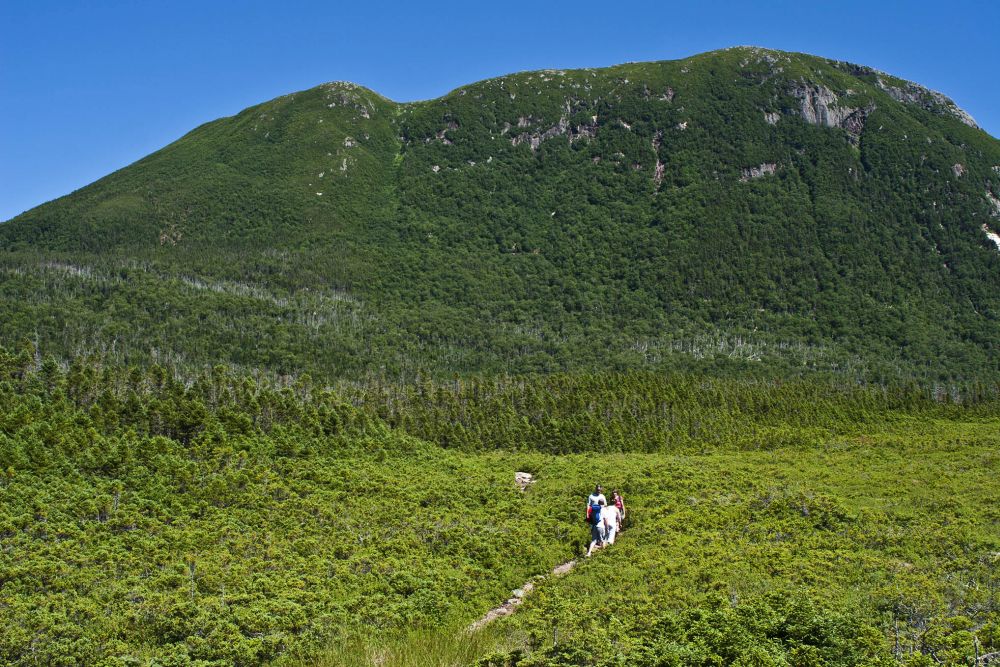 Is Gros Morne worth visiting?
Gros Morne National Park is a rare opportunity to experience nature and the creation of the earth in person. During spring and summer, gigantic icebergs float by in the waters between the peninsula and Labrador across the Gulf of St Lawrence. Hiking in the park or boating in Trout River Pond is a chance to see a landscape unchanged for millennia, and soil from the earth's core where plants are unable to grow. While traveling, stop and explore the coast, enjoy the small villages along Route 431 on the way to Trout River, and along Route 430 at Norris Point and Rocky Harbour.
What sorts of travelers would like Gros Morne National Park?
Nature is the draw in this place so anyone who in interested in aspects of nature like geology, botany, sea life and wildlife would enjoy visiting Gros Morne. The park is a spectacular landscape placed along a stunning rocky shoreline. It is fields of flowering plants, trails across a rugged landscape, and views of fjords: some leading to the sea and some landlocked at the foot of towering mountains. This is a trip through small villages tied to the sea and the great natural environment all about them.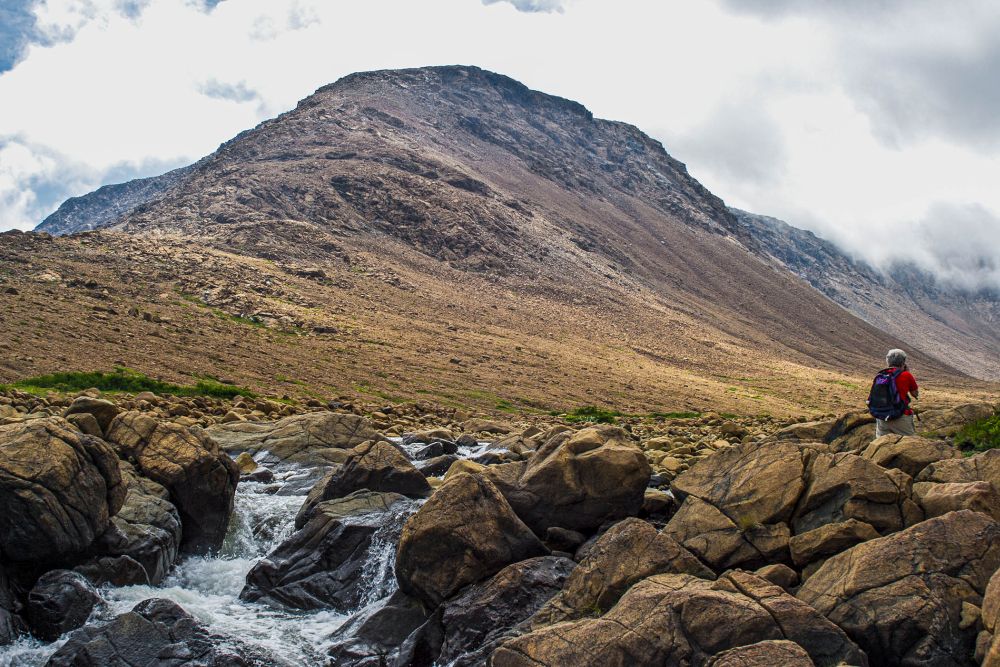 Tips for visiting Gros Morne
Gros Morne National Park covers an extensive area of wilderness including fresh and salt bodies of water and lowland and mountain trails.
Sturdy and comfortable clothing and sturdy footwear are needed for most activities. Bring supplies like rain clothes, sun lotion, water, etc.
Any extensive hiking should be done with a guide.
Boat trips are available on Trout River Pond, close to the town of Trout River.
Where is Gros Morne National Park?
Gros Morne is located on the Northwest Peninsula of Newfoundland, Canada. It lies along the western shore of the Gulf of St. Lawrence, from Trout River (Rte 431, the Viking Trail)) in the south to Parson's Cove (Rte 430, the Viking Trail) in the north. The nearest airport is Deer Lake (YDF), a 30-minute drive from the park.
For more information about Gros Morne National Park, its environs and the many things to do there, see its official website.
Text and photos provided by ©Stillman Rogers of Best Getaways, a travel blog devoted to outdoor and cultural experiences around the world.
Have you been to Gros Morne National Park? If so, do you have any additional information or advice about this UNESCO World Heritage site? Please add your comments below!