Hawaii Volcanoes National Park
By Constance
What is Hawaii Volcanoes National Park?
Located on the Big Island of Hawaii in the state of Hawaii, Hawaii Volcanoes National Park is famous for two of the most active volcanoes in the world, Mauna Loa and Kilauea. The park is full of volcanic activity of the past and present ranging from geothermal vents to lava tubes and ancient lava flows, some of which even have ancient Hawaiian petroglyphs.
Disclosure: This article contains affiliate links. Making a purchase through an affiliate link will mean a small commission for this website. This will not affect your price.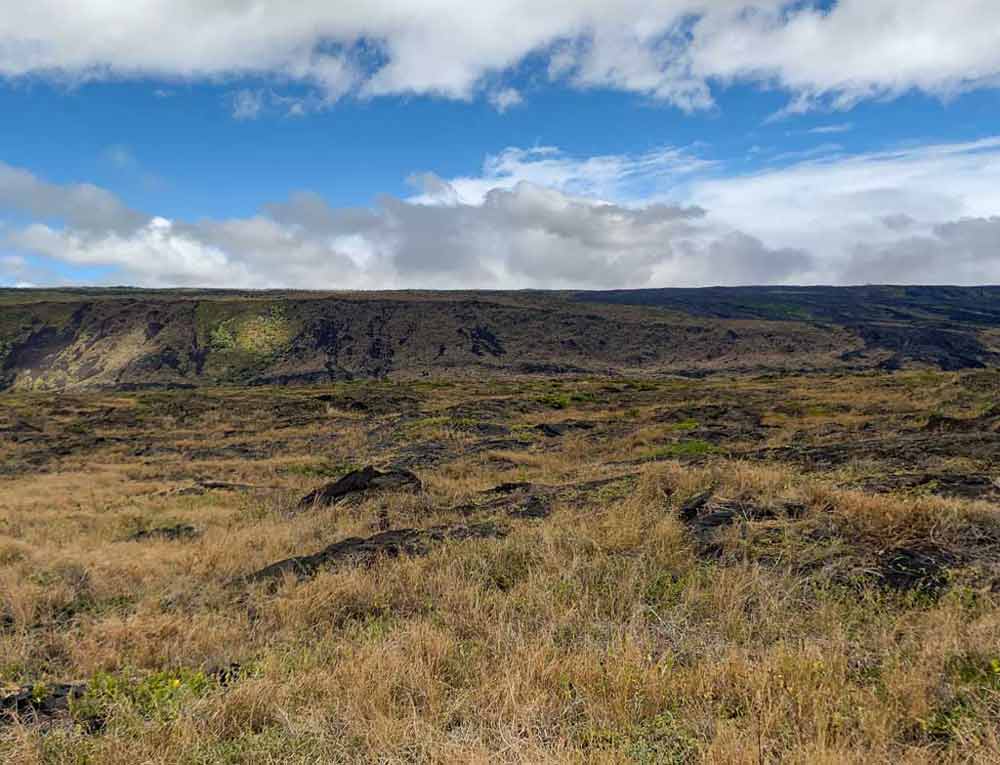 Why is Hawaii Volcanoes National Park a UNESCO World Heritage Site?
Hawaii Volcanoes National Park was designated as a UNESCO World Heritage site in 1987. With endemic flora and fauna, the park serves as a protected habitat especially for rare birds found only in Hawaii. The active volcanoes in the park, often with active eruptions and lava flows, make Hawaii Volcanoes National Park particularly unique with its constantly changing landscape. In fact, the park is a great example of shield-building volcanism and changes in the Hawaiian archipelago.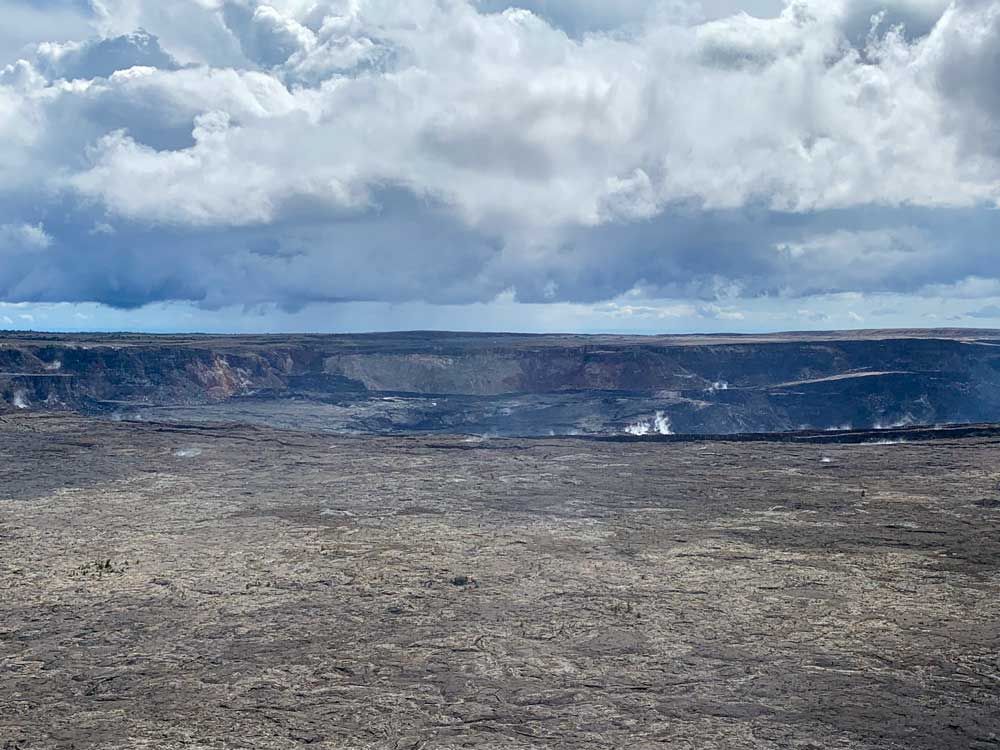 What can you expect on a visit to Hawaii Volcanoes National Park?
Hawaii Volcanoes National Park is definitely an outdoors lover's paradise with a variety of hiking trails, some of which take you through a rainforest and into the active volcanic crater of Pu'u Pua'i or even into the Thurston lava tube.
Also be sure to drive down Chain of Craters Road Scenic Drive towards the Pacific Ocean, where you'll pass by multiple craters and lava flows from 1969, 1971, and 1972. Sometimes at the end of the road, you can even see lava spilling out into the ocean!
Is Hawaii Volcanoes National Park worth visiting?
When the volcanoes have active lava flows, it is definitely worth visiting the park. However, like all things Mother Nature, seeing lava is never guaranteed. Still, there are few places in the world where you can hike into an active crater or hike into a lava tube.
Zoom out on the map below to find accommodations anywhere on the island:
What sorts of travelers would like Hawaii Volcanoes National Park?
The park offers things to do for a variety of traveler types. Avid hikers and outdoors people will love the park's hiking trails and geothermal activity. Casual road trippers will love taking the Chain of Craters Scenic Drive and history lovers will enjoy seeing the Pu'u Loa petroglyphs.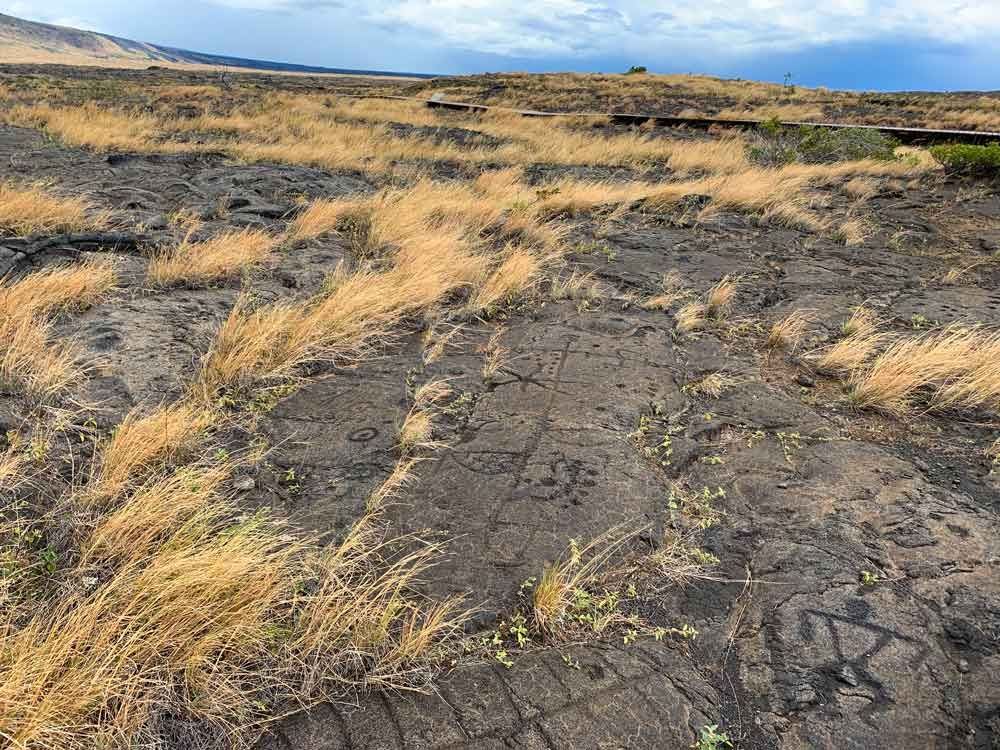 Tips for visiting Hawaii Volcanoes National Park
Be sure to check out Kilauea Overlook to catch a glimpse of the crater where there used to be active lava prior to the 2018 eruptions.
If you're hiking the Thurston lava tube, don't forget to bring a headlamp or flashlight. The lava tube is only lit up between 8am and 8pm, but additional lighting is highly recommended.
The park contains a lot of volcanic activity and as such sulfur gasses can be inhaled throughout the park. If you find yourself feeling dizzy or lightheaded, head away from the area and find yourself some fresh oxygen.
Don't forget to bring lots of water and sunscreen as well as a hat. Hiking in lava flow areas can get super hot.
Where is Hawaii Volcanoes National Park?
The park is located towards the southeastern part of the Big Island of Hawaii. It is approximately a two-hour drive from Kailua-Kona along HI-11, Hawaii Belt Road, and 40-minutes' drive from Hilo, also via HI-11.
The park is open daily 24 hours a day. Admission to the park is $30 per car for a 7-day pass. See the Hawaii Volcanoes National Park site for more information.
Text and photos provided by Constance of The Adventures of Panda Bear. Constance is a techie designer by day and a travel blogger by night. She founded this blog while living in the San Francisco Bay Area, to share her adventures in travel and food with the world.
Have you been to Hawaii Volcanoes National Park? If so, do you have any additional information or advice about this UNESCO World Heritage site? Please add your comments below!