By Samantha
What is Mount Etna?
Mount Etna is one of the most famous volcanoes in the world. Its frequent activity makes it an iconic site in Sicily and a popular tourist attraction for nature, history and sport enthusiasts.
Dominating the eastern coast of the island of Sicily, Mount Etna is the highest active volcano in Europe. Exceeding 3300 meters (10,800 feet), the fiery volcano is not only one of the world's most famous volcanoes but also cited as one of the world's oldest, estimated to be almost half a million years old.
While it continues to erupt frequently, the volcano is open to visitors and can be explored in a multitude of ways including summit hikes with experienced guides. As Sicily's number one tourist attraction, it is an obligatory stop for any visit to the island.
Disclosure: This article contains affiliate links. Making a purchase through an affiliate link will mean a small commission for this website. This will not affect your price.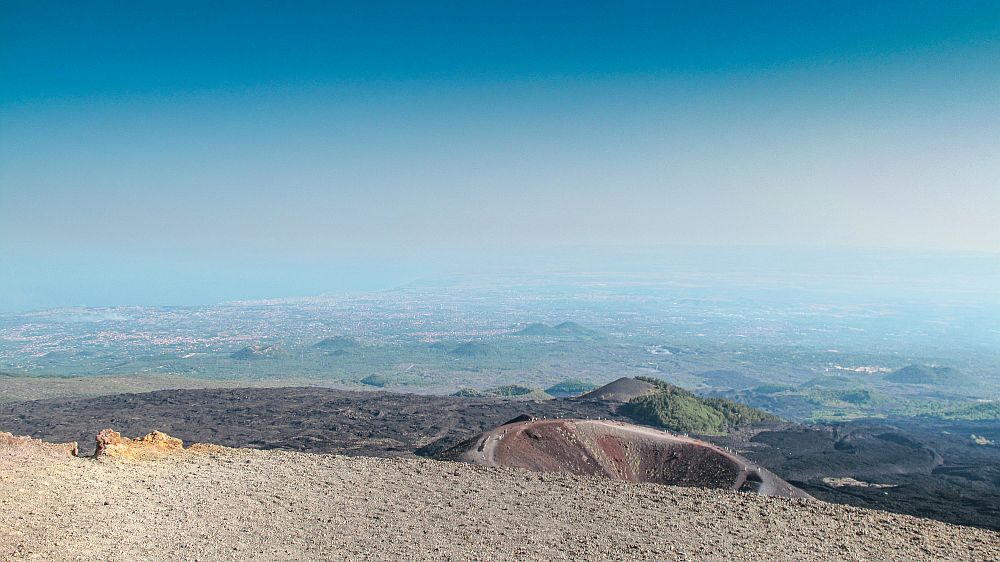 Why is Mount Etna a UNESCO World Heritage site?
According to UNESCO, Mount Etna eruptions have been well documented for over 2700 years, the longest recorded volcano in history. Its forever-changing landscape continues to influence the study of volcanology and geology, in addition to becoming a prime destination for research on ecosystems. As such, the volcano, along with its surrounding natural park, is now protected as an area of scientific, cultural and educational significance. It was granted UNESCO status in 2013.
What can you expect on a visit to Mount Etna?
Mount Etna and the surrounding natural park is a vast area of over 60,000 hectares (232 square miles). Its landscape varies from moonlike craters to slopes and valleys of ancient lava flows with diverse fauna and flora to sweeping vineyards and picturesque hillside towns. Its diverse landscapes allow for multiple options for the public to visit and experience the volcano.
Besides a number of hiking trails ranging in difficulty and length, there is also a visitor center, a cable car, restaurant and cafes as well. Those who do not wish to take the cable car or hike can simply walk around the smaller craters located close to the car park for an easy and short visit. If you plan on hiking, it is entirely possible to spend the entire day on Mount Etna.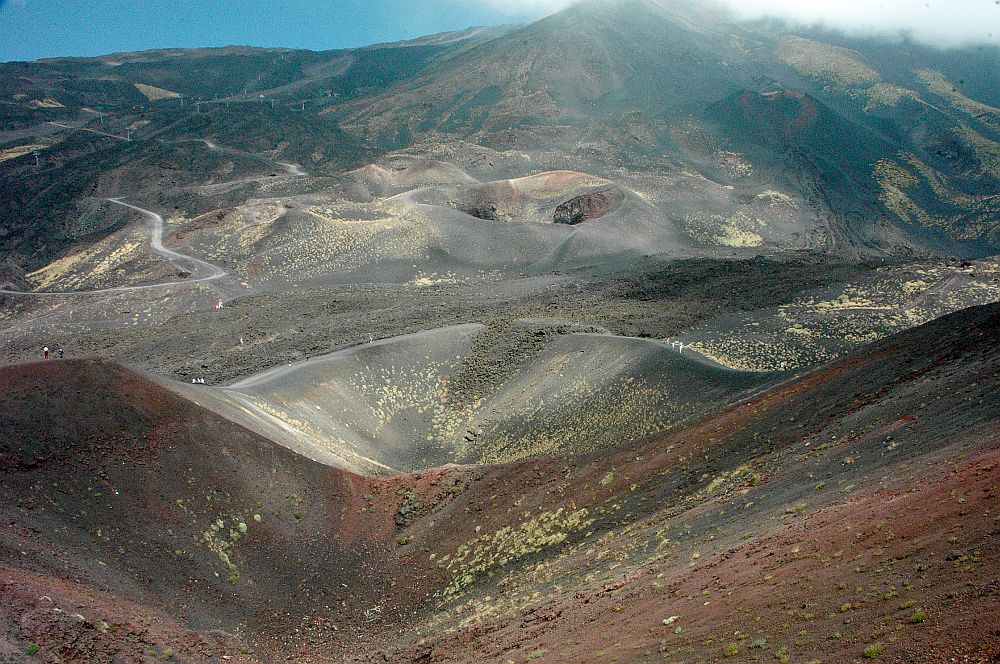 Is Mount Etna worth visiting?
Mount Etna is definitely worth visiting and making time to visit even if you do not wish to hike. The view from the Rifugio Sapienza, where the visitor center is located, makes the trip worth it.
One accommodation option is Rifugio Sapienza itself. Book it here.
What sort of travellers would like it?
This diversity of landscapes, the beautiful views, and the variety of options for walks or hikes make Mount Etna a site of interest for many people visiting Sicily, offering something for everyone.
If hiking is not your thing, simply visiting the most active volcano in Europe is a boasting point for many. Adventure and sport seekers will relish the myriad of activities that can be enjoyed on and around the base of the volcano and wine enthusiasts can also enjoy Etna, albeit on a slower pace on a self-guided or guided tour to one of the many wineries and vineyards on the slopes of the volcano.
Even trainspotters can tick off a bucket-list item with a ride on the Circumetnea train around the base of Mount Etna, an enjoyable ride through the beautiful landscapes formed over multiple millennia.
Tips for visiting Mount Etna
Suitable footwear is required for anyone looking to trek or hike on the volcano (even for the shorter walks around small craters). The terrain is loose with lava rocks that can be sharp and unforgiving to anyone wearing open-toed shoes or flip flops. Hiking boots or closed shoes such as trainers are recommended, although white shoes are not recommended as they will be covered in red and black dust.
Tours of Mount Etna are available but early reservation is a must during high season months.
Hikes to the summit require a licensed experienced guide and such hikes should not be attempted without one.
The weather on the volcano is often very different from the weather at its base, often more windy and chillier in temperature. Dress appropriately and expect snow if visiting in winter months.
During peak season (June-September) the queues for the cable car can be very long, so aim to get there early in the morning if you wish to ride up to the Mountain Hut.
Use the map below to book accommodations near Mount Etna or zoom out to see other options around Sicily.
Where is it?
Address: Piazzale Rifugio Sapienza, 95030 Nicolosi CT, Italy
By Car: Rifugio Sapienza is an hour's drive from Catania and Taormina. Visiting by car is the easiest and most convenient way of visiting Mount Etna. There is a car park where you can leave your car. It is free to park although you can often find a man who will ask you to pay a few euros (normally 5 euro) for "unofficial car security".

By Bus: A bus departs from Catania's Central Station (Piazza Giovanni XXIII) at 8:15 am daily, arriving at the Rifugio Sapienza at around 10:15 am. Tickets cost €6,60 for a return ticket which can be purchased from the driver. The return bus leaves the Rifugio at 4.30 pm and arrives back in Catania 2 hours later. This allows you plenty of time to explore Etna and its surrounding craters and natural park. Always arrive earlier than the bus departure time, especially in the summer months when space on the bus is not guaranteed in case of overcrowding.
For more information about Mount Etna, its opening hours and admission fees, see its official website.
Text and photos provided by Samantha of The Gallivanting Gallos travel blog that is primarily focused on worldwide destinations with helpful guides to visiting cultural sights and transport options for everyday adventurers and family travelers.
Have you been to Mount Etna? If so, do you have any additional information or advice about this UNESCO World Heritage site? Please add your comments below!