By Samantha
What is Villa Romana del Casale?
Villa Romana del Casale is an ancient Roman villa located near Piazza Armerina in Sicily, Italy. Dating back to the 4th century AD, Villa Romana del Casale is renowned for its exceptionally well-preserved Roman mosaics. The villa served as a luxurious rural retreat for a wealthy Roman family and covers an area of about 3,500 square meters (37,700 sq. ft).
Disclosure: This article contains affiliate links. Making a purchase through an affiliate link will mean a small commission for this website. This will not affect your price.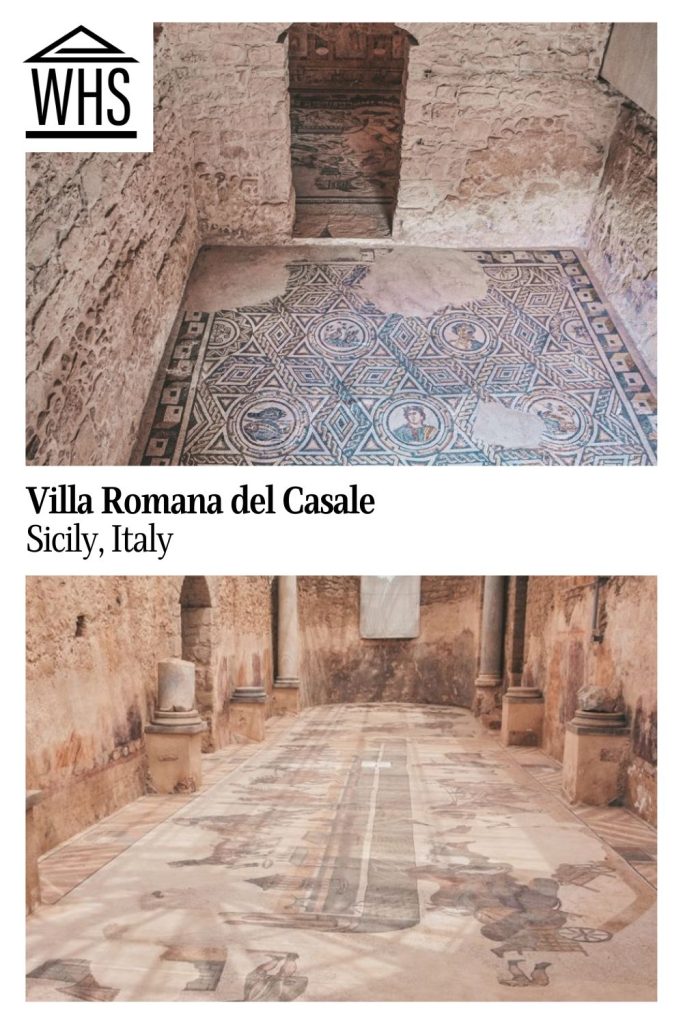 Why is Villa Romana del Casale a UNESCO World Heritage site?
Villa Romana del Casale is designated as a UNESCO World Heritage site because it's an excellent example of a luxurious Roman villa, and because of the quality of its mosaics. The mosaics at the villa are considered among the finest examples of Roman mosaic art in the world and are highly regarded for their exceptional quality, intricate designs, and vivid depictions of mythology, hunting scenes, and social customs. The site offers invaluable knowledge about Roman history, art, and society, making it a remarkable cultural heritage that merits its UNESCO recognition and preservation.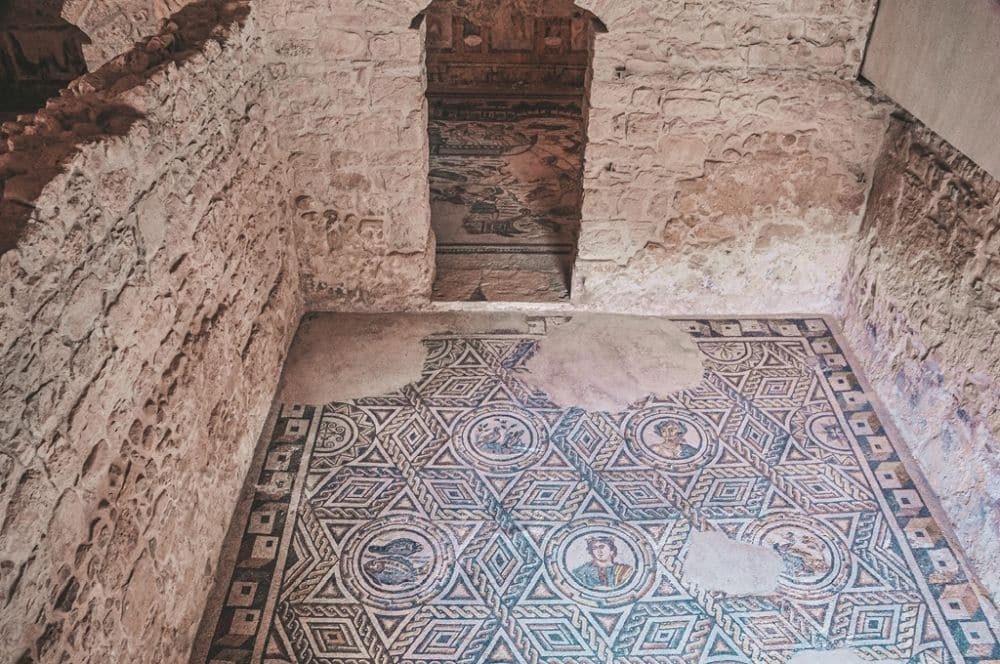 What can you expect when you visit the villa?
Villa Romana del Casale is perhaps one of the best Roman sites in Sicily. Its extensive and incredibly well-preserved mosaics are displayed in their original form in the numerous rooms that were once part of this incredible noble countryside villa. Much of the building is now roofed over to protect the mosaics.
The intricate designs and vibrant colors depict mythology and scenes of social and daily Roman life. As you walk around the numerous rooms, you get a real sense of the grandeur of the villa, and a glimpse into what life would have been like for the wealthy Roman elite that once lived there. In addition, you'll gain a new appreciation for the craftsmanship exhibited in the mosaics and the skill and artistic techniques employed during that era.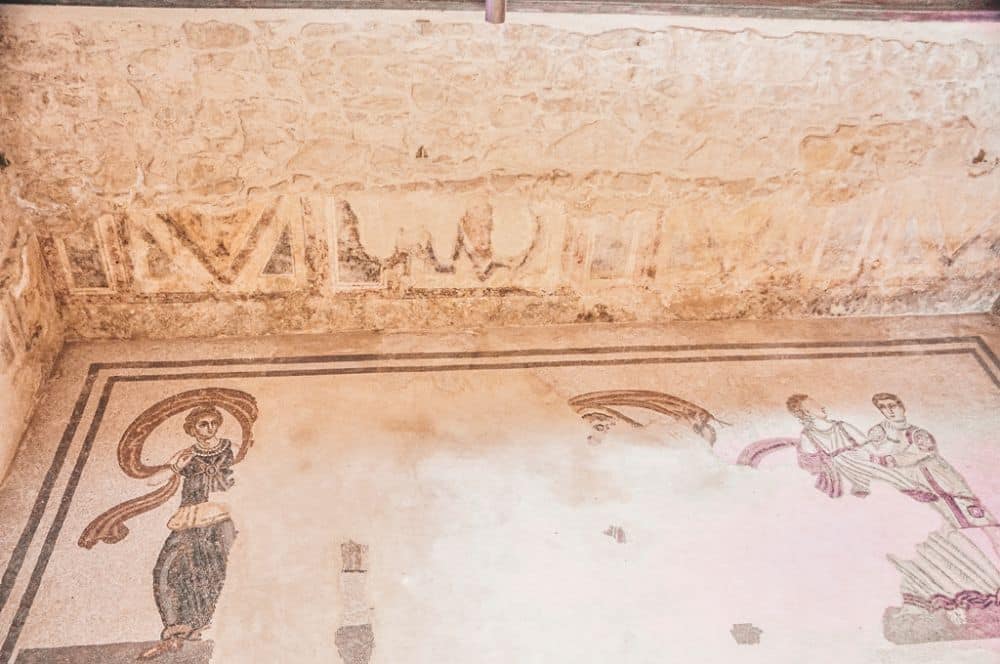 Is Villa Romana del Casale worth visiting?
The villa site is worth visiting if you are at all interested in mosaic artwork. Its exceptionally well-preserved mosaics are a sight to behold. The sheer beauty and quality of the mosaics, coupled with the immersive setting of the villa complex, makes a visit to Villa Romana del Casale truly memorable. It is an opportunity to step back in time and appreciate the marvels of the Roman Empire.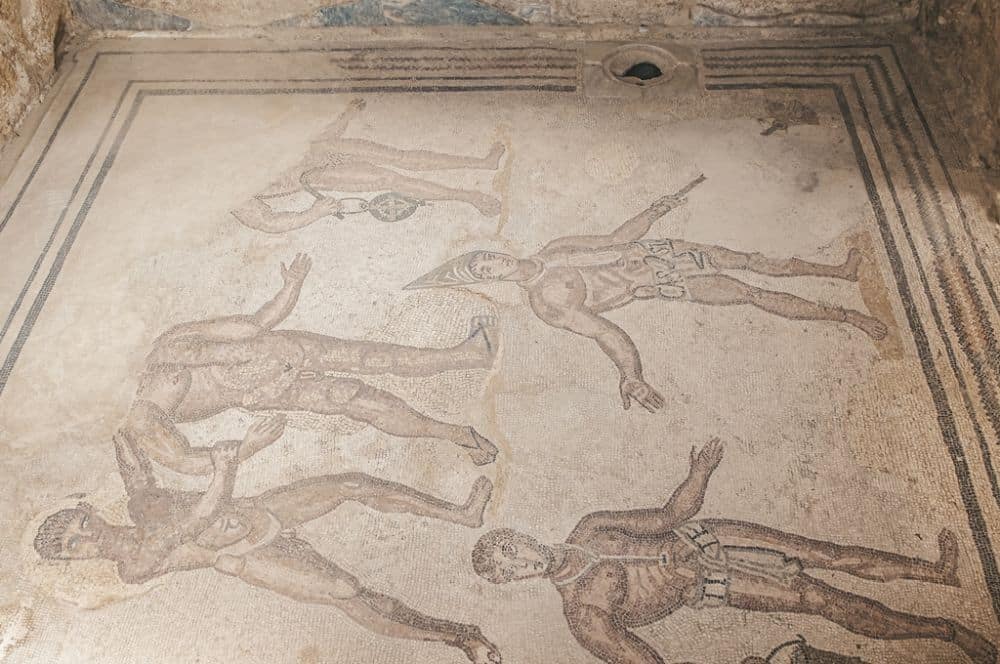 What sort of travellers would like Villa Romana del Casale?
The site's significance in terms of historical and artistic value cannot be overstated. It provides a captivating experience for history enthusiasts, art lovers, and anyone interested in exploring ancient Roman culture.
Book your accommodations near the villa in Piazza Armerina.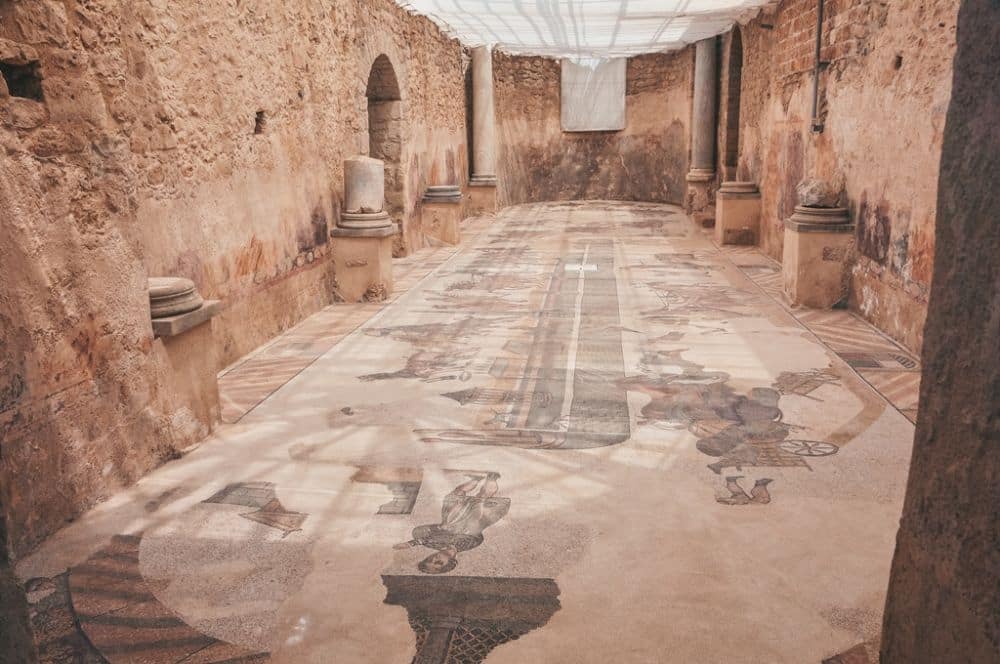 Tips for visiting the villa
Plan sufficient time for your visit. Allocate at least 2-3 hours to fully explore the extensive site and appreciate the remarkable mosaics without feeling rushed.
Begin your visit at the Central Peristyle, the heart of the villa complex. This area showcases some of the most intricate and well-preserved mosaics, including the famous "Bikini Girls" mosaic.
Follow the recommended route. The site is well-marked with a recommended route to ensure you don't miss any important areas or mosaics. Follow the signage and information boards to make the most of your visit.
If you want a deeper understanding of the site and its historical context, consider joining a guided tour. Knowledgeable guides can provide fascinating information and stories that bring the mosaics and the villa to life.
Sicily has six other World Heritage sites. See the whole list here.
Where is Villa Romana del Casale?
Its address is Contrada Casale, 94015 Piazza Armerina (EN), Sicily, Italy.
Piazza Armerina is a town in central Sicily about an hour and a half's drive from the city of Catania or two hours from Palermo.
By Car: Driving to the villa is the most convenient way to visit. From Piazza Armerina you can follow the sign posts to the villa, which is located just a short distance from the town. There is free parking on site.
Compare car rental prices here.
By Public Transport:.While there is a bus to the villa ruins, I personally wouldn't recommend taking it, especially if you're travelling with elderly or children. If you do not drive, I highly recommend choosing a tour that includes transportation instead, otherwise you could waste a considerable amount of your day waiting for public transport. You could also consider taking a taxi from Piazza Armerina if you are staying locally.
For official information about Villa Romana del Casale, including opening hours, ticket prices, and any updates, it is best to refer to the official website of the site. The site is in Italian, so use Google Translate, or download their English-language informational booklet.
Text and photos provided by Samantha of The Gallivanting Gallos travel blog that is primarily focused on worldwide destinations with helpful guides to visiting cultural sights and transport options for everyday adventurers and family travelers.
Have you been to Villa Romana del Casale? If so, do you have any additional information or advice about this UNESCO World Heritage site? Please add your comments below!