By Samantha
What is Villa Adriana?
Villa Adriana, located in Tivoli, Italy, is a vast archaeological complex that served as a lavish retreat for Roman Emperor Hadrian during the 2nd century AD. Spread across approximately 120 hectares (296 acres), it encompasses palaces, temples, gardens, libraries, thermal baths, and theaters, showcasing the grandeur, opulence and architectural brilliance of the Roman Empire.
Disclosure: This article contains affiliate links. Making a purchase through an affiliate link will mean a small commission for this website. This will not affect your price.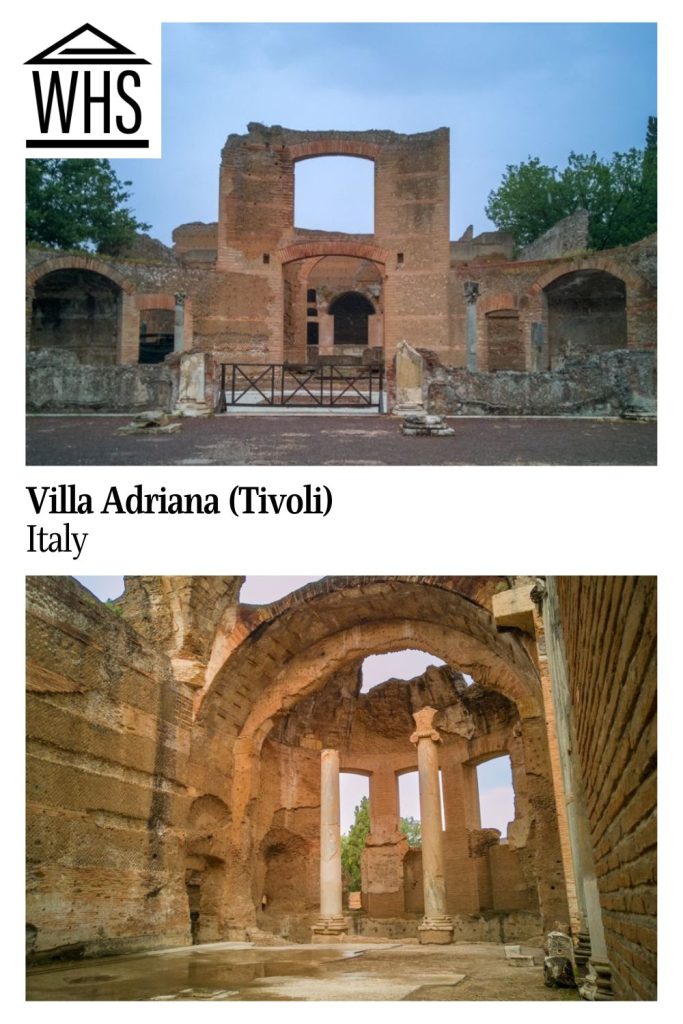 Designed in various architectural styles, including Greek, Egyptian, and Roman, the villa provides a fascinating glimpse into the opulent lifestyle of the Roman elite and offers valuable insights into ancient Roman architecture and culture.
Why is Villa Adriana a UNESCO World Heritage site?
Villa Adriana is a UNESCO World Heritage site due to its exceptional value as a Roman architectural masterpiece. The complex represents a remarkable example of Roman architecture, urban planning, and artistic expression from the 2nd century AD.
In addition, its rediscovery in 1461 sparked renewed interest in classical architecture. This significantly influenced the architects of the Renaissance and Baroque periods that followed, as well as many later architects.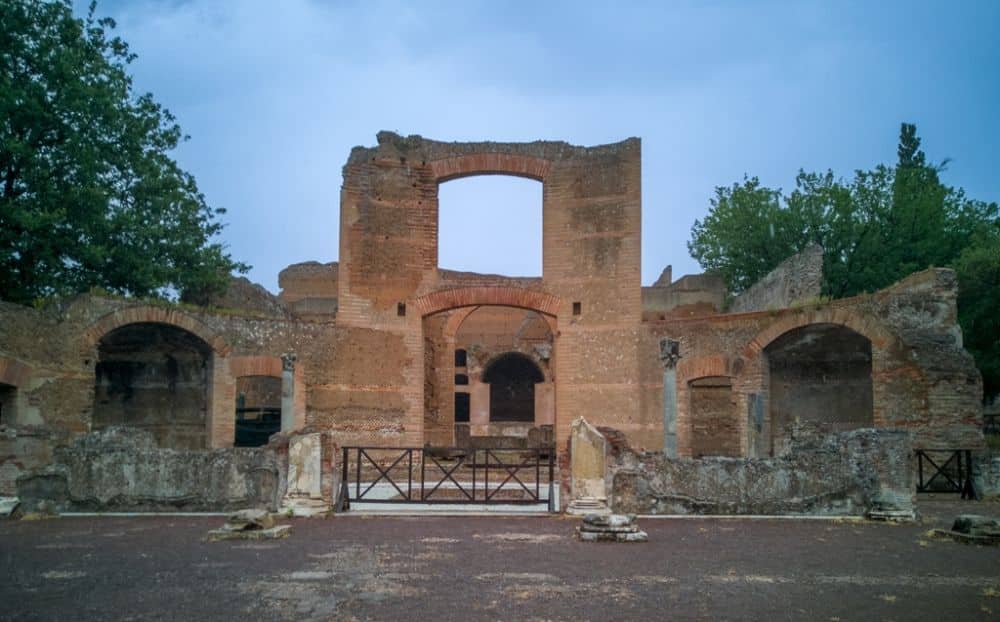 What can you expect when you visit Villa Adriana?
A visit to Villa Adriana is an opportunity to time travel back to the 2nd century AD at the peak of the glory days of the Roman Empire. The complex is quite vast and it is only when you arrive and walk around the ruins that you can appreciate the grandeur of this luxurious country villa. As you wander the site, you can clearly identify the various rooms, gardens, temples, baths and theaters that demonstrated the opulent lifestyle of the Emperor.
The villa's diverse architectural styles and meticulous design provide a rare glimpse into ancient Roman art, culture and engineering unlike any other Roman ruin site in Italy. A visit to the villa left me with a deep appreciation for the rich history and cultural heritage that has been so carefully preserved and displayed within the site.
Is Villa Adriana worth visiting?
Villa Adriana is definitely worth visiting for anyone who has time or a few extra days to take a day trip out of Rome. Whether you're interested in history or architecture or you want to simply appreciate the beautiful surroundings and ruins, a visit to the villa is highly recommended. It really is a surreal experience to step back in time and explore the remnants of an extraordinary ancient home that continues to captivate visitors from all around the world.
Book your accommodations in Rome here.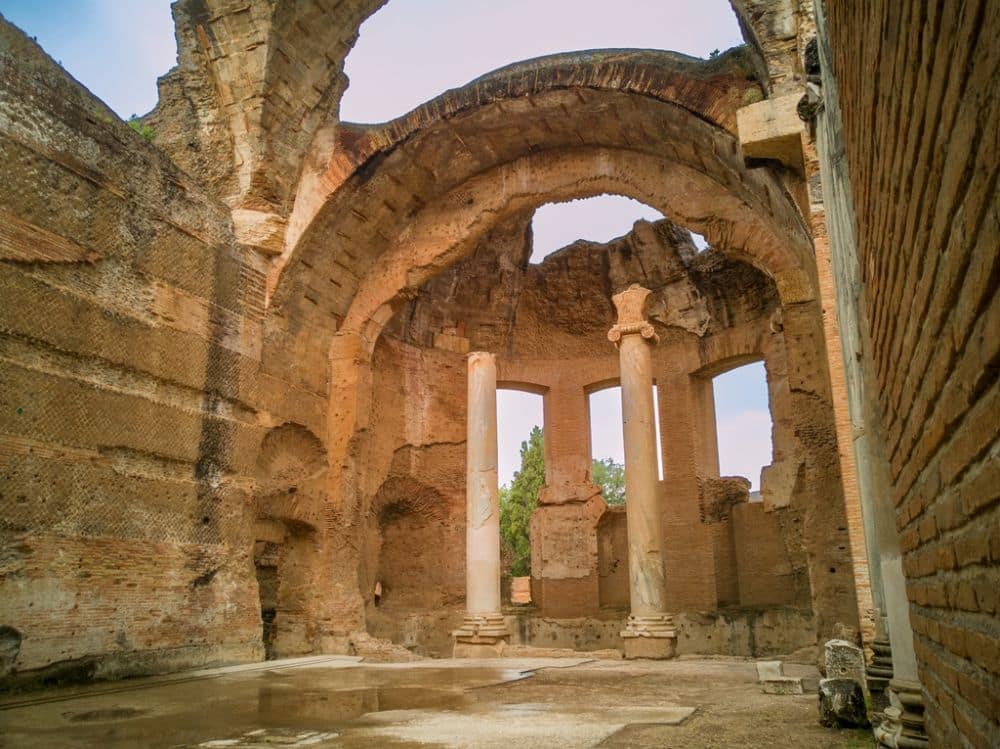 What sort of travellers would like Villa Adriana?
Villa Adriana appeals to a wide range of travelers. History enthusiasts will appreciate the opportunity to explore the remnants of an ancient Roman retreat and gain insights into the life of Emperor Hadrian. The diverse styles and intricate details showcased throughout the complex will fascinate architecture lovers. Art and culture enthusiasts will find inspiration in the artistic expressions and design choices found within the villa. Additionally, nature lovers can enjoy strolling through the beautiful gardens and taking in the surrounding landscape. Overall, anyone with an interest in history, architecture, art, or simply seeking a unique cultural experience will thoroughly enjoy visiting Villa Adriana.
Tips for visiting Villa Adriana
The villa's grounds cover a large area, so prepare for plenty of walking. Opt for comfortable footwear to ensure a pleasant and enjoyable experience.
Upon arrival, obtain a map or audio guide to help navigate the complex and provide additional insights about the different structures and areas within Villa Adriana. This will enhance your understanding and appreciation of the site.
Visit early or late in the day. Villa Adriana can get crowded, especially during peak tourist seasons. To avoid the crowds and fully immerse yourself in the ambiance of the site, consider visiting early in the morning or later in the day when it tends to be quieter. At the same time, allocate ample time for your visit to Villa Adriana as the complex is vast and there is much to explore. I recommend a minimum of half a day to fully appreciate the site.
Choose from lots of hotels near Villa Adriana.
There are limited food and drink options within the site, so I would advise you to carry a bottle of water and some snacks to keep you hydrated and energized during your visit.
This site can easily be combined with the nearby Villa d'Este which is located 1.5 miles (2.5 km) away. It is convenient to visit both sites on the same day, immersing yourself in the rich history and beauty of both Villa Adriana and Villa d'Este.
Here you'll see plenty of tours to choose from that combine these two UNESCO sites.
Besides Villa d'Este, other UNESCO sites in the area are the Vatican and the Historic Center of Rome.
Where is Villa Adriana?
Its address is Largo Marguerite Yourcenar, 1, 00010 Tivoli (RM), Italy.
By car: Villa Adriana has parking available on site. The parking area is located near the entrance to the complex. If you have a rental car, it is an easy 45-minute drive from Rome.
Compare rental car prices in Rome here.
By public transport:.From Rome, you can take the metro line B to Ponte Mammolo station and then take the Cotral bus line to Tivoli. The bus ride takes approximately 45 to 60 minutes. A round-trip ticket is approximately 5 euros per person and you can buy it at the tobacco shop inside the station. Buses depart from the rooftop bus station approximately every 15-20 minutes.

For official information about Villa Adriana, including opening hours and any updates, it is best to refer this website. There you'll find detailed information about visiting hours, ticket prices, guided tours, accessibility, and any temporary closures or special events. Check the website or contact the site directly for the most accurate and up-to-date information before planning your visit to Villa Adriana.
Text and photos provided by Samantha of The Gallivanting Gallos travel blog that is primarily focused on worldwide destinations with helpful guides to visiting cultural sights and transport options for everyday adventurers and family travelers.
Have you been to Villa Adriana? If so, do you have any additional information or advice about this UNESCO World Heritage site? Please add your comments below!