By Heather Cox
What is Vatican City?
Vatican city is an independent city-state ruled by the Pope, who is also considered to rule the Holy See, which is the worldwide government of the Catholic Church. While geographically Vatican City is technically in Rome, Italy, it operates completely independently of Rome or Italy.
Disclosure: This article contains affiliate links. Making a purchase through an affiliate link will mean a small commission for this website. This will not affect your price.
Vatican City is the smallest country in the entire world. It has a two-mile-long border separating it from Rome, Italy. It takes up about 100 acres and is fully governed as a monarchy led by the Pope.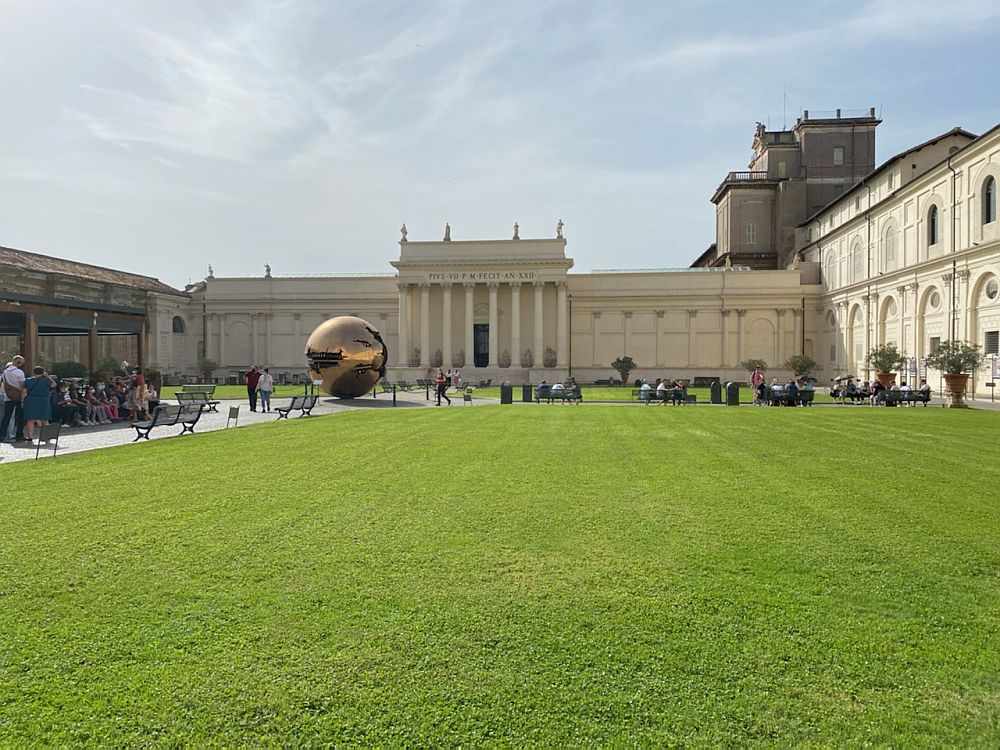 Why is Vatican City a UNESCO World Heritage site?
This small city is central to the history of Christianity and is home to some of the world's most historic artistic and architecture masterpieces. The exceptional architecture includes Saint Peter's Basilica as its magnificent centerpiece: the largest religious building in the world, according to the UNESCO listing. "It is both an ideal and an exemplary creation of the Renaissance and of Baroque art."
Beyond the beauty of its architecture, the Vatican holds a vast collection of art, including masterpieces like the Sistine Chapel as well as works ranging from pre-Christian sculpture to the 20th century. The magnificent rooms themselves are works of art.
The Vatican is also a place of pilgrimage, since it contains the tomb of St Peter and is the home of the Pope. "One of the most sacred places in Christendom, Vatican City stands as a testimony to a history of about two millennia and to a formidable spiritual venture," according to UNESCO.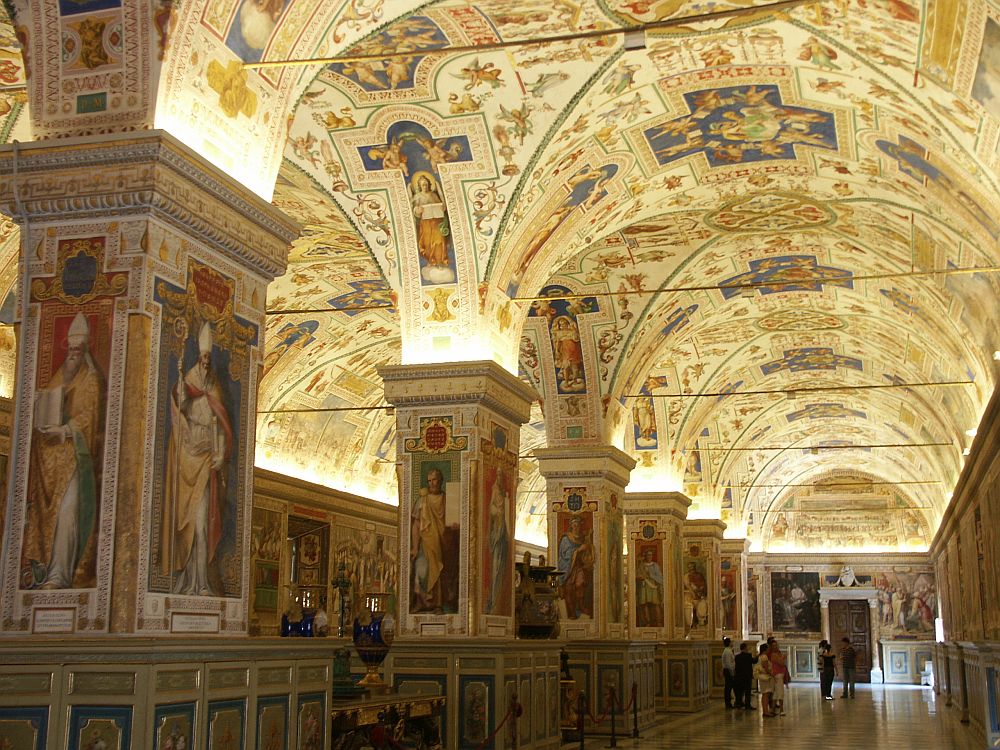 What can you expect on a visit to the Vatican?
Because of the amount of history and the importance of it being the headquarters of the Roman Catholic church, Vatican City is a very popular place to visit as it is considered the most sacred place for Christianity.
It is made up of the Vatican Museum, St. Peter's Basilica, The Sistine Chapel, Saint Peter's Square with its colonnades, and the Vatican Gardens.
Visiting Vatican City can be extremely overwhelming but in the best way possible. There's so much to do and see it's humanly impossible to see it all, especially during one visit. You could spend days and days just in Vatican City so be sure to prioritize what's important to you to see and do some research in advance.
It's very common to visit and see many of the highlights within the Vatican Museum, The Sistine Chapel and St. Peter's Basilica while enjoying Saint Peter's Square before or after your visit.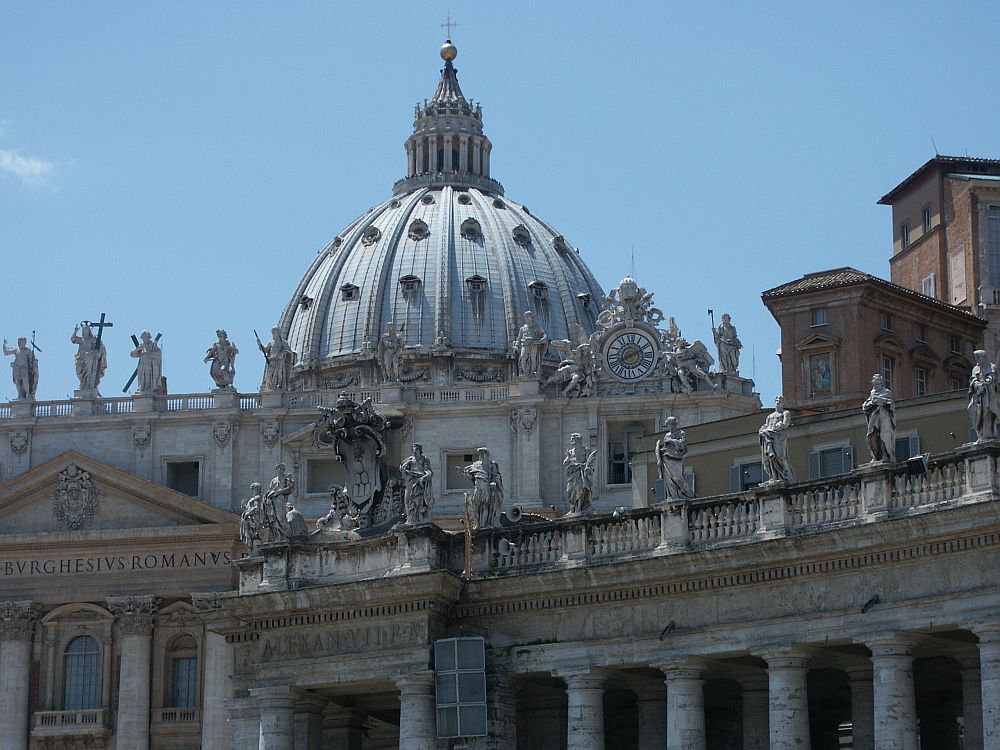 Is Vatican City worth visiting?
It's definitely worth visiting to marvel at the historic works of art in person. Even if you're not Catholic or even religious, it's still worth taking the time while you're in Rome. If you love history, art and culture it's a definite must-see.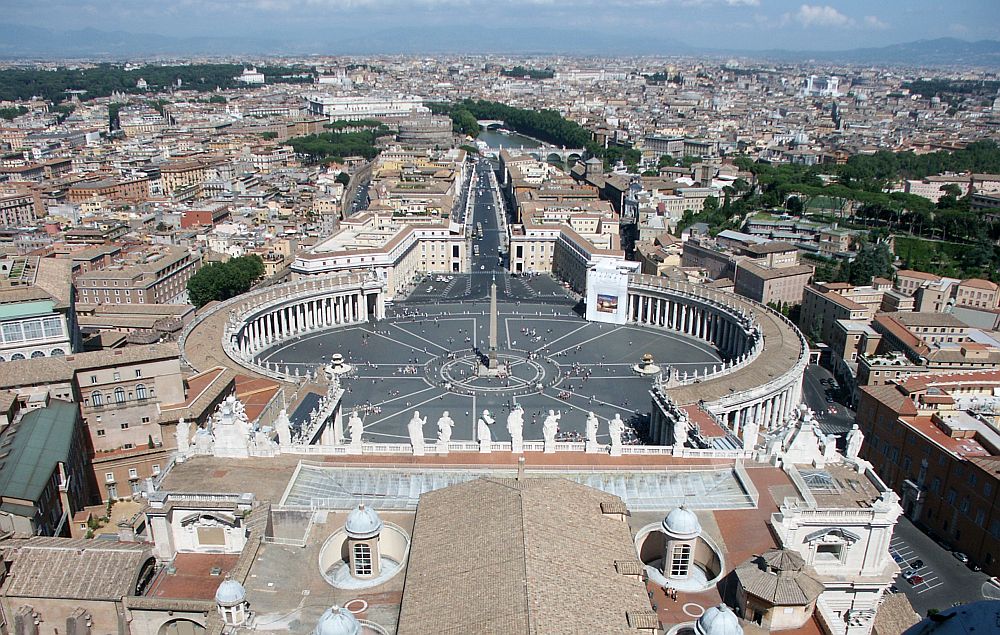 Tips for visiting the Vatican
Since Vatican City sees a lot of tourists and pilgrims, be sure to plan ahead! If you want to participate in a tour with a guide, pre-book it to ensure you're able to visit. Even if you want to visit the Vatican on your own, book a ticket ahead of time to avoid waiting in a long, hot line.
Use the map below to find accommodations in Rome near Vatican City:
Vatican City is huge, so wear comfortable shoes and if visiting in summer also be sure to have a sweater or shawl to cover your arms/shoulders if you're planning to visit the basilica. Additionally, women may not wear shorts or skirts/dresses that don't cover the knees, so be sure to plan your wardrobe accordingly for your visit.
Where is Vatican City?
Vatican City is a city-state surrounded by Rome, Italy. Its proper address is: Città del Vaticano 00120 Vatican City. But the Romans recognize this area around Vatican city as the Prati neighborhood.
You can get to Vatican City via metro from anywhere in Rome, but walking is also a great option. Depending on where you're staying, walking is great as we walked by the Castel Sant' Angelo (a Roman-era mausoleum, now a museum) enroute. Rome in general is a very walkable city. I wouldn't recommend driving, but if you're in a rush a taxi or Uber would suffice.
For more information about Vatican City, its opening hours and admission fees, see its official website.
Text and photos provided by Heather Cox of WanderLust in Real Life.
Have you been to Vatican City? If so, do you have any additional information or advice about this UNESCO World Heritage site? Please add your comments below!