Archaeological Site of Olympia
By Maggie McKneely
What is the Archaeological Site of Olympia?
Located on Greece's Peloponnese peninsula, the site at Olympia has been occupied for thousands of years. In the 10th century BC, it became a center for worship of Zeus. One of the wonders of the ancient world, a gold and ivory statue to the king of the gods, once stood here. The site is home to one of the highest concentrations of Greek temples and art in the world.
Disclosure: This article contains affiliate links. Making a purchase through an affiliate link will mean a small commission for this website. This will not affect your price.
But Olympia is most famous for being the birthplace of the Olympic games. The first games were celebrated here in 776 BC. Visitors today can still see the original stadium used for races as well as other buildings erected for the games.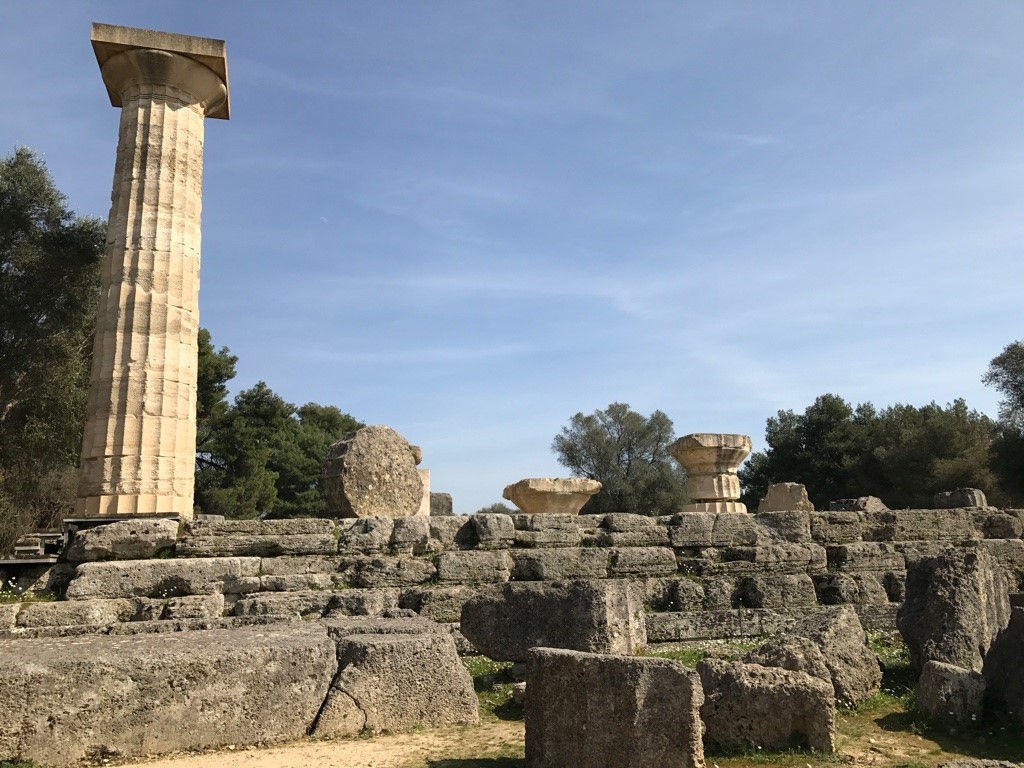 Why is Olympia a UNESCO World Heritage site?
Olympia is an important site for several reasons. First, according to UNESCO, because "the sanctuary of the Altis contained one of the highest concentrations of masterpieces of the ancient Mediterranean world," including the statue of Zeus. Second, Olympia gives historians great insight into ancient civilization on the Peloponnese because of how many artifacts and ruins remain. And third, Olympia's ties to the Olympic games, still celebrated today, secure its place in world history.
What can you expect on a visit to Olympia?
Olympia is a sprawling site. Most of what remains is in ruins. There are no completely intact buildings and most of the art has been lost. However, there are a lot of ruins and it can take several hours to fully explore the area.
There are also three excellent museums on site that contain many famous statues and artifacts found during archeological excavations:
Archaeological Museum of Olympia
Museum of the History of the Olympic Games of Antiquity
Museum of the History of the Excavations in Olympia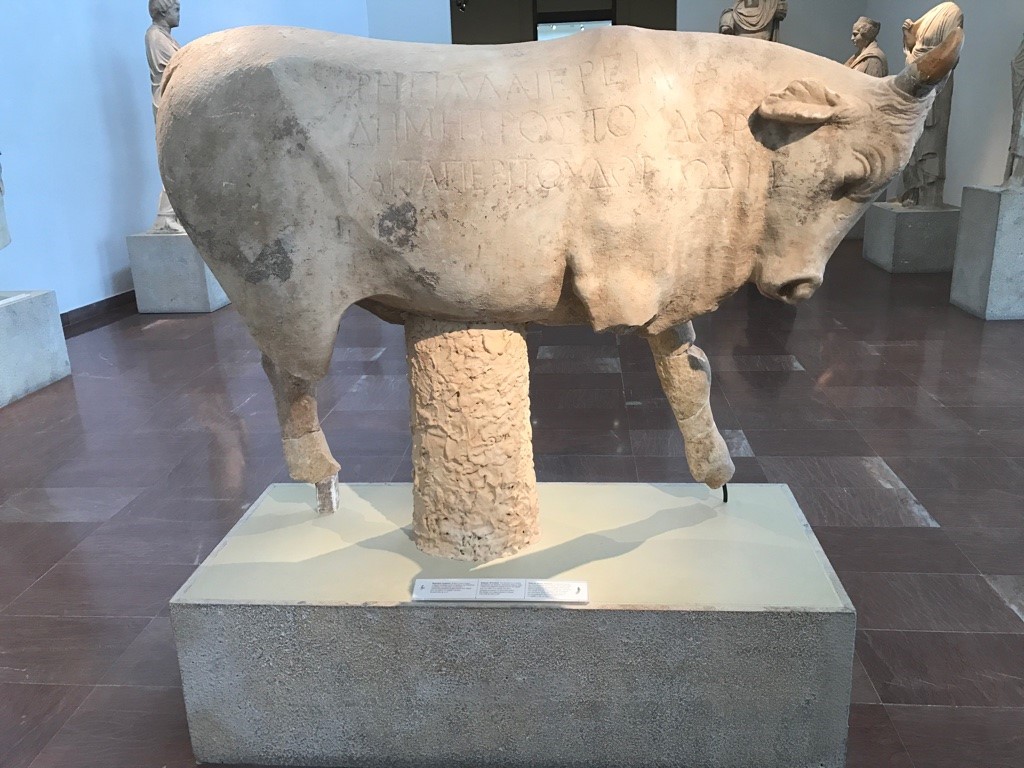 Is Olympia worth visiting?
Olympia is absolutely worth visiting. This is the birthplace of the Olympics, after all! Because the site is so large and several hours from Athens, it's not usually too crowded. But it is entirely outside, and summer in Greece can be uncomfortable. Prepare accordingly. Plan to spend at least 3 hours exploring the ruins and the museum. Stay overnight in the town of Olympia as part of a one week in Greece itinerary.
What sorts of travelers would like Olympia?
Architecture and history lovers will most appreciate a visit to Olympia, but anyone will enjoy running on the very first race track used for an Olympiad.
Tips for visiting Olympia
Bring sunscreen and/or a hat as there is almost no shade at the site, as well as comfortable walking shoes.
Of the three museums, the Archaeological Museum of Olympia is the most important (and considered one of the best in all of Greece!). If you are short on time, that is the one you should prioritize, unless you have a particular interest in the history of the Olympic Games or in the practice of archaeology.
Book your tour to Olympia using this link.
Where is Olympia?
Its address is Archaia Olympia 270 65, Greece. It is on the western side of the Peloponnese region west of Athens.
Olympia is a 3.5 hours drive from Athens. The route is very straightforward on main roads, so it's easy to do. Parking is free.
There are two buses each day that leave from Athens to Olympia. The trip via bus takes about 5.5 hours.
For more information about the Archaeological site of Olympia, its opening hours and admission fees, see its official website.
Text and photos provided by Maggie McKneely of Pink Caddy Travelogue. Maggie is a 20-something politico from Washington, DC, who always has one foot off the ground, looking for adventure. She works full-time in the Swamp but uses travel as a way to stay sane.
Have you been to Olympia? If so, do you have any additional information or advice about this UNESCO World Heritage site? Please add your comments below!