By Stillman Rogers
What is Su Nuraxi di Barumini?
More than 4,000 years ago, the people on the Mediterranean island of Sardinia developed a form of defensive structure and settlement that existed nowhere else in the world.
Disclosure: This article contains affiliate links. Making a purchase through an affiliate link will mean a small commission for this website. This will not affect your price.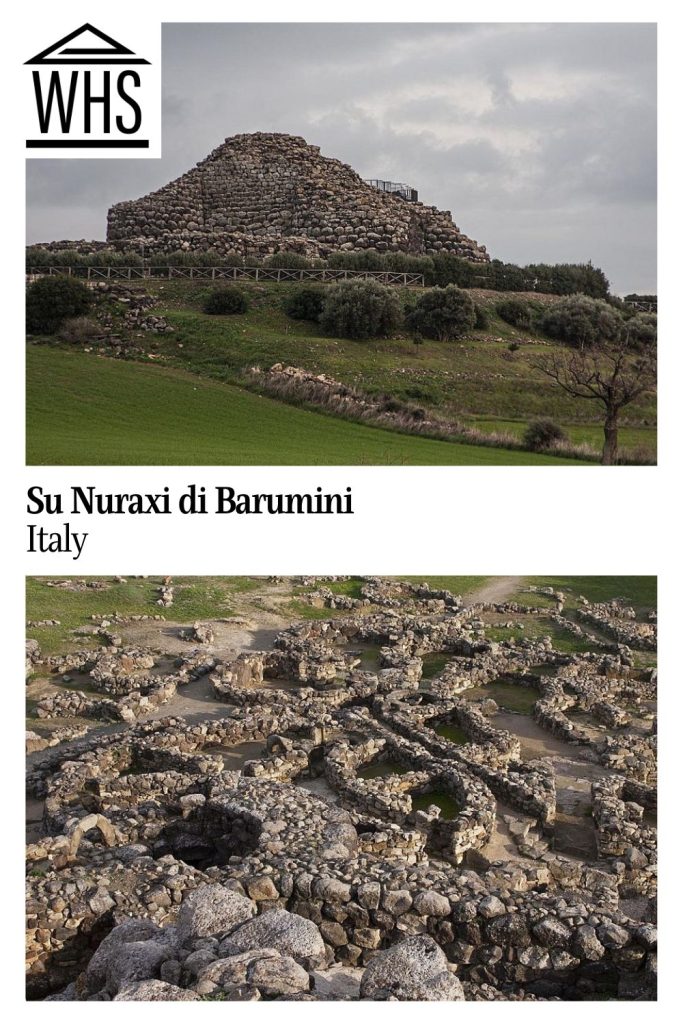 The core of these settlements, called nuraghi, was a circular stone tower, the sides of which gradually became smaller in diameter as the tower rose higher. Inside the tower, corbel-vaulted chambers provided protection for people and storage for goods while steep stone stairways provided access to multiple levels. As populations grew, stone housing and accessory buildings were built adjacent to and surrounding these towers.
Why is Su Nuraxi di Barumini a UNESCO World Heritage site?
UNESCO cites Su Nurgahi di Barumini as the best-known and best-preserved example of this earliest form of community defensive structure and associated civil habitation. The site constitutes an exceptional example of the life of early civilization in Bronze Age Sardinia and the development of that society over a protracted period of time. It is an outstanding example of early peoples' exceptional use of local materials and development of techniques for community protection and well-being.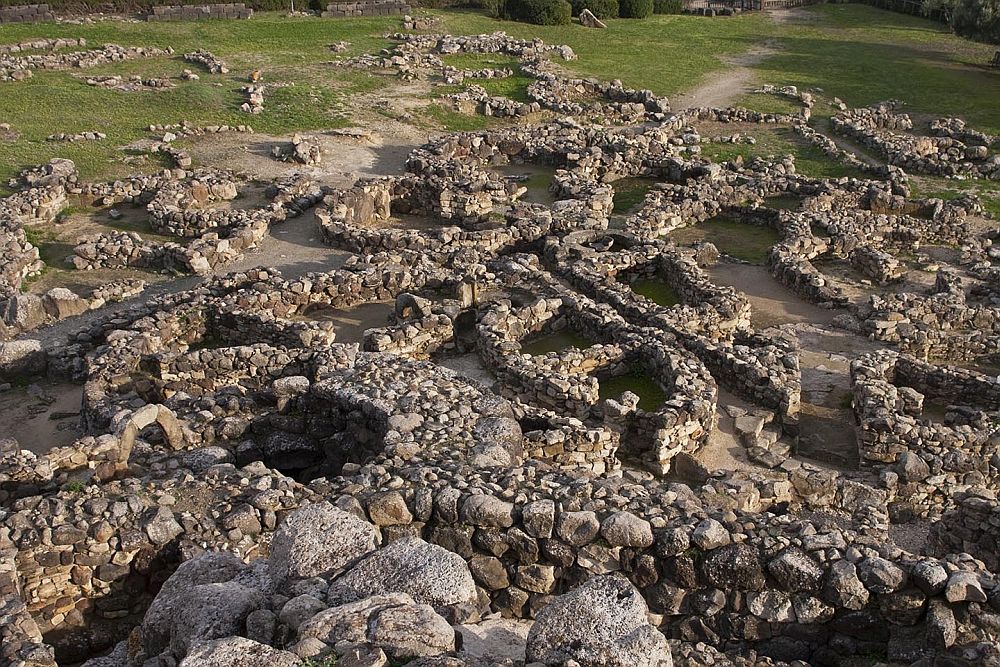 What can you expect on a visit to Su Nuraxi di Barumini?
While nuraghi are found over much of Sardinia, in addition to being the best known of this type of defensive structure and settlement, Su Nuraxi di Barumini is perhaps the most complete and best one to visualize life two millennia before the birth of Christ. Initially a circular defensive tower on the highest point of land, it is surrounded by stone huts. Over time additional towers were added as populations grew and these towers were connected with stone walls.
In the case of Su Nuraxi Barumini, the central tower grew to more than 60 feet (18 meters) high with three central chambers, and was surrounded by four additional towers connected by stone curtain walls providing protective cover for the population of the settlement. Outside of the walls are the well-preserved remains of a village of circular stone huts and accessory buildings.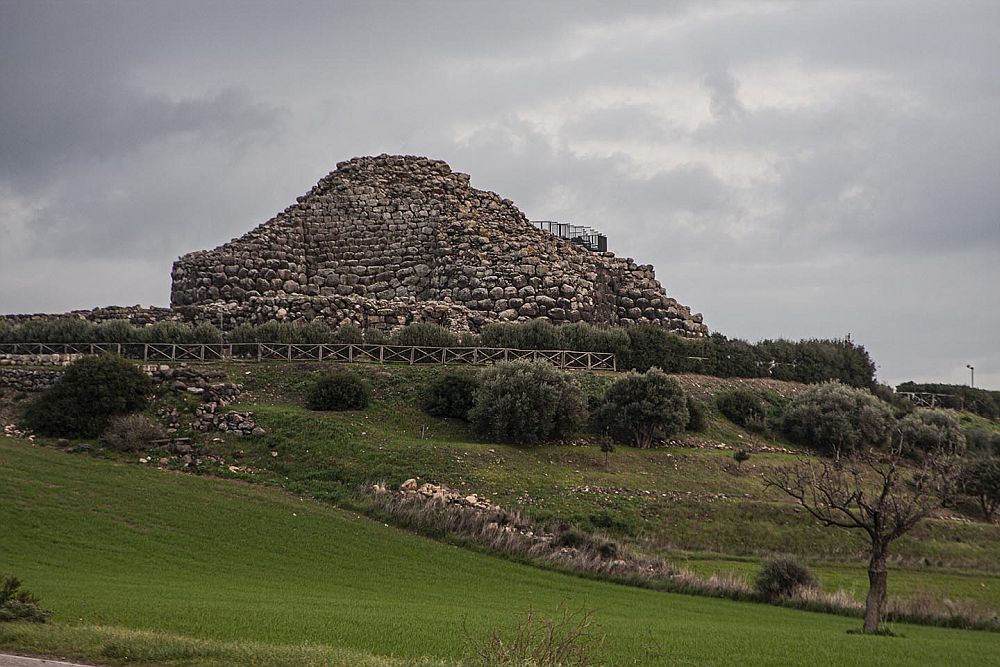 Is Su Nuraxi di Barumini worth visiting?
For anyone familiar with Medieval European, Roman and Greek history and sites, the Nuraghi of Sardinia are a rare chance to experience the daily world of people of the early Bronze Age. While nuraghi are unique to Sardinia, standing in the midst of one it is possible to see what would, a millennium or more later, develop into the multi-towered defensive castles of Europe.
This is a rare chance to walk through the actual lanes, houses and huts of early Bronze Age people: a world most often glimpsed only through single small artifacts. Those who climb the stone staircases so ingeniously fitted between the inner and outer walls and stand on the parapets to look down on the foundations of a prehistoric village, could easily spend half a day here.
Book your accommodation near the site (or anywhere in Sardinia) by clicking on the map below:
What sorts of travelers would like Su Nuraxi di Barumini?
Travelers with a deep-seated curiosity to see how we, as humans, lived and coped in a time far removed from the present, when life was very basic, food and safety more tenuous and personal and community life more dangerous: these are the travelers who should come here. Even casual visitors will find it fascinating and be well rewarded by time spent here.
Tips for visiting Su Nuraxi di Barumini
Visitors to Su Nuraxi Barumini should wear walking shoes that are meant for travel over rough, rocky terrain.
There are no tourist facilities at the site.
This is an important archaeological site, so nothing should be removed nor left there.
In the neighboring town of Barumini, the colonial residence of Casa Zapata is worth visiting, and has excavated ruins of a smaller nuraghi well worth the time to visit.
Take this half-day tour to Su Nuraxi Barumini.
Where is Su Nuraxi di Barumini?
Su Nuraxi Barumini is in the south-central area of the Italian island of Sardinia. It sits on the high point of a large plain in agricultural lands near the town of Barumini. It is 64 kilometers, via highway SS 197, north of the capital city of Cagliari, on the south coast of the island.
For more information about Su Nuraxi Barumini, see its official website.
Text and photos provided by ©Stillman Rogers of Best Getaways, a travel blog devoted to outdoor and cultural experiences around the world.
Have you been to Su Nuraxi di Barumini? If so, do you have any additional information or advice about this UNESCO World Heritage site? Please add your comments below!