Arles, Roman and Romanesque Monuments
By Stillman Rogers
What is Arles, Roman and Romanesque Monuments?
The Romans built a magnificent city on the banks of the Rhone, and two millennia later Arles preserves its landmarks.
Disclosure: This article contains affiliate links. Making a purchase through an affiliate link will mean a small commission for this website. This will not affect your price.
Arles is home to a remarkable assemblage of invaluable Roman and other historic structures and sites. Included on the UNESCO list are:
A Roman Amphitheater (1st c. AD)
A 1st-century Roman Theater
Les Alyscamps, a Gallo-Roman necropolis
The Romanesque Cloister and Church of Sainte-Trophime (12th-14th c.)
Termes de Constantin: an extensive 4th-century Roman baths
An ancient Egyptian obelisk in the Place de la République
The Place du Forum, where a partial wall and a pair of ancient columns mark the busiest place in the Roman city.
In addition, the Musée Departmental Arles Antique, a modern museum, houses exquisite art and sculpture from the city's set of UNESCO sites.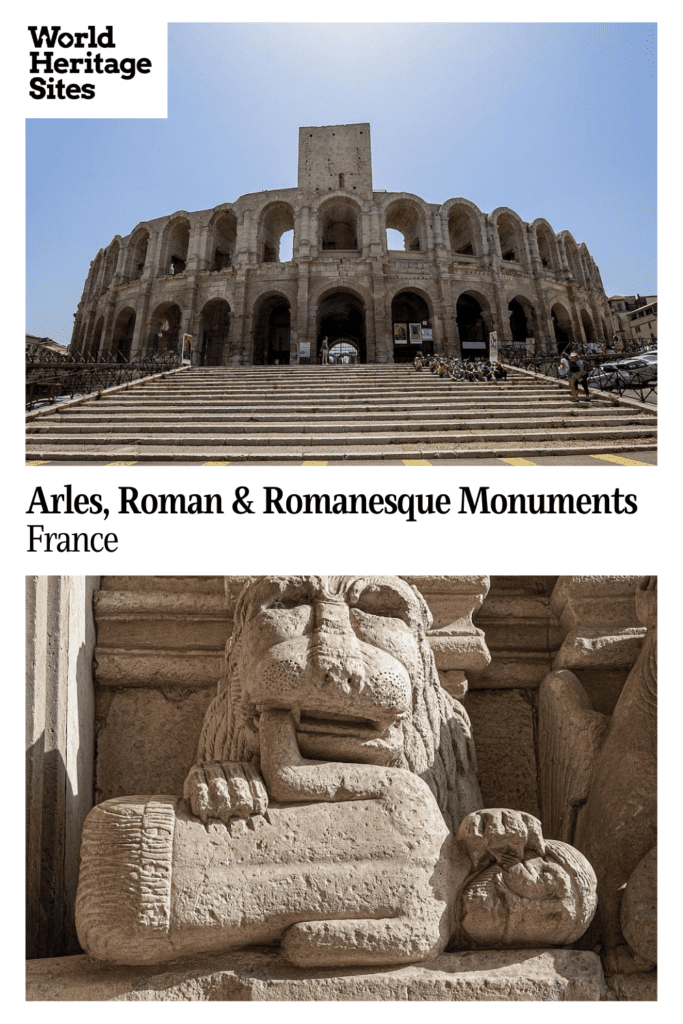 Why is Arles a UNESCO World Heritage site?
Arles is heavily endowed with places, monuments and institutions that show a wide array of influences from its early Roman period and into medieval times. There are few places like Arles where the physical remains of Roman cultural monuments are so many and are so closely placed to one another that they transport visitors to their very time.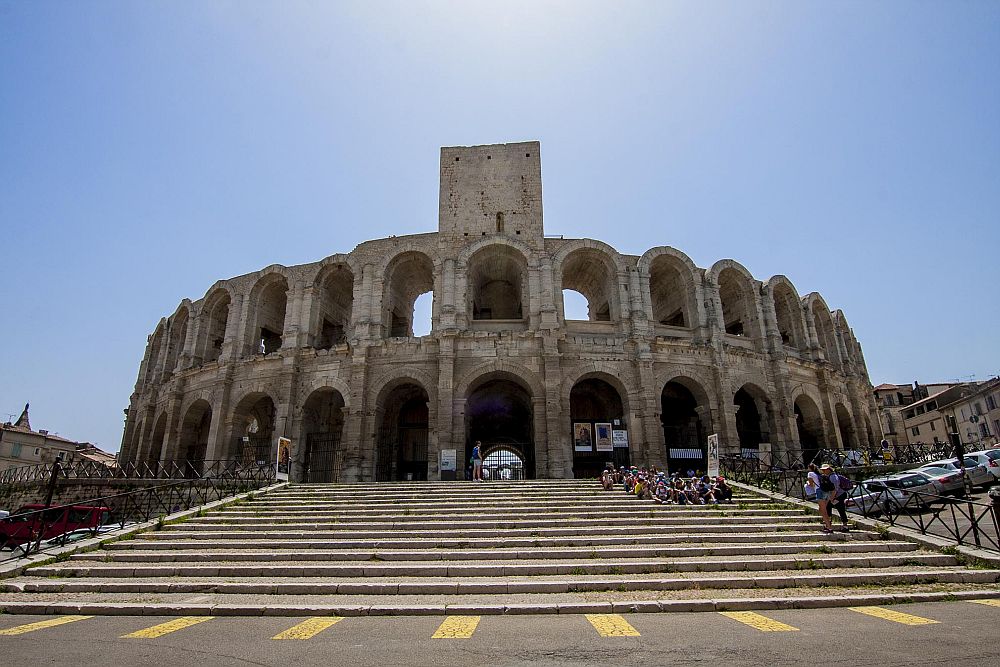 What can you expect on a visit to Arles?
You will be surprised to see so many ancient sites so close together and integrated into the context of a lively and active city. The major Roman sites are within easy walking distance of one another in the center of the old city. The Arles Departmental Museum is a long walk from the center of town but has a van that takes visitors to and from the center.
The Fondation Vincent van Gogh Arles and the Van Gogh self-Guided Walking Tour pay tribute to the talent and life of the artist who spent many years in the city. Arles is situated near the Mediterranean outlet of the Rhone River and close to the verdant Camargue region, which is a fascinating day trip.
Take this half-day safari to the Camargue from Arles.
From spring through autumn, expect weather to be warm to very hot; cool off on the pleasant raised walkway along the Rhone River, with wonderful views of the river and the town.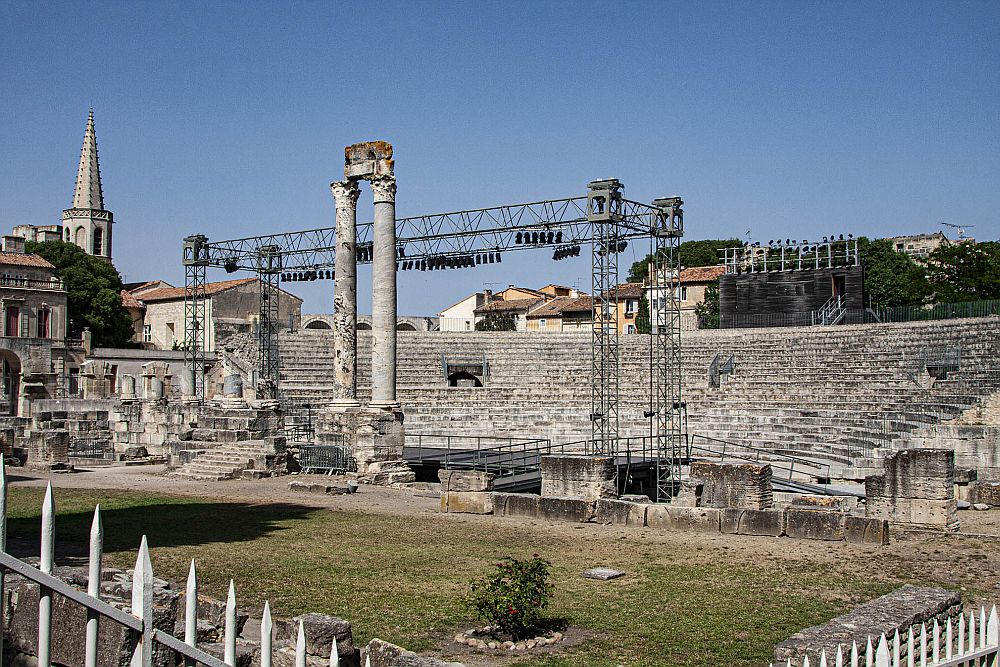 Is Arles worth visiting?
Arles is an outstanding place to come face to face with the west's cultural past. The presence of Rome is immediate and powerful, as is its impact on the cultures that followed it. But it is also a cultured and relaxed city of our own times with enticing shops and bars, and restaurants and cafés in the Place du Forum that can connect you to history.
Arles would be worth a special trip just for the Roman sites, but Vincent van Gogh is also an integral part of the Arles story. Visit the van Gogh Foundation and sit in the café where he was inspired to create Café Terrace at Night and Starry Nights, then look around at the town that inspired him.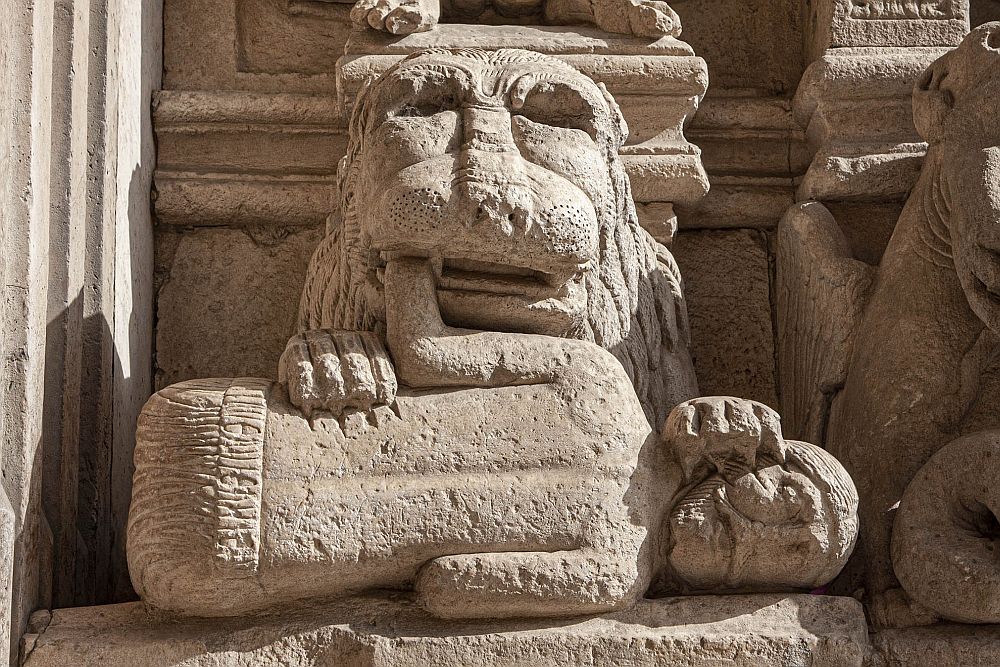 What sorts of travelers would like Arles?
This is a place where lovers of history, art and nature will find them all within easy reach, and in a city so pleasant that they will not want to rush from one attraction to another.
Use the map below to book your accommodations in Arles:
Tips for visiting Arles
The major Roman sites can be seen in a day, but it would be a shame to rush through them; plan on at least two days for the city.
Be sure to allow some time for the outstanding museum.
Although not part of the UNESCO site, the nearby Parc Naturel Regional du Camargue is a vast delta area of farming and natural beauty, a treasury of bird life where flocks of flamingos nest and feed and where rare breeds of cattle and horses live. The best way to see it is with a park naturalist guide.
Take this private walking tour of Arles.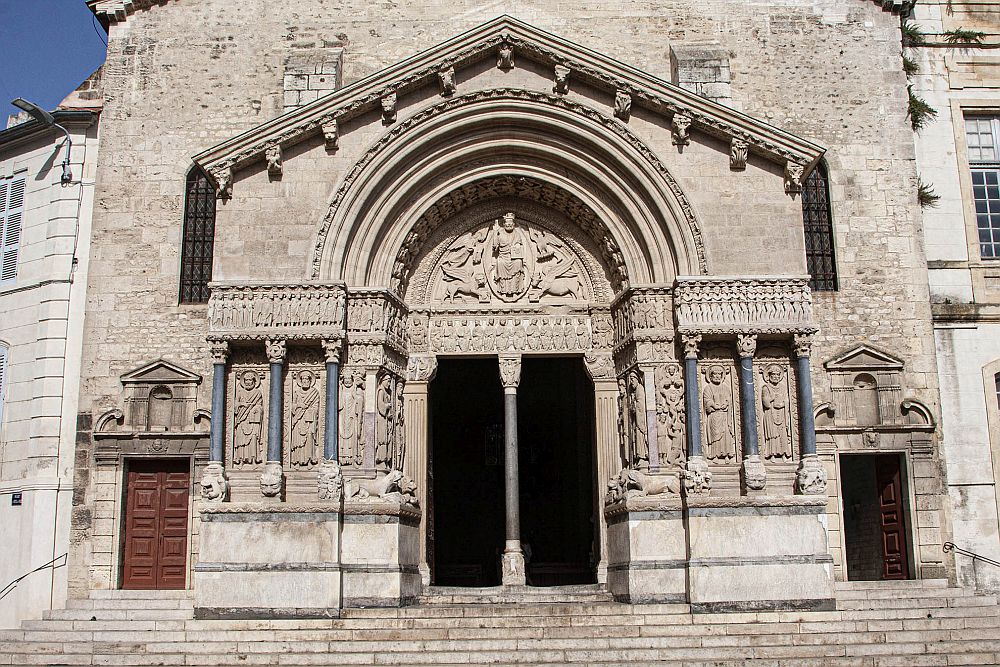 Where is Arles?
Arles is on the Mediterranean coast of France between Marseilles and Montpellier, near the southern end of the Rhone River, where it splits and forms the Camargue Delta.
By Train: Arles is about an hour from Marseilles, and trains run hourly.
By Car: Driving time from Marseilles is about an hour. Paid parking is available in multiple places; closest to the UNESCO sites is Parc du Center, entered from rue Emile Fassin.
For more information about Arles, see its official website.
Text and photos provided by ©Stillman Rogers of Best Getaways, a travel blog devoted to outdoor and cultural experiences around the world.
Have you been to Arles? If so, do you have any additional information or advice about this UNESCO World Heritage site? Please add your comments below!