L'Anse aux Meadows National Historic Site
By Stillman Rogers
What is L'Anse aux Meadows?
Located at the northern tip of the Great Northern Peninsula of Newfoundland, L'Anse aux Meadows was among the first named UNESCO World Heritage Sites when the program began in 1978. It is the site of the first identified European settlement in North America, which occurred between the last decade of the 10th century and the second decade of the 11th century.
Disclosure: This article contains affiliate links. Making a purchase through an affiliate link will mean a small commission for this website. This will not affect your price.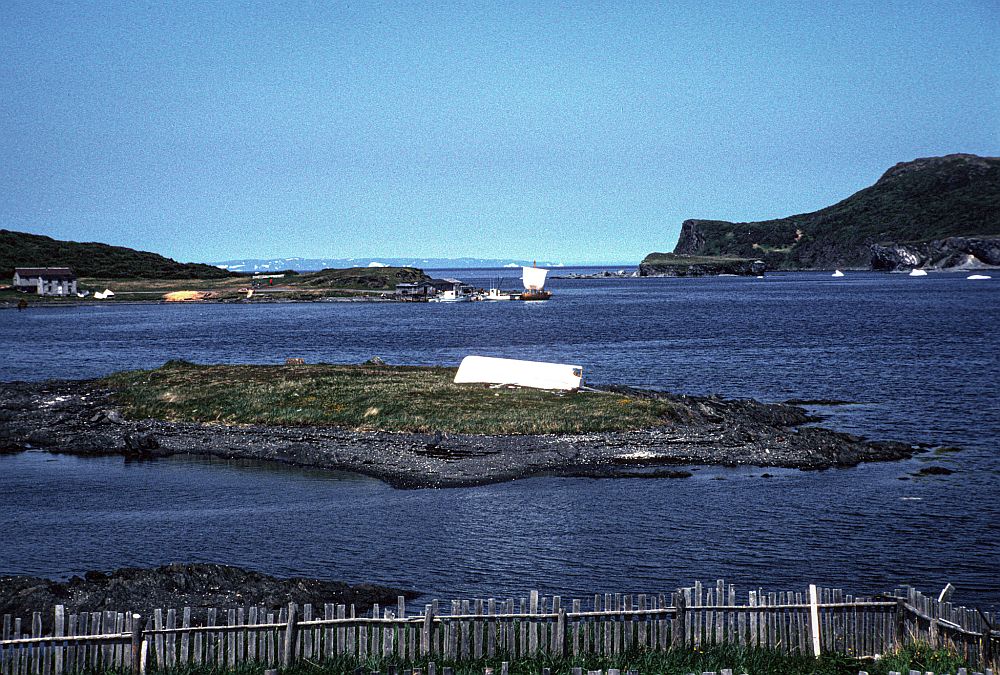 Why is L'Anse aux Meadows a UNESCO World Heritage site?
About 1,000 CE Norsemen, probably from the Norse Island of Greenland, landed on the shore of what is now called Epaves Bay, on the Strait of Belle Isle in the Canadian province of Newfoundland. Erecting sod-covered wooden structures, they established a settlement for an undetermined period, building and repairing Norse-style ships and harvesting timber before withdrawing and abandoning the settlement. This was the first proven European settlement on the North American continent.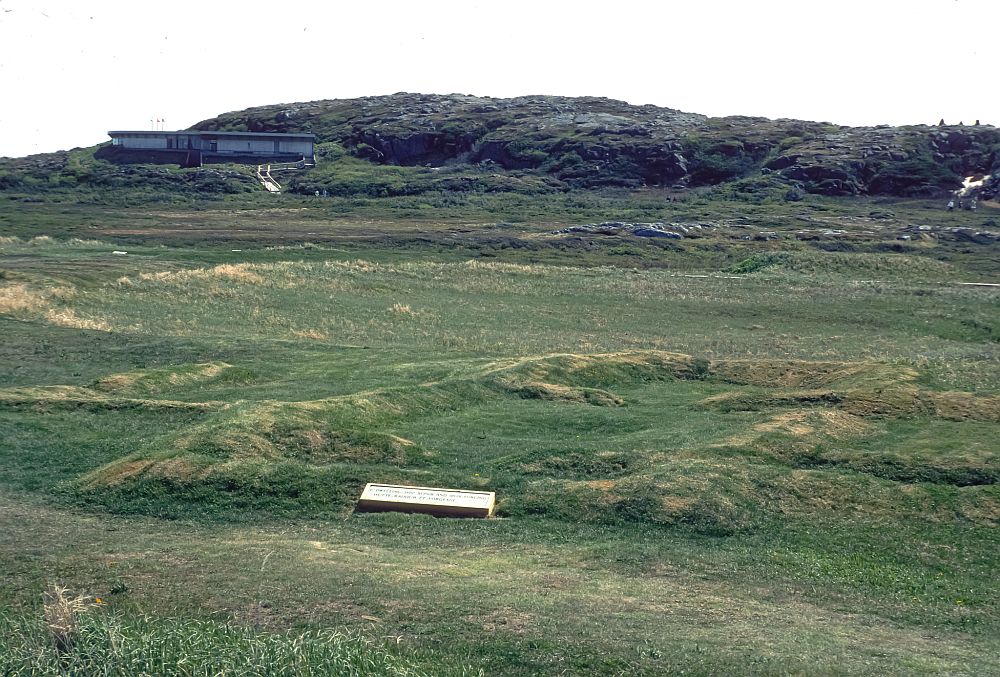 What can you expect on a visit to L'Anse aux Meadows?
The overall site at L'Anse aux Meadows is slightly less than 8,000 hectares (about 30 square miles) in size and is a place of Arctic grasses and peat bogs. The landscape, once covered by forests, is now open land. On one of the higher points, a series of rectangular mounds trace out the outlines of the original buildings. Those buildings were originally wood framed and gabled roofed, of the type typical of other known early Norse settlements. They contained not only the living quarters of the Norse settlers but storage areas, ship repair and building facilities, and a forge for the fabrication of ship fittings.
The site yielded about 800 artifacts of bone, stone, bronze, and wood as well as a bronze scarf pin known to have been worn by these Vikings, and sewing and spinning materials, proving that women were part of the settlement. There were no other known native peoples in the area at the time of this Norse settlement.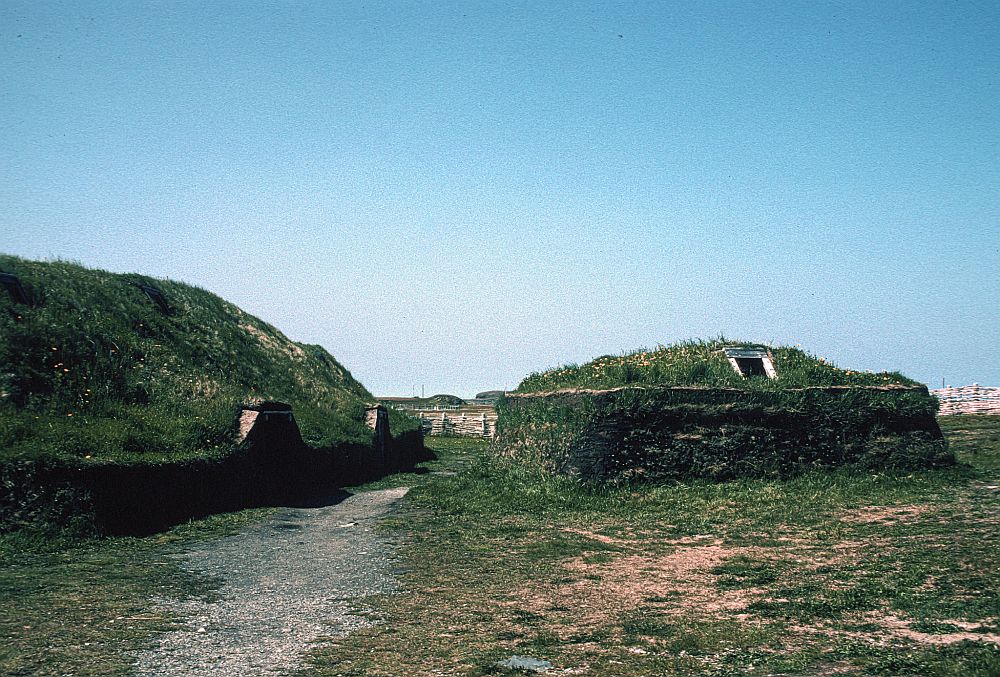 Is L'Anse aux Meadows worth visiting?
To stand on the ground here is to sense the entire scope of the European settlement of North America. It is not a place of grand structures, but rather one where its stark scenery is a monument to determination and endurance in a harsh and isolated new land. Replicas of some of the original buildings on a nearby site recreate the existence of the settlers and display some of the artifacts discovered by archaeologists during the excavations in the 1960s and later years.
What sorts of travelers would like L'Anse aux Meadows?
L'Anse aux Meadows is a place for people interested in the story of humanity's quest for a better life, for adventure and for a determination to survive in a harsh environment. It has the same fascination as the adventures of Peary and other Arctic and Antarctic explorers enhanced by the romance of the Nordic Sagas of Leif Erikson and other Viking adventurers.
Tips for visiting L'Anse aux Meadows
Plan visits for the summer and early autumn, checking the opening dates.
It is still a harsh and wild environment, so be sure to check the weather and dress accordingly.
Sturdy walking shoes are a necessity on the uneven ground.
If you're thinking of spending the night anywhere near L'Anse aux Meadows, there are a few places in Raleigh, Spillars Cove or St. Anthony. Zoom out on the map below:
Where is L'Anse aux Meadows?
L'Anse aux Meadows is on the northernmost tip of the Great Northern Peninsula on the west coast of Newfoundland, opposite Labrador. Access is by flights to Deer Lake, Newfoundland, and rental car to the site. Or travel by car to Sydney, Nova Scotia, and ferry from there to Port au Basques, Newfoundland, continuing by car to L'Anse aux Meadows via Routes 1 and 430.
For more information about L'Anse aux Meadows, see its official website.
Text and photos provided by ©Stillman Rogers of Best Getaways, a travel blog devoted to outdoor and cultural experiences around the world.
Have you been to L'Anse aux Meadows? If so, do you have any additional information or advice about this UNESCO World Heritage site? Please add your comments below!