Studley Royal Park including the ruins of Fountains Abbey
By Angie Price
What is Studley Royal Park and Fountains Abbey?
Studley Royal Park and Fountains Abbey are a combination of an 18th-century landscaped garden with lakes, bridges, statues and follies and medieval monastic ruins.
Disclosure: This article contains affiliate links. Making a purchase through an affiliate link will mean a small commission for this website. This will not affect your price.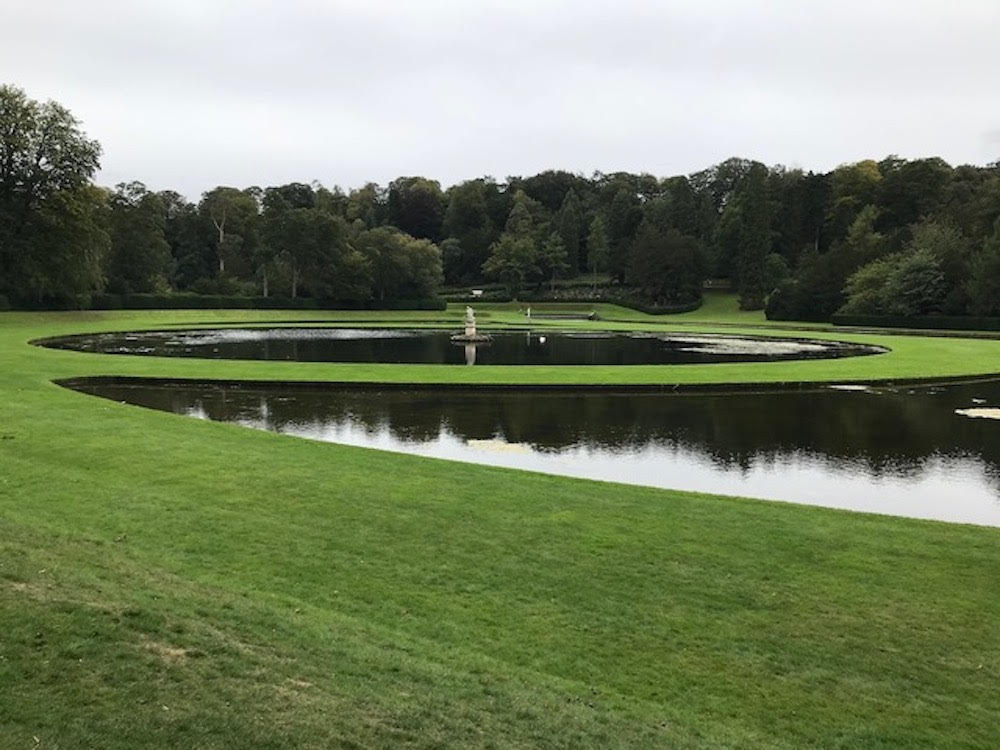 Why is Studley Royal Park and Fountains Abbey a UNESCO World Heritage Site?
Studley Royal Water Garden is the best-preserved Georgian landscape garden in England and Fountains Abbey is the largest and best-preserved medieval Cistercian monastic ruin in England. According to UNESCO, "This landscape of exceptional merit and beauty represents over 800 years of human ambition, design and achievement."
The park is "an outstanding example of the development of the 'English' garden style throughout the 18th century, which influenced the rest of Europe." The garden was created around and incorporates the Abbey ruins. Besides the Abbey, it also contains the Fountain Hall, a prime example of an Elizabethan facade, as well as St. Mary's Church in High Gothic style.
What can you expect on a visit to Studley Royal Park?
This is one of Yorkshire's most prized landmarks and a visit to this unique location will give you an insight into monastic life in medieval times through an interactive exhibition before you are left to explore the Fountain Abbey ruins at your leisure. Both the exhibition and the rest of the abbey are spectacular. It's quite amazing to see so much of the site still intact.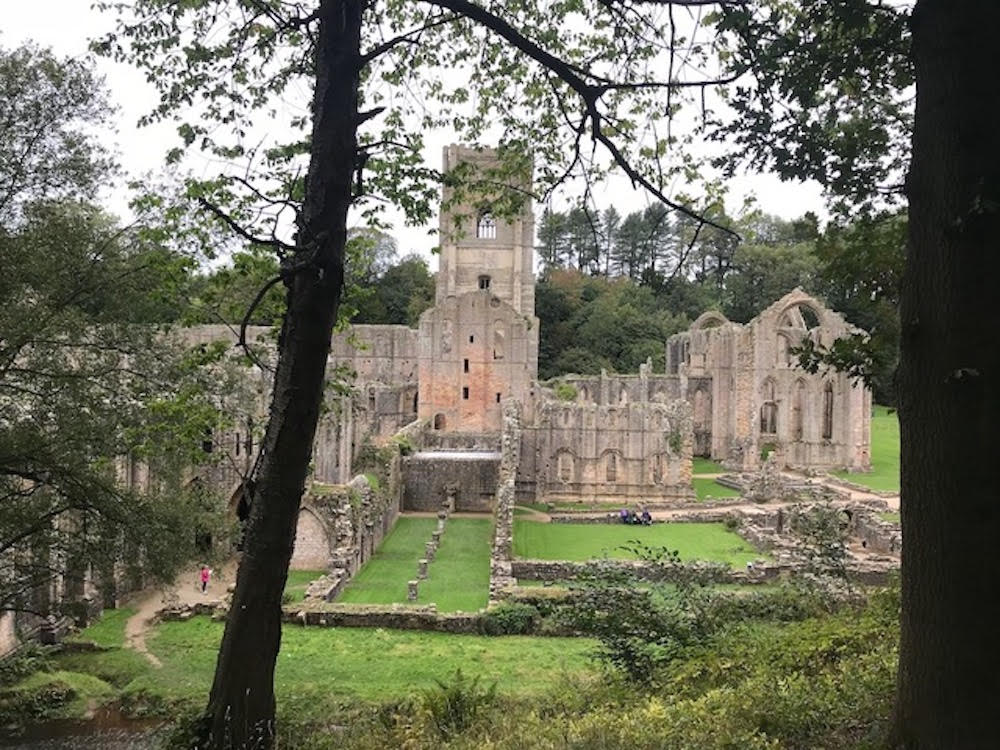 From the ruins, a lakeside walk will lead you around the manicured Studley Royal Water Garden, passing by Grecian statues, Georgian follies, and modern pieces of art. Studley Royal is very different from Fountains Abbey, making the site interesting to visit. It is like walking through a time warp: from medieval times to modern day.
Are Studley Royal Park and Fountains Abbey worth visiting?
Without a doubt Fountains Abbey and Studley Royal Park are together a fabulous place for all ages to visit. If you are interested in historical landmarks and beautiful gardens, then this is the place for you. Adults and children alike will enjoy exploring all the nooks and crannies around the site, before finishing with tea and cake at the on-site café with lakeside views. Give yourself at least half a day to see everything this UNESCO site has to offer, but if you have longer, you could quite easily spend all day here.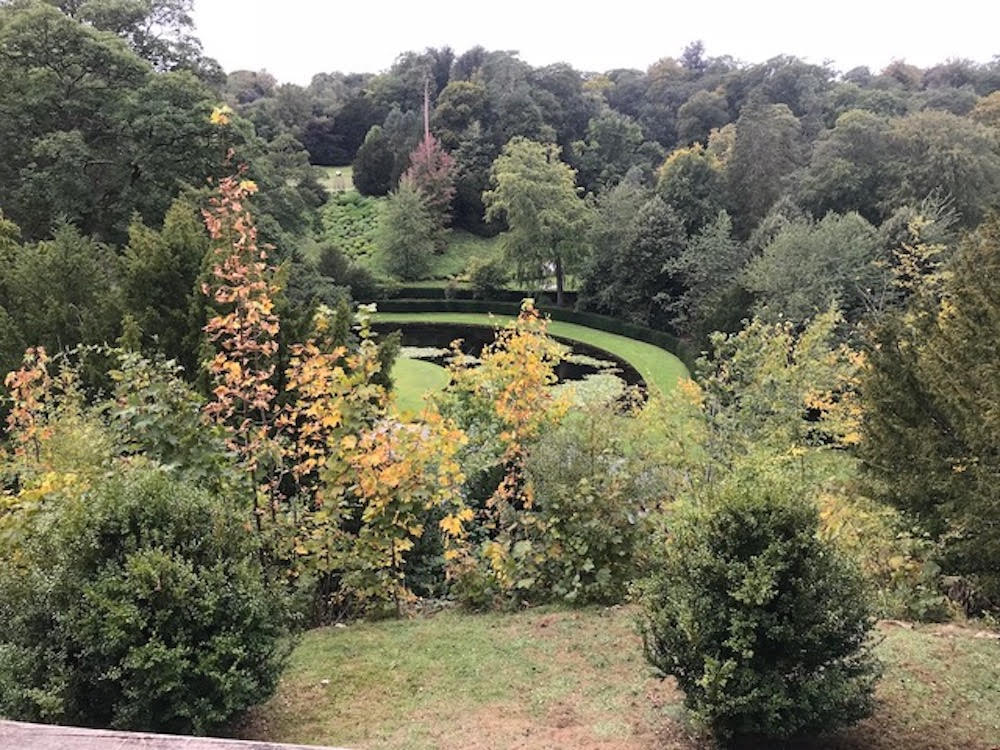 Tips for visiting Studley Royal Park and Fountains Abbey
If you are a National Trust member you will have free entry to the site.
Take a picnic and some ball games and have a traditional family day out.
Before you leave, head across the deer park to St Mary's, a unique gothic revival church. It is a short walk from the café and car park.
Use the map below to find accommodations near Studley Royal Park:
Where is Studley Royal Park and Fountains Abbey?
Address: Fountains, Ripon, North Yorkshire, HG4 3DY
Getting there by car: Travelling from Ripon will take 10 minutes, from Harrogate 25 minutes, and it will take one hour from York. Parking is available free on-site at the Fountains visitor centre or pay-and-display at Studley Royal car park.
There is no direct way to reach Studley Royal Park or Fountains Abbey by public transport.
For more information about Studley Royal Park and Fountains Abbey, its opening hours and admission fees, see the official National Trust Website.
Text and photography provided by Angie Price, a full-time travel blogger behind the website Where Angie Wanders. Angie loves exploring the world and sharing her adventures with her readers to inspire them to wander in her footsteps. Visit Angie's website, Facebook or Instagram for more travel ideas and guides.
Have you been to Studley Royal Park or Fountains Abbey? If so, do you have any additional information or advice about this UNESCO World Heritage site? Please add your comments below!