Old Town of Galle and its Fortifications
By Helen Wildgoose
What is Old Town of Galle?
The Old Town of Galle sits on the southern coastline of Sri Lanka, sandwiched between tropical beaches and the bustling city of Colombo on the west coast. This colonial style town oozes charm and character, making it a great place to visit while in Sri Lanka.
Disclosure: This article contains affiliate links. Making a purchase through an affiliate link will mean a small commission for this website. This will not affect your price.
The Old Town of Galle, known as Galle Fort, is a colonial-style town surrounded by thick stone fortifications. Inside the Old Town walls, you'll find a completely different atmosphere to that in the newer part of Galle. Life moves at a slower pace and visitors have time to appreciate the beautiful architecture that surrounds them.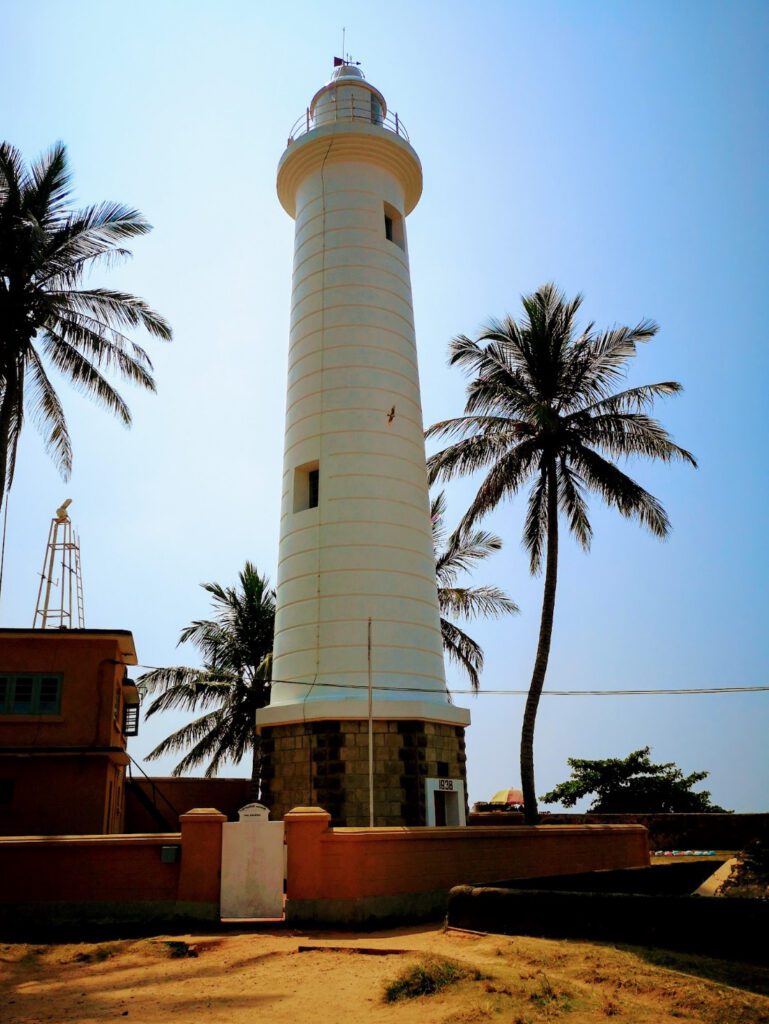 Why is Galle Fort a UNESCO World Heritage site?
The Old Town of Galle and its Fortifications was given UNESCO world heritage status in 1988. The town was originally developed by the Portuguese in the 16th century and later adapted by the Dutch and British. By the 18th century, the town was thriving. Today, the colonial-style buildings and architecture within the Fort are the best-preserved examples of a European-built fortified city in South and Southeast Asia.
What can you expect on a visit to Galle Fort?
One of the best things to do in Galle Fort is to walk the Old Town walls. Strolling along these old fortifications, you will have gorgeous sweeping views out to the ocean. Highlights along the Old Town walls are the Galle Fort Clock Tower, near the main gates to the town, and Galle's famous lighthouse on the peninsula.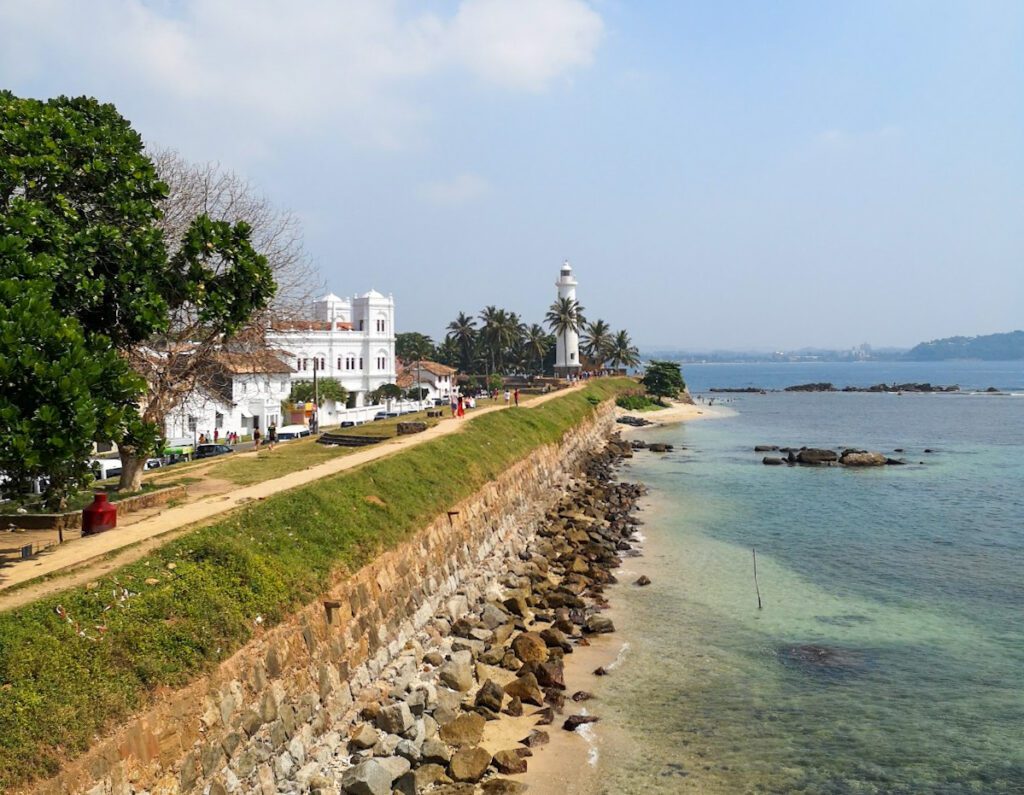 If you want to learn more about the history of Galle Fort, visit the National Museum and National Maritime Museum, where you will find artefacts and exhibits housed in 17th century Dutch buildings.
In the centre of the town, you will find many cafes where you can enjoy a leisurely lunch. Galle Fort is great for shopping too, and there are many beautifully-decorated boutique shops where you can buy clothes, beauty products and homeware. Spend an afternoon wandering around the town, visiting the shops and cafes and admiring the pretty colonial-style buildings. You can also treat yourself to a spa treatment or massage at one of the many boutique spas in the town.
If you decide to stay overnight, head to the Dutch Hospital in the evening, where you will find a selection of bars and restaurants overlooking an illuminated central square.
Galle Fort is a small town, but the atmosphere here is all about taking it slow. There's no rushing here.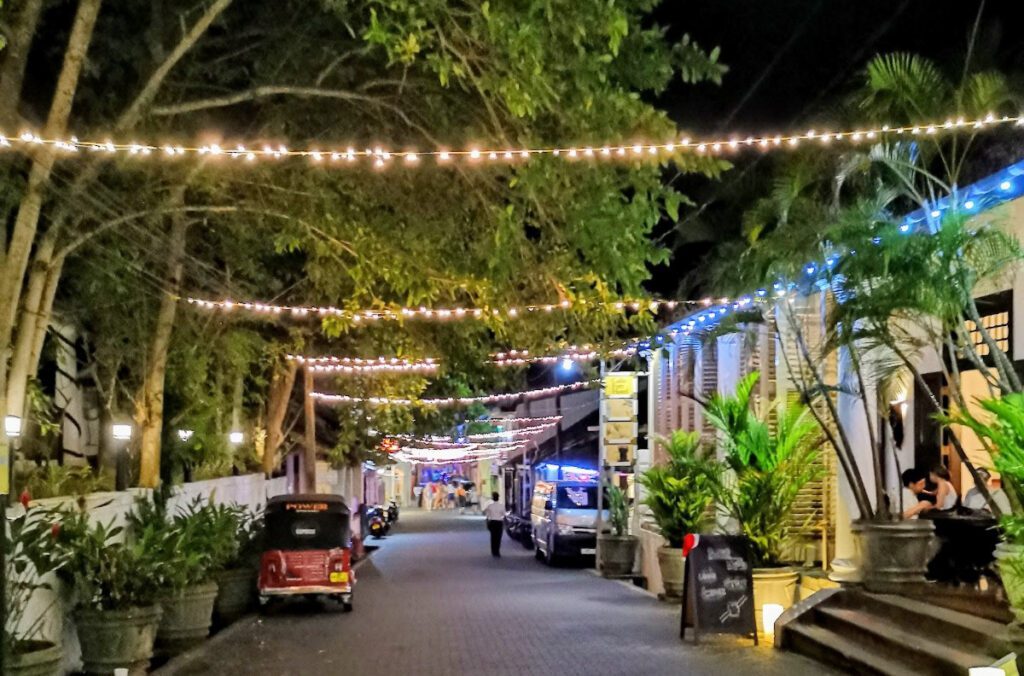 Is Galle Fort worth visiting?
If you think Sri Lanka is just beaches, jungle and busy cities, think again. Galle Fort has a completely different feel to other places in Sri Lanka and it is definitely worth adding to your Sri Lanka itinerary. As it is not a large place, it is best to visit if you are already travelling in the south of Sri Lanka. It would make the perfect day trip from one of the beach towns along the coast and a day will allow you to see the main highlights of the town.
If you have more time to spare, it is worthwhile to stay for one night and have two days to explore at a more leisurely pace. If you arrive in Sri Lanka via Colombo airport, it is a great overnight stop between Colombo and the South coast.
Use the map below to find your accommodations in Galle Fort:
Tips for visiting Galle Fort
You'll spend a lot of time wandering the streets and Old Town walls of Galle Fort, so wear comfortable shoes. It can get very hot during the day, so make sure that you are protected from the sun.
If you are staying overnight, you will find that the accommodation is cheaper closer to the entrance of the Old Town, inside the main gate.
Where is Galle Fort?
Galle Fort is easy to get to, with train and bus routes connecting the Old Town to other major towns and cities in Sri Lanka:
Bus: There are public buses, but these can be very crowded and take a long time. If you choose to travel by bus, the bus station is located just outside of the Old Town walls, next to the International Cricket Stadium.
Train: Another popular option if you are on a budget is to travel by train. The train station is located in the newer part of Galle, about 10 minutes' walk from the Old Town gates. A train from Colombo will take 2-3 hours.
Taxi: If you prefer to have more flexibility, another great way to reach Galle Fort is by private taxi. Hiring a private taxi for a single trip or for the whole duration of your stay in Sri Lanka is very common and much more affordable than you might think.
For more information about Galle Fort, including links to accommodation and information on getting there, see the official Sri Lanka tourism website.
Text and photos provided by Helen Wildgoose of Curious Goose. Helen has a passion for hiking and all things travel, and has recently left her 9-5 job in the pursuit of full time travel. Follow her adventures on Instagram and Twitter.
Have you been to Galle Old Town? If so, do you have any additional information or advice about this UNESCO World Heritage site? Please add your comments below!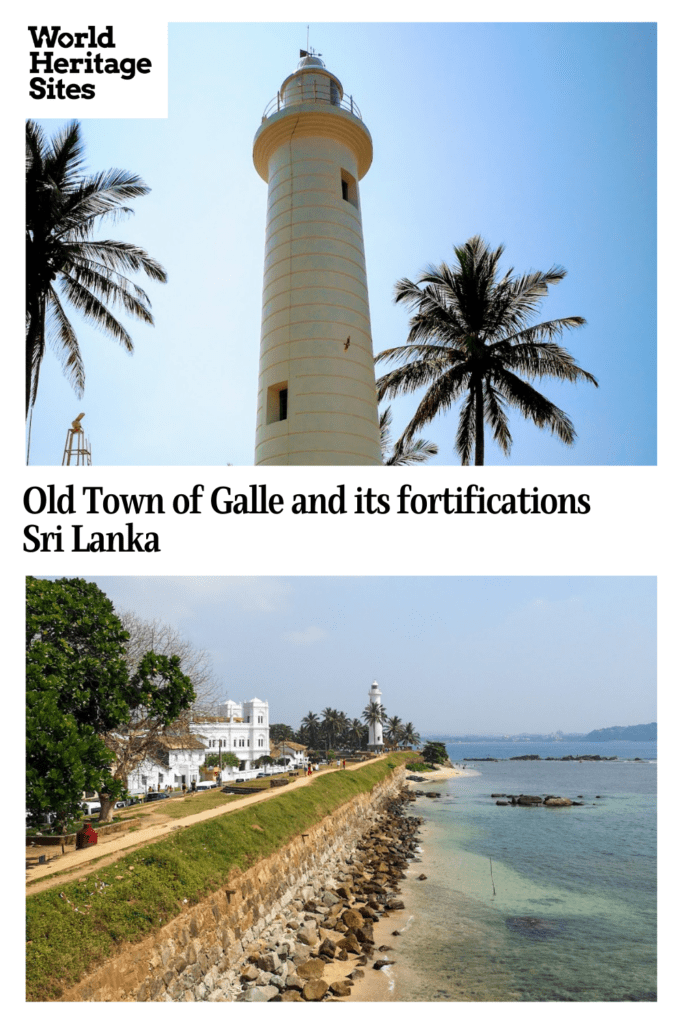 Have you been to Galle Fort? If so, do you have any comments about this UNESCO World Heritage site? Please add them below!