Kilimanjaro National Park
By Alissa
What is Kilimanjaro National Park?
Kilimanjaro National Park is a spectacular natural preserve in Tanzania. It is dominated by Mt. Kilimanjaro, the largest free-standing volcanic mass in the world and the tallest mountain on the continent of Africa at 5895 meters (19,341 feet). Travelers come from around the world to hike to its peak, which is one of the tallest non-technical summits in the world.
Disclosure: This article contains affiliate links. Making a purchase through an affiliate link will mean a small commission for this website. This will not affect your price.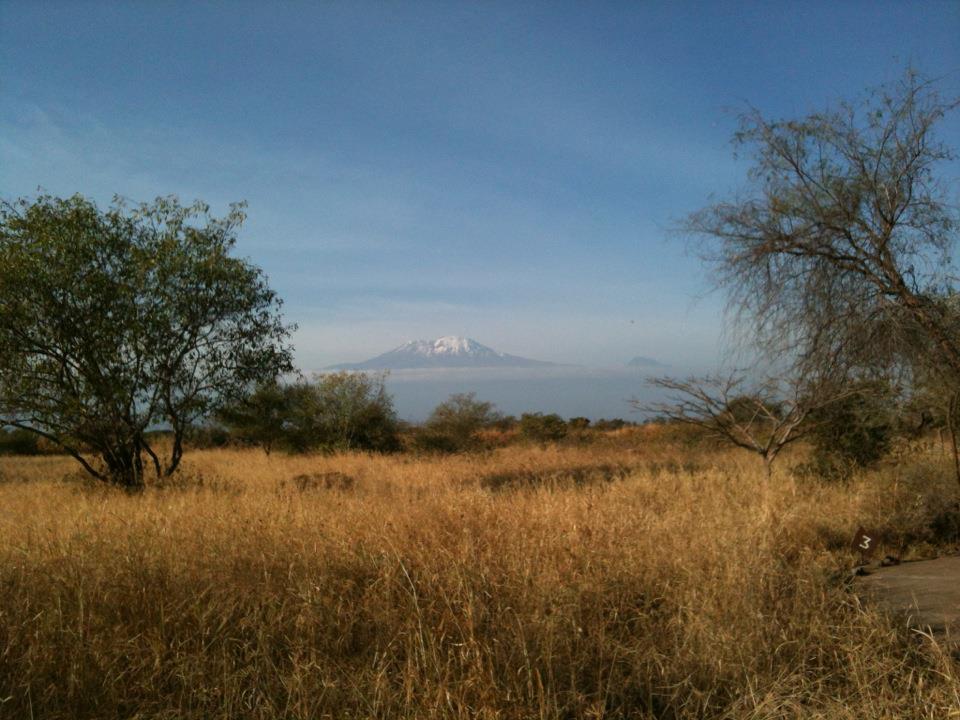 Why is Kilimanjaro a UNESCO World Heritage site?
The national park was established in 1973 to protect and preserve the landscape and its wildlife, including a number of endangered mammal species. It was declared a World Heritage site in 1987. According to UNESCO's description, Mount Kilimanjaro is "an outstanding example of a superlative natural phenomenon" due to its "height, its physical form and snow cap and its isolation above the surrounding plains." In other words, it's a spectacular one-of-a-kind mountain!
What can you expect on a visit to Kilimanjaro?
When you approach Kilimanjaro National Park you'll pay an entrance fee at one of the several entrance gates, after which the hiking trails begin. Those with less time or energy can take a shorter day hike or simply enjoy views of the peak, or visit attractions like the Materuni Waterfalls outside the border of the park.
Most visitors to Kilimanjaro are there to attempt a trek to the summit. Trekkers are required to book an organized trip with guide and porters, which can be expensive but is a once-in-a-lifetime experience for many people. Once inside the park you can expect world-class scenic beauty; get your camera ready! If you're lucky, you might even spot some wildlife.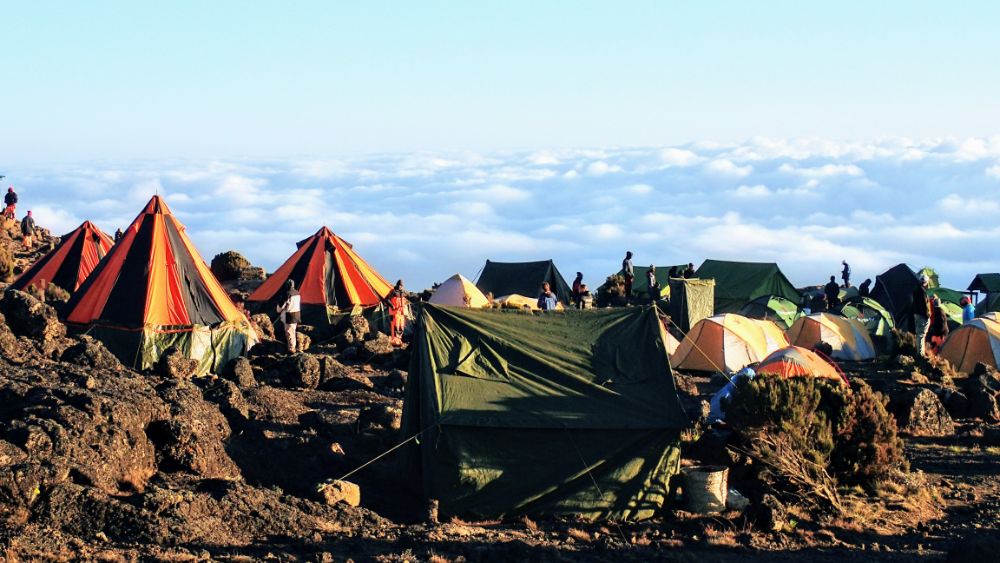 Hiking to the summit can take anywhere from 5 to 10 days. Longer trips have a higher success rate, since they allow more time for physiological adaptations to high altitude. Trekkers will be supported by guides and porters and camp together at large tent sites; don't expect to have the trails to yourself in this popular place.
At the higher camps it's common to experience altitude-related challenges, but experienced guides know how to help their clients through this. Trekkers who are patient and determined will eventually hike through the summit snow cap and stand atop "the roof of Africa."
Is Kilimanjaro National Park worth visiting?
Despite the high cost of a guided trek, many visitors consider climbing Kilimanjaro to be the trip of a lifetime. I'm fortunate to have hiked in many places around the world and was worried that Kilimanjaro might be underwhelming, given the cost, but in the end I felt the trip was definitely worth it.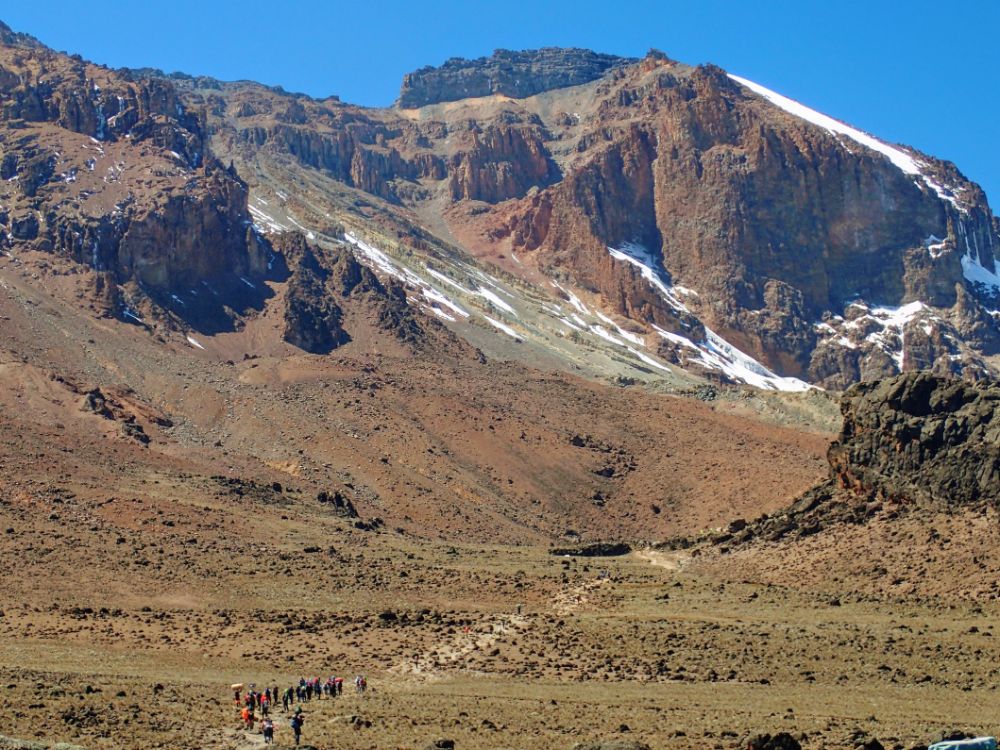 Those who don't want to devote as much time and money may want to drive around the area or do a shorter hike, taking in the splendor of Kilimanjaro from afar. This type of visit is surely worthwhile if you're in the area, though I wouldn't recommend people visit Tanzania just for this.
What sorts of travelers would like Kilimanjaro?
Kilimanjaro National Park is perfect for active travelers who love natural beauty and wildlife. Those who appreciate an epic physical and mental challenge will find the adventure of a lifetime on a summit attempt.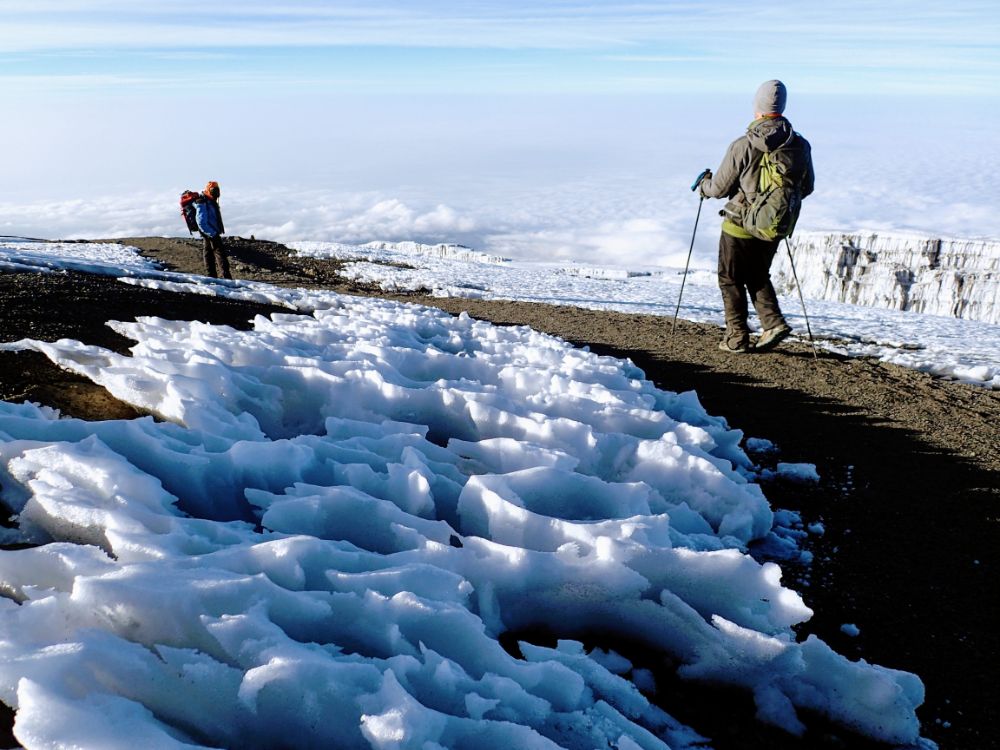 Tips for Visiting Kilimanjaro National Park
Allow time for acclimatization if you want to summit successfully. The difficulty of Kilimanjaro depends partly on your fitness, but also on how well your body copes with high altitude. Trips that take 7 days or longer have much higher success rates than shorter 5-6 day trips.
Choose a reputable guide company because they'll be responsible for keeping you safe and healthy on this high-altitude trek. International companies sometimes charge a high premium, but you don't necessarily want the cheapest option either. The best value can often be found with well-established and reputable companies based in Tanzania.
Make sure your guide company is a partner of the Kilimanjaro Porters Assistance Project. They work to ensure ethical treatment of porters who are otherwise all too often made to work in dangerous conditions, without proper equipment, and for little pay.
Use the map below to book accommodations for before or after your hike:
Where is Kilimanjaro National Park?
Kilimanjaro National Park is located in eastern Africa in the far north of Tanzania, near the border with Kenya. Most travelers begin their visit from the town of Arusha and then head to the village of Moshi, about two hours away. From there it may be another hour or so to reach one of the park gates; Marangu is the main entrance. You can reach Marangu by public bus or shared taxi, but they leave when full so don't expect a predictable schedule. Most travelers visit the park with a guide, transportation included.
For lots more information about Kilimanjaro National Park, see this website.
Text and photos provided by Alissa of Exploring Wild, a website dedicated to exploring our planet through active outdoor adventure and thoughtful travel.
Have you been to Kilimanjaro National Park? If so, do you have any additional information or advice about this UNESCO World Heritage site? Please add your comments below!