By Lana
What is the Sydney Opera House?
Built by Jørn Utzon, Sydney Opera House opened in 1973 and is now one of the most iconic live entertainment venues in the world. Across its six theatres, the site can seat up to 5,800 guests. The Opera House is a gorgeous piece of work that combines art and architecture and attracts over 8.2 million people a year.
Disclosure: This article contains affiliate links. Making a purchase through an affiliate link will mean a small commission for this website. This will not affect your price.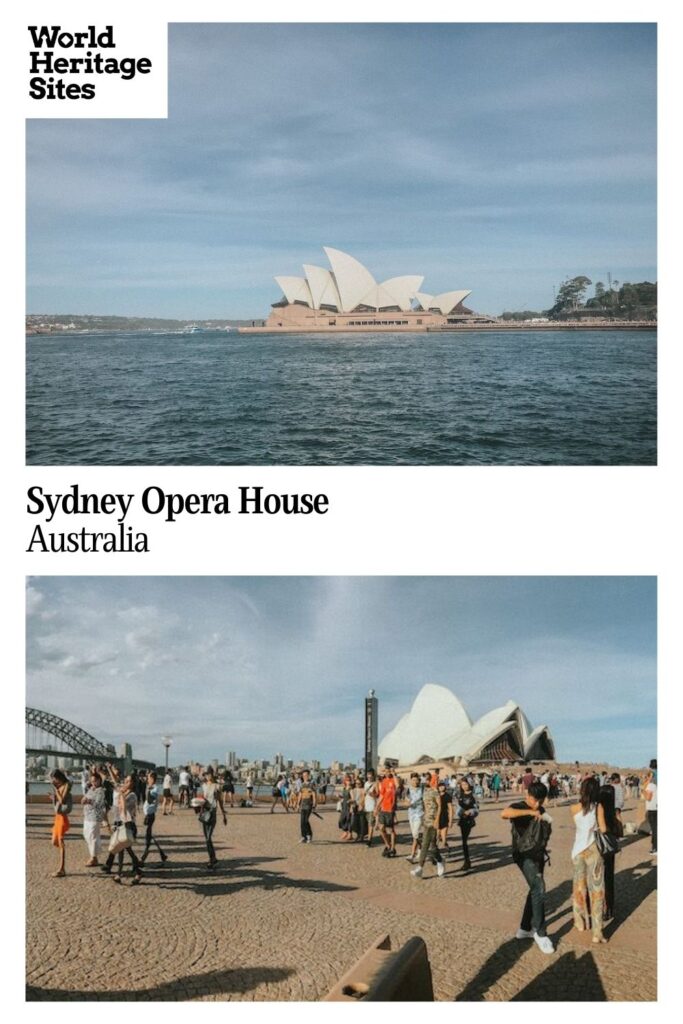 Why is the Sydney Opera House a UNESCO World Heritage site?
As UNESCO puts it, "The Sydney Opera House constitutes a masterpiece of 20th century architecture." It's a UNESCO-listed site due to its incredible design and construction within a waterscape, all of which had an influence on the architecture of the late 20th century. "The Sydney Opera House comprises three groups of interlocking vaulted 'shells' which roof two main performance halls and a restaurant." The Sydney Opera House was listed as a World Heritage site in 2007.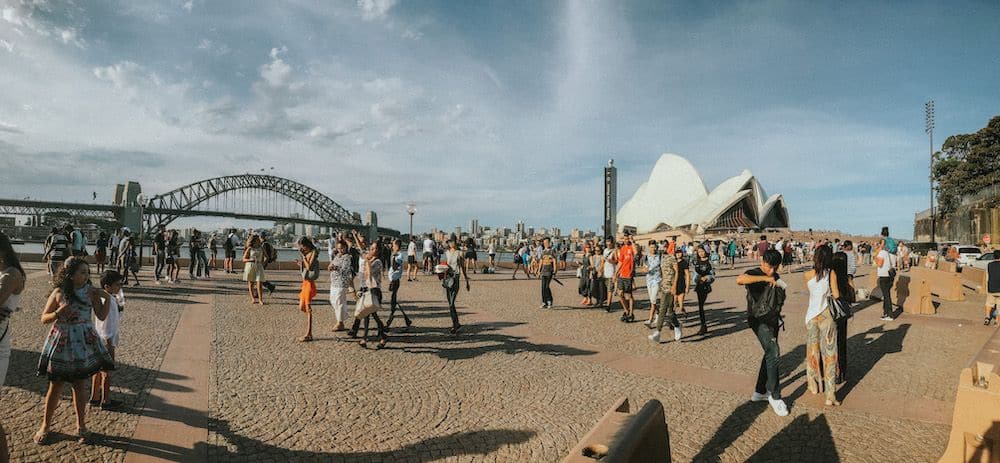 What can you expect on a visit to the Sydney Opera House?
Not only is the Opera House itself a sight for sore eyes, but you can also get some incredible views of Sydney's skyline from its steps. Take that perfect Instagram selfie with the sails, then head to Portside for some great coffee with an awesome view. Stroll down the boardwalk to try and spot a seal sunbathing or stop for dinner at one of the many harbourside restaurants. If you're a fan, book an opera performance in advance!
As well as getting to stare in awe at the Opera House, I also started the year of 2019 there watching the most incredible fireworks show ever. Spending New Year's Eve at Sydney Opera House was breath-taking, and one of my all-time-favourite memories.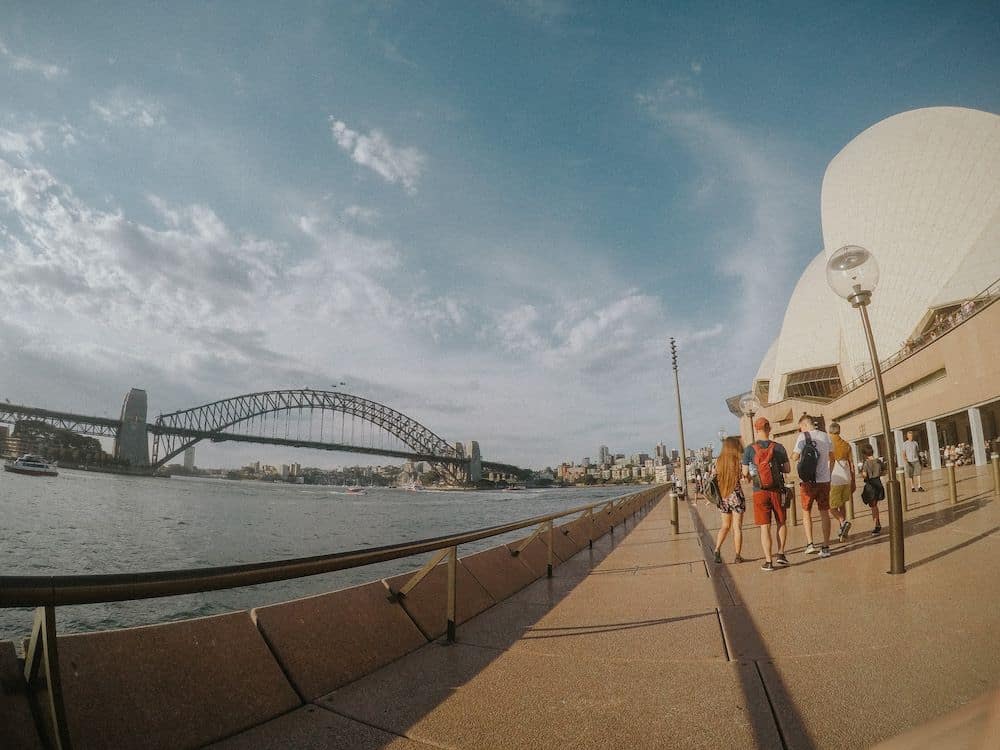 Is the Sydney Opera House worth visiting?
Definitely! Visiting the Opera House is an absolute must-do for any Sydney itinerary. You can choose to spend just an hour admiring it or spend all day exploring the amenities the Circular Quay has to offer!
You can also visit numerous other attractions close by such as the Museum of Contemporary Art Australia, the Royal Botanic Gardens, Mrs. Macquarie's Chair, and Sydney Harbour Bridge. Two of the Australian Convict Sites, another UNESCO site, are within easy reach as well.
What sorts of travelers would like the Sydney Opera House?
All kinds of travellers will enjoy a visit to the Opera House, especially those with a creative touch. It caters towards families, couples, and backpackers alike. It's for travellers in a rush, and those who like to wander.
Tips for visiting the Sydney Opera House
Take the guided tour. When I visited, I was on a tight backpacker budget and didn't take the tour. However, I have heard from so many others just how wonderful the tour is.
Check out all the alternative photo spots. There are so many spots where you can see and pose with the Opera House. My favourites include Luna Park, Belulah Street in Kirribilli, and on top of Sydney Harbour Bridge.
If you're looking for a unique visit, "Vivid" happens between May and June every year. Visit during the festival and see Sydney transformed with various music and light sculptures.
Book accommodations in Sydney.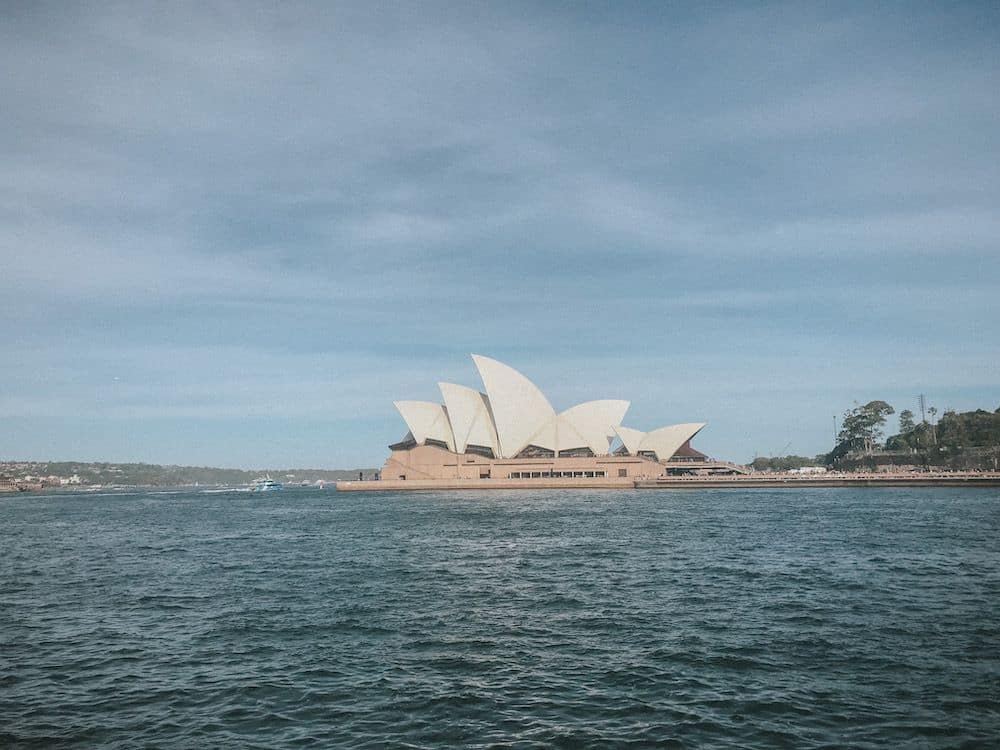 Where is the Sydney Opera House?
Sydney Opera House is situated on Circular Quay in Australia's largest city, Sydney.
If you're in a rental car, the closest car park is the Sydney Opera House Car Park, located at 2 Macquarie Street (Northern end). Rates start at AUS$9 for half an hour, but you can get a discount if you pre-pay via Book A Bay.
Public transport is much more affordable, and very easy to use. The closest bus/metro stop is Circular Quay, just a six-minute walk away. Both the buses and metro are regular and relatively cheap; visit the Transport NSW website for more information.
There is also a courtesy bus for elderly and less mobile visitors who are booked in for a performance.
For more information about the Sydney Opera House, the courtesy bus, its opening hours and official tours, see its official website.
Text and photos provided by Lana of Wallflower in Wanderland. Lana is a twenty-something book-loving traveller from England who writes her travel, mental health and lifestyle blog hoping to inspire others who also struggle with mental health and give them something to relate to. As well as writing about her personal mental health struggles, Lana also provides tips, itineraries, survival guides and other travel advice in order to help make things a little easier for your adventure planning.
Have you been to Sydney Opera House? If so, do you have any additional information or advice about this UNESCO World Heritage site? Please add your comments below!