By Lana
What are the Hill Forts of Rajasthan?
The Hill Forts of Rajasthan is a collection of six incredible forts within Rajasthan: Amer Fort, Chittorgarh Fort, Gagron Fort, Jaisalmer Fort, Kumbhalgarh Fort, and Ranthambore Fort. All six forts represent the legacy of the Rajput princely states from the 8th-18th century.
Disclosure: This article contains affiliate links. Making a purchase through an affiliate link will mean a small commission for this website. This will not affect your price.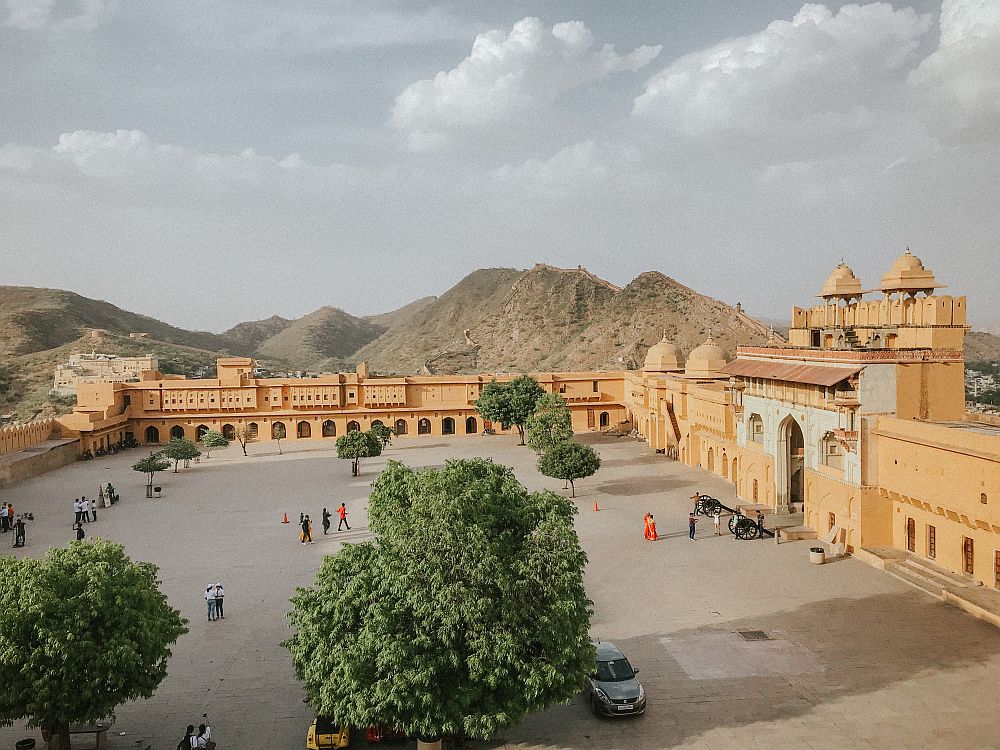 Why are the Hill Forts of Rajasthan a UNESCO World Heritage site?
The Hill Forts of Rajasthan were named as a UNESCO World Heritage site in 2013. The Hill Forts of Rajasthan played a key part in the development of Princely Rajput ideologies; by using natural landscapes such as forests, desert, hills, and rivers, these forts played an important part in establishing "traditional Indian principles" within architecture. In another time, the forts defended palaces, included housing for the court and guard, served as a path for the Silk Road, and some acted as trading centres. Many also had temples inside and water harvesting systems, and some even went beyond and became self-contained cities.
What can you expect on a visit to the Hill Forts of Rajasthan?
The forts are visited by millions of tourists every year, all of whom are particularly attracted by the incredible architecture and the rich cultural history of all six forts. Each of the forts is very different and unique, but my personal favourite is the Jaisalmer Fort as it is still inhabited, which makes it even more interesting.
All forts contain multiple terraces, courtyards, and halls inside; it is very easy to get lost! Guided tours are available and recommended if you want to learn about the rich history of each fort.
Amer Fort is near the UNESCO-listed city of Jaipur. You may notice that some people will be riding elephants at the Amer Fort, I advise you not to do this.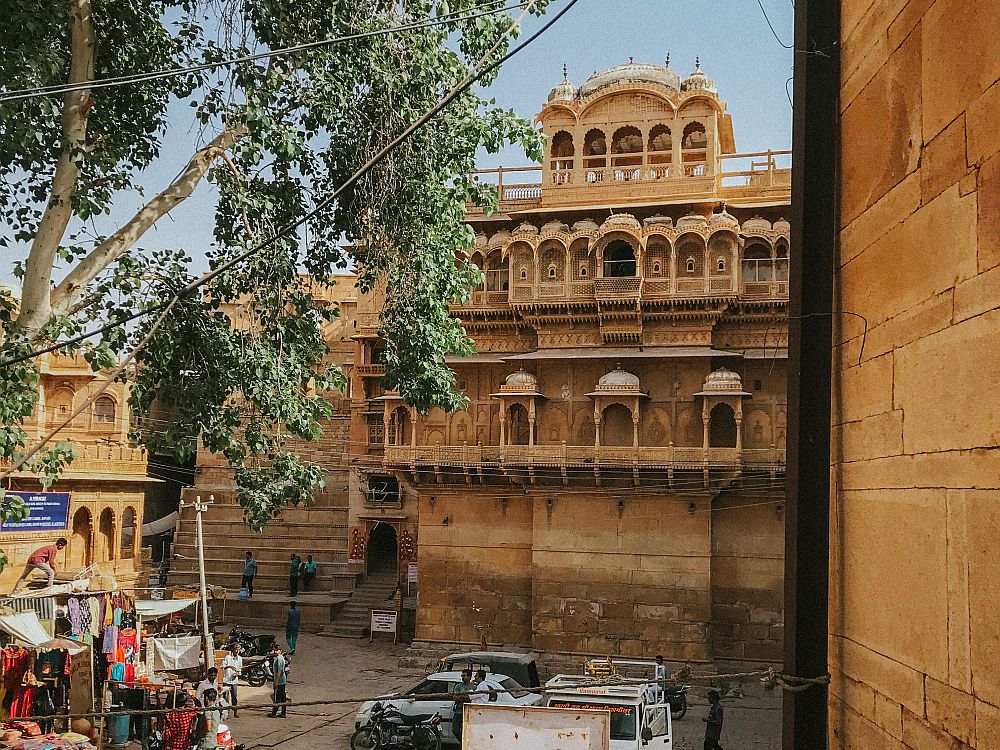 Are the Hill Forts of Rajasthan worth visiting?
Absolutely. I think if you are short for time, then consider doing some more research and choosing a few favourites rather than visiting all six. But if you can spare the time, I would really recommend visiting all six forts as they are all as spectacular and unique as one another.
What sorts of travellers would like the Hill Forts of Rajasthan?
The forts are suited for travellers and tourists alike, those who enjoy history but also can admire architecture, and those who enjoy a good explore.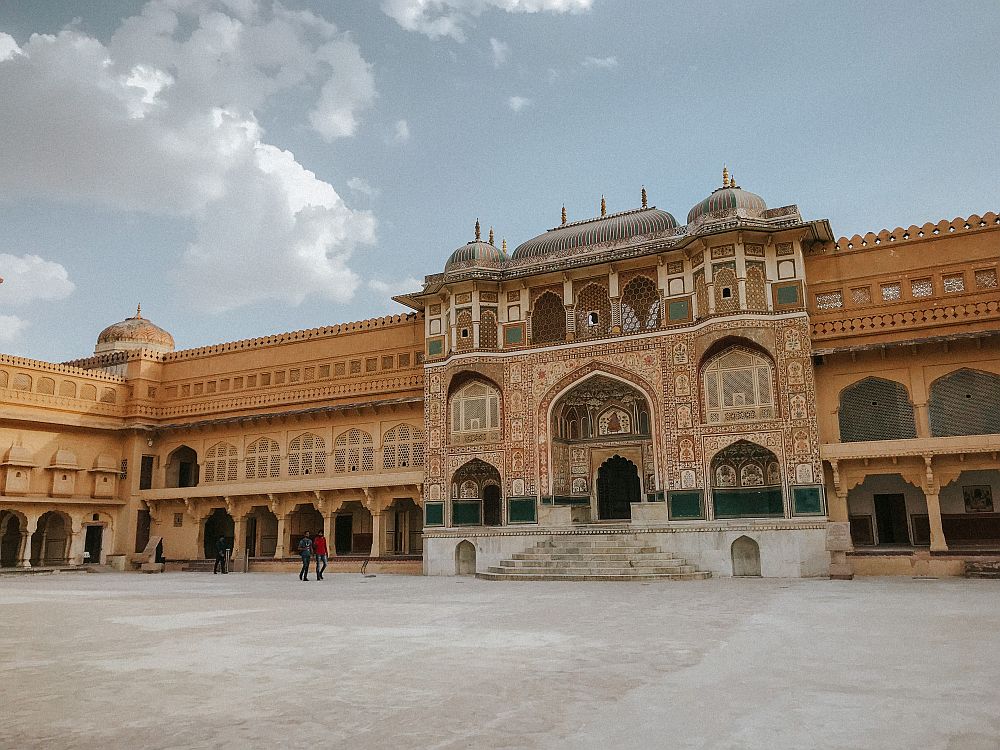 Tips for visiting the Hill Forts of Rajasthan
I'd suggest visiting Chittorgarh and Kumbhalgarh as daytrips from Udaipur.
It is advised that you hire a taxi to explore Chittorgarh Fort due to its size.
You can watch Light and Sound shows at Chittorgarh, Amer, and Kumbhalgarh.
The best time to visit the forts is within the winter months to avoid the hot temperatures as you will be doing a lot of walking. Always wear suncream and bring lots of water.
Where are the Hill Forts of Rajasthan?
All forts are accessible via taxi/tourist car or rickshaw and these can be booked for pick-up from your accommodation, or you can hail one wherever you are. Just be sure to agree on a price first.
Amer (Amber) Fort in Jaipur
Amer Fort is located upon the hilltop of the Aravalli Ranges.
Chittorgarh (Chittor) Fort
Chittorgarh Fort is spread across 280 hectares, making it the largest fort in India. The nearest airport is Udaipur.
Gagron Fort
This fort is situated within the Jhalawar district, 12km away from Jhalawar city.
Jaisalmer Fort
Jaisalmer Fort, one of the largest and best-preserved forts of the collection, is located within the stunning city of Jaisalmer. It's easy to reach via a rickshaw.
Kumbhalgarh Fort
This fort is said to include the second-longest wall in the world. It's located 96km from Udaipur airport.
Ranthambore Fort
This fort is located on the edge of the Ranthambore National Park in Jaipur, a wildlife reserve sheltering many species, including tigers.
Accommodations in Khilchipur, near Ranthambore Fort.
All sites are maintained by the Rajasthan Government and Archeological Survey of India. The opening times and admission fees vary. You can find information about each fort at these pages on the Rajasthan Tourism website:
Text and photos provided by Lana of Wallflower in Wanderland. Lana is a twenty-something book-loving traveller from England who writes her travel, mental health and lifestyle blog hoping to inspire others who also struggle with mental health and give them something to relate to. As well as writing about her personal mental health struggles, Lana also provides tips, itineraries, survival guides and other travel advice in order to help make things a little easier for your adventure planning.
Have you been to any of the Hill Forts of Rajasthan? If so, do you have any additional information or advice about this UNESCO World Heritage site? Please add your comments below!