By Charu Goyal
What is Jaipur City, Rajasthan?
Jaipur is the capital and the largest city of the princely state of Rajasthan in northwestern India. Founded in the early 18th century by Maharaja Jai Singh II, it is a walled city known for its terracotta pink buildings and monuments.
Disclosure: This article contains affiliate links. Making a purchase through an affiliate link will mean a small commission for this website. This will not affect your price.
From Hawa Mahal to the City Palace to Patrika Gate, Jaipur is home to a plethora of beautiful attractions. There are even two other UNESCO World Heritage sites in Jaipur: the Jantar Mantar; and Amer Fort, one of the Hill Forts of Rajasthan.
Other notable landmarks include Albert Hall Museum, Jal Mahal, Nahargarh Fort, Jaigarh Fort, Gaitore Ki Chhatriyan, Panna Meena Ka Kund, Birla Mandir, and Galta Ji Temple.
Why is Jaipur a UNESCO World Heritage site?
In UNESCO's words, "Jaipur is an expression of the astronomical skills, living traditions, unique urban form, and exemplary innovative city planning of an 18th-century city from India." It is designed based on the principles of Vastu Shastra and Shilpa Shastra incorporating a monumental grid structure, important in the history of Indian urban planning.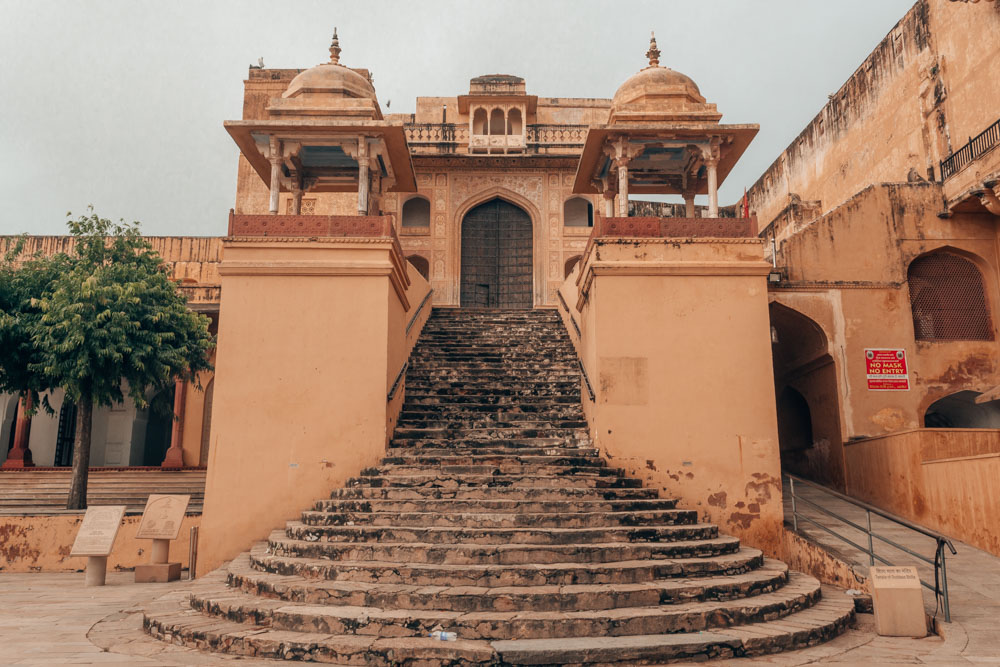 What can you expect on a visit to Jaipur?
A burst of sensations. The walled city of Jaipur consists of bustling bazaars, colorful clothing, pink facades, street vendors, non-stop traffic, monkeys, and cows. You can expect to experience endless honking of cars and persistent hawkers as you go from one architectural marvel to another.
It is also home to some very kind and welcoming locals, and you will probably notice just that upon your visit. People in Jaipur are always keen on giving directions, sharing tales of yesteryear, and inviting guests for a cup of hot chai. The local food of the region is delicious too.
Jaipur is lovingly called a city of palaces, so there are several of those to visit. But since it is a popular touristic destination, these sights can get busy with tour buses and crowds. If that happens, wander off the beaten path to one of the cenotaphs, and you will find yourself surrounded by peace and tranquility.
Is Jaipur worth visiting?
Definitely. You cannot come to India and not make a trip to Jaipur. It is often the highlight for people visiting India and is one of the most loved cities in the country. Plan to spend at least three nights as there are many places to see in Jaipur.
Book your Jaipur accommodations here.
What sorts of travelers would like Jaipur?
Whether you are on a backpacking adventure, family vacation, honeymoon, or a luxury trip, Jaipur has something for everyone. From expansive five-star palaces to budget havelis (historical homes or guest houses) and traditional Indian homestays, the city has plenty of options for visitors.
It is also a great destination for art aficionados, lovers of history and architecture, and photographers. Some of the crafts that Jaipur is known for are blue pottery, block printing, luxury textiles, miniature paintings, gems, and jewelry.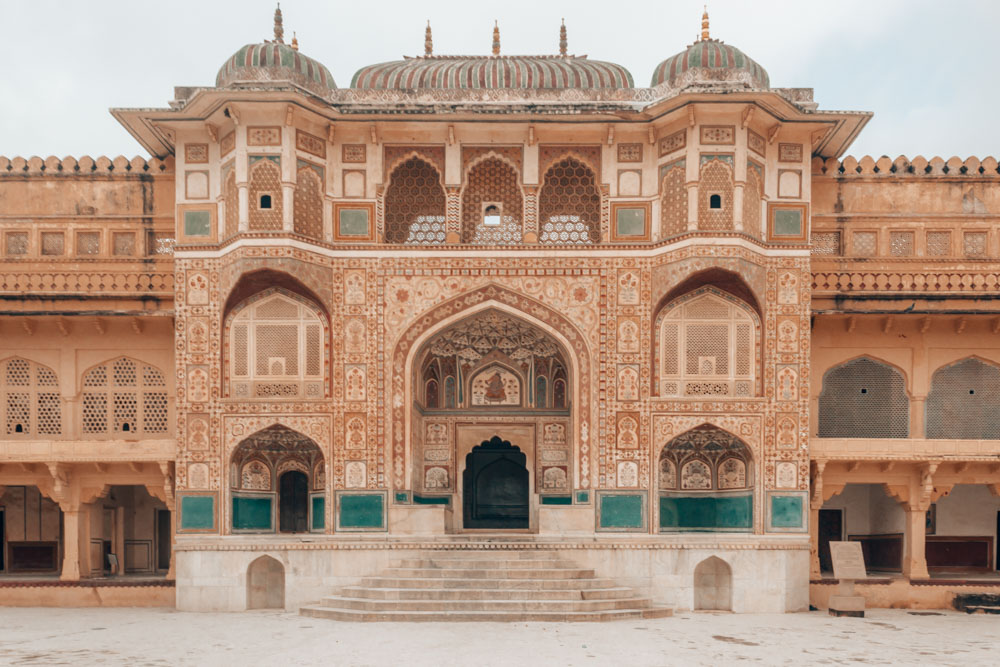 Tips for visiting Jaipur
Keep the weather in mind! Jaipur gets hot during the summer, which can make exploring the city unpleasant. Avoid the scorching months of April-June.
Touristic hotspots such as Amer Fort see heaps of crowds, so try going early in the morning to have a more peaceful experience. And remember to check out the other sights in Amer Town when visiting. There are many hidden gems nearby.
If shopping in the bazaars, don't forget to haggle. Bargaining is a normal practice in Jaipur and shopkeepers will often quote an inflated price.
Lastly, if traveling to Jaipur from Agra or vice versa, make sure to check out Chand Baori on the way. It is one of the largest and deepest step-wells in the world, and totally worth seeing.
Book a guided tour of Jaipur here!
Where is Jaipur?
Jaipur is located on the eastern border of the Thar Desert in the Indian state of Rajasthan. It is approximately 270 km (168 mi) from New Delhi, the national capital of India. Depending on the highway condition and the traffic, you can reach Jaipur in around four and a half hours. From Agra, it is about 4 hours (240 km or 149 mi).
There are also daily buses, trains, and flights operating between Jaipur and its nearby cities. The fastest train from Delhi to Jaipur takes 3 hours and 55 minutes. A flight, on the other hand, is about 1 hour.
For more information about Jaipur, its opening hours, and admission fees, see its official website.
Text and photos provided by Charu Goyal of Travel with CG. Charu enjoys writing about destination guides, photography spots, blogging, and social media tips on her website. She lives in Jaipur, Rajasthan, and regularly shares pictures from India on her Instagram.
Have you been to Jaipur City? If so, do you have any additional information or advice about this UNESCO World Heritage site? Please add your comments below!