Historical Complex of Split with the Palace of Diocletian
By Nicole Janowski
What is the Historical Complex of Split with the Palace of Diocletian?
Split is the second-largest city in Croatia and a popular destination for tourists from around the world. The protected area around Split's city centre contains the remains of Roman Emperor Diocletian's Palace that dates back to the 3rd century AD. Within the Historical Complex of Split, you'll also find a cathedral, a mausoleum, medieval fortifications, and various palace structures.
The modern-day city of Split was actually built around the fortified walls of Diocletian's Palace. You can see remnants of the ancient fortress everywhere around Split's Old Town.
Disclosure: This article contains affiliate links. Making a purchase through an affiliate link will mean a small commission for this website. This will not affect your price.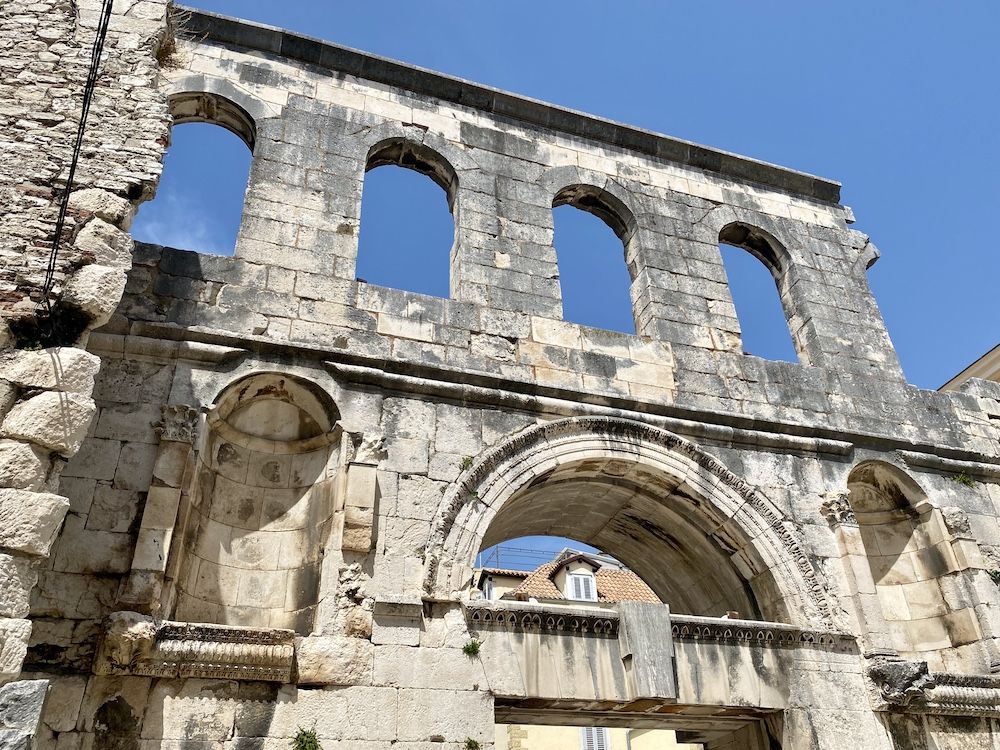 Why is the Historical Complex of Split a UNESCO World Heritage site?
The Historical Complex of Split is a UNESCO site because it is one of the most complete and best-preserved architectural ensembles in the Balkans region. Remains from Diocletian's Palace are visible throughout the city and have been repurposed and reused in the city's modern structure. The historical walls and fortifications of the original palace have been woven into Split's architectural and cultural heritage.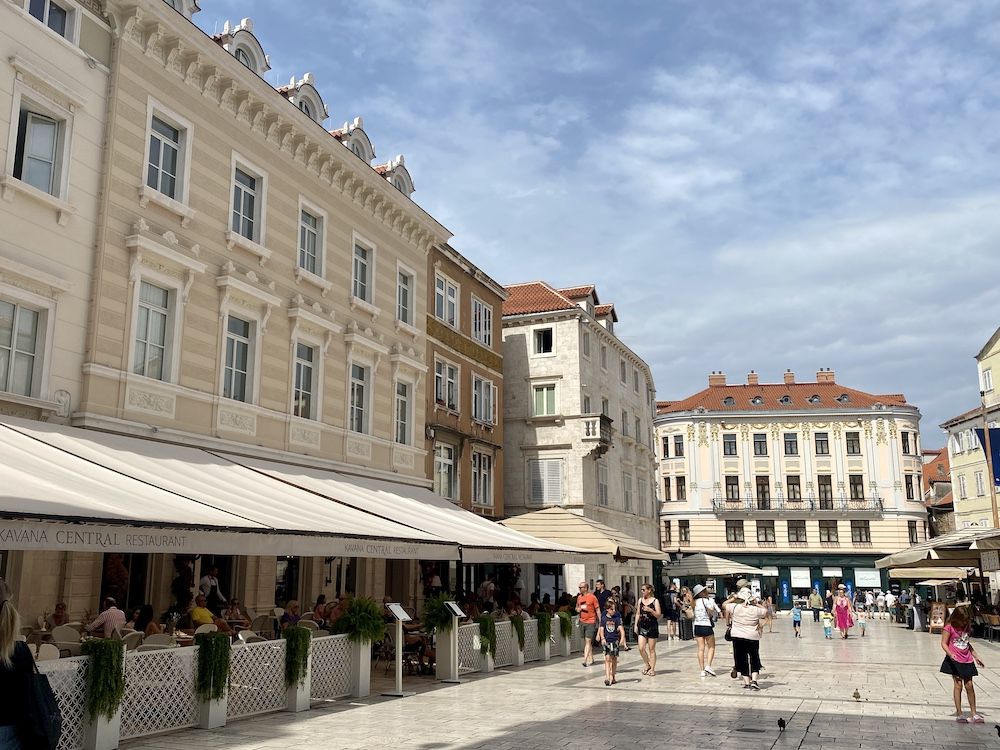 What can you expect on a visit to Split?
Split is an absolutely gorgeous city on the shores of the Adriatic Sea. On my visit, the weather was flawless and the tourists were out in full force. Whether you're appreciating the Palace of Diocletian, strolling down the Riva boardwalk, or lying out by the beach, you can expect to be blown away by the beautiful surroundings.
Besides exploring the city itself, Split makes a great jumping-off point for many day trips in the area. You can take a boat tour to the nearby islands, explore Krka or Plitvice National Parks, or catch a bus over to Dubrovnik. Croatia is filled with both cultural and natural wonders!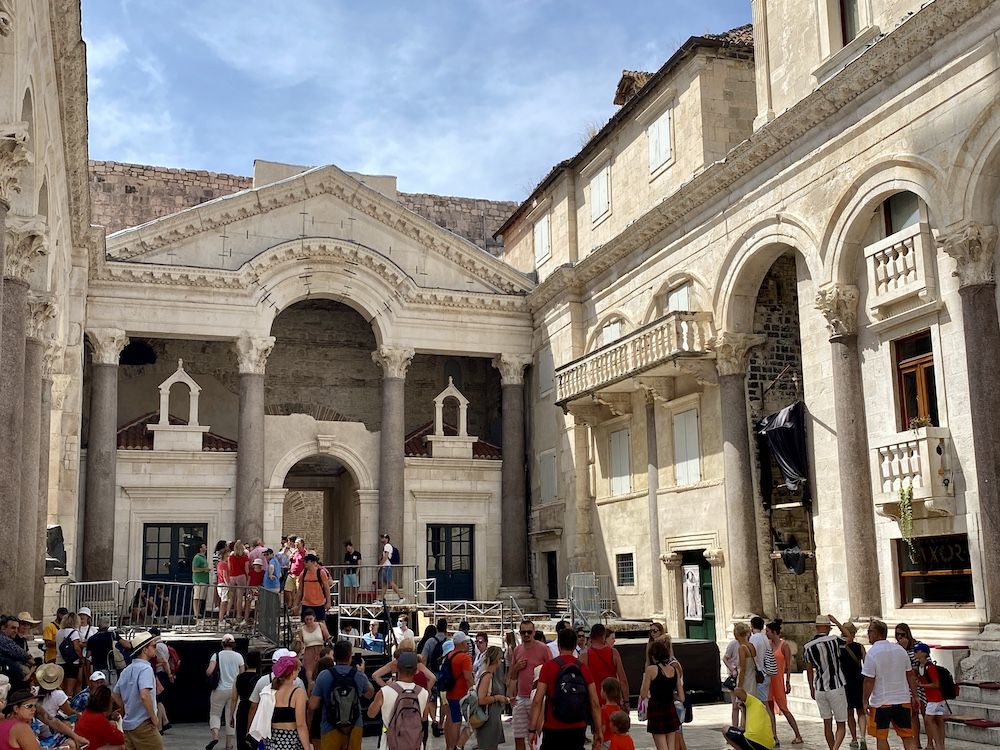 Is Split worth visiting?
Split is absolutely worth a visit. Most, if not all, travelers will be able to find something they enjoy. Whether you're interested in history, food, or partying, Split is a great city to experience Croatian culture. Anywhere between 2 and 5 days is the perfect amount of time to see the city.
Some visitors might find Split's Historic Complex to be too crowded and touristy, especially if you visit during the summer. To avoid this, make an effort to explore outside the city centre. This will give you a more authentic experience.
Accommodations in Split, Croatia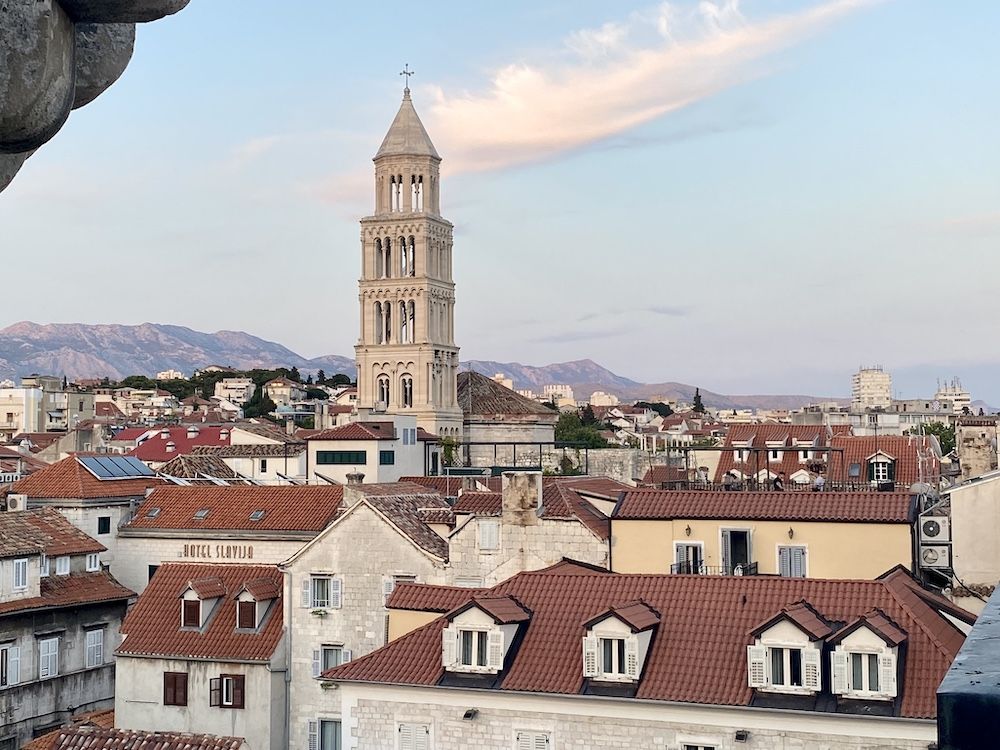 Tips for visiting Split
The main ruins of Diocletian's Palace can be very crowded during peak times. Arriving early in the day gives you the best chance of avoiding the crowds.
Since many of the ruins are integrated into Split's buildings, wandering around the outside of the Palace is free. You'll need to pay a fee if you want to see the excavated remains in the basement.
A lot of restaurants within Split's Historic Centre are overpriced and extremely touristy. Walking just a few streets outside this area will give you a cheaper, tastier, and more authentic meal.
Where is Split?
Split is located along Croatia's Adriatic coast. By car, it takes about 4 hours from the capital city of Zagreb. If you're coming from Dubrovnik, it will take around 3 hours (not including the border crossing through Bosnia and Herzegovina). There are ample free and paid parking options within Split's city limits.
Split can also be reached by public bus or ferry from all major cities in the country.
For more information about the Historical Complex of Split with the Palace of Diocletian, its opening hours and admission fees, see its official website.
Text and photos provided by Nicole Janowski of Niki in New Zealand. She is a travel blogger who's passionate about putting together in-depth guides and itineraries for her favorite destinations around the world. You can find her on Instagram @nicjano.
Have you been to Split? If so, do you have any additional information or advice about this UNESCO World Heritage site? Please add your comments below!