Historic Centre of Warsaw
By Nicole Janowski
What is the Historic Centre of Warsaw?
Warsaw is the capital of Poland and its largest city. Founded in the 13th century, the city contains hundreds of reconstructed churches, palaces, and marketplaces. Its Historic Centre, or Old Town, is a charming collection of colorful buildings and open squares. Nowadays, there are thriving arts and restaurant scenes, as well as plenty of urban green spaces.
Disclosure: This article contains affiliate links. Making a purchase through an affiliate link will mean a small commission for this website. This will not affect your price.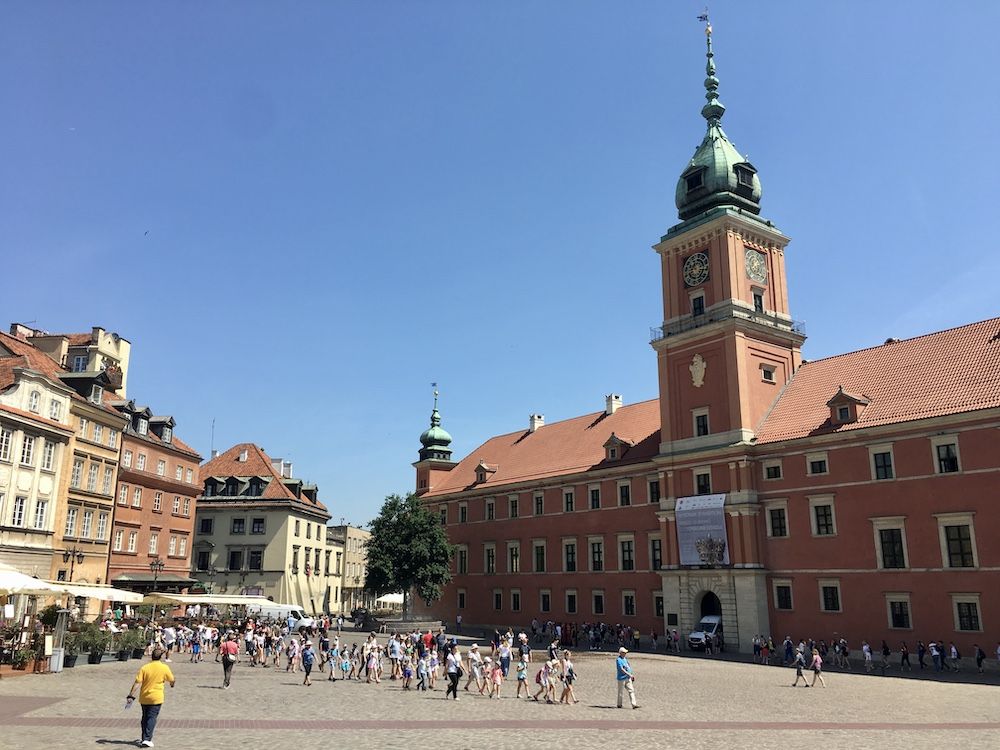 Why is the Historic Centre of Warsaw a UNESCO World Heritage site?
The 1944 Warsaw Uprising caused more than 85% of Warsaw's Old Town to be intentionally destroyed by the Nazis. Afterwards, with a push from its citizens, the city went through nearly twenty years of construction to meticulously restore its Historic Centre. According to the UNESCO site, "It is an outstanding example of a near-total reconstruction of a span of history covering the 13th to the 20th century."
What can you expect on a visit to Warsaw?
Warsaw is a lovely city with lots to do and see. On my visit, we strolled around the streets of the Old Town, visited the Presidential Palace, and saw the view from the top of the Palace of Culture and Science. We also took a free walking tour that ended with us learning how to properly take a shot of vodka!
When visiting Warsaw, you can also expect to experience true Polish hospitality. Polish people are friendly, welcoming, and quick to offer you a drink or a tasty meal. They are very proud of their culture and love teaching tourists more about it.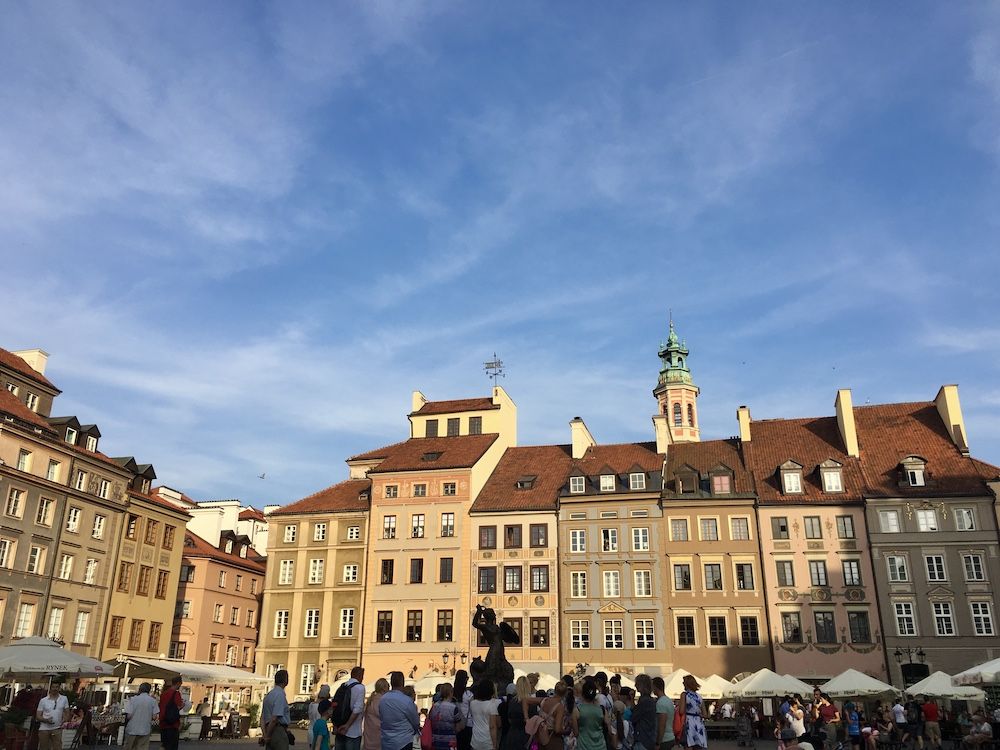 Is Warsaw worth visiting?
Warsaw is definitely a city worth visiting for at least a few days. There are plenty of historical and cultural sites to visit within the Old Town, including the Museum of Warsaw, Old Town Market Square (or rynek), and the Royal Castle.
Warsaw also makes a great base for day trips around the region. You can easily visit places like Torun, Wieliczka Salt Mines, and Auschwitz concentration camp from Warsaw.
Find your accommodations in Warsaw by clicking on the map below:
What sorts of travelers would like Warsaw?
Anybody who likes history, art, and delicious food will love Warsaw. Backpackers, students, and anyone traveling on a tight budget will especially appreciate Warsaw (and Poland in general) because it's very cheap to visit.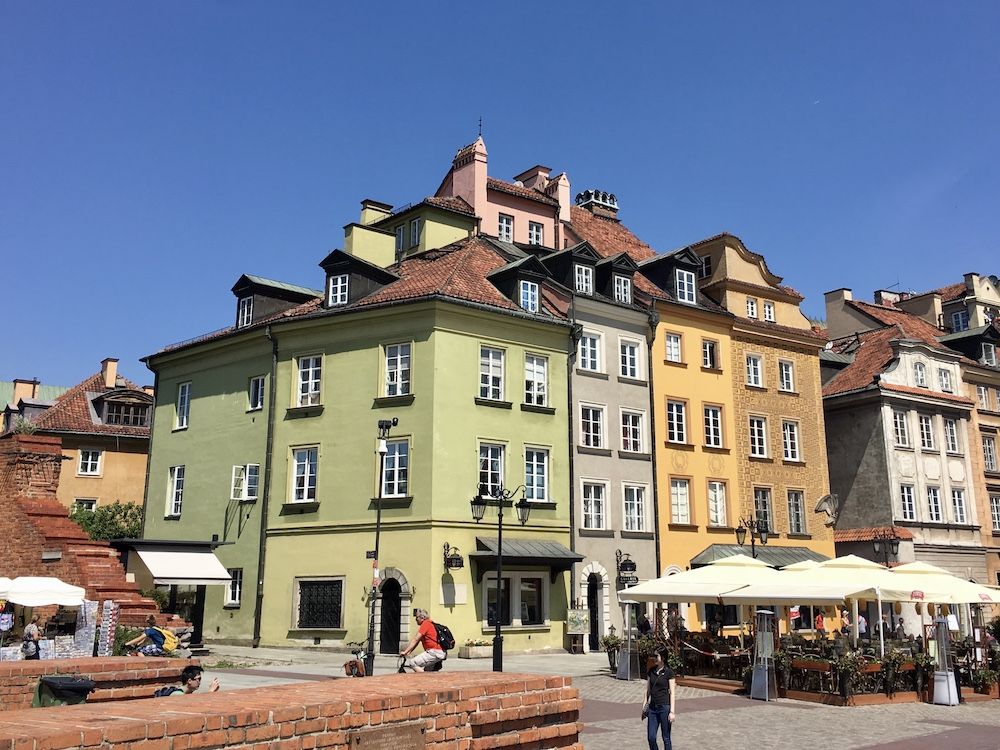 Tips for visiting Warsaw
One of the best ways to explore Warsaw's Historic Centre is to take a free walking tour. There are several companies that offer them and most will start in the Old Town Market Square. They are tip-based, so you can decide how much it was worth to you.
Make sure to eat plenty of Polish food while in Warsaw. Some must-try dishes include pierogi (dumplings), gołąbki (cabbage rolls), and Pączki (jam-filled donuts).
There are plenty of other things to do too. Click the image below:
Where is Warsaw?
Warsaw is located in east-central Poland along the Vistula River. By car, the closest major cities to Warsaw are Łódź (2 hours), Białystok (2 hours 10 minutes), and Kraków (3 hours 15 minutes). There is plenty of paid and street parking available in the city centre.
Warsaw can also be reached by bus and train from most major cities in Poland.
For more information about the Historic Centre of Warsaw, see its official website.
Text and photos provided by Nicole Janowski of Niki in New Zealand. She is a travel blogger who's passionate about putting together in-depth guides and itineraries for her favorite destinations around the world. You can find her on Instagram @nicjano.
Have you been to Warsaw? If so, do you have any additional information or advice about this UNESCO World Heritage site? Please add your comments below!