Mammoth Cave National Park
By Teresa
What is Mammoth Cave?
Mammoth Cave is an extraordinary natural wonder located in south-central Kentucky. It is the world's longest-known cave system, boasting an intricate labyrinth of underground passages, chambers, and galleries spanning more than 400 miles. This remarkable geological marvel is nestled within Mammoth Cave National Park, a designated UNESCO World Heritage site.
Disclosure: This article contains affiliate links. Making a purchase through an affiliate link will mean a small commission for this website. This will not affect your price.
The cave's intricate network of passages has been shaped over millions of years by the erosive force of water on limestone rock. The result is a captivating subterranean realm adorned with stunning formations such as stalactites, stalagmites, draperies, and flowstone.
Visitors to Mammoth Cave can choose from various guided and self-guided tours that cater to different interests and abilities, revealing the cave's enchanting features, from its colossal chambers to its delicate formations.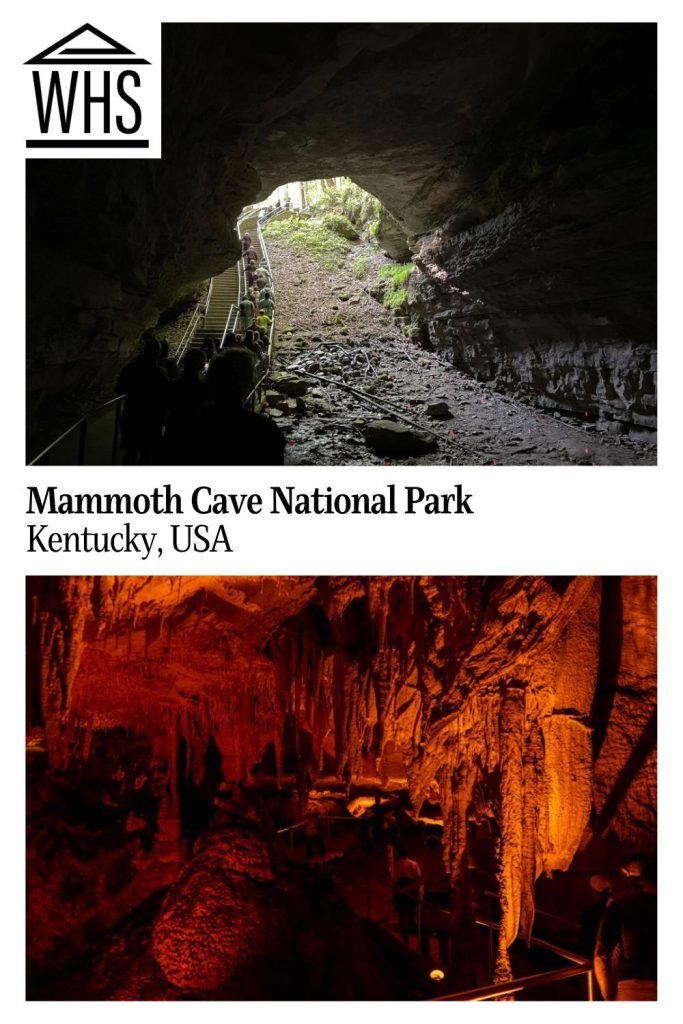 Why is Mammoth Cave a UNESCO World Heritage site?
Mammoth Cave is a UNESCO World Heritage site due to its exceptional value as both a natural and cultural site. Its geological significance is characterized by the world's longest-known cave system and diverse subterranean formations. According to UNESCO, "The long passages with huge chambers, vertical shafts, stalagmites and stalactites, splendid forms of beautiful gypsum flowers, delicate gypsum needles, rare mirabilite flowers and other natural features of the cave system are all superlative examples of their type. No other known cave system in the world offers a greater variety of sulfate minerals."
The flora and fauna inside the cave constitute an important collection: "over 130 species, of which 14 species of troglobites and troglophiles are known only to exist here."
At the same time, the cave provides a record of millions of years of geological processes, as does the karst landscape outside the cave.
Its historical relevance as a prehistoric habitation site and its role during wartime makes it a unique cultural resource.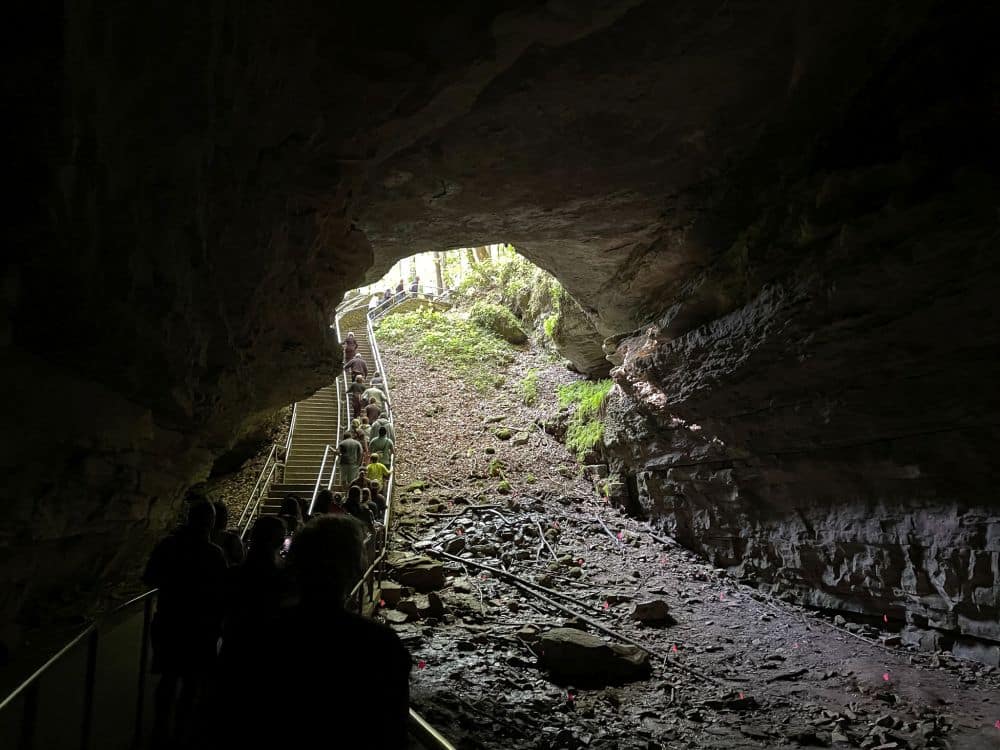 What can you expect on a visit to Mammoth Cave?
A visit to Mammoth Cave is an immersive journey into an underground realm that feels almost otherworldly. You're greeted with awe and wonder as you enter the cave's cool depths. The sheer scale of the chambers, the intricate formations that adorn the walls, and the knowledge that you're treading upon paths carved out by nature over millions of years create a surreal atmosphere.
The guided tours provide an expertly-narrated glimpse into the cave's history, geology, and cultural significance. The guides share stories of early explorers, the indigenous people who once inhabited the area, and the crucial role the cave played during times of conflict.
One of my most vivid memories is standing in the Rotunda Room, surrounded by towering columns and intricate formations that the patient hands of nature have meticulously sculpted. It's a moment of pure wonder, a reminder of the astonishing beauty beneath the Earth's surface. Whether exploring its depths for the first time or returning to experience its wonders anew, Mammoth Cave leaves an indelible impression that lingers long after you've emerged back into the sunlight.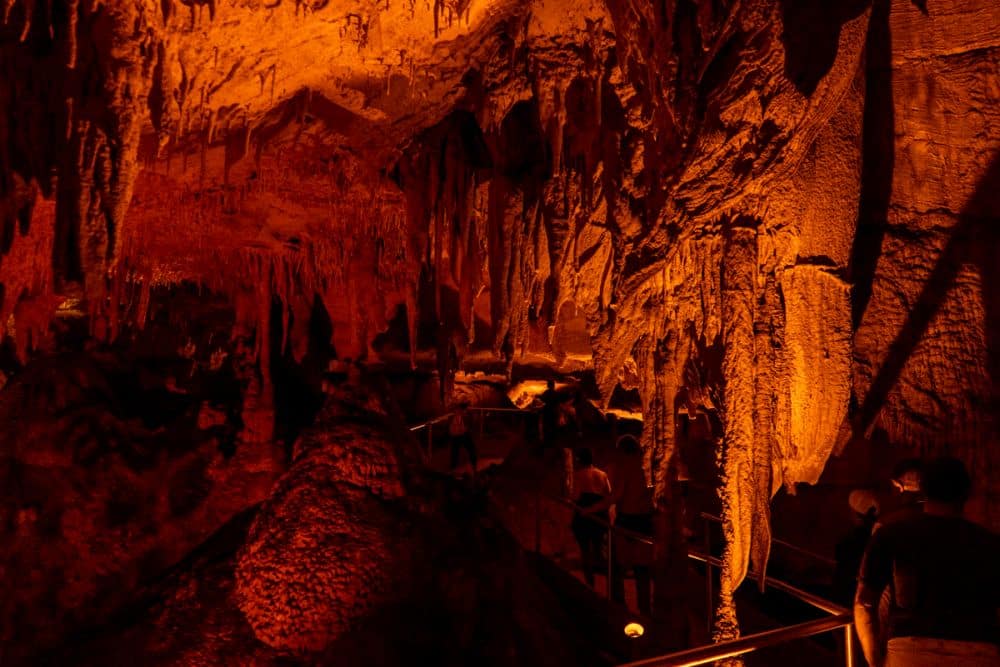 Is Mammoth Cave worth visiting?
Mammoth Cave is worth a special trip to experience its unique and awe-inspiring beauty. The cave's immense scale, intricate formations, and rich historical significance make it a destination that stands on its own merits.
Whether you're a nature enthusiast, a history buff, or simply curious about the world below the surface, the cave offers an unparalleled adventure. To fully appreciate the diverse range of tours and highlights, plan to spend at least a full day exploring Mammoth Cave National Park.
What sorts of travelers would like Mammoth Cave?
Nature enthusiasts will revel in the opportunity to witness the geological wonders that have formed beneath the Earth's surface over millions of years. History buffs will appreciate the cave's role in American history. Adventure seekers can embark on more challenging tours, crawling through narrow passages on the Wild Cave Tour.
Families will find a blend of education and entertainment as they explore the cave's mysteries together. With its diverse offerings of guided tours, rich natural beauty, and fascinating cultural heritage, Mammoth Cave caters to a spectrum of interests.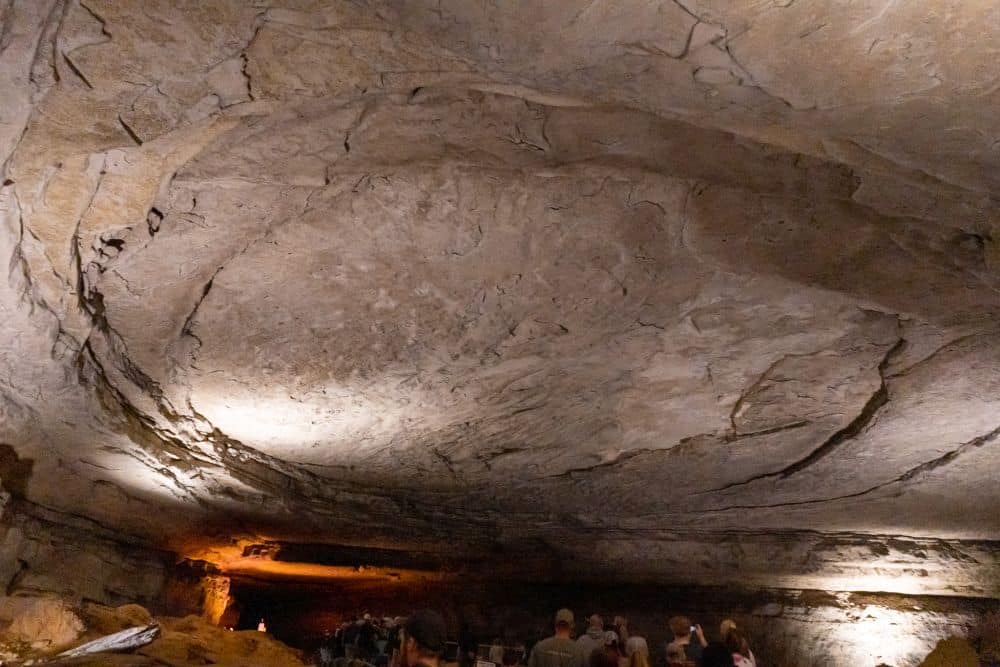 Tips for visiting Mammoth Cave
Advance Reservations: Many of the guided tours at Mammoth Cave have limited spaces and can fill up quickly, especially during peak seasons. Make advance reservations to secure your spot on the tour of your choice.
Comfortable Attire: Sturdy, closed-toe shoes with good traction are a good idea, as some passages might be slippery. Temperatures underground are cooler, so consider a lightweight jacket.
Mammoth Cave combines well with nearby attractions such as:
Kentucky Down Under: This unique attraction lets you get up close and personal with Australian wildlife. It's an excellent option for families and animal enthusiasts.
Dinosaur World: Located in Cave City, this park features life-size dinosaur replicas, making it an educational and entertaining stop, especially for families with young children.
Other UNESCO sites in the region are Cahokia Mounds State Historic Site and Great Smoky Mountains National Park.
There are also many other cave tours available in the area.
Where is Mammoth Cave?
Mammoth Cave is in south-central Kentucky at 1 Mammoth Cave Parkway, Mammoth Cave, KY 42259, United States.
By car from Louisville, Kentucky: It takes approximately 1.5 to 2 hours to reach Mammoth Cave National Park. Ample parking is available at the park, and a parking pass is required, which can be purchased at the visitor center. The pass covers parking for the entire day and costs a nominal fee.
By car from Nashville, Tennessee: The drive to Mammoth Cave also takes around 1.5 to 2 hours. Like the Louisville route, parking is available at the park with a parking pass that can be obtained at the visitor center.
Find accommodations in Louisville or Nashville, or use the map below to find accommodations in one of the small towns closer to Mammoth Cave National Park.
There are no public transportation options in the vicinity of the park. The closest major airports are Louisville, KY, and Nashville, TN. Car rentals are available at both airports.
For more information about Mammoth Cave, its opening hours and admission fees, see its official website.
Text provided by Teresa of An Acre in the City. Teresa has visited all 50 US states and is on a quest to visit every state capitol and every National Park Service Site.
Have you been to Mammoth Cave? If so, do you have any additional information or advice about this UNESCO World Heritage site? Please add your comments below!