By Kristen Czudak
What is the Great Wall?
The Great Wall of China needs no introduction, as one of the greatest and most recognizable man-made wonders of the world. More than 2000 years old, this immense series of stone fortifications stretches over 12,000 miles (19,000+ kilometers) across northern China. At its height, the Great Wall was the largest military defense structure of its kind on the planet, and protected China's borders from various invading groups and armies. Today, it remains as not only a testament to China's early ingenuity in defense, but as a lasting testament to China's architectural feats and legacy.
Disclosure: This article contains affiliate links. Making a purchase through an affiliate link will mean a small commission for this website. This will not affect your price.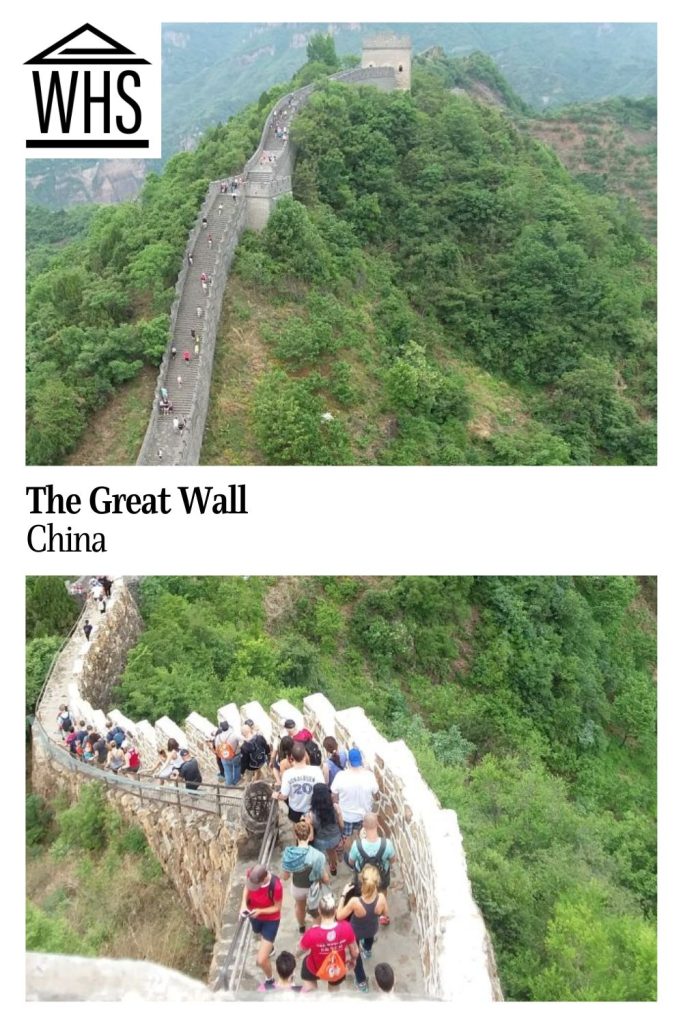 Why is the Great Wall a UNESCO World Heritage site?
The Great Wall of China received UNESCO World Heritage status for several reasons, according to UNESCO:
It is an exceptionally well-preserved architectural masterpiece, that harmoniously melds into the nature and geography of China.
The Great Wall had a lasting effect on the culture, population, politics, and growth of China throughout its construction and use as a military defense. For example, its construction required large population movements.
The Great Wall of China allows visitors to glimpse styles of architecture dating to various periods of ancient Chinese history. The rammed-earth sections, for example, stem from the Western Han period, and masonry sections from the Ming period.
This military structure served for 2000 years to defend China, while defensive techniques changed over time.
Lastly, the authenticity and integrity of the Great Wall, still intact with original craftsmanship and still standing resolute in its original site, is a lasting tribute. "Its purpose was to protect China from outside aggression, but also to preserve its culture from the customs of foreign barbarians," giving it symbolic importance in Chinese culture, according to UNESCO.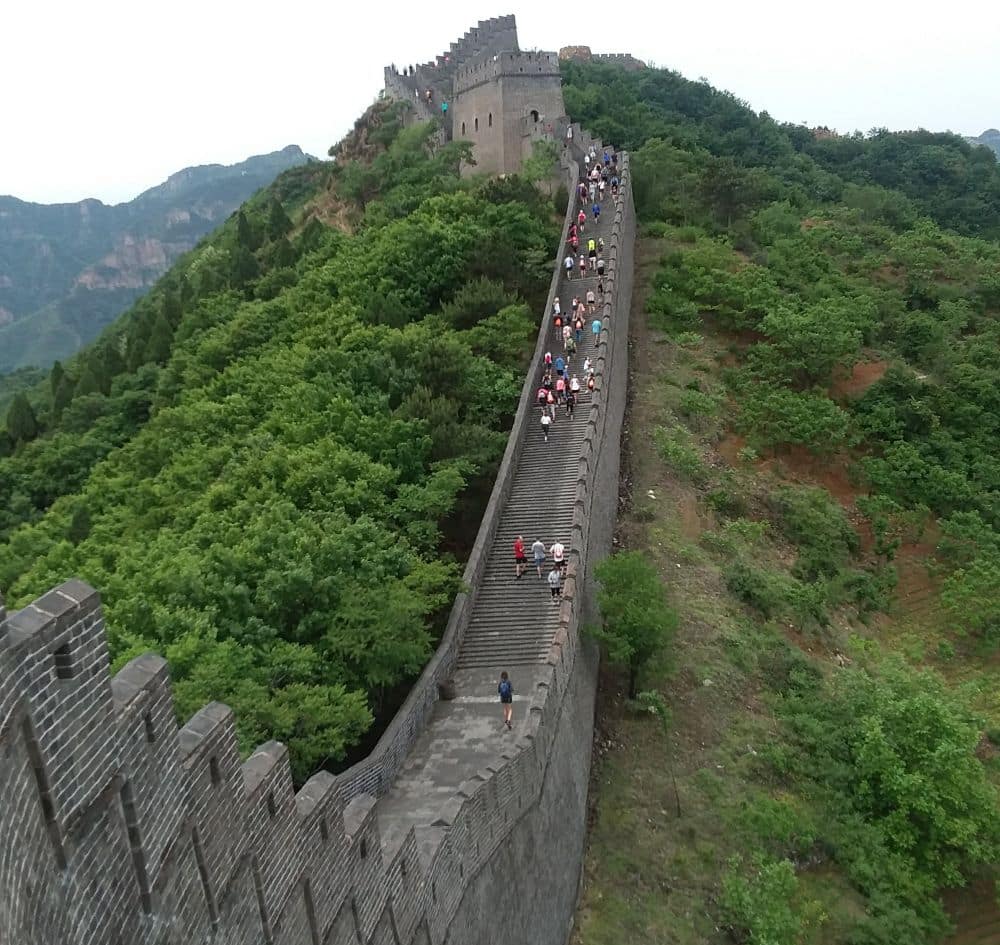 What can you expect on a visit to the Great Wall of China?
Because the Great Wall of China is so massive and stretches over so many thousands of miles, there are numerous places in China where you can visit it. There are also various ways in which you can experience the Great Wall of China. One of the most unique ways is running on the Great Wall! I was fortunate enough to experience this monolith up close and personal when I participated in the Great Wall of China Marathon. This race is run directly over 5,000 steps of the Great Wall itself.
I would recommend visiting the Huangyaguan portion of the Great Wall, also known as Huangya Pass. This small section of the Great Wall is located in Tianjin. It is within driving distance of the metropolis of Beijing, making it convenient for international visitors and tourists basing out of Beijing. The Huangya Pass portion of the Great Wall is set in steep and abrupt mountainsides, making for a very dramatic and rugged setting. From several perspectives along this portion of the Wall, it almost appears as if the Great Wall disappears into the mountainsides themselves!
Go to Viator for lots of options for tours to the Great Wall: private or group, single-day or multi-day.
When touring the Great Wall, visitors should expect a chance to see the Great Wall up close, as well as walk along the Wall if they so choose. The "steps" of the Wall themselves are not all uniform, and they are not all short, manageable steps. Be ready to haul yourself up and over larger steps, and be out of breath with the incline.
But once you are on the Great Wall itself, you may find that the structure itself surprises you with its diversity. The Great Wall is not just one long uniform structure. It is punctuated by steps of various sizes, beacon towers, windows, turrets, archways, and fortress passes. And as an added bonus, the mountains and countryside of this region are just as stunning as the Great Wall itself!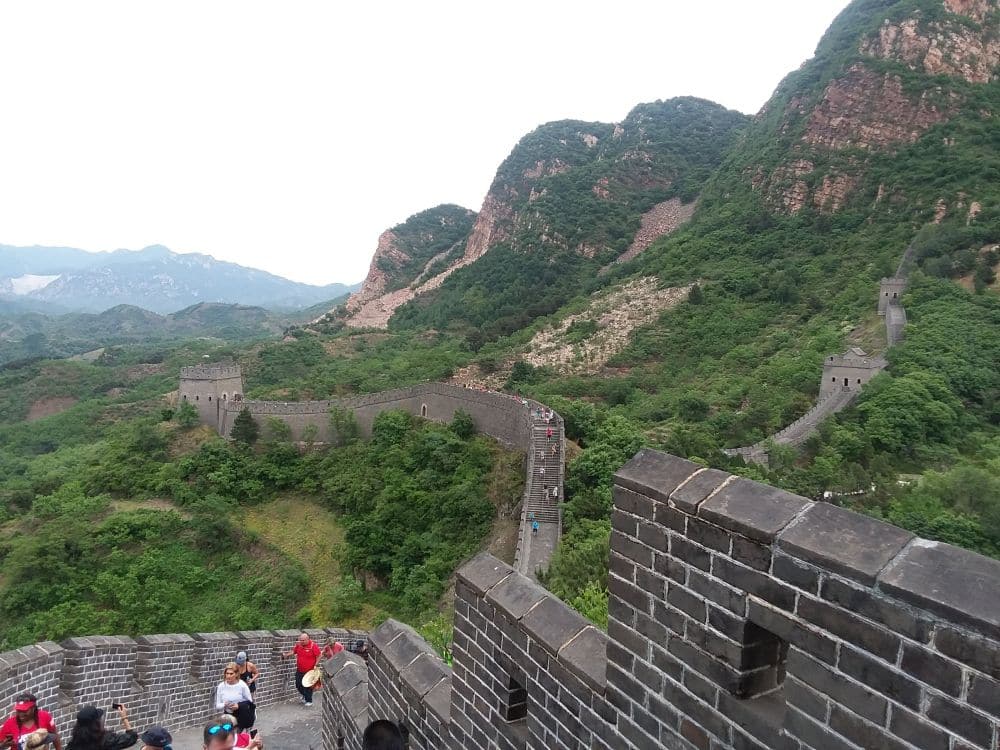 Is the Great Wall worth visiting?
The Great Wall of China is one of those landmarks that pictures cannot do justice. It is absolutely worth visiting in person! There are very few other places in the world with such a longstanding history and impressive architectural footprint, that you can actually explore with your own two feet! Visitors can easily base an entire trip around the Great Wall, exploring multiple sections. Or you can visit one section as a part of a vacation that includes other worthwhile stops in China, like nearby Beijing, the Forbidden City, the Summer Palace, and the Qing and Ming Tombs.
What sorts of travelers would like the Great Wall?
The Great Wall of China appeals to a wide variety of travelers. History buffs can marvel at the effect this structure had on China's development over the centuries. Architecture buffs can witness one of the most impressive structures in the world up close. Nature lovers will appreciate how this structure incorporates the natural wonder of China's mountains and countryside. And adventure travelers can enjoy the physical challenge of traversing some parts of the Great Wall, or even the chance to run across it during the Great Wall Marathon.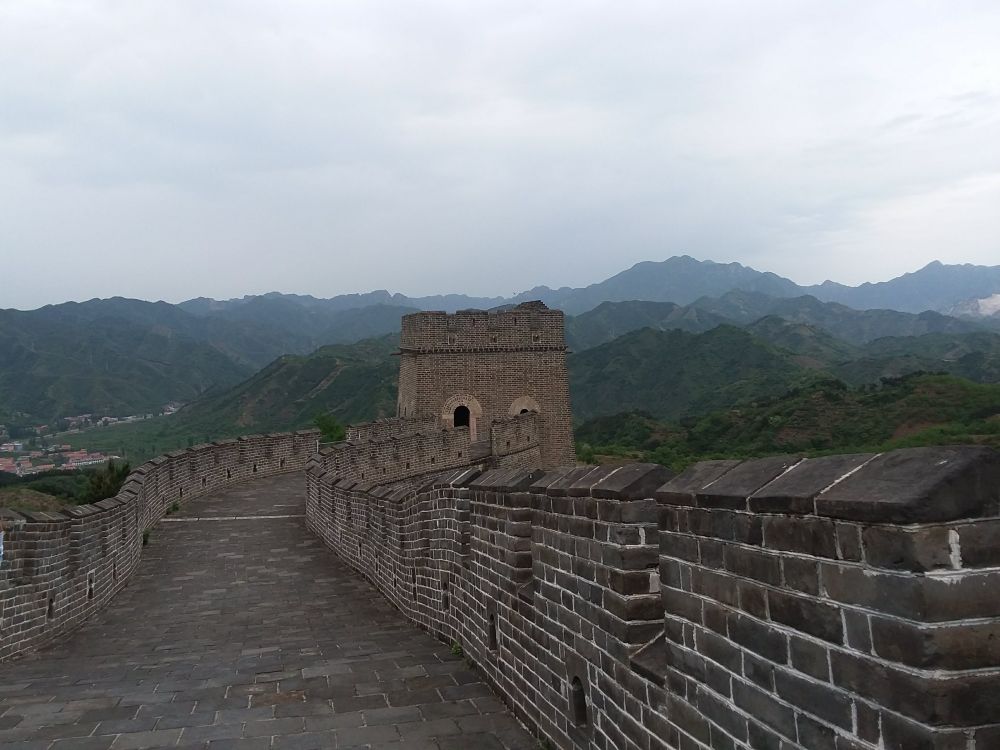 Tips for visiting the Great Wall of China
Traveling around China independently can be somewhat tricky, so it is a good idea to visit the Great Wall of China with a tour guide or utilizing public transportation, like buses. There are numerous options for organized tours, especially if you are coming from Beijing.
While you're in the Beijing area, make sure to visit other UNESCO sites like the Summer Palace and the Temple of Heaven.
When you visit the Great Wall, wear comfortable, cushioned walking or athletic shoes, sun protection like sunscreen and a hat, and take plenty of water!
Finally, appreciate that it is still possible to walk along the Great Wall itself. Be respectful of the architecture, so that it can be maintained for generations to come.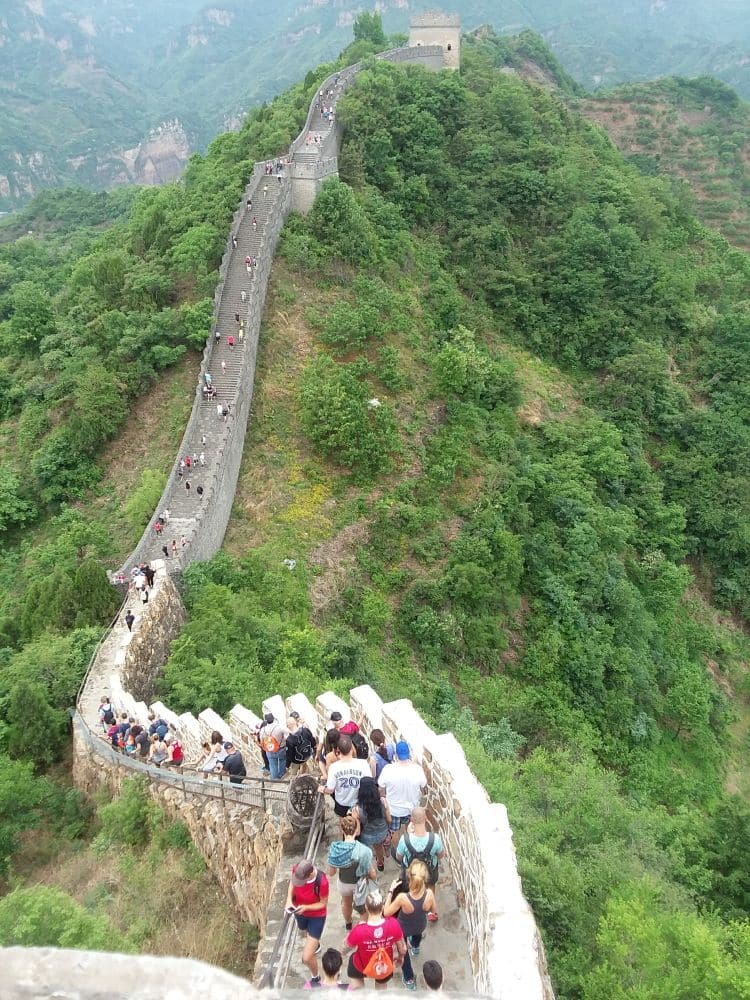 Where is the Great Wall of China?
The Great Wall stretches along the northern border for over 12,000 miles. There are various sections that visitors can tour. You can self-drive and self-visit the Great Wall, travel there by bus, or book a tour guide.
One of the most beautiful and dramatic portions of the Great Wall is in Huangyaguan at the Huangya Pass. This section of the Great Wall is about a two-hour drive from Beijing. Parking is free.
For more information about the Great Wall of China, you can start at this website.
Kristen Czudak is the author and adventurer behind Yonderlust Ramblings. If you are looking for a different kind of vacation, active travel is the answer! Discover just how far your own two feet can take you!
Have you been to the Great Wall? If so, do you have any additional information or advice about this UNESCO World Heritage site? Please add your comments below!