Iwami Ginzan Silver Mine and its Cultural Landscape
By Brandon
What is Iwami Ginzan Silver Mine and its Cultural Landscape?
Iwami Ginzan Silver Mine and its Cultural Landscape is a mountainous area located in the Japanese Prefecture of Shimane. Surrounded by mountains and river valleys lies an old archaeological area known as the Iwami Ginzan Silver Mine. According to UNESCO's website, "included in the site are fortresses, shrines, parts of Kaido transport routes to the coast, and three port towns" as well as a number of mines. These silver mines were active from the years 1526 until the year 1923.
Iwami Ginzan Silver Mine was a mining community and high-quality silver was mined in the region. The silver was distributed throughout Japan and other countries like China and Korea.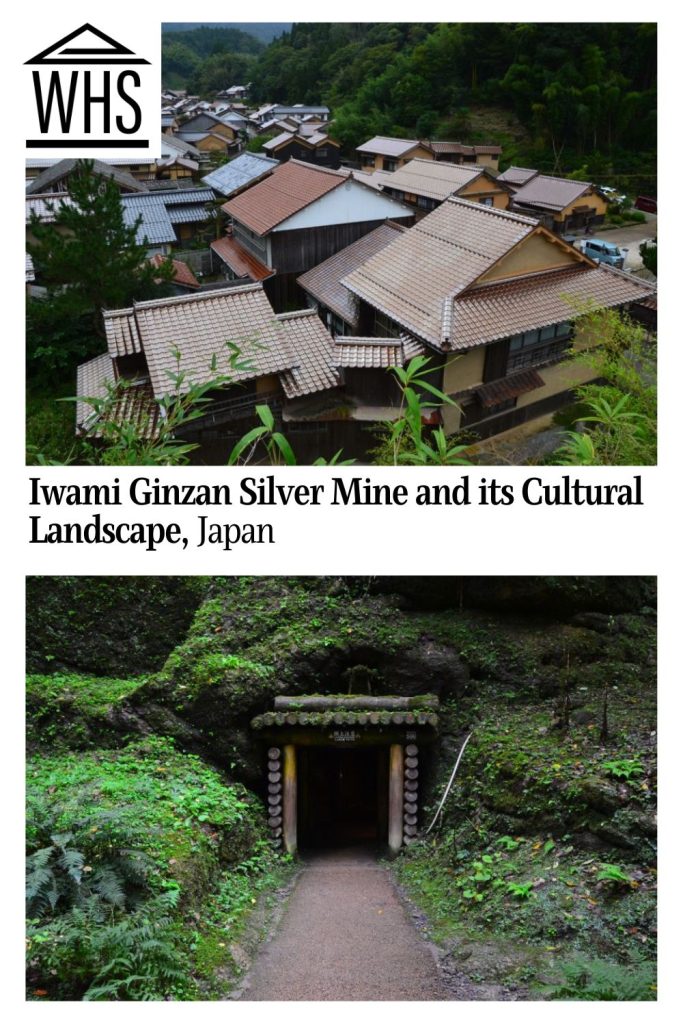 Today, visitors can stroll through the historic sites, visit the mine, and learn about the mining culture that took place here.
Disclosure: This article contains affiliate links. Making a purchase through an affiliate link will mean a small commission for this website. This will not affect your price.
Why is Iwami Ginzan Silver Mine and its Cultural Landscape a UNESCO World Heritage site?
Because of the mines' significance and impact throughout the world, Iwami Ginzan Silver Mine and its Cultural Landscape were added to the list of UNESCO World Heritage sites in 2007. According to UNESCO, in its earliest period the production of silver here led to trade (commercial and cultural) between Japan and many other mercantile countries around the world. The techniques used in the mining and production of silver and other metals evolved into "a successful system based on small-scale, labor-intensive units covering the entire range of skills from digging to refining." Because of Japan's isolation during the Edo Period, this mining activity eventually declined.
What remains is largely covered in forests, but some archeological elements remain: "The resulting relict landscape, which includes the surviving settlements of the people related to the silver production, bears dramatic witness to historic land-uses of outstanding universal value" (UNESCO). The town is in relatively good condition and many features of the mines still exist today.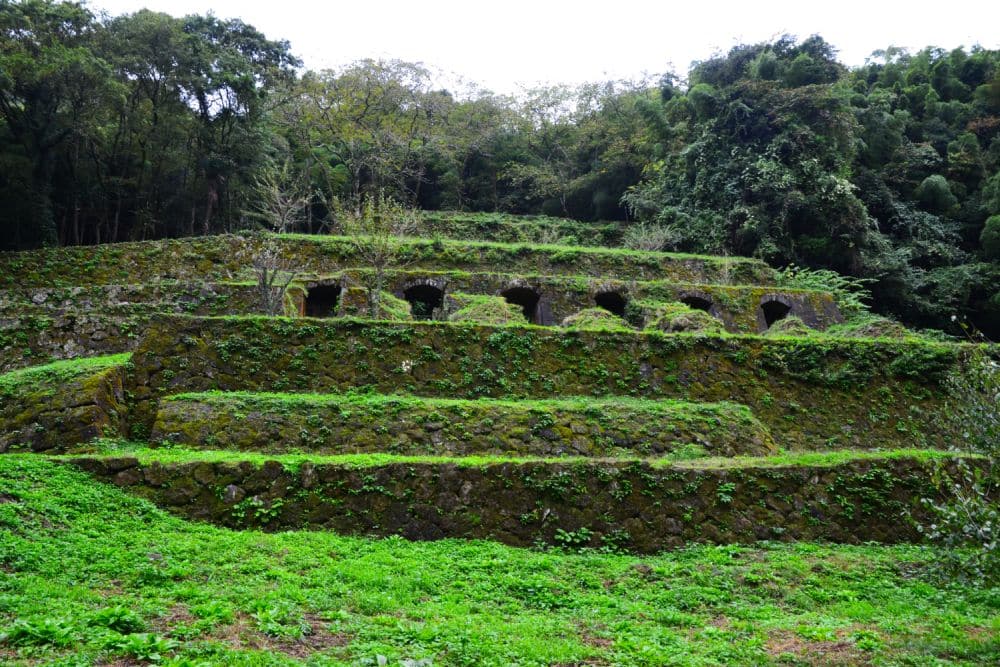 What can you expect on a visit to Iwami Ginzan Silver Mine?
Plan at least a half-day's visit at Iwami Ginzan Silver Mine. Arriving by vehicle is the best way to reach the area as it's a heavily wooded and mountainous region of Japan. For those who drive here, there is a large parking lot at the entrance. At the parking lot there is a souvenir shop, information center, and restrooms. Visitors then have the option to walk to the mines or take a small transport vehicle.
Look at your options for rental cars here.
If you don't want to deal with renting and driving a car, take this private tour to Iwami Ginzan.
For those who opt to walk to the mines, there are many sites to see along the way, including ruins, shrines, and temples. At the end of the trail is the entrance to the mine. Visitors must pay to enter the
mine. The portion of the mine that is open to visitors is just a few hundred meters long and you exit at a different part of the park.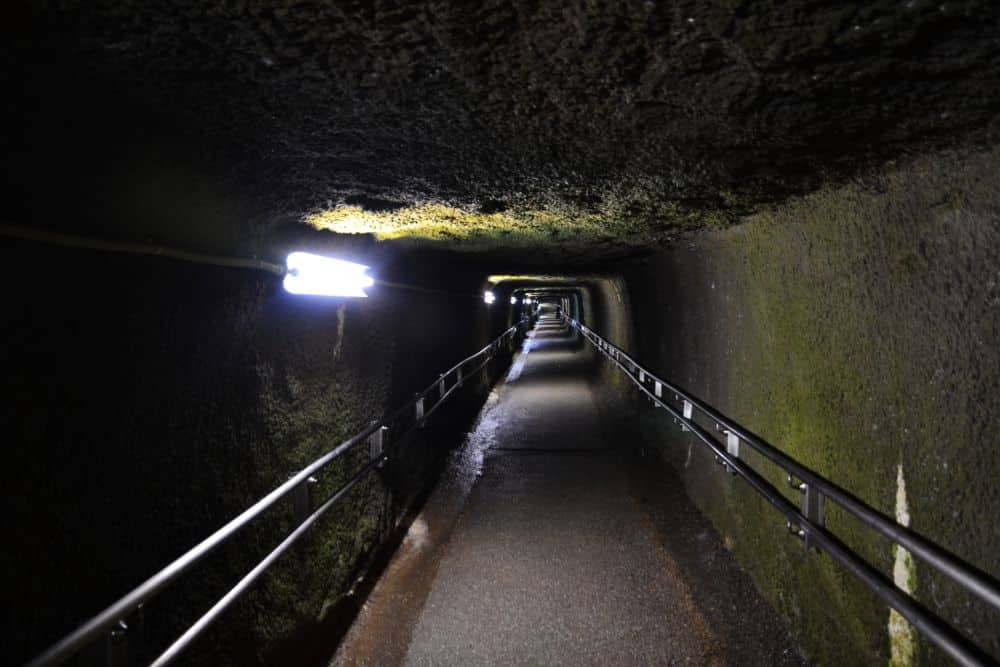 After making your way from the mines, pass the parking area and walk through the small town. Honestly, this is one of the cutest small towns in Japan. The town is lined with shops, cafes, and a few restaurants. At the end of town is an old shrine. Off to the side from the town center are the Caves of the 500 Arhats. This unique temple is a must when visiting the area.
Is the mine worth visiting?
The mine is well worth a visit, especially if traveling around Southern Japan. The area is somewhat remote so it does take time and dedication to visit the site. Renting a car is the best way to visit.
Compare rental car prices at this site.
Visiting Iwami Ginzan UNESCO site lets you explore a historical mine, walk through naturally beautiful areas, and see one of Chugoku's most beautiful small towns.
What sorts of travelers would like Iwami Ginzan UNESCO site?
Iwami Ginzan Silver Mine is an attraction that everyone can enjoy. This site has a lot of beauty, culture, and history. Not to mention that, after visiting the mines, you can browse the shops and stop in a local restaurant. I would just note that walking is one of the best ways to get to many of the attractions, so physically it can be a little demanding.
Tips for visiting Iwami Ginzan Silver Mine
It is recommended to prepare for a half day to full day if visiting Iwami Ginzan Mine and its Cultural Landscape, so prepare to be on your feet for long periods of time. Just like any other trip, wear comfortable shoes and clothing, bring water, and don't forget your camera. Also, once in town, many of the shops are local and might not accept credit cards, so make sure to bring physical cash.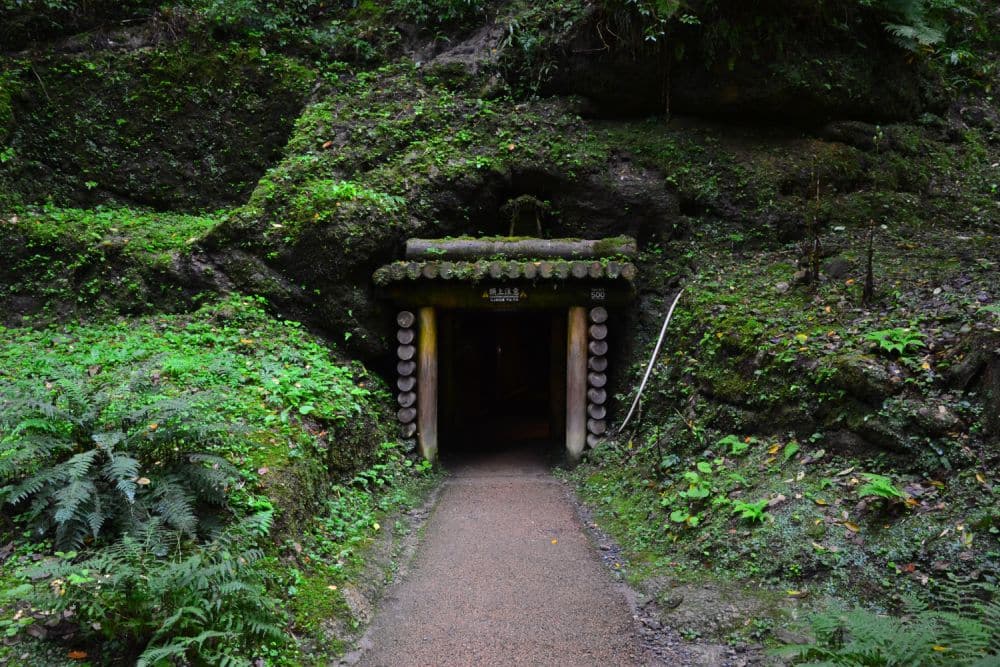 Also consider visiting other UNESCO sites in Japan like Itsukushima Shinto Shrine or Hiroshima Peace Memorial.
Use the map below to find a hotel nearby:
Where is Iwami Ginzan Silver Mine?
Iwami Ginzan Silver Mine is located in the Japanese Prefecture of Shimane. According to Google Maps, the address is 694-0305 Shimane, Oda, Omoricho.
From the city of Oda, the Iwami Ginzan Silver Mine is a 20-minute drive. The mines are about an hour from the city of Izumo. There is abundant parking at the visitor center.
Since the Iwami Ginzan Silver Mines are in a remote mountainous area, public transport isn't always reliable but there is a bus that departs Oda and takes around 40 minutes to an hour.
For more information about Iwami Ginzan Silver Mine and its Cultural Landscape, its opening hours and admission fees, see its official website.
Text and photos provided by Brandon of Zimmin Around the World.
Have you been to Iwami Ginzan Silver Mine? If so, do you have any additional information or advice about this UNESCO World Heritage site? Please add your comments below!