Amami-Oshima Island, Tokunoshima Island, Northern part of Okinawa Island, and Iriomote Island
By Brandon
What is this group of islands in Japan?
Amami-Oshima Island, Tokunoshima Island, Okinawa Island and Iriomote Island are four islands located in Southern Japan's Kagoshima and Okinawa Prefectures. What makes these subtropical islands unique are the many endemic species that occur on these islands and nowhere else on Earth.
Amami and Tokunoshima belong to Kagoshima Prefecture while Okinawa and Iriomote belong to Okinawa Prefecture. All these islands belong to an archipelago that is a part of the Ryukyu Islands.
Disclosure: This article contains affiliate links. Making a purchase through an affiliate link will mean a small commission for this website. This will not affect your price.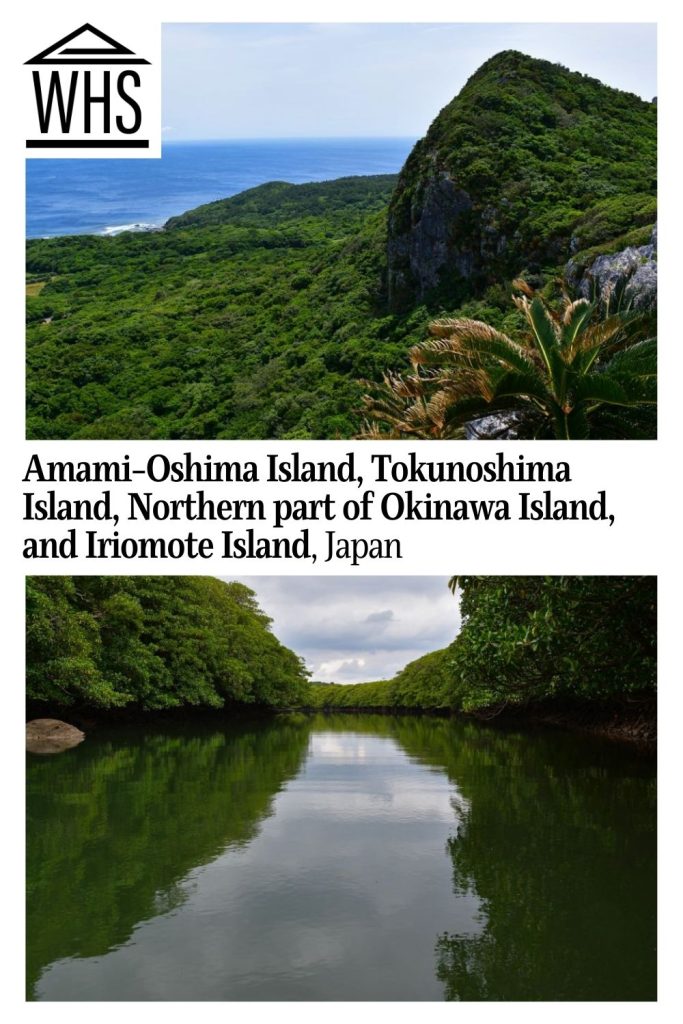 Why are these islands a UNESCO World Heritage site?
Covering 42,698 hectares (165 square miles) of rainforest and natural beauty, these four islands were added as a World Heritage site in 2021. The ecosystem here is unique and there are several endemic species found on these islands and nowhere else in the world. The Amami Rabbit is only found on Amami-Oshima and Tokunoshima, the Iriomote Wildcat can only be found on the island of Iriomote, and animals such as the Okinawan Woodpecker, Kuroiwa's Ground Gecko, and Okinawa Rail are only found in the northern portion of the main island of Okinawa. These are important habitats that are home to many endangered species and deserve protection.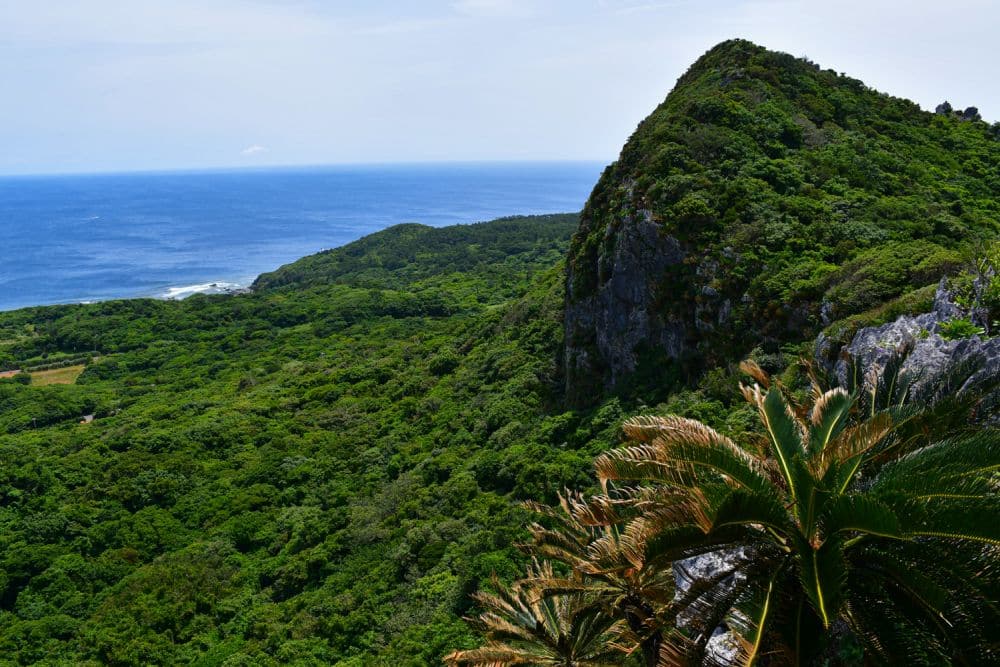 What can you expect on a visit to these islands in Japan?
My travels to Iriomote Island and Northern Okinawa are always an adventure. You get a sense of exploration here as you kayak, canoe or SUP through mangrove forests, hike up waterfalls, and explore the beautiful beaches. Don't expect to see many of the endangered wildlife species as they are mostly nocturnal and shy.
Okinawa does have an Okinawan Rail Bird Museum that has a rail bird, so your hopes of seeing one in captivity are guaranteed.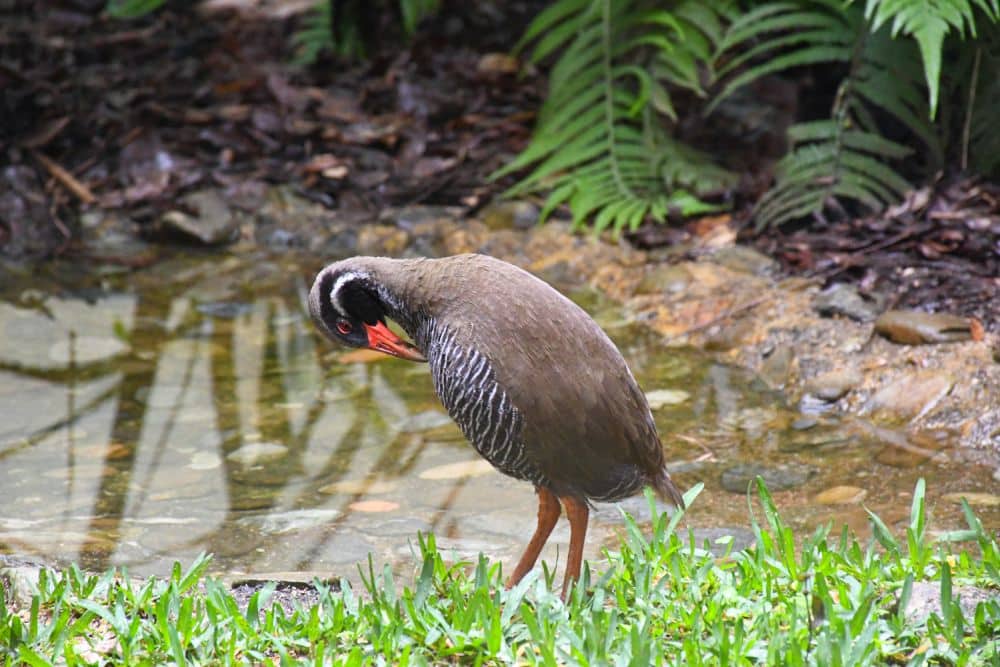 Are these islands worth visiting?
Amami-Oshima Island, Tokunoshima Island, Okinawa Island, and Iriomote Island are all well worth a visit. If visiting from mainland Japan, it is a night and day difference from the beautiful shrines and temples found on mainland Japan. Visitors come to this part of Japan to experience the rainforests, beaches, and local culture.
Keep in mind that visiting these islands is not for everyone as you will be out in nature the majority of the time, possibly in uncomfortable conditions.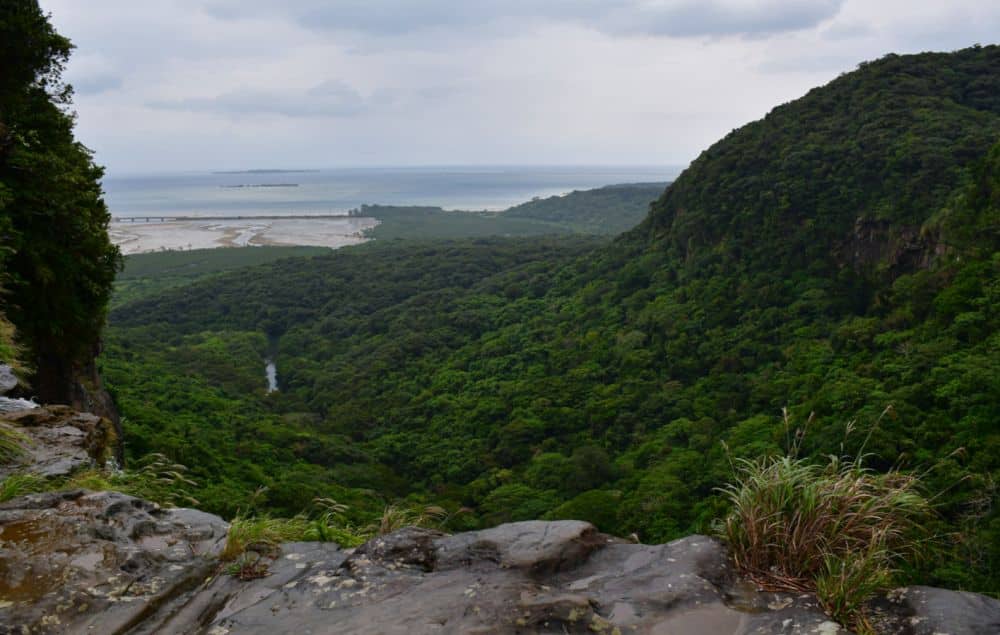 Japan has many other UNESCO sites. Take a look here.
What sorts of travelers would like these islands?
These islands are all about nature. You have to love the outdoors, wildlife, and be a little adventurous to really enjoy these beautiful islands. Some of them are remote and do take a bit of planning and time. These islands are best suited for travelers who are adventurous, have decent to good health, and like physical activities.
Tour options of all sorts in Okinawa.
Try canoeing in the mangroves or swimming with sea turtles on Amami Island.
Tips for visiting the islands
Amami-Oshima Island, Tokunoshima Island, Okinawa Island, and Iriomote Island are located in the country of Japan but do take effort and planning to visit. I've been to Iriomote Island and the Northern part of Okinawa's main island.
To get to Iriomote Island, you have to take a flight to another island called Ishigaki, and from there it's an hour-long ferry ride.
The northern part of Okinawa Island is easier to reach, but a rental car is a must.
There are ferries from mainland Japan and Okinawa that go to Amami Oshima and Tokunoshima.
The four islands aren't exactly close to each other. Depending on the length of travel it might be worth it to only visit one or two of these islands.
If visiting Iriomote or the northern part of Okinawa, plan to be in nature most of the time and bring clothes for all types of weather conditions. There are tours in Iriomote and Okinawa that you can purchase online to explore these remote places. There are also guides who are willing to take groups out at night to find some of these endemic species.
Since visitors come here to enjoy nature and being outside, wear clothing that is appropriate for outdoor activities and bring sun protective gear. The sun in this part of Japan is no joke: it's best to wear a hat, sunglasses, sun sleeves, and don't forget sunblock.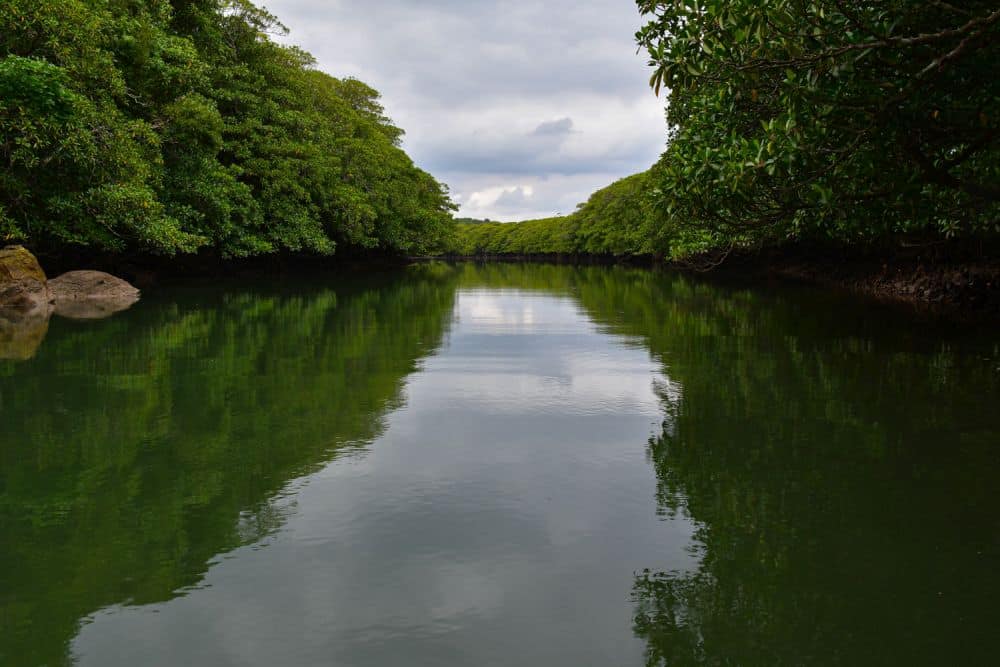 Where are these islands in Japan?
Amami-Oshima Island, Tokunoshima Island, Okinawa Island, and Iriomote Island are located in the Japanese Prefectures of Kagoshima and Okinawa, at the very southern end of Japan. Visitors can access the islands by flying or taking ferries. Once at the islands, visitors can rent a car to further explore.
Amami-Oshima Island and Tokunoshima Island are accessible by ferry from mainland Japan and from Okinawa. There are also smaller flights that access these islands. It's about an hour's flight from Kagoshima on the mainland. Find accommodations in Amami-Oshima or Tokunoshima.
Okinawa has an international airport with daily flights from most major cities in Japan. It is highly recommended to rent a car in Okinawa to visit Yanbaru Forest in the north. The drive from Naha can be anywhere from 2.5 – 3.5 hours. Find accommodations in Okinawa.
Iriomote is accessible through a flight to the island of Ishigaki and an hour's ferry ride from Ishigaki to Iriomote. Find accommodations in Iriomoto.
For more information about Amami-Oshima Island, Tokunoshima Island, the northern part of Okinawa Island, and Iriomote Island, their opening hours and admission fees, see their official website.
Text and photos provided by Brandon of Zimmin Around the World.
Have you been to any of these islands in Japan? If so, do you have any additional information or advice about this UNESCO World Heritage site? Please add your comments below!