By Teresa
What is Chaco Culture?
Chaco Culture is a series of ancient archaeological sites in or near Chaco Canyon, New Mexico, USA. Chaco Canyon was once the center of an advanced civilization known as the Ancestral Puebloans, who thrived in the region from approximately 850 to 1250 AD.
Disclosure: This article contains affiliate links. Making a purchase through an affiliate link will mean a small commission for this website. This will not affect your price.
The UNESCO site, made up of 10 separate locations, is renowned for its impressive Great Houses. These are multi-story structures constructed with precisely-cut sandstone blocks, showcasing the architectural prowess of the ancient inhabitants. Chaco Culture elements include sacred kivas, underground chambers used for ceremonial purposes and spiritual gatherings.
The civilization's deep connection with astronomy is evident in the precise alignment of the structures with celestial events. Today, Chaco Culture National Historical Park preserves the most important of these enigmatic structures, giving visitors a glimpse into the rich history and cultural legacy of the ancient Puebloans.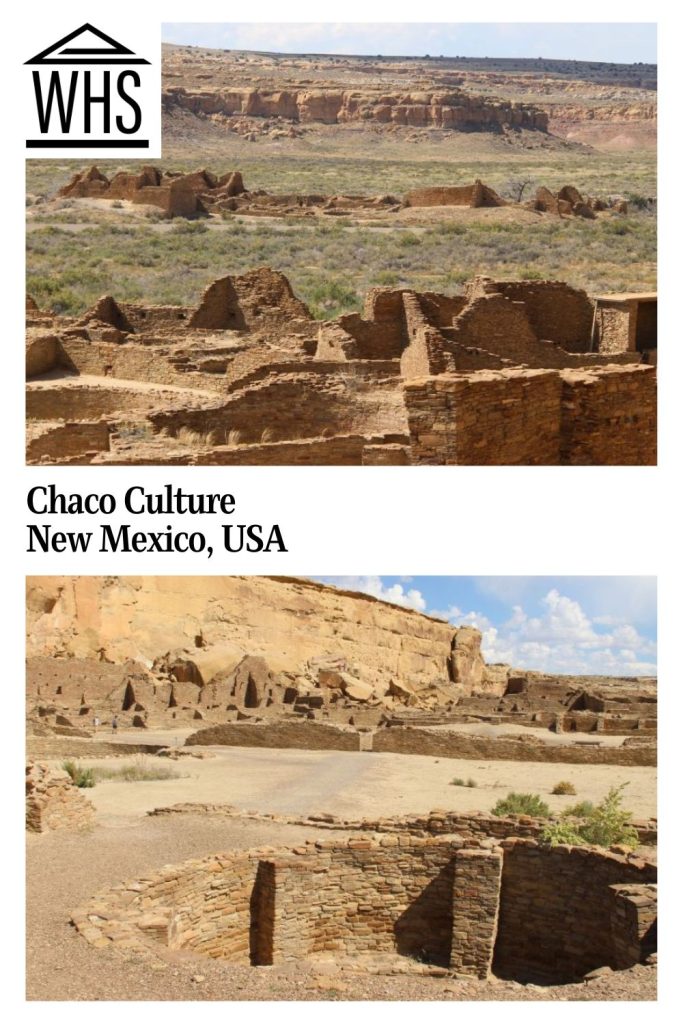 Why is Chaco Culture a UNESCO World Heritage site?
Chaco Culture is designated a UNESCO World Heritage site because of its outstanding cultural and historical significance. The site is recognized for its exceptionally well-preserved ancient architecture, including the Great Houses and kivas, which offer insights into the ancient Puebloans' advanced engineering and religious practices.
According to UNESCO, Chaco Culture "represents a remarkable expression of the architectural and astronomical planning abilities of a prehistoric civilization." The precise alignment of the structures with celestial events highlights the civilization's sophisticated understanding of astronomy.
This designation acknowledges Chaco Culture's importance in understanding the cultural achievements and spiritual practices of the Ancestral Puebloans, making it a vital part of humanity's shared heritage.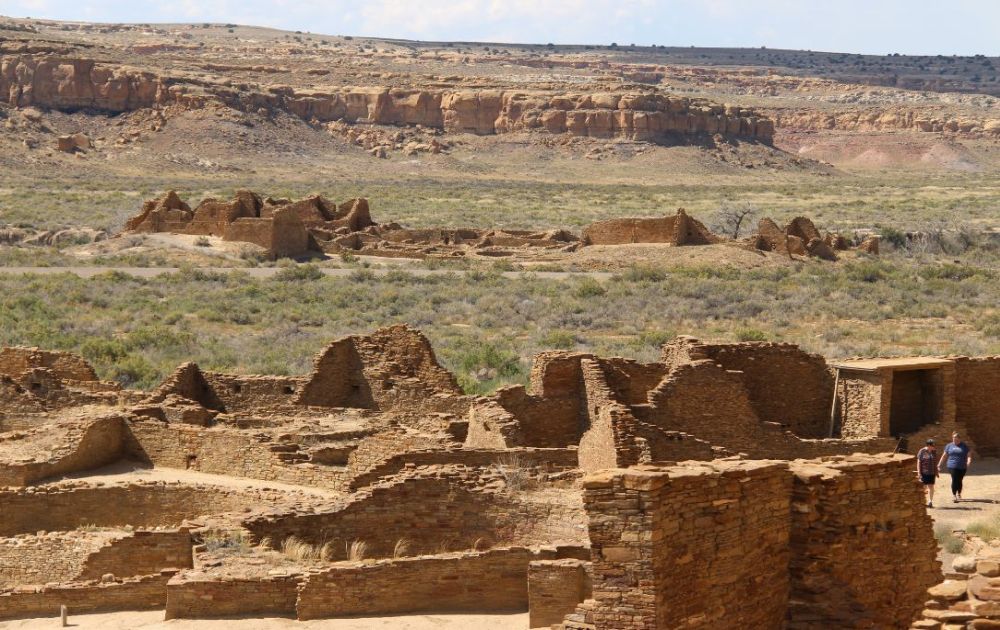 What can you expect on a visit to Chaco Culture?
On a visit to Chaco Culture, you will enter the vast expanse of Chaco Canyon and enjoy viewing multiple Great Houses and kivas. The intricate stonework is a testament to the architectural brilliance of the ancient Puebloans. The Great Houses, such as Pueblo Bonito and Casa Rinconada, offer a glimpse into this once-thriving civilization from over a thousand years ago.
As you explore the canyons and archaeological sites, you will find yourself enveloped in the serene silence of the desert. The site's remoteness creates an atmosphere of solitude, inviting you to reflect on the legacy of the ancient Puebloans.
Visiting Chaco Culture leaves an impression, not only as an archaeological wonder but also as a place of deep spiritual significance. It is a place where the past and present converge. In this sacred landscape, you will find yourself drawn into the heart of human history, where the echoes of the past resonate through the canyons, whispering their tales of wonder and wisdom.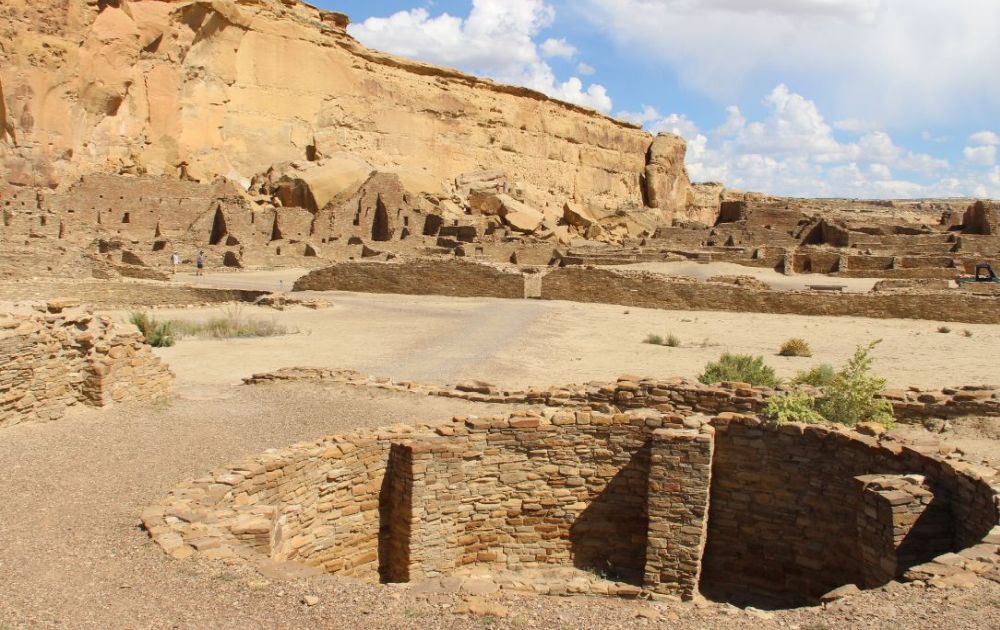 Is Chaco Culture National Historical Park worth visiting?
Chaco Culture is definitely worth visiting. It is a destination worth making a special trip to, especially if you're fascinated by ancient history, archaeology, and spirituality. The site's significant cultural and historical importance, with its well-preserved Great Houses and kivas, offers a unique chance to explore the wonders of an advanced ancient civilization.
Tips for visiting Chaco Culture
To fully enjoy Chaco Culture National Historical Park, plan to spend at least a full day, if not more, exploring the archaeological sites, admiring the ancient ruins, and soaking in the spiritual atmosphere of this UNESCO World Heritage site.
Getting to the park is the most challenging encounter when visiting Chaco Culture. The roads to the park are dirt for 10+ miles (16+ km) and are often in very poor condition and impassable after heavy rain. It is recommended to have a 4-wheel-drive vehicle. We had a 4-wheel-drive Jeep but still had to turn around as we tried to exit the park to the southern entrance road.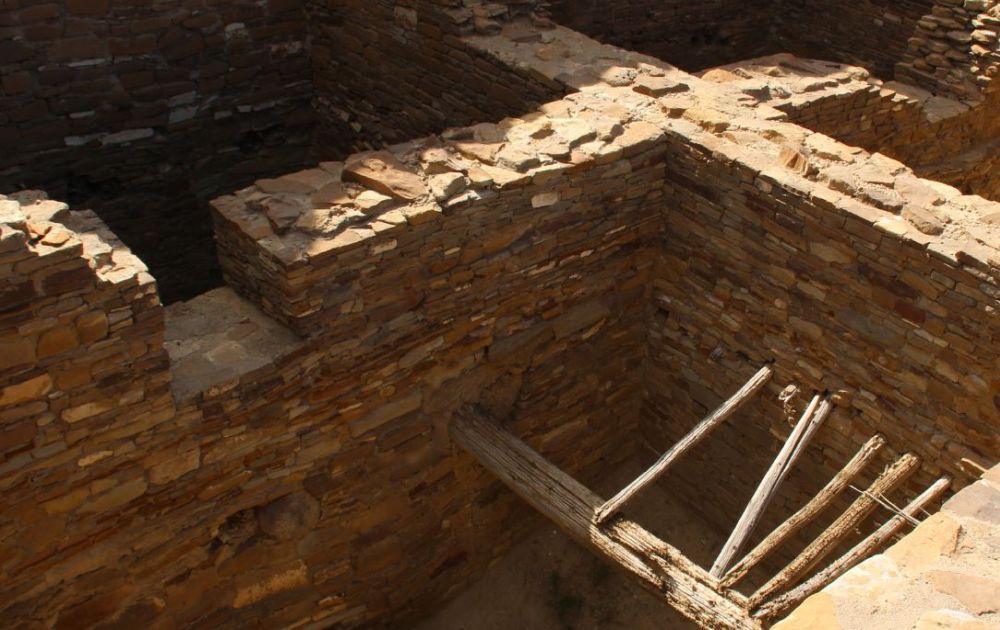 The park is located in a very remote area, and the services available along the way are limited. Food is not available at the park, so be sure to bring some along with you. Water is available at the visitor center. Carry a water bottle with you, as the desert climate can be hot and dry.
Camping is available at the park – reserve a space in advance. The closest hotels are about 1.5 hours away in Farmington, NM. If you want to avoid venturing out on the rough roads, partial and full-day tours are available.
Wear sturdy walking shoes or hiking boots to explore uneven terrain and walk among the ancient ruins. There is very little shade at this site, so don't forget to wear sunscreen, a wide-brimmed hat, and sunglasses to shield yourself from the intense desert sun.
If you enjoy ruins, consider combining this site with nearby sights like Aztec Ruins National Monument, which is also part of the UNESCO site designation, or Salmon Ruins. The Mesa Verde UNESCO site, just across the border in Colorado, also contains ruins of Puebloan houses, but there the houses nestle dramatically in niches in cliffs.
Where is Chaco Culture National Historical Park?
Chaco Canyon is located in northwestern New Mexico, USA. The address for the visitor center is: 1808 Hwy 57, Nageezi, NM 87037.
The best way to get to the Chaco Culture sites is by car. If you're flying into the area, book a rental car right from the airport.
By Car From Albuquerque, New Mexico: It takes approximately 3 to 3.5 hours to reach Chaco Canyon National Historical Park. Visitors can take Highway 550 north towards Nageezi and then follow the signs to the park.
By Car From Farmington, New Mexico: The drive from Farmington to Chaco Canyon takes about 2 to 2.5 hours. Travelers can take Highway 64 towards Bloomfield and head south on Highway 550 to Nageezi.
Parking is available at the visitor center and various trailheads within the park. The parking is free of charge.
Getting to the Chaco Culture sites by public transportation isn't really possible due to its remote location. However, there are tour companies that offer guided tours. These tours typically include transportation to and from the park and guided exploration of the archaeological sites.
This 11-day Southwest Native Trails hiking tour focuses exclusively on Native American history and culture, including Chaco Culture sites.
For more information about Chaco Culture National Historical Park, its opening hours and admission fees, see its official website.
Text and photos provided by Teresa of An Acre in the City. Teresa has visited all 50 US states and is on a quest to visit every state capitol and every National Park Service Site!
Have you been to Chaco Canyon? If so, do you have any additional information or advice about this UNESCO World Heritage site? Please add your comments below!