By Lewis Ogden
What is Jodrell Bank Observatory?
If this is your first time hearing about Jodrell Bank Observatory, you are in for an exciting surprise – especially if you love science. Located on my doorstep in the picturesque countryside of Cheshire, United Kingdom, Jodrell Bank Observatory is the hub for science and is a world-renowned center for radio astronomy.
Disclosure: This article contains affiliate links. Making a purchase through an affiliate link will mean a small commission for this website. This will not affect your price.
I first visited the site as a young school boy via a school trip and later multiple times as an adult, most recently with my 3-year-old son. He was in awe at the sheer size and magnitude of the telescope, along with the interactive science center that helps the younger generation piece together what exactly happens at the observatory.
The science center was set up in 1945 by Sir Bernard Lovell and has a long history of being at the forefront of groundbreaking research, which has helped scientists worldwide get to know our universe better. The iconic Lovell telescope has become somewhat of a symbol of scientific curiosity, standing tall at 89m (292ft), and this is just the beginning of the center's captivating nature.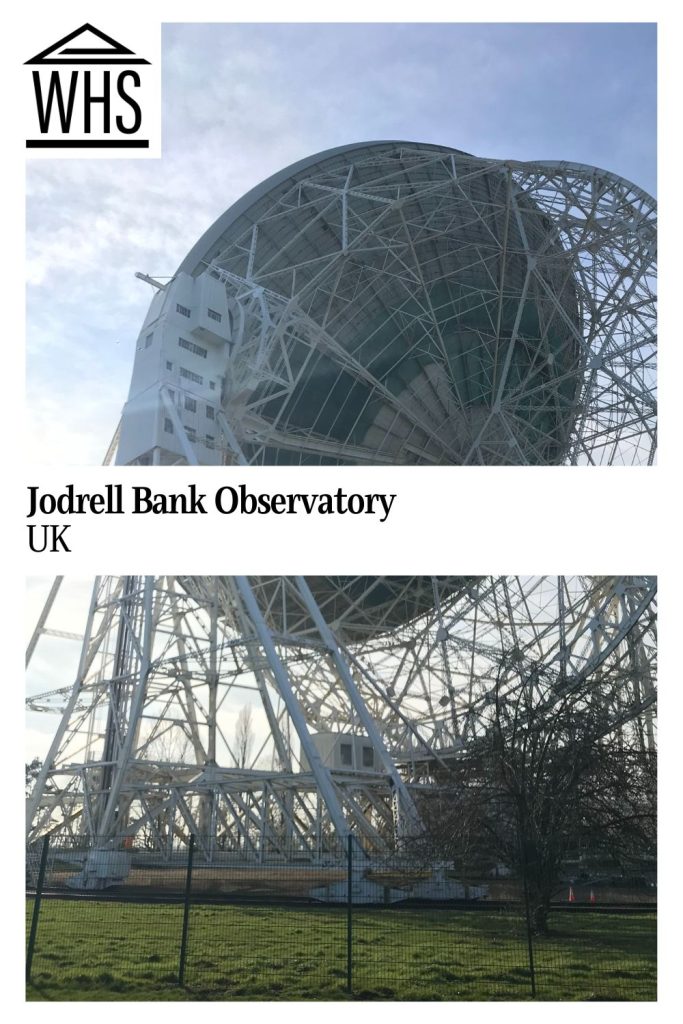 Why did Jodrell Bank become a UNESCO World Heritage site?
It was in July 2019 that UNESCO recognized Jodrell Bank Observatory for its incredible scientific and cultural significance, which led to the center becoming a designated World Heritage site. "Jodrell Bank has had a substantial scientific impact in fields such as the study of meteors and the moon, the discovery of quasars, quantum optics, and the tracking of spacecraft," according to UNESCO.
As a "masterpiece of human creative genius," the observatory has contributed to the development of radio astronomy, including tracking space missions and the discovery of gravitational waves, among many other scientific achievements.
Jodrell Bank Observatory also "represents an important interchange of human values over a span of time and on a global scale." In other words, it contributed to global collaboration in scientific research. The observatory demonstrates a particular period in the history of science between the 1940s and 1960s in terms of radio astronomy and astrophysics and their contribution to our understanding of the universe.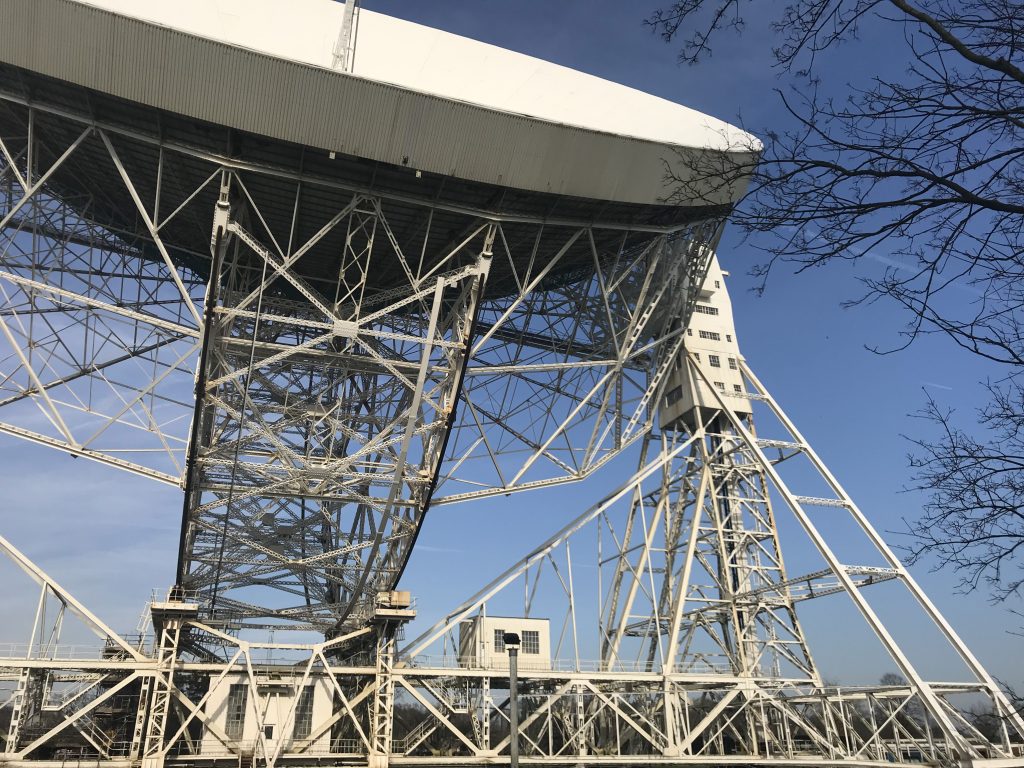 What can you expect during a visit to the observatory?
This is undoubtedly the place where you will end up spending a lot more time than first planned. It is a haven for all things science and suits all ages, which is fantastic. From the ever-changing exhibitions to the history of the Jodrell Bank Observatory and the breakthroughs it has achieved over the years, it offer fascinating insights.
The highlight has to be the Lovell telescope, which captivates everyone who sets their eyes on it with good reason. The impressive structure, which towers over the landscape, has made space missions possible, and to see it in real life is truly extraordinary.
The Discovery Centre is one of the other highlights. It provides an immersive journey into the world of astronomy – an exciting place for anyone interested in the universe. There are engaging interactive displays and exhibits which are easy to follow and help you understand cosmic phenomena and all that comes with it.
Is Jodrell Bank Observatory worth visiting?
Yes! If science is your thing and you want to delve deeper into astronomy and the universe's wonders, then this is for you. The best part is that it suits families since the exhibits and various discoveries are a hub of learning that will enthrall children and kids at heart.
I recommend at least two hours here, but you could spend much longer reading, learning, and asking questions. We like to take a picnic with us and enjoy the grounds and the surrounding countryside. There is a strict low-noise policy in the surrounding area and speed limits prevent vehicles from causing too much noise and pollution.
What sorts of travelers would like Jodrell Observatory?
Those who have a keen interest in science and want to learn more about the universe will love the Jodrell Bank Observatory, as will children and families. It is the perfect place for all ages to visit.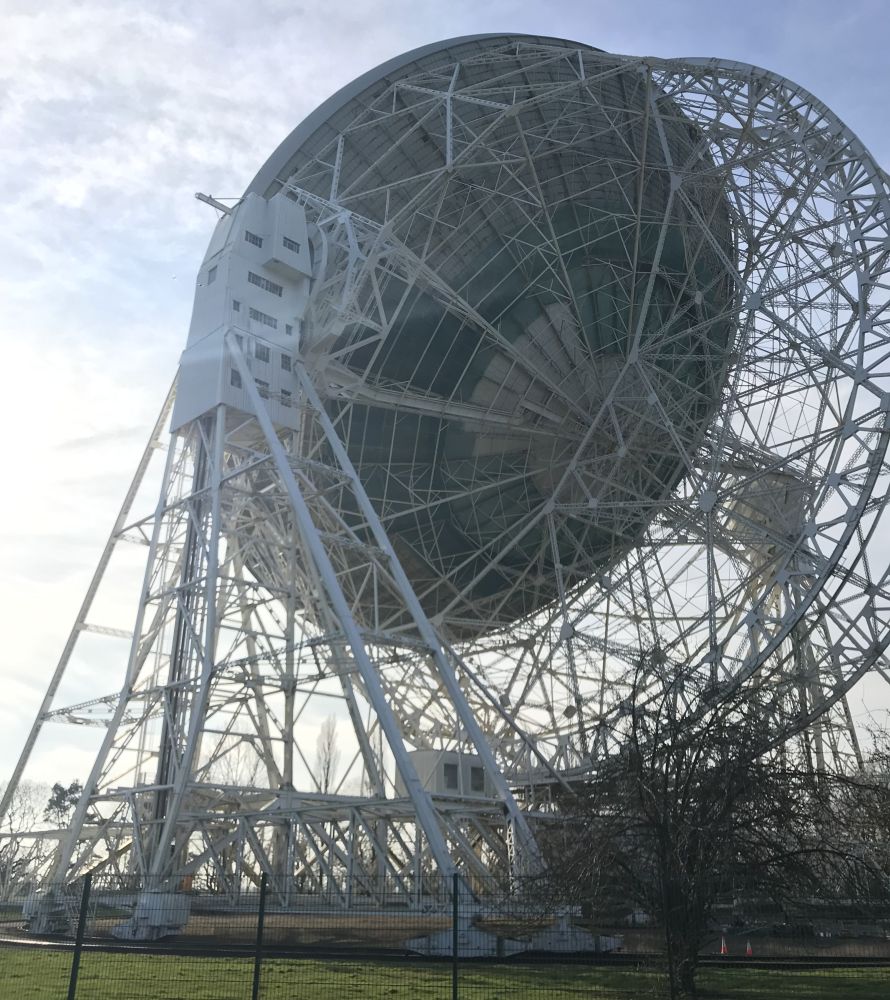 Tips for visiting Jodrell Bank
If you live locally, you can pick up a local pass for just £6.50, which includes free parking for the year, exclusive offers, and discounts all year if you have a qualifying postcode.
Opening hours are 10 am-5 pm Tuesday-Sunday, with the last admission at 3.30 pm, so plan and book your tickets early. Children under four, carers and personal assistants go free.
If you book your ticket online in advance, you can visit for free for the rest of the year, so do not buy a day ticket on arrival. There are plenty of add-ons to your general admission that you can book, so it is best to check the website and see what the schedule looks like. Examples are stargazing, the summer dome show, and a Pink Floyd 50th anniversary special.
There are extensive grounds to explore, two cafes and a gift shop, so allow more time than you think you will need – there is a lot to see here.
Another interesting UNESCO site is not too far away, in Derbyshire: Derwent Valley Mills.
Where is Jodrell Bank Observatory?
Address: Bomish Ln, Cheshire, Macclesfield SK11 9DW, United Kingdom
Jodrell Bank Observatory is just off the A535 between Chelford and Holmes Chapel in Cheshire, United Kingdom. It is a 45-minute drive from Manchester, a 30-minute drive from Stockport, and just 20 minutes from Manchester Airport, so it can easily be visited on a layover.
Find accommodations in Manchester, Stockport or near Manchester Airport.
While it is accessible by public transport – the most convenient station is at Holmes Chapel and a short taxi ride – of course by car is a quicker and easier option. They also have a bike shed to store bikes if you decide to cycle there.
Compare rental car prices at Manchester Airport.
Note that there is a parking charge – £4 per car per day – free for local pass holders.
For more information about the Jodrell Bank Observatory, its opening hours and admission fees, see its official website.
Text and photos provided by Lewis Ogden of WayToStay. Lewis is a UK-based entrepreneur, travel enthusiast, dad, husband, and the founder and owner of WayToStay.com. Lewis started WayToStay to share his own travel experiences and provide epic free travel guides.
Have you been to Jodrell Bank Observatory? If so, do you have any additional information or advice about this UNESCO World Heritage site? Please add your comments below!