Gondwana Rainforests of Australia
By Natalie
What are the Gondwana Rainforests of Australia?
The Gondwana Rainforests are the largest expanse of subtropical rainforest in the world. The rainforest extends along the east coast of Australia from northern New South Wales to the Gold Coast Hinterland in Queensland. Surrounded by fire-prone Eucalypt bushland, the Gondwana Rainforest occurs in a discontinuous range across 40 reserves and National Parks.
Disclosure: This article contains affiliate links. Making a purchase through an affiliate link will mean a small commission for this website. This will not affect your price.
Once covering the whole of Australia when the country was part of the supercontinent Gondwana, today the remnant rainforests are a fascinating glimpse into a previous geological and climatic era. Undeveloped except for some excellent walking trails and lookouts, the Gondwana Rainforests are a beautiful natural habitat with rainforest plant species that date back thousands of years, unique fauna, and spectacular gorges and waterfalls.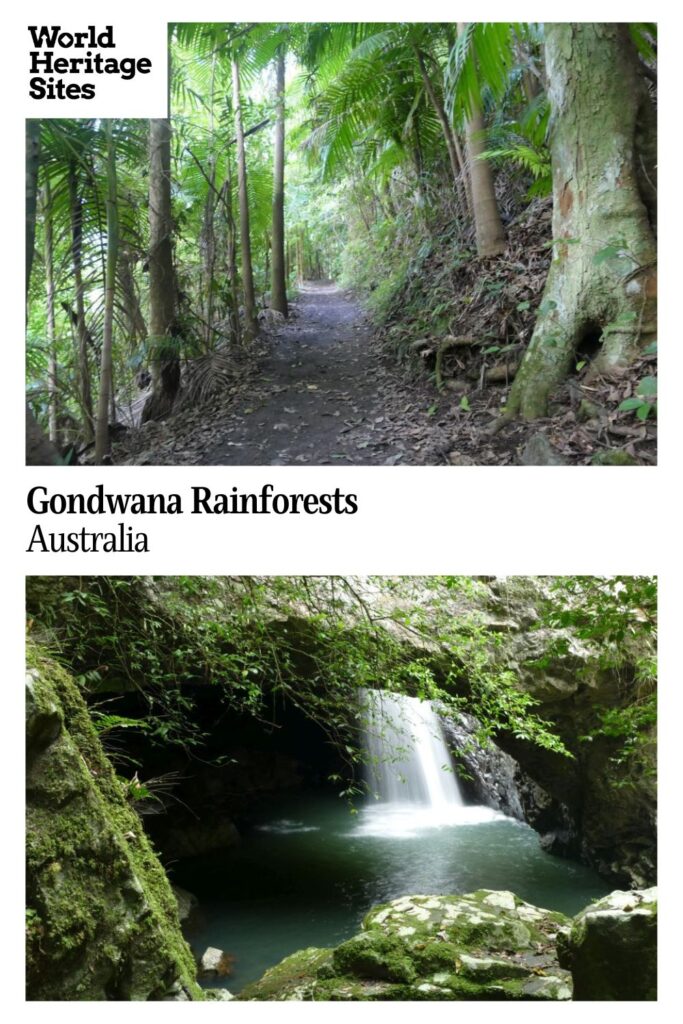 Why are the Gondwana Rainforests a UNESCO World Heritage site?
The Gondwana Rainforests of Australia were World Heritage listed in 1986 and had their boundaries increased in 1994. Their World Heritage listing was based on three qualifying criteria: they are significant as a natural habitat for species conservation, they're an example of a major stage of Earth's evolutionary history and they're also an example of an ongoing geological process. The rainforests contain outstanding levels of biodiversity: many species have lineages back to the time when Australia and Antarctica were still connected.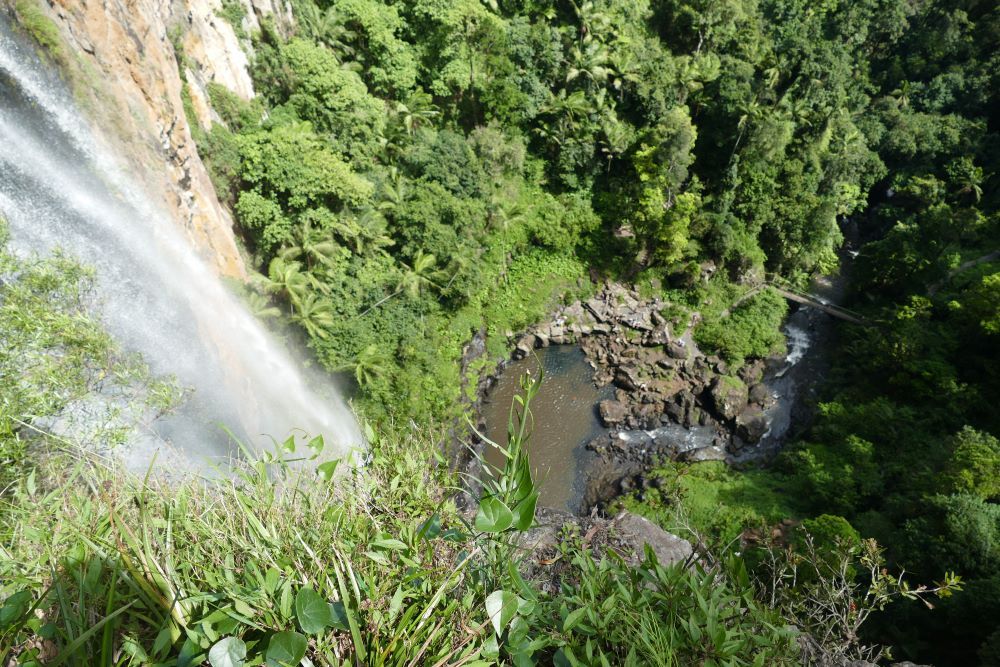 What can you expect when you visit the Gondwana Rainforests?
These rainforests take our breath away every time we visit; they are an amazing sensory experience. Experiencing the sound of lyrebirds and whipbirds echoing through the forest or rushing creeks or thundering waterfalls, the smell of the clean damp air and the incredible variety of plants you see is amazing. From small colorful lichens to trees with giant buttress roots and vines as thick as your arm, you won't know where to look for amazing plant life.
A favorite feature of ours in the Gondwana Rainforests is the waterfalls and rock pools. Some you view from lookouts, others you can swim at the base of, others you walk behind as you hike through the forests. The Gondwana Rainforests are spread over dozens of National Parks. One of our favorites is Springbrook National Park near the Gold Coast in Queensland.
There are hikes at Springbrook that take you past a dozen waterfalls, some you walk over, others behind but on a 15km (9mi) hike you are never far from the sound of rushing water. The wildlife in the rainforests is great too. As well as the birdlife, keep your eye out for kangaroos, wallabies, the elusive platypus, bats and sugar gliders.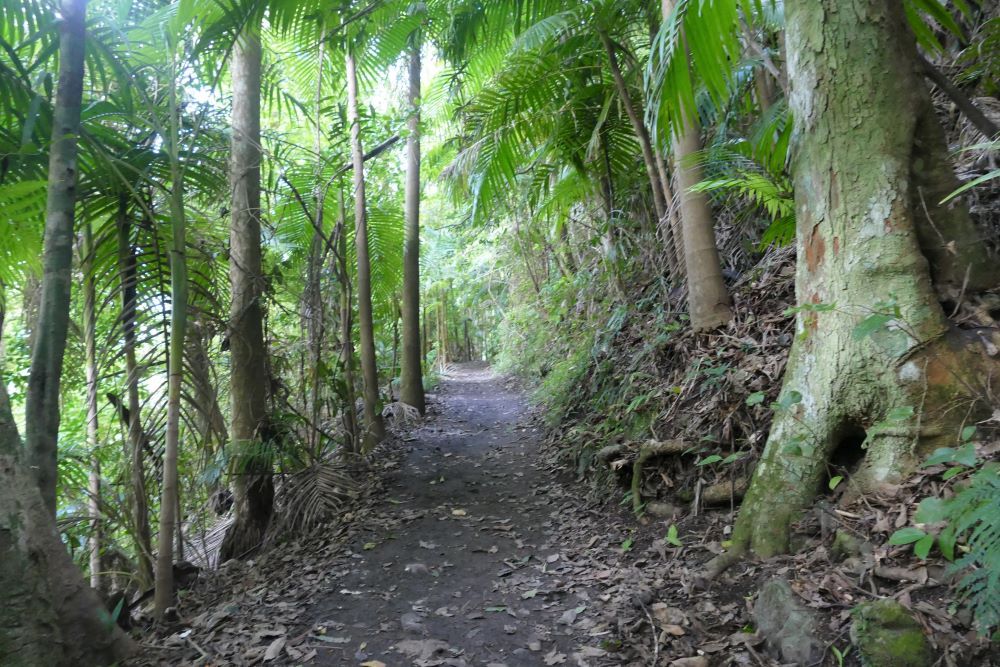 Is it worth visiting the Gondwana Rainforests?
If you are visiting the east coast of Australia, the rainforests are must-see. From Brisbane or the Gold Coast, you can be in one of the rainforest areas in less than an hour. For nature lovers, anyone wanting to escape the city and relax in the serenity of the forest, or if you appreciate a beautiful landscape, it is worth going to one of the rainforest reserves or National Parks.
Find accommodations in the Gold Coast or Brisbane. Use the map function to choose a location more precisely.
Tips for visiting the Gondwana Rainforests
If you are going for a rainforest walk, it is a good idea to set off early. You'll avoid the crowds at some of the busier parks and you'll also miss the hottest part of the day. Because the forests are so dense, it can get dark earlier than you expect too, so an early start will give you plenty of daylight hours to explore.
Between October and March, the forests can be very humid so make sure you take plenty of water if you are doing a longer hike. Avoiding the school holiday periods is also a good way to get a bit of rainforest all to yourself.
If you don't have a lot of time, take this day trip from Brisbane to get a few of the highlights.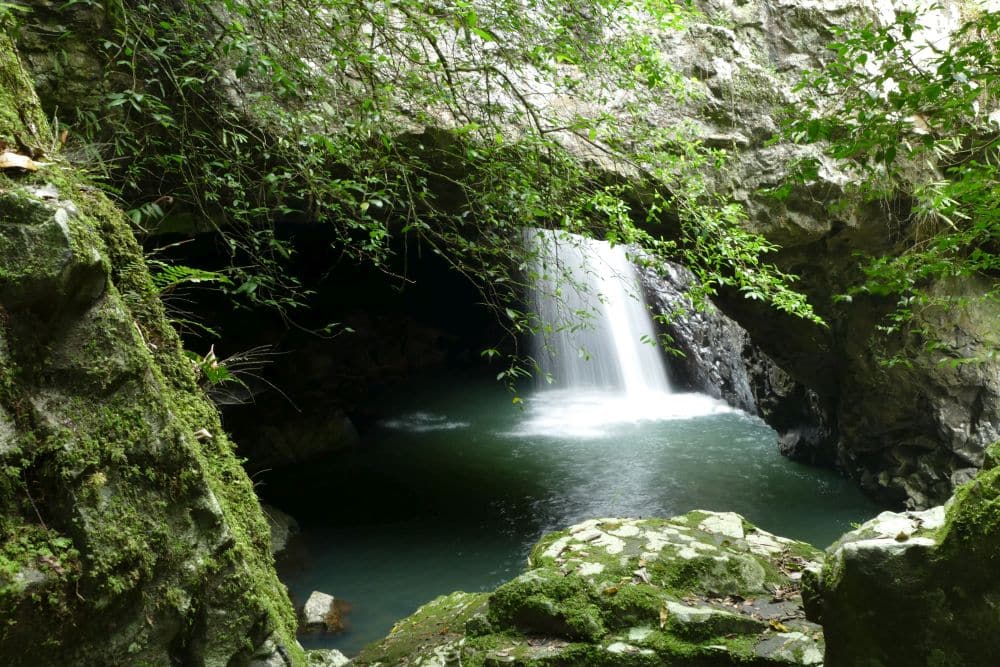 Where are the Gondwana Rainforests?
The Gondwana Rainforests run for 500km (311mi) up the east coast of Australia. There are over 40 National Parks you can visit in New South Wales and Queensland to experience them. Some of the best parks to visit are:
Springbrook National Park – 60 minutes from the Gold Coast (Queensland)
Lamington National Park – 60 minutes from the Gold Coast (Queensland)
Dorrigo National Park – 60 minutes from Coffs Harbour (New South Wales)
Barrington Tops National Park – 2 hours from Newcastle (New South Wales)
Here is a map with all of the parks and reserves that are included in the UNESCO designation:
As you plan your Australia trip, also consider seeing the Greater Blue Mountains UNESCO site, which is in New South Wales, as are some of the Australian Convict Sites. The Wet Tropics of Queensland UNESCO site is north of the Gondwana Rainforest sites.
For more information about the Gondwana Rainforests in Australia, their best walks and waterfalls and national park fees, see the Gondwana Rainforests websites for New South Wales and Queensland.
Text and photos provided by Curious Campers. Natalie & Steve have been travelling Australia for over ten years and have heaps of firsthand experience on a range of destinations, tours and activities. So, if you want to 'know before you go', they can help you out. From daytrips and wildlife tours to accommodation reviews and local sights, Curious Campers can help you put together the perfect itinerary. Find them on Facebook or Instagram.
Have you been to any part of the Gondwana Rainforests of Australia? If so, do you have any additional information or advice about this UNESCO World Heritage site? Please add your comments below!