Ngorongoro Conservation Area
By Stu O'Brien
What is Ngorongoro Conservation Area?
The Ngorongoro Conservation Area (NCA) is a nature reserve in northern Tanzania, spanning more than 800,000 hectares (3,089 square miles). The NCA is most famous for the Ngorongoro Crater, the result of a collapsed volcano approximately 2.5 million years ago, known as a caldera. Aside from the crater, the NCA boasts savannas, highland plains, wetlands, and forests. It is utilised by Masai pastoralists from Kenya and Tanzania. The natural barriers of the caldera, the world's largest, have created a unique environment, home to the largest concentrations of predators and prey in all of Eastern Africa.
Disclosure: This article contains affiliate links. Making a purchase through an affiliate link will mean a small commission for this website. This will not affect your price.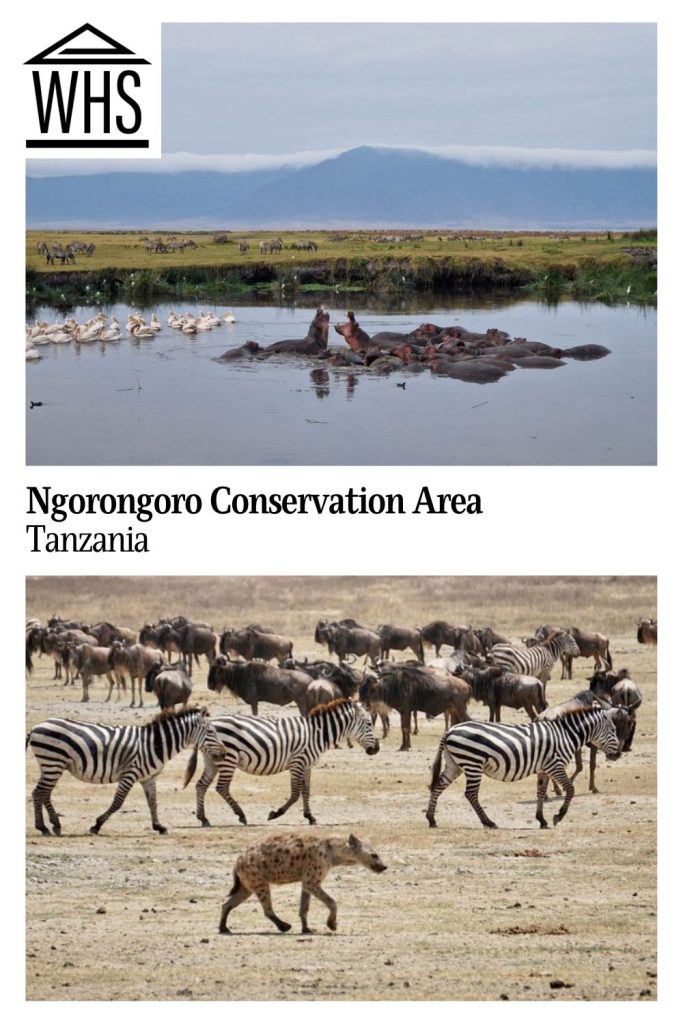 Why is Ngorongoro Conservation Area a UNESCO World Heritage site?
The Ngorongoro Conservation Area was established in 1959. It is considered significant due to its biodiversity and archaeological importance in human evolution. The biodiversity recognised by UNESCO highlights 'the presence of globally threatened species, the density of wildlife inhabiting the area, and the annual migration of wildebeest, zebra, gazelles and other animals into the northern plains.' The site includes a range of ecosystems, part of the Serengeti ecosystem: 'one of the last intact ecosystems in the world which harbours large and spectacular animal migrations.'
Meanwhile, its archaeological history includes fossilised footprints found at Laetoli and evidence of human evolution around Olduvai Gorge dating back more than 3 million years.
Ngorongoro Crater is also geologically important as the 'largest unbroken caldera in the world.'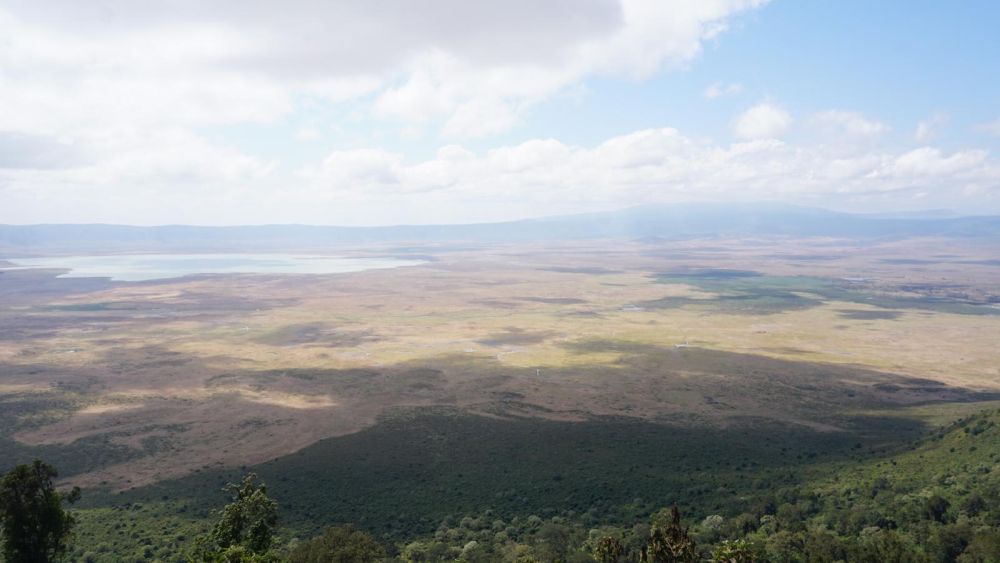 What can you expect on a visit to Ngorongoro?
The Ngorongoro Conservation Area boasts an enormous number of activities for visitors, from wildlife spotting to birdwatching, a museum and five-star accommodations. The NCA is the best place to view Africa's Big Five – elephants, lions, buffaloes, leopards, and rhinoceroses. If you are lucky, you might spot the endangered black rhinoceros. Visitors can see giraffes, zebras, and wildebeests, while bird watchers can marvel at more than 500 species including ostriches, flamingos, sandpipers and herons.
The museum at Olduvai Gorge exhibits fossilised footprints, skulls, and other artifacts and maps pertinent to the area. Finally, after a long day of exploration, visitors can relax at the accommodation located inside the park boundaries and watch the sunset over the crater. The next morning you may wake to the sounds of giraffes or elephants foraging near your bedroom window.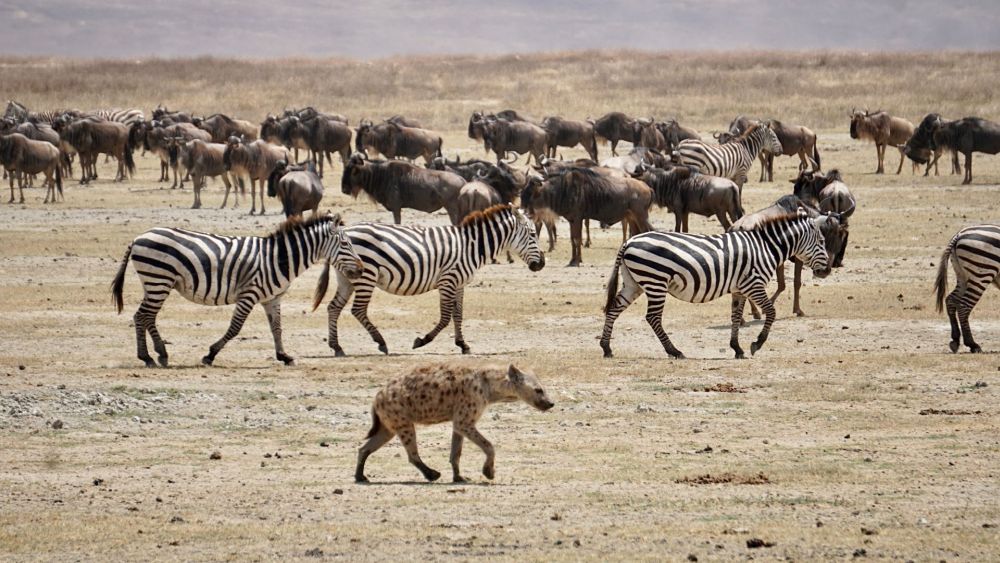 Is Ngorongoro worth visiting?
Yes! Ngorongoro Conservation Area is an incredible destination, in a country bursting with natural wonders. The enormous crater and its dense population of animals is a spectacular sight at any time of year, and the wildebeest migration is one of the more-awe inspiring experiences for any traveller.
What sorts of travellers would like Ngorongoro?
Ngorongoro Conservation Area is accessible for all types of travellers. Typically, two days is the minimum required to fully appreciate the NCA, while longer journeys allow for deeper exploration. Access to the NCA is only allowed with licensed tour operators. Tours can be arranged from Arusha or Moshi, best for the budget-conscious traveller, while safari packages can also be arranged before arriving in Africa. Accommodation options include staying in the park, or in hotels in the town of Ngorongoro, with travel to and from the NCA each day.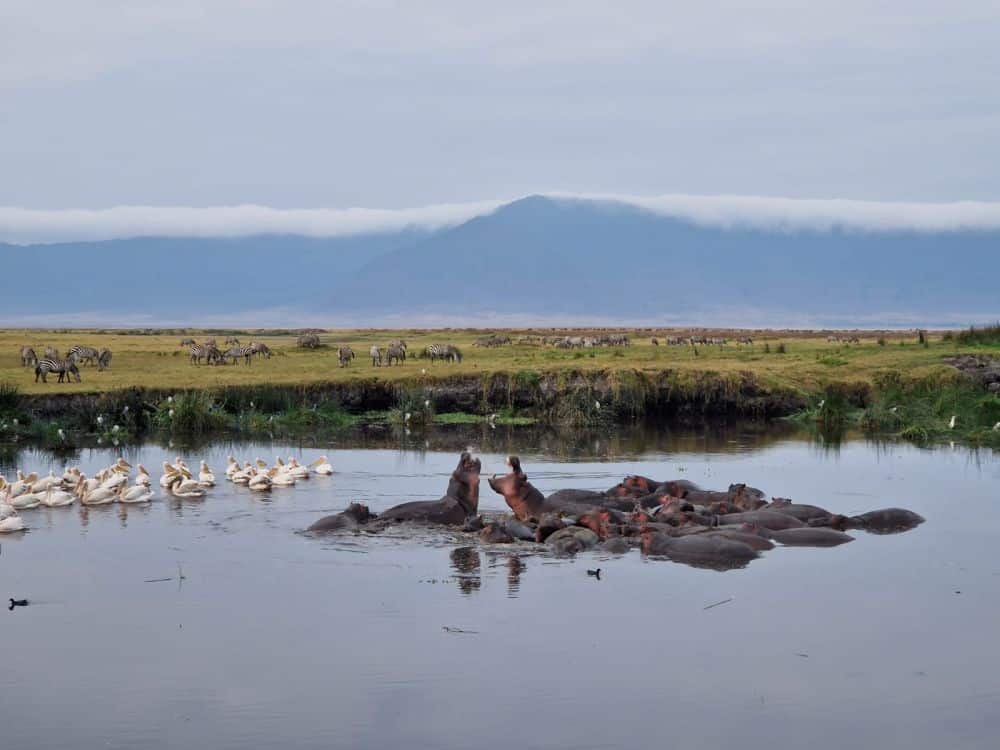 Tips for visiting Ngorongoro Conservation Area
Timing is everything when organising your visit to Ngorongoro Conservation Area. Tanzania has two rainy seasons – the short rains and long rains – and during these times roads can become muddy while travel becomes slow and arduous. The wildebeest migration typically occurs between May and July, though it depends on the rains. This is also peak tourism season. As a further complication, climate change is disrupting the regularity of the rainy seasons, which makes planning your journey more difficult.
When booking a trip to Ngorongoro, ensure you book with a reputable guide or tour company. While prepaid packages are often more expensive, they generally guarantee a certain level of professionalism, comfort, and reliability.
For budget-conscious travellers, it is possible to organise a safari from Arusha or Moshi with only a few days' notice. However this will involve a good deal of bargaining and will be more likely a 'no frills' experience.
The UNESCO sites of Serengeti National Park and Mount Kilimanjaro are nearby, relatively speaking. Many visitors combine the three in a single trip.
Tipping on safaris in East Africa is always expected. The usual rate is 10%, paid in US dollars or an equivalent in local currency. The driver or tour operator will likely approach you for tips towards the end of the journey and will distribute the money amongst the team.
Don't forget to pack sunscreen and insect repellent. Make sure you have plenty of storage in your phone or camera because you will not want to stop taking pictures!
Where is Ngorongoro?
Ngorongoro is located in northern Tanzania and lies in the eastern section of the Great Rift Valley. The nearest international airport is Kilimanjaro Airport, outside of Moshi, and some direct flights land there from Europe and the Middle East. Arusha Airport is nearer, but only takes domestic flights.
Travelling to Ngorongoro is easiest from Arusha, about two hours away, or Moshi, about four hours. Ngorongoro Conservation Area is near the Serengeti National Park and the two are often combined on safaris.
In any case, since you can only enter the crater on a guided safari, arrange your place of arrival with your safari company, or else go to Arusha or Moshi to book one last-minute.
For more information on Ngorongoro Conservation Area, visit the official website of the Tanzanian government.
Stu O'Brien is a travel writer and founder of travelonastustring. Each month a new article is published, inspired by his experiences living, working, and travelling in more than 75 countries.
Have you been to Ngorongoro? If so, do you have any additional information or advice about this UNESCO World Heritage site? Please add your comments below!