By Amy and Dave Tull
What is the Serengeti National Park?
Serengeti National Park, the first National Park in the United Republic of Tanzania, is one of the most famous wildlife reserves in the world and comprises 1.5 million hectares (3.7 million acres). It is part of the East African Serengeti ecosystem which includes, in addition to the park, the Masai Mara National Reserve in Kenya and the Ngorongoro Conservation Area in Tanzania.
Disclosure: This article contains affiliate links. Making a purchase through an affiliate link will mean a small commission for this website. This will not affect your price.
Why is the Serengeti a UNESCO World Heritage site?
Serengeti National Park was inscribed as a UNESCO World Heritage site in 1981, only the fourth year that sites were listed. This is an indication of the importance of the Serengeti ecosystem.
The Serengeti is listed as a natural heritage site because it is one of the most productive ecosystems on Earth. The annual migration of millions of wildebeest and other hoofed animals – the largest animal migration in the world – goes through the park and results in the Serengeti having the highest concentration of large predators in the world.
What can you expect on a visit to Serengeti National Park?
Visitors to the Serengeti can expect a classic African safari. This can be a drive-in safari where you have a guide taking you into the park for the day, or less common, a self-drive safari. Either way you can expect to easily see spectacular scenery and wildlife sightings. More than 500 species of bird have been identified in the park.
Guided safaris usually begin early in the day, with either a picnic on the savannah or a return to camp for lunch. Because the Serengeti closes at 6 pm there are no night drives.
Although all of Africa's Big Five (lion, leopard, black rhinoceros, African elephant and Cape buffalo) exist in the Serengeti National Park, the rhino is critically endangered and difficult to find. But lions, African elephants, and Cape buffalo are everywhere. Leopards, though prevalent at healthy levels, are more elusive. Look in trees for the signature tails.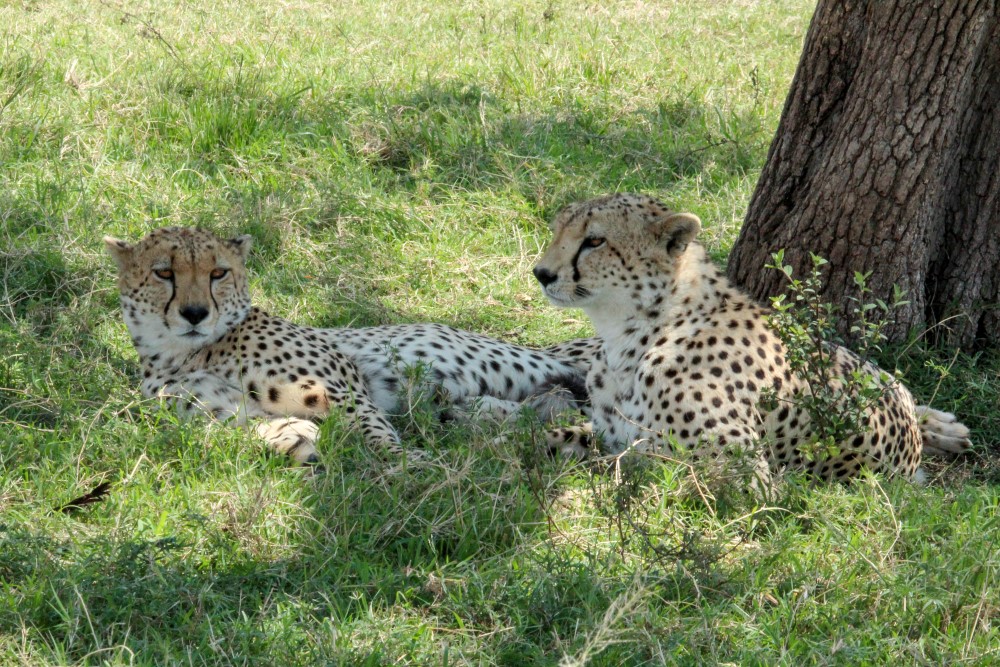 Is it worth visiting the Serengeti?
Yes! Anyone interested in African animals will love a visit to the Serengeti. The wide-open expanse of the grasslands makes this park a must for wildlife lovers and photographers. It's easy to spot animals, observe, and photograph them from your vehicle.
In addition to the enjoyment one gets from visiting the park, visiting the Serengeti National Park funds the conservation of this extraordinary ecosystem. Tanzania is unique in dedicating about 38% of its landmass to conservation area, with almost a quarter of the nation's GDP coming from foreign tourism.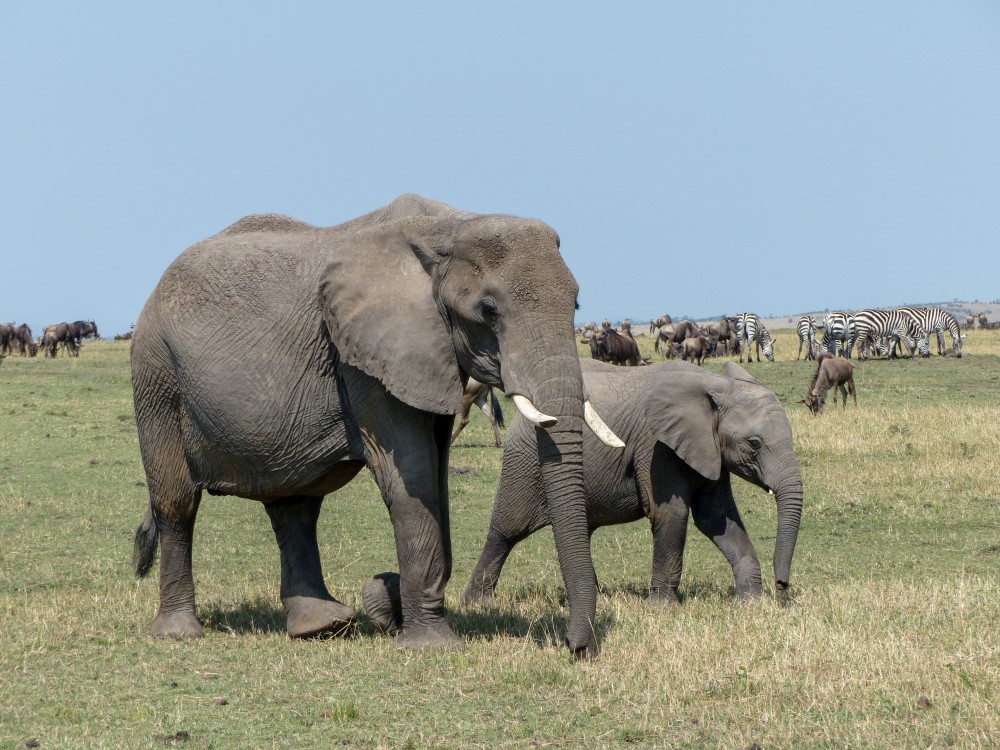 What sorts of travelers would like the Serengeti?
Animal lovers, wildlife photographers, and birdwatchers will all want to visit the Serengeti National Park.
Visitors should be aware of the logistics of safari game drives:
Those with mobility issues should consider whether they will be able to get in and out of the game drive vehicles.
Roads can be quite bumpy and dusty, making for a rough ride.
Restroom facilities are rare.
Visitors are required to stay in their vehicles for the vast majority of their time in the park. This might be challenging for those who enjoy active travel.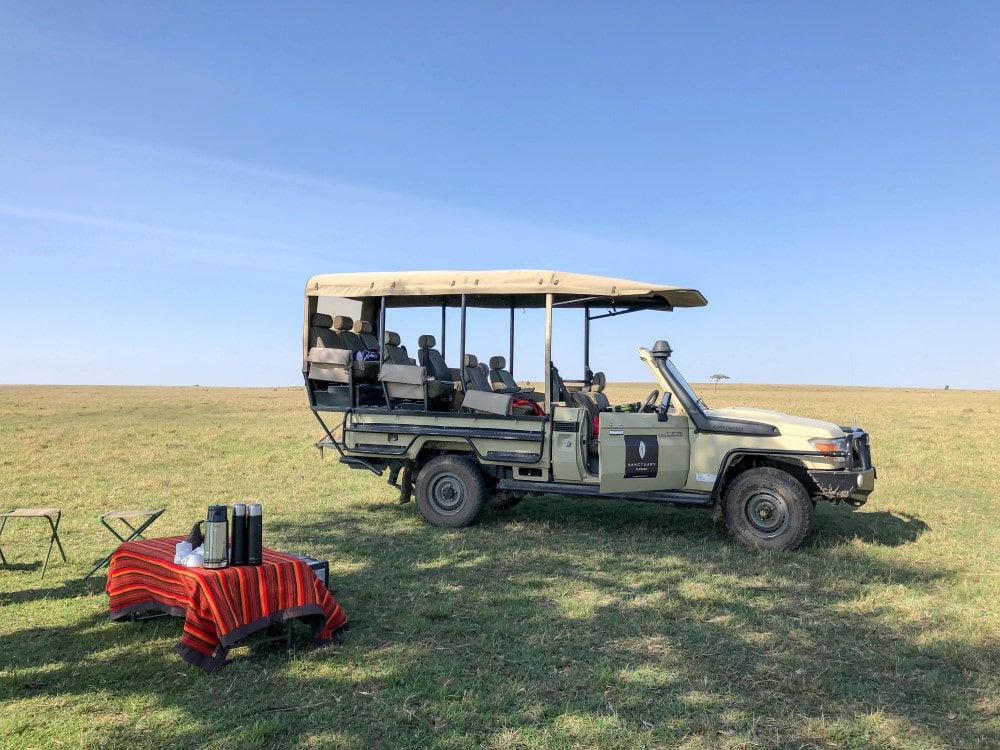 Tips for visiting
The highlight of a visit to the Serengeti National Park will be the game drives. But visitors to the area can supplement their trip with a visit to a traditional Maasai village, a balloon excursion at dawn, or climb of Mount Kilimanjaro.
The entry fee (currently) is about US$82/day per non-resident adult and about US$24/day for non-resident children.
Book your Serengeti safari here!
Alternatively, book your accommodations near Serengeti and ask their staff about booking a safari for you.
Where is Serengeti National park?
The park encompasses 15,000 km2 (5700 mi2) of grassland and savanna in Northwestern Tanzania.
Most visitors to the Serengeti will fly into Arusha (ARK) or Kilimanjaro international airport (JRO) in Tanzania. From there you can fly to one of the seven park airstrips or drive into the park (about eight hours' drive from Arusha). Self-driving in the park is possible but not recommended.
For more information about Serengeti National Park, its opening hours and admission fees, visit Serengeti.com . For a first hand visitor's experience on the Serengeti plains, read Focus East African Safari.
Text and photos provided by Amy and Dave Tull of Travelingtulls. This Massachusetts-based couple enjoy wildlife, photography, and conservation activities. Amy shares travel inspiration on their website as well as on social media. Follow Amy @travelingtulls on Instagram, Facebook, and Twitter.
Have you been to Serengeti National Park? If so, do you have any additional information or advice about this UNESCO World Heritage site? Please add your comments below!