By Amy Tull
What is Stone Town?
Stone Town is the historic old quarter of Zanzibar city on the island of Unguja in the Zanzibar archipelago. The town, known in Swahili as Mji Mkongwe – "Old Town" – has been occupied for over 1000 years as an important Swahili trading center between Africa, Asia, and eventually Europe. The centuries of occupation have created a blend of architecture and culture unlike anything else in the world.
Disclosure: This article contains affiliate links. Making a purchase through an affiliate link will mean a small commission for this website. This will not affect your price.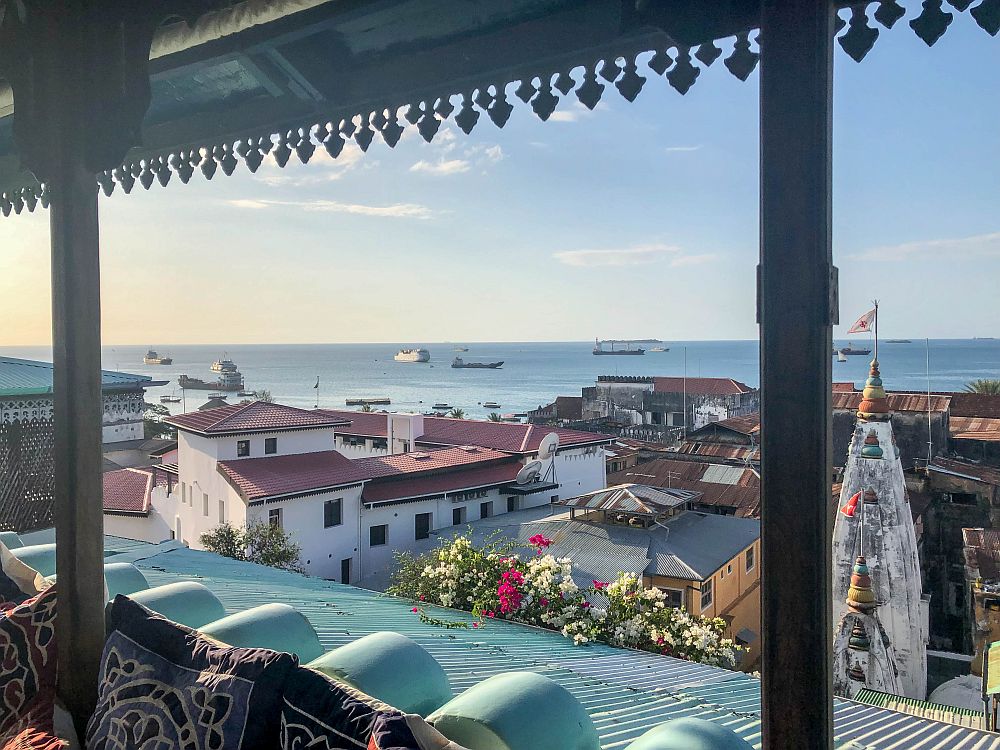 The archipelago is often referred to as the Spice Islands, and this trade may have created Stone Town's prominence as a trade center, but it was the slave trade that ultimately became most profitable. The legacy of the slave trade is preserved in sites and museums in Stone Town.
Why is Stone Town a UNESCO World Heritage site?
Stone Town meets several criteria for inclusion as a cultural site on the UNESCO World Heritage list, which states:
Stone Town of Zanzibar is "an outstanding material manifestation of cultural fusion and harmonization."
"For many centuries there was intense seaborne trading activity between Asia and Africa, and this is illustrated in an exceptional manner by the architecture and urban structure of the Stone Town."
Zanzibar has "great symbolic importance in the suppression of slavery, since it was one of the main slave-trading ports in East Africa and also the base from which its opponents, such as David Livingstone, conducted their campaign."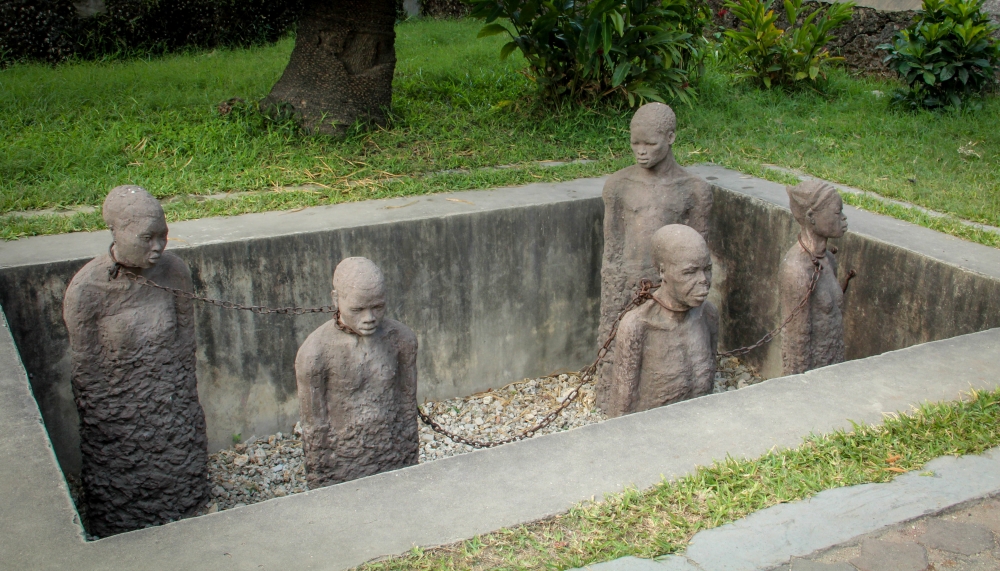 What can you expect on a visit to Stone Town?
Many visits to Stone Town begin on the waterfront. It's immediately clear that this is an active port with ferries and dhows lining the shore. Along the waterfront there is a promenade and the Forodhani garden (where the daily night food market is popular with both locals and tourists).
The two most famous buildings are located here – the House of Wonders, and the Old Fort.
The House of Wonders was built in 1883 and was the first building in Zanzibar to have electricity and the first building in East Africa to have an elevator.
The Old Fort was first constructed in the 17th century by Portuguese traders, making it the oldest building in Stone Town. It was rebuilt by the Omanis in the 18th century and is still used for festivals, including the Zanzibar International Film Festival.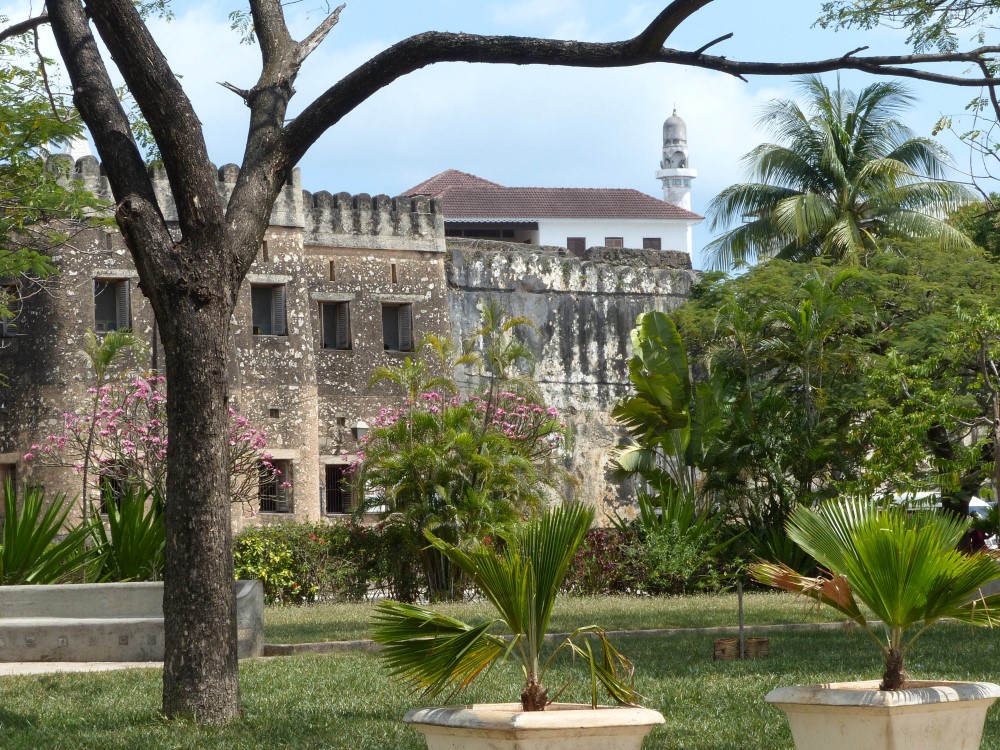 Entering the narrow alleys off of this main street, you'll find a bustling, still vibrant town. Coffee houses, shops, and homes line the alleyways, some catering to tourists, but many selling vegetables, fruits, and necessities to the island's population.
The buildings are built of coral ragstone with mangrove wood framing, giving the town its name: Stone Town. Influences of Swahili, Arab, and Indian cultures are easily observed in the architecture and the intricately carved doors.
All visitors to Stone Town should visit the Old Slave Market and the Anglican Church. This area is now a well-designed museum with panels and displays giving an introduction to the slave trade of East Africa. From this museum visitors descend one group at a time into the dark underground chambers where the captured people were held. A very powerful experience.
Is Stone Town worth visiting?
Stone Town is an essential stop for any visitor to East Africa. There are few places where the convergence of several cultures can be found in such an intact state. But in our opinion, it is the history of the slave trade, well-presented and preserved, that makes this UNESCO site important for anyone able to visit.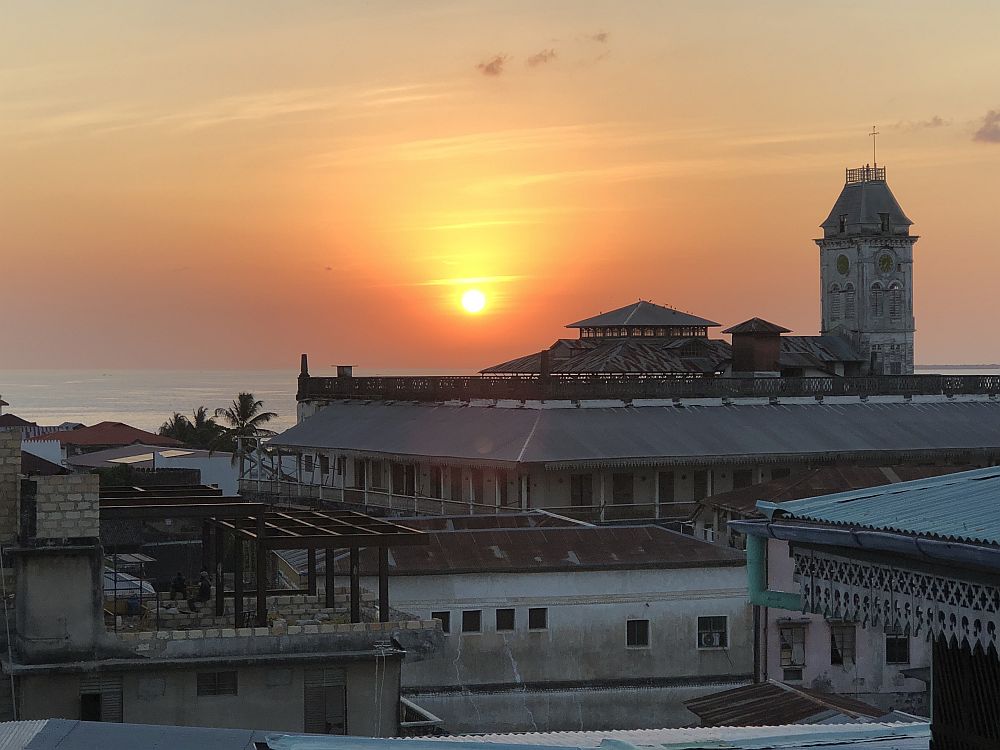 What sort of traveler would like Stone Town?
Anyone interested in the history of East Africa will enjoy a visit to Stone Town. Travelers on a wildlife safari in Tanzania will get a very different perspective of Africa by visiting this ancient town.
Fans of the rock group Queen might enjoy the opportunity to see where the songwriter and vocalist Freddie Mercury was born. The home is not open to the public, but you'll find a queue waiting to get their picture by the doorway.
Tips for visiting Stone Town
The alleys in Stone Town are narrow and crowded. Visitors with mobility issues may have difficulties exploring the town, but may be able to get taxi service to some of the popular sites.
Parents of young children should use their judgement about what will be beneficial to their kids.
A guided tour in Stone Town is recommended. Visitors can explore by themselves, but it's easy to get lost in the labyrinth of alleys. Wear a hat and comfortable walking shoes. Carry water. Plan on a mid-day stop at one of the tea houses.
If possible, make reservations at one of the rooftop restaurants to enjoy a spectacular sunset over the town.
Visitors can spend days exploring the labyrinth of the town, but can also get a good overview of Stone Town in one day if they are short of time. Most visitors to Stone Town will combine it with a stay at one of Zanzibar's resorts, and enjoy a few days on the beaches and waters of the Indian Ocean.
Book your accommodations in Stone Town (or anywhere in Zanzibar) by clicking on the map below:
Where is it?
Stone Town's coordinates are -6° 09′ 32.28″ S, 39° 11′ 33.38″ E.
Located on the island of Unguja in the Indian Ocean, about 25 miles (40 km) from the mainland coast, Stone Town is easily reached by ferry from Dar es Salaam. The ferry ride is about two hours long and is inexpensive (at the time of writing it costs $35-$60 USD pp.)
The town is only a 15-minute drive from Zanzibar's Abeid Amani Karume International Airport. Book your transfer here.
Read more about Stone Town and the island of Zanzibar: Focus Zanzibar: Inspiration to add Zanzibar to your Safari.
Text and photos provided by Amy Tull of Travelingtulls. Amy loves wildlife, photography, and planning travel adventures. She shares favorites on her website as well as on social media. Follow Amy on Instagram, Facebook, and Twitter.
Have you been to Stone Town? If so, do you have any additional information or advice about this UNESCO World Heritage site? Please add your comments below!