By Amy Tull
What is Petra?
Petra is an extraordinary archeological site in Jordan with elaborately carved tombs and temples carved into sandstone. For many years Petra was the capital of the Nabatean Kingdom and was an essential trading center in the Middle East. Today Petra and the lands around it are a popular tourist destination.
Disclosure: This article contains affiliate links. Making a purchase through an affiliate link will mean a small commission for this website. This will not affect your price.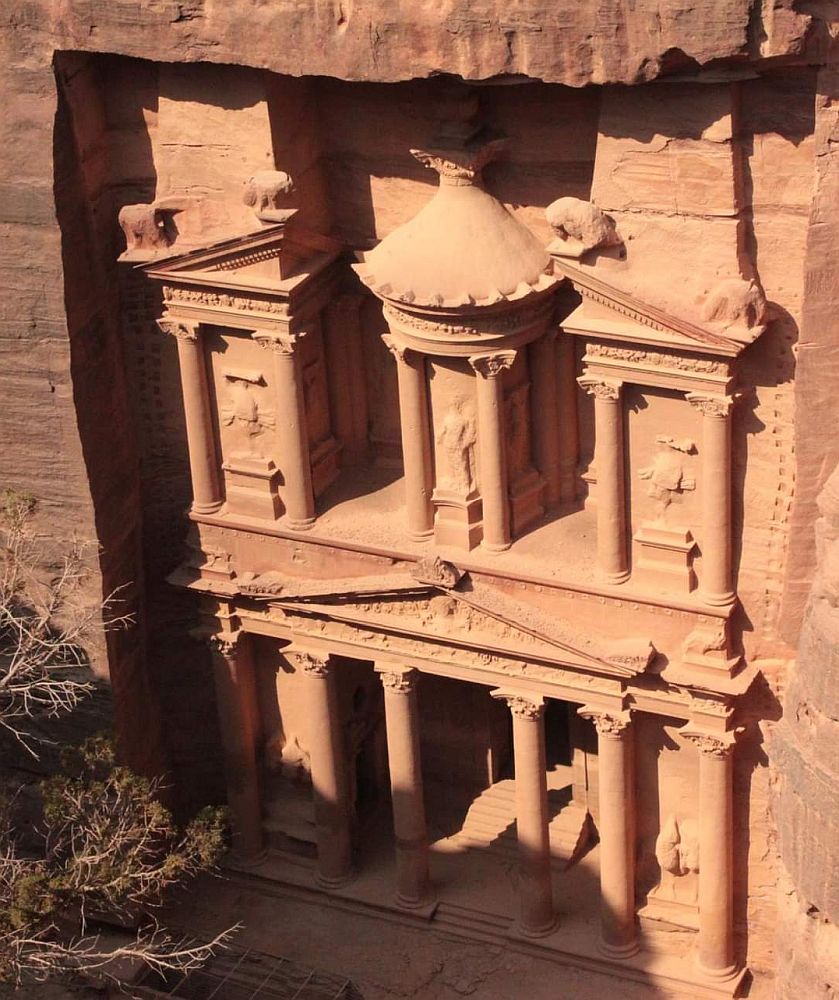 Why is Petra a UNESCO World Heritage site?
Petra has an extraordinary number of tombs and temples with elaborate architecture, as well as a vast system of water control elements such as channels, dams and cisterns.
UNESCO's listing for Petra states, "The fusion of Hellenistic architectural facades with traditional Nabataean rock-cut temple/tombs including the Khasneh, the Urn Tomb, the Palace Tomb, the Corinthian Tomb and the Deir ('monastery') represents a unique artistic achievement and an outstanding architectural ensemble of the first centuries BC to AD. The varied archaeological remains and architectural monuments from prehistoric times to the medieval periods bear exceptional testimony to the now lost civilizations which succeeded each other at the site."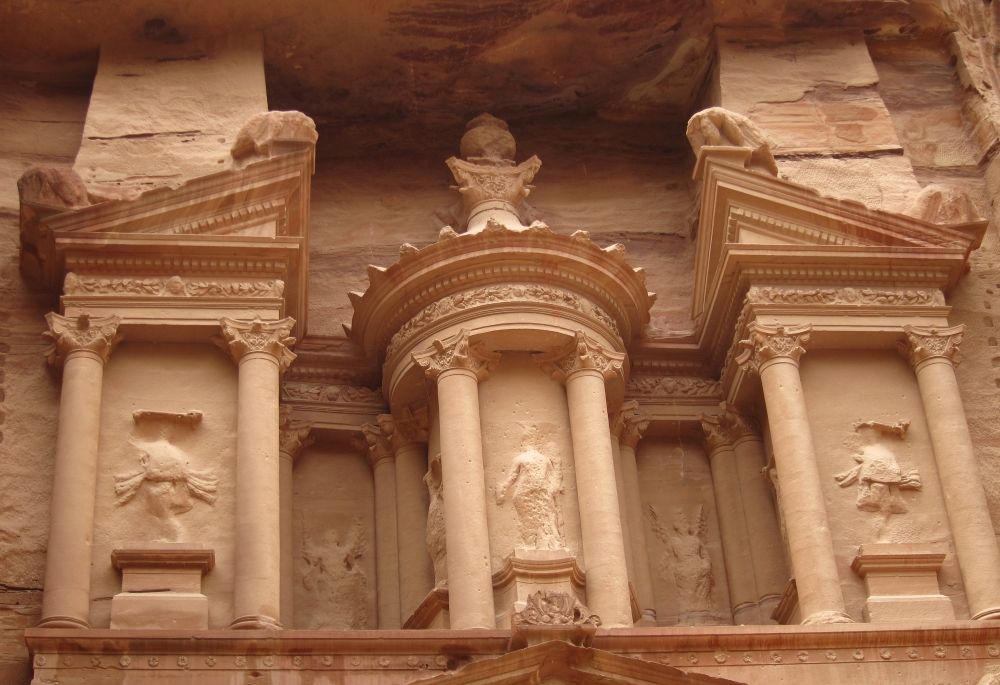 What can you expect on a visit to Petra?
Part of the mystery of Petra, and the reason it is so well preserved, is that it's virtually hidden in the canyons and mountains of Wadi Musa. To get to Petra, visitors walk through the Siq, a narrow slot canyon about 3/4 of a mile (1.2 km) in length. Along the walk visitors can see evidence of the water system that supplied the city.
But nothing can prepare visitors for the first view of Petra. You will leave the darkness of the canyon into a bright valley with the famous Treasury (Al-Khazneh) façade directly in front of you. The building is tall (127 feet or 39 meters) and extensively carved, but very shallow inside. The purpose of the building is unknown, though it's thought to have been either a temple or a tomb.
You'll then walk the main street of Petra, passing by many more carved façades and free-standing ruins. At the end of the street, a mountain trail leads to the largest of the Petra edifices, the Monastery (Ad Deir). Nearer to the Treasury, you can find a trail to the "High Place of Sacrifice" – another hike, but it leads to a wonderful view.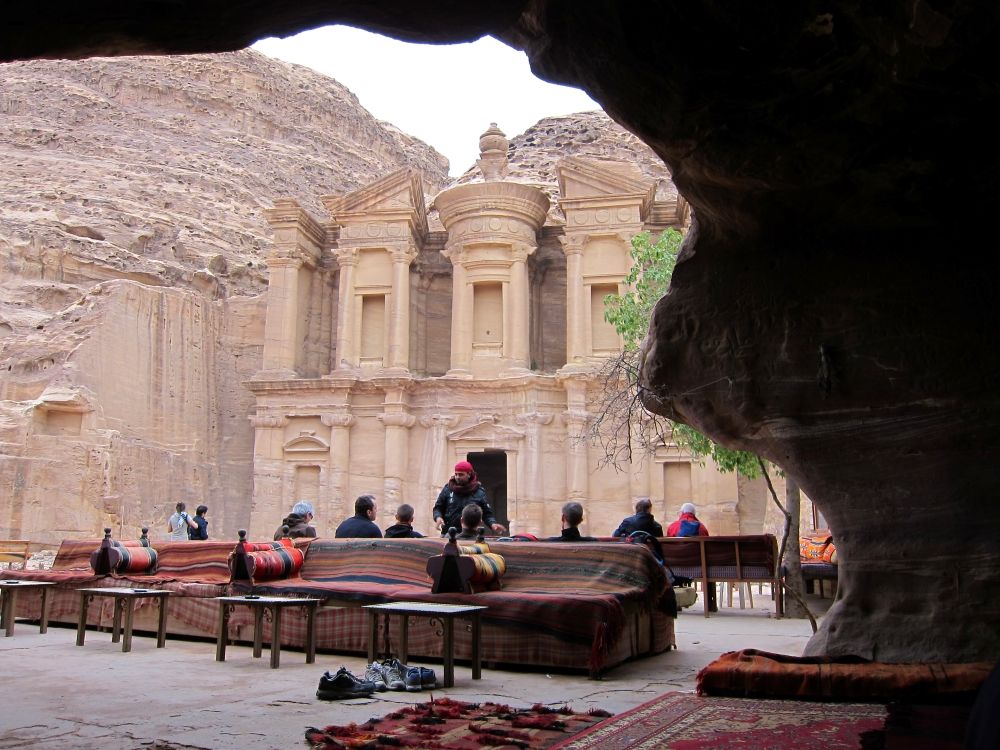 Is Petra worth visiting?
Yes! This is one of the most outstanding archeological sites in the world. The elaborate carvings and the integrity of the site make it a must-visit.
What sorts of travelers would like Petra?
Petra will appeal to many different types of travelers. The city itself is fascinating. Anyone interested in history, culture, or architecture will want to visit Petra. Fans of the Indiana Jones movies will recognize some of the places the films were shot.
Hikers and outdoor enthusiasts will enjoy hiking the miles of trails around the area.
Travelers with mobility issues, and those who are heat-sensitive, may want to reconsider visiting Petra. But there are horse-drawn carriages that take people through the Siq to the main street of Petra.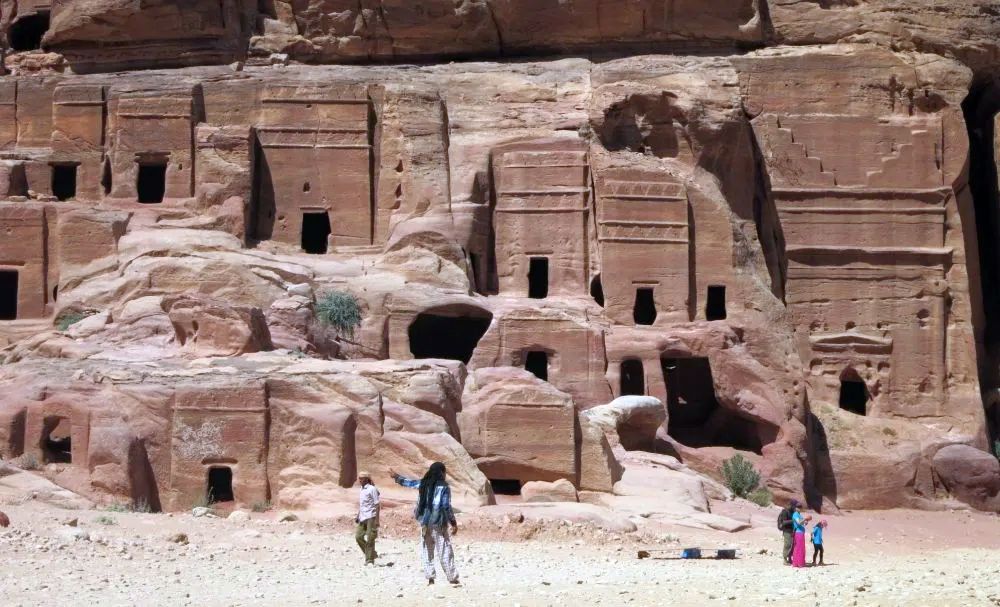 Tips for visiting Petra
Plan an overnight in Wadi Musa to allow time to visit the Petra Museum and possibly experience Petra by Night. Petra by Night involves a candlelit view of the Treasury, accompanied by live music (held Mondays, Wednesdays, and Thursdays).
Petra is very large (about 800 distinct sites), so it will involve a lot of walking in the heat and sun. Be prepared with water, sun lotion and a broad-brimmed hat. Reaching some elements of Petra involves a hike, particularly seeing the Monastery.
Inside the site there are many stalls offering beverages, food, and souvenirs. But carry a reusable water bottle if possible.
To avoid hassle, only hire a licensed tour guide (They're available at the entrance.) and use only licensed transportation within the site. Ask at the entrance to find out what transportation is and what is not licensed. Take small bills for tips.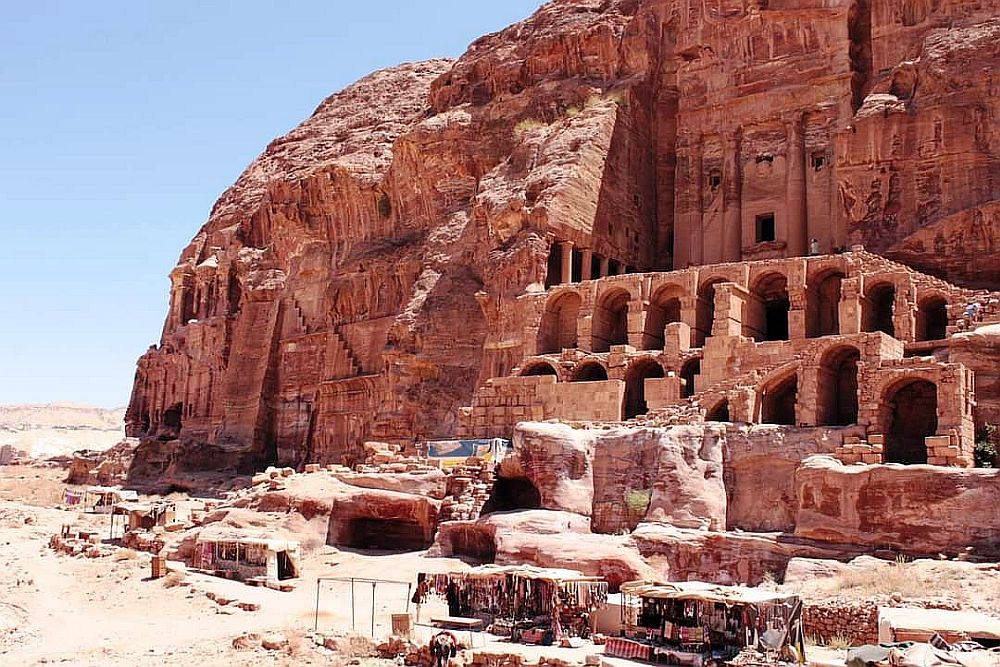 Where is Petra?
30.3285° N, 35.4444° E
From Amman's Queen Alia International Airport: Petra is about three hours by car on the Desert Highway. There are JETT buses running to Petra, or you can hire a transfer from Amman.
From Aqaba: Petra is about a 2-hour drive by car. But visitors may prefer joining one of the many day tours offered from Aqaba or a cruise ship shore excursion from Aqaba.
For more information about Petra, its opening hours and admission fees, see the official website Visit Petra. For a firsthand visitor's experience in Petra, read Visit to Petra: Everything You Need to Know.
Text and photos (except where noted) provided by Amy Tull of Travelingtulls. This Massachusetts-based writer enjoys wildlife, photography, and conservation activities. Amy shares travel inspiration on their website as well as on social media. Follow Amy on Instagram, Facebook, and Twitter.
Have you been to Petra? If so, do you have any additional information or advice about this UNESCO World Heritage site? Please add your comments below!