Brú na Bóinne – Archaeological Ensemble of the Bend of the Boyne
By Allan
What is Brú na Bóinne?
The Boyne valley tombs is a complex of Neolithic mounds and chamber tombs. It is foremost famous for three burial mounds of Newgrange, Knowth and Dowth, and surrounding passage graves, as well as some 90 additional standing stones, and other prehistoric enclosures. Some structures also include petroglyphs.
Disclosure: This article contains affiliate links. Making a purchase through an affiliate link will mean a small commission for this website. This will not affect your price.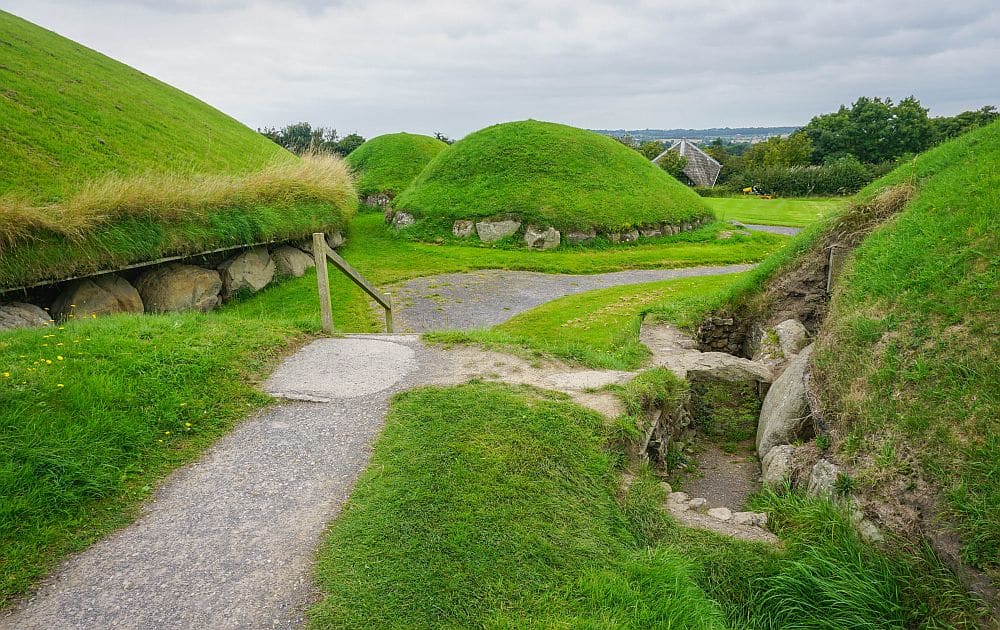 Why is Brú na Bóinne a UNESCO World Heritage site?
Brú na Bóinne is, according to UNESCO, "Europe's largest and most important concentration of prehistoric megalithic art" from as early as the 35th to the 32nd century BC. It predates the Egyptian pyramids. The tombs and monuments had social, economic, religious, and funerary functions.
What can you expect on a visit to Brú na Bóinne?
Brú na Bóinne is found in a remote area of County Meath in Ireland, at the bend of the Boyne River. The only access to the complex is with guided tours starting at the Brú na Bóinne Visitor Centre. There are two main Neolithic mounds and chamber tomb sites on the tour at Newgrange and Knowth, with timed shuttle busses connecting them from the visitor centre. Newgrange is the more famous of the tombs and the tour includes entering the stone passageway and chambers.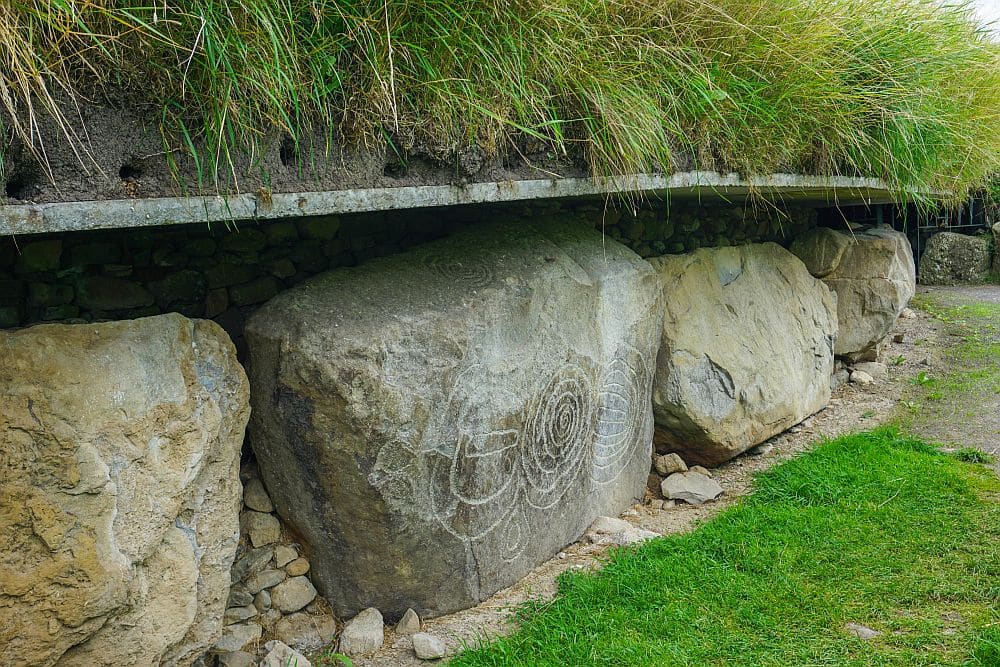 Is Brú na Bóinne worth visiting?
Given its remote location 50 miles (80km) from Dublin in Ireland, it is tricky to reach by public transport, and there is otherwise little tourist interest in this northeast region of Ireland. It is possible to join day tours from Dublin which include Trim Castle. It is a significant destination for those exploring Ireland's Ancient East independently.
The entrance fee to the Brú na Bóinne Visitor Centre is also relatively high, so this will likely put off those without a keen interest in archaeology or the historical significance of the sites. It is definitely not an attraction for selfie-centric visitors, given that the main sites are little more than stone mounds surrounded by fields. Kids will likely have more fun in the visitor centre.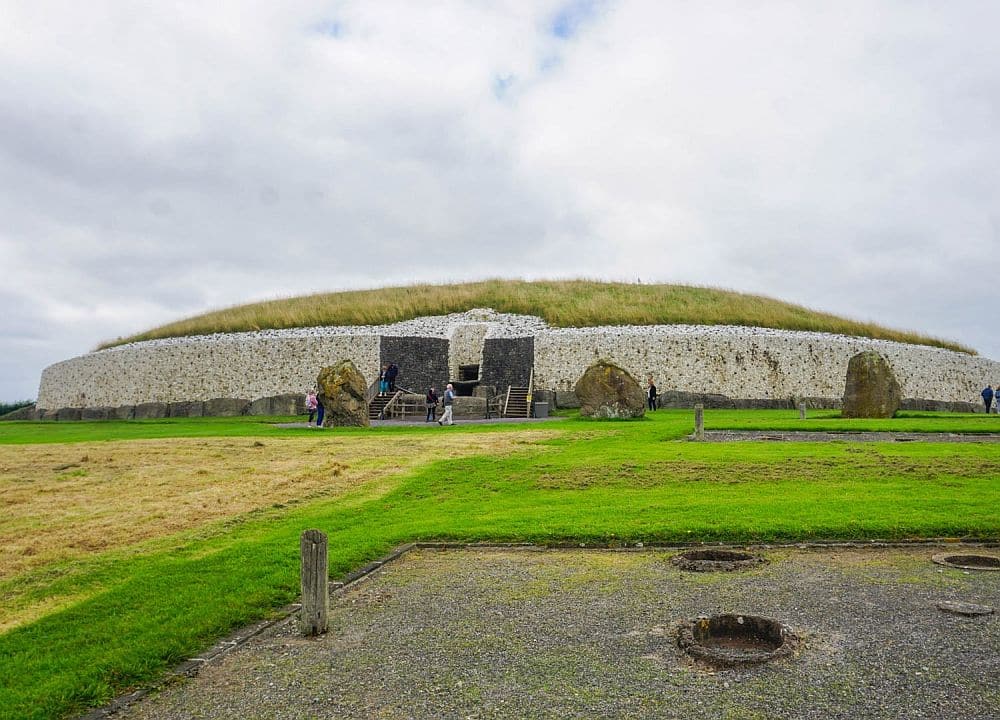 Tips for visiting Brú na Bóinne
Be aware that tickets for the shuttle busses have set times, and it takes 5 minutes or so to reach the shuttle bus by crossing the bridge to the opposite side of the River Boyne.
Also, most people just know the site as Newgrange as it is the most significant attraction at Brú na Bóinne.
There are a couple of other historically significant sites nearby including the Hill of Tara, and the site of the Battle of the Boyne which remains a divisive event between the Catholic and Protestant communities in Ireland.
Book accommodations in Dublin or in Drogheda.
Where is Brú na Bóinne?
Address: Brú na Bóinne Visitor Centre Newgrange and Knowth, Donore, County Meath, Ireland.
Travel from Dublin: Brú na Bóinne is roughly 50 miles (80km) and a 45-minute drive (50 minutes without tolls) from Dublin.
Travel from Drogheda: The nearest city to Brú na Bóinne is Drogheda (8km/5mi). From Drogheda, it is best to get a taxi.
For more information about Brú na Bóinne, its opening hours and admission fees, see its official website.
Text and photos provided by Allan of Sunny Bangor. Allan is a food and travel enthusiast living between the rice fields of rural Thailand and his hometown of Bangor in Northern Ireland, with plenty of travels in between. Follow him on Instagram or Facebook.
Have you been to Brú na Bóinne? If so, do you have any additional information or advice about this UNESCO World Heritage site? Please add your comments below!