(Skellig Michael)
By Angie Kunze
What is Sceilg Mhichíl?
Skellig Michael (Sceilg Mhichíl) is a rugged island situated off the coast of Ireland. Over 1,000 years ago an ancient monk colony moved here, and spent hundreds of years nesting on this tiny island and building stone beehive-like structures to shelter in. The island provided shelter from invaders, and they couldn't get much closer to God than on this island that rises up towards the clouds.
Disclosure: This article contains affiliate links. Making a purchase through an affiliate will mean a small commission for this website. This will not affect your price.
Today, under the right circumstances, you can climb to the top of Skellig and wander among those beehive huts. As you make your way to the top, you can look out over the wild Atlantic with views of Little Skellig Island. As an added bonus, you'll be greeted by cute little puffin birds that shelter on the island.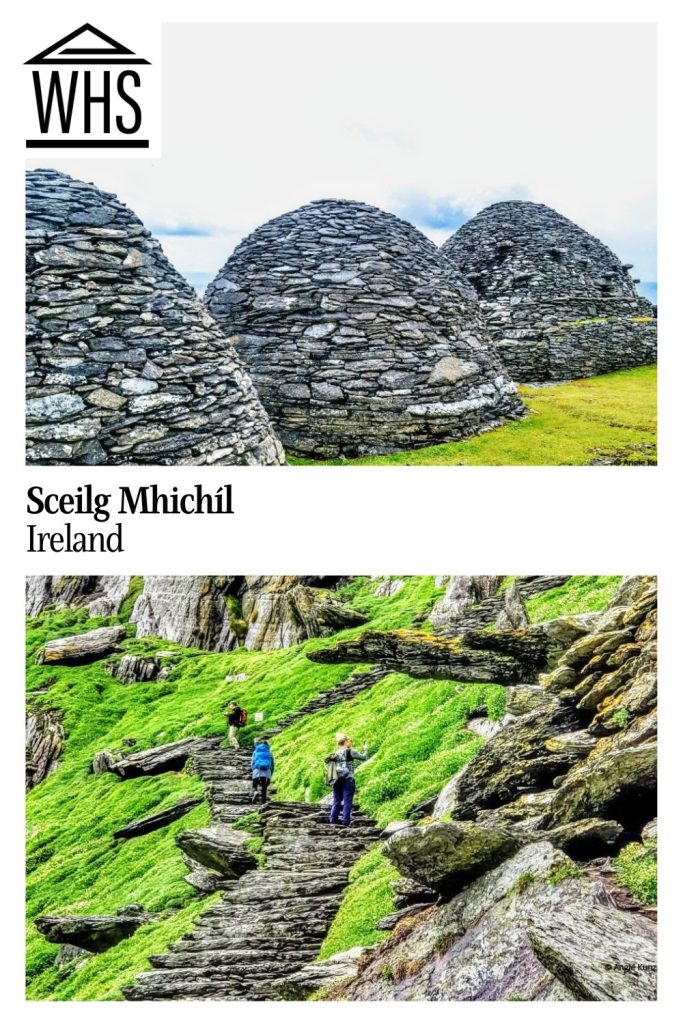 Why is Sceilg Mhichíl a UNESCO World Heritage site?
According to UNESCO, "Sceilg Mhichíl is an outstanding, and in many respects unique, example of an early religious settlement deliberately sited on a pyramidal rock in the ocean, preserved because of a remarkable environment. It illustrates, as no other property can, the extremes of a Christian monasticism…"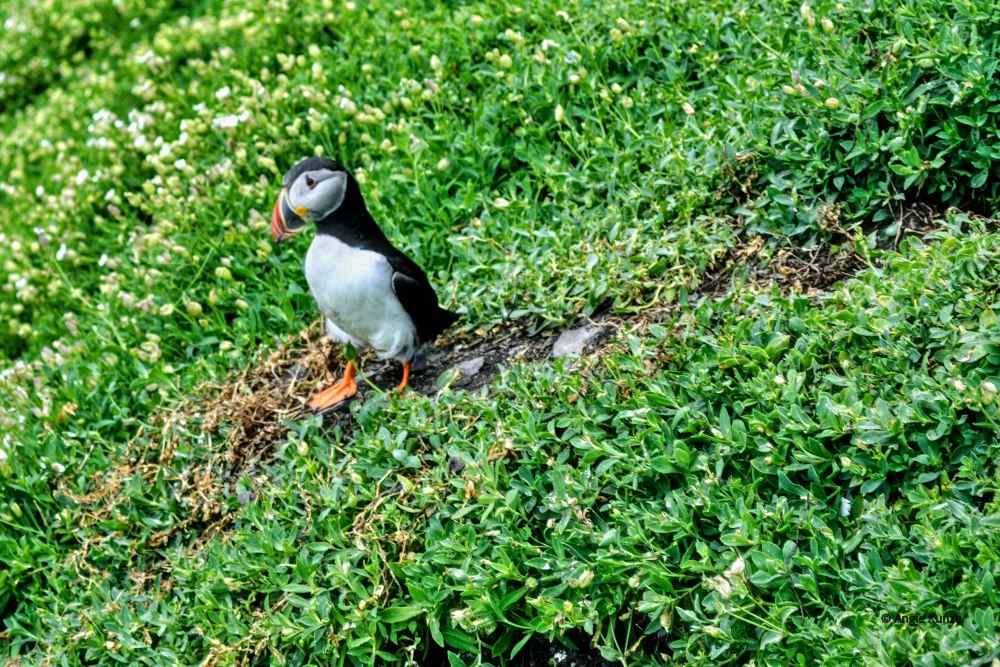 What can you expect on a visit to Sceilg Mhichíl?
The Skellig excursion was a trip highlight for me. If you are a lover of nature and of ancient structures you simply must see it.
Important: Make sure when you book that you are booking a landing tour! I stressed for months about something preventing me from getting on our designated tour day. When it comes to Skellig, the best-laid plans….often go awry. I felt as if I'd won the lottery, and also felt a great sense of relief when the boats were given the go-ahead to head out after a (not uncommon) weather delay.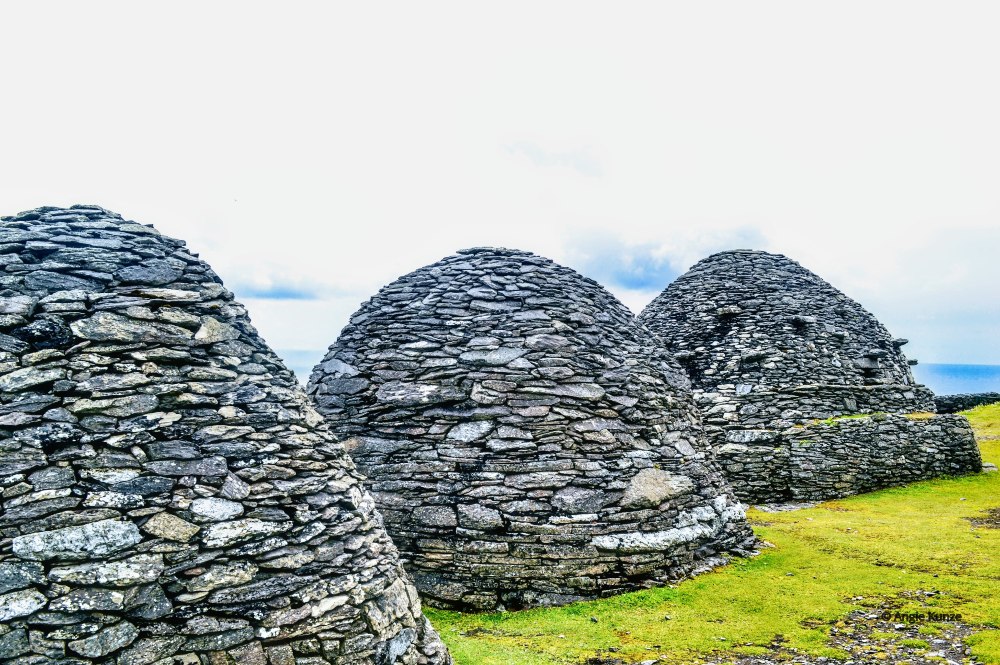 Is Sceilg Mhichíl worth visiting?
Skellig Michael deserves a spot, front and center, on any bucket list. Getting there can be tricky. The season lasts just a few months out of the year, and visitor numbers are limited in order to maintain the integrity of the delicate environment. If you are determined to get there it is possible and it is most assuredly worth the effort. Dates vary from year to year but normally the landing permits are available from mid-May to end of September. The dates are announced by the Office of Public Works sometime in February.
What sorts of travelers would like Sceilg Mhichíl?
If you are a nature lover, or a lover of ancient and historical things, then Skellig Michael is not to be missed. It is rugged and astoundingly beautiful, and the stone structures will transport you back a thousand years. Skellig is also popular with Star Wars fans. Parts of Star Wars Episode VII "The Force Awakens" were filmed here.
This island is rugged and dangerous. There are sheer drop offs, and you must climb 618 treacherous steps to the top. I would not recommend it for children or anyone who isn't sure-footed. People have fallen to their deaths here, so extreme caution is required. That being said, you don't need to be an athlete; just take it slow and know your limitations.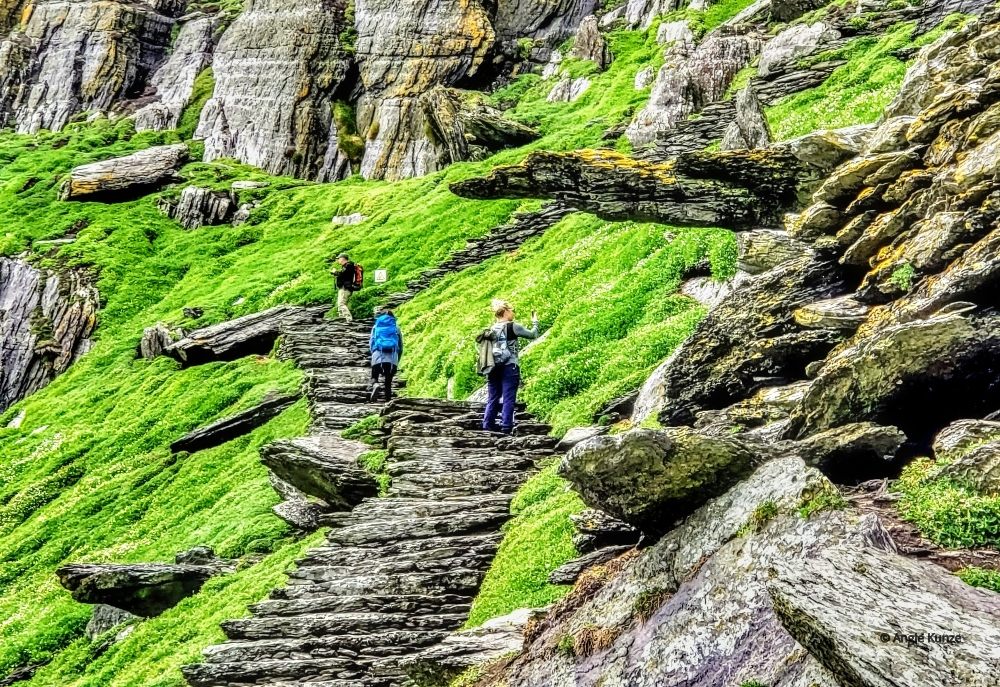 Tips for visiting Sceilg Mhichíl
Visiting Sceilg Mhichíl can be a bit complex. See my website for details. Bullet points include: increasing your chances of getting onto the island, dealing with seasickness, what to bring, how to make the most of your time, and suggestions for what else you can do in the area.
Where is Sceilg Mhichíl?
Skellig Michael is located in the Atlantic Ocean off of the Ring of Kerry Coast.
The only way to reach Skellig Michael is by boat. Most boats that offer landing tours depart from Portmagee, Ireland. It is an approximate 45-minute boat ride from Portmagee, which is approximately a 1.5 hour drive from either Kenmare or Killarney.
Use the map below to book your accommodations in or near Portmagee:
Public transportation in the area is scarce. You will want to either have a car, or hire a driver if you don't have a car.
For more information about Skellig Michael, its opening hours and admission fees, see its official website.
Text and photos provided by Angie Kunze of We're Not in Kansas Anymore Travel Blog. Come along on my travels around this beautiful planet of ours!