Historic Centre of Naples
By Lori Sorrentino
What is Historic Center of Naples?
Naples is the third largest city in Italy. Located on Italy's southwestern coast, it is also the capital of the Campania region. Founded by the Greeks in 470BC as Neapolis, it has long been one of the most important port cities in the Mediterranean.
Disclosure: This article contains affiliate links. Making a purchase through an affiliate link will mean a small commission for this website. This will not affect your price.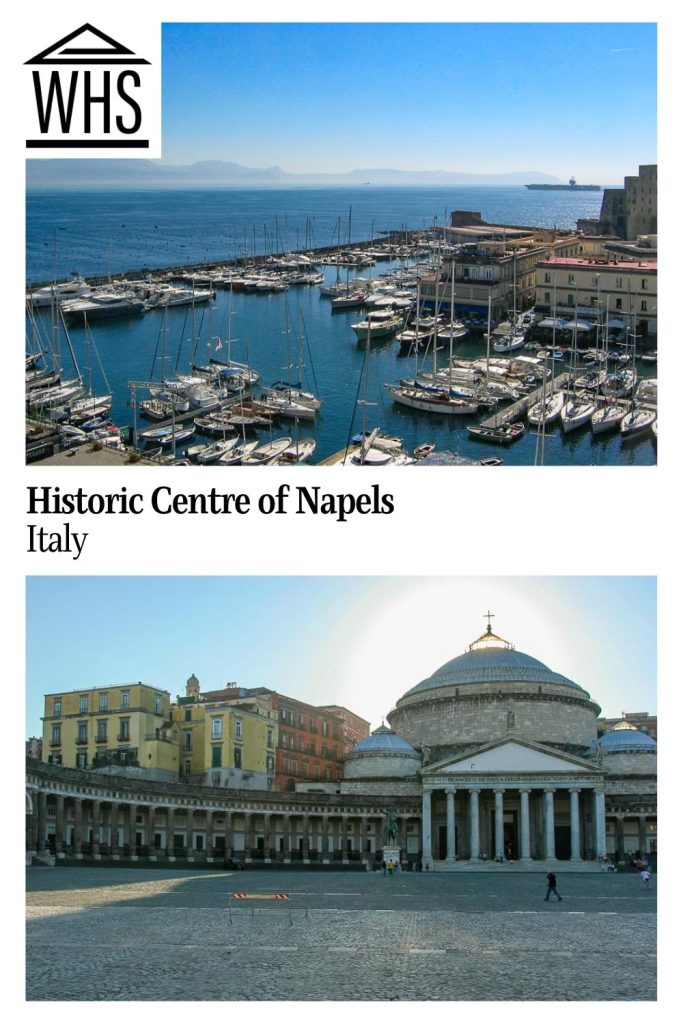 Why is Naples a UNESCO World Heritage site?
Naples, inscribed on the World Heritage site in 1995, is, according to UNESCO, "one of the most ancient cities in Europe, whose contemporary urban fabric preserves the elements of its long and eventful history." With a history of over two thousand years, Naples is an impressive center for art, architecture, foods, and a blending of cultures. Its historic center is one of the largest in Europe with a wealth of artistic styles, architecture, intact centuries-old buildings and works of art, archaeological artifacts, and ancient Roman ruins.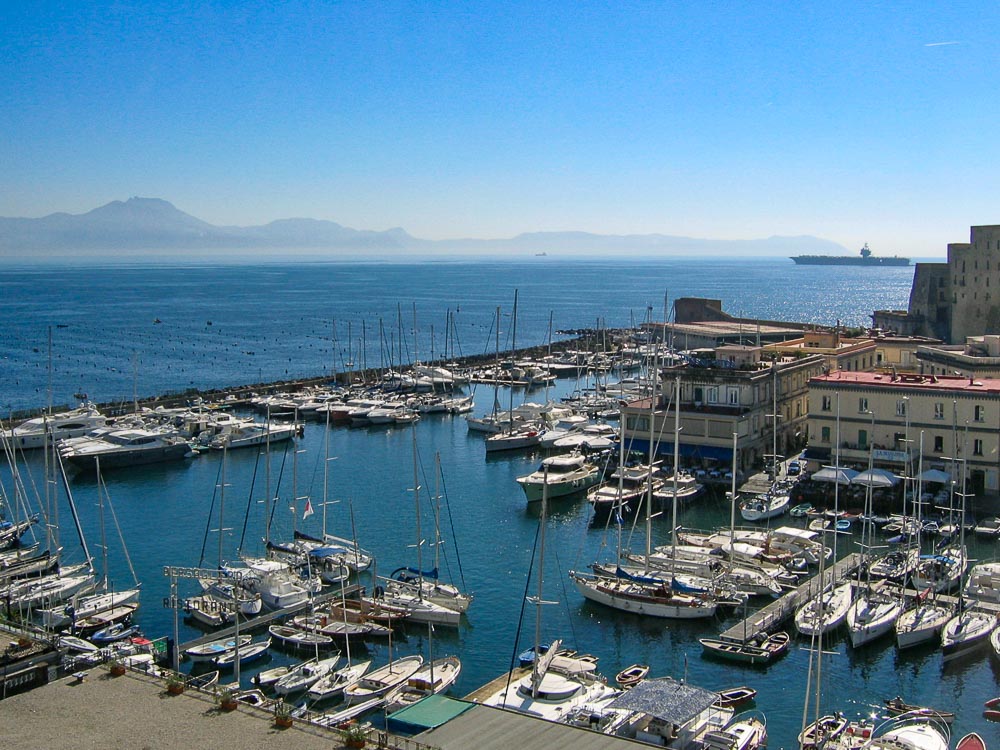 There are several parts to this UNESCO site. Besides the Historic Center, the site includes:
The Villa Manzo district
Santa Maria della Consolazione: a church first built in the 15th century and rebuilt in the 17th century
Marechiaro: a small village near Naples
The District of Casale
The Santo Strato district
The Villa Emma: 16th century villa in the Posillipo district.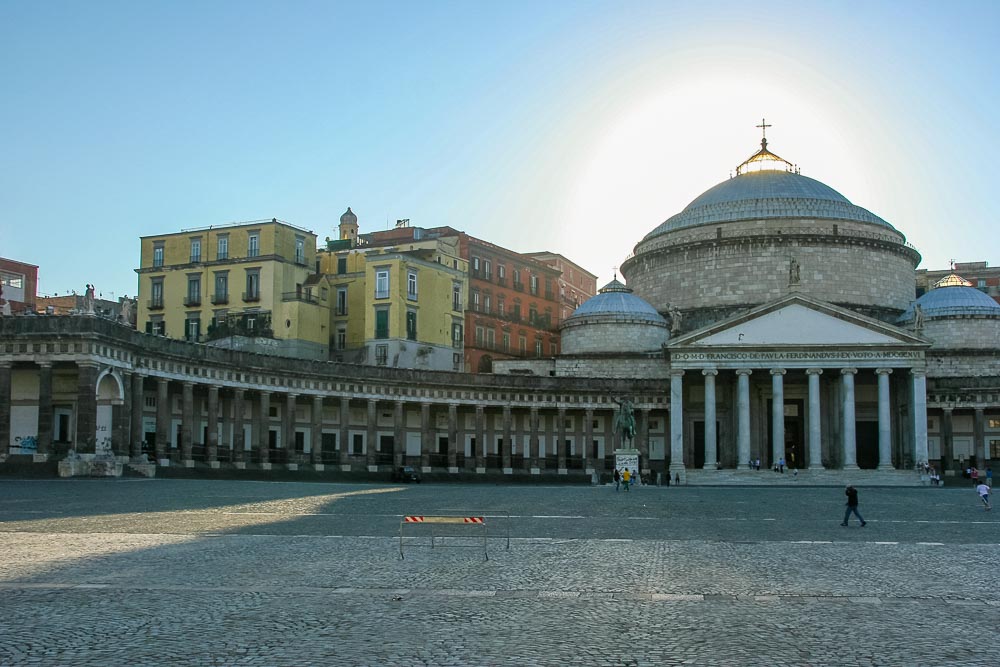 What can you expect on a visit to Naples?
Naples is a large metropolitan city with a maze of not-so-tidy streets and alleys. It's loud and busy and can be confusing on foot. You can easily spend several days to a week exploring the historic center on your own.
To maximize your time, there are numerous guided tours depending on what your interests are.
Take a guided tour of the Naples Underground, a labyrinth of tunnels beneath the city. Religious sites like the Naples Duomo are everywhere. Others, like a sculpture called "The Veiled Christ", are difficult to find, but so worth the effort.
If you love street food you've come to the right place, and pizza in Naples is like no other on the planet – a must try.
Is Naples worth visiting?
Some tourists would say "no." They see other cities like Rome, Florence or Venice as more worth their time. But for travelers interested in exploring one of Italy's most authentic cities, a visit to Naples is a must. Locals are quick to tell you that you've come to the "real" Italy. There's enough history and art in Naples for a visit of a few days or longer. And there are countless things to do in Naples for foodies, as the local food rivals the best in Italy – and of course the pizza is practically sacred.
Foodies, history buffs, art lovers and slow travelers will all find a visit to Naples rewarding and satisfying.
Book your accommodations using the map below:
Tips for visiting Naples
Like most Italian cities, narrow lanes and alleys are paved with cobblestones, often uneven in places. Good sturdy shoes for walking are a must.
Most all restaurants and shops accept major credit cards. Street vendors rarely do, so be sure to always carry some euros with you. You never know when the urge for an espresso and a pastry is going to hit!
Drive if you must, but be aware that parking can be a challenge, and you really don't need a car to explore the historic district. To get somewhere more distant in the city, taxis are inexpensive and a great choice.
If you have the time, an excellent day trip is to the ruins of Pompeii or Herculaneum via the Campania Express or Circumvesuviana trains. It takes just a little more than half an hour but is the easiest and least expensive way to get there. Upon arrival you can add a short bus ride from either station to Mount Vesuvius National Park.
Where is Naples?
As mentioned above, Naples is on the southwestern coast of Italy, about halfway between Rome and the top of the "foot" of Italy. There's good and frequent train service from everywhere in Italy; to give an idea of the distances, it's an hour and a quarter from Rome and three hours from Florence. Ferries can take you from Naples to Corsica, Sardinia and Sicily. It's also an hour and 20 minutes' train ride to Sorrento, a great jumping-off point to explore the Amalfi Coast.
For more information about the Historic Center of Naples, Italy, see its official website.
Text and photos provided by Lori Sorrentino of Italy Foodies, the taste-tempting website all about food travel to Italy.
Have you been to Naples? If so, do you have any additional information or advice about this UNESCO World Heritage site? Please add your comments below!