Costiera Amalfitana (Amalfi Coast)
By Lori Sorrentino
What is Costiera Amalfitana?
Looking over the Tyrhennian Sea and stretching for 50km (31 miles) along the southern edge of the Sorrentine Peninsula in the Campania region of Italy is the incredibly scenic and historic Amalfi Coast, which is on the list of UNESCO World Heritage Sites in Italy.
Disclosure: This article contains affiliate links. Making a purchase through an affiliate link will mean a small commission for this website. This will not affect your price.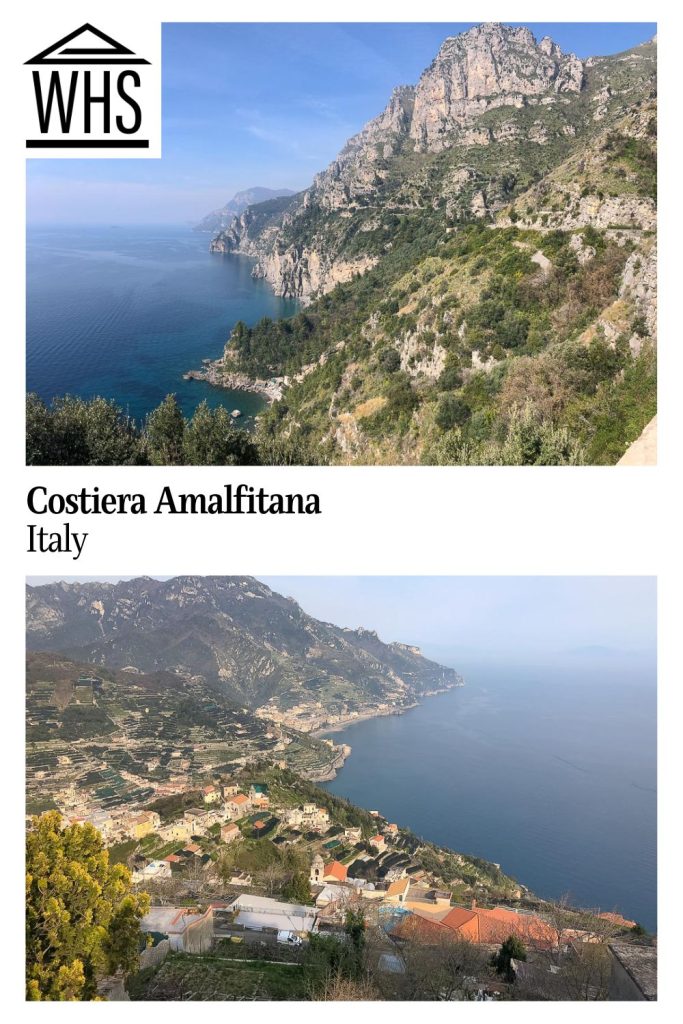 All along the coast are small settlements that have existed since the early Middle Ages. Positano and other small towns such as Praiano have 12th and 13th-century cathedrals with domes decorated with majolica tiles.
In particular, the towns of Amalfi and Ravello have architectural and artistic works of great historical significance:
Amalfi, for which the coast is named, has existed since the 4th century BC and is a historic site paradise. Duomo Sant'Andrea Apostolo with its incredible architecture, staircase, and cloister is one of the most visited cathedrals on the coast.
350 meters (1148 feet) above Amalfi is Ravello. In Ravello are the gardens of 13th century Villa Rufolo, and the eccentric and exotic Villa Cimbrone which was cobbled together by a British Lord in 1904.
Why is the Amalfi Coast a UNESCO World Heritage site?
The Amalfi Coast is sandwiched between the deep blue of the Tyrhennian Sea and the Lattari Mountains. Nestled amongst its natural beauty are the terraced olive groves, vineyards, and orchards of lemon trees the Amalfi Coast is famous for.
According to UNESCO, the Amalfi Coast is "an outstanding cultural landscape with exceptional cultural and natural scenic values resulting from its dramatic topography and historical evolution." The rugged coastline features rock cliffs, beaches, colorful fishing villages, and is dotted with ancient ruins.
What can you expect on a visit to the Amalfi Coast?
Most travelers base themselves in Positano, the most popular and chic holiday destination on the coast, with colorful houses, restaurants, shops, and hotels clinging to the sheer cliffs.
But to truly experience the area you'll have to get out of Positano either on your own or with a guide. With only 16.2km (10 miles) between Positano and Amalfi, seeing and enjoying what the coast has to offer is very doable in just a few days.
When you're done touring, there are a number of beaches where you can enjoy sun and sea.
Is it worth visiting the Amalfi Coast?
Absolutely! The Amalfi Coast is a paradise for nature and history lovers, foodies, and for just relaxing in one of the most beautiful and exotic locations in the Mediterranean.
Tips for visiting the Amalfi Coast
Walking through any of the towns along the coast will involve a lot of uphill and downhill walking often on uneven surfaces, so be sure to wear sturdy shoes.
Nearly every shop and restaurant on the coast accepts major credit cards. But if you love to sample street food, it's best to always carry a few euros.
Don't forget your camera. The entire coast is so compelling that you'll be taking a lot of photos.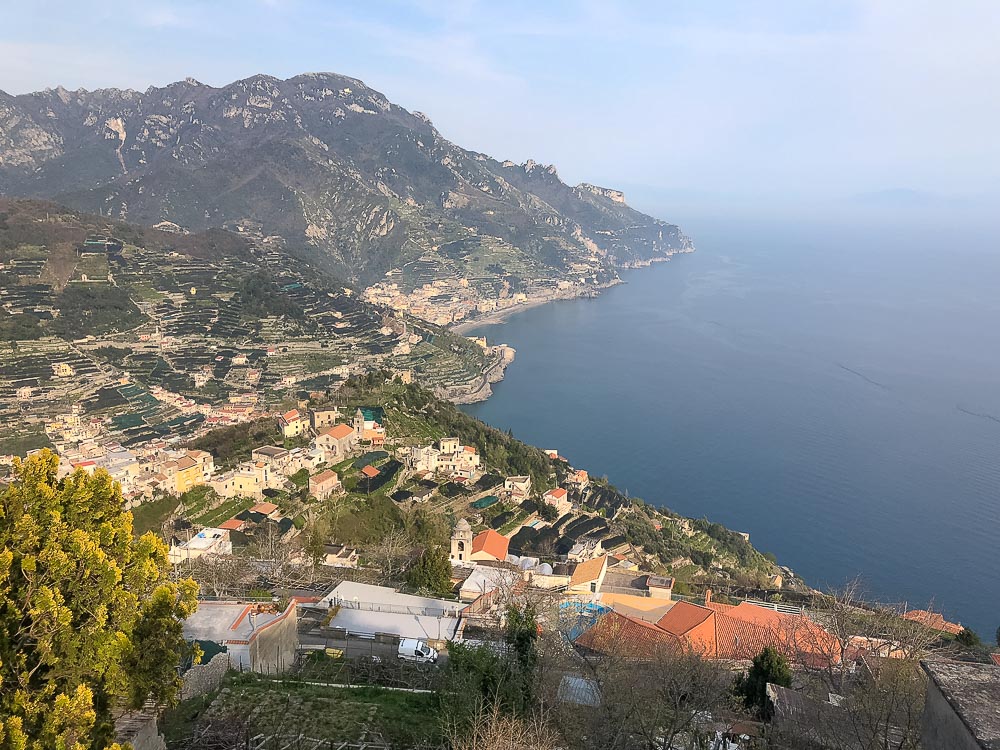 You could stay in Positano or Amalfi, but if they're not in your trip's budget, stay in Sorrento on the other side of the mountain from Positano. There is bus and ferry service that will get you to the coast and back in no time.
Where is the Amalfi Coast?
The Amalfi Coast starting at Positano is 36 miles (58km) south of the city of Naples. If you're staying in Sorrento, it's only 9.75 miles (15.7km) to Positano.
Unfortunately, there is no train service that will get you to Positano or Amalfi. If you're coming from Naples, take a train, bus, or ferry service to Sorrento. From Sorrento, bus or ferry service will get you there in half an hour.
It's best not to drive. Driving in certain parts of Italy can be nerve-wracking, and driving along the narrow Amalfi Coast road is even more challenging. Parking is equally challenging.
For more information about the Amalfi Coast, Italy, see its official website.
Text and photos provided by Lori Sorrentino of Travlinmad, a slow travel blog for unique destinations around the world, and how to slow travel wherever you are.
Have you been to the Amalfi Coast? If so, do you have any additional information or advice about this UNESCO World Heritage site? Please add your comments below!