By Stefan van de Wetering
What is Hoi An Ancient Town?
Hoi An is a city on Vietnam's East Coast. The Old Town of Hoi An is an ancient trading port with very well-preserved architecture, with both local and international influences. Especially Chinese and Japanese traders, but also Europeans, left their mark on the town.
Disclosure: This article contains affiliate links. Making a purchase through an affiliate link will mean a small commission for this website. This will not affect your price.
It consists of a nice waterfront with boats and many narrow streets with beautiful buildings – 1,107 timber-framed structures, according to UNESCO – containing hotels, restaurants, shops and museums.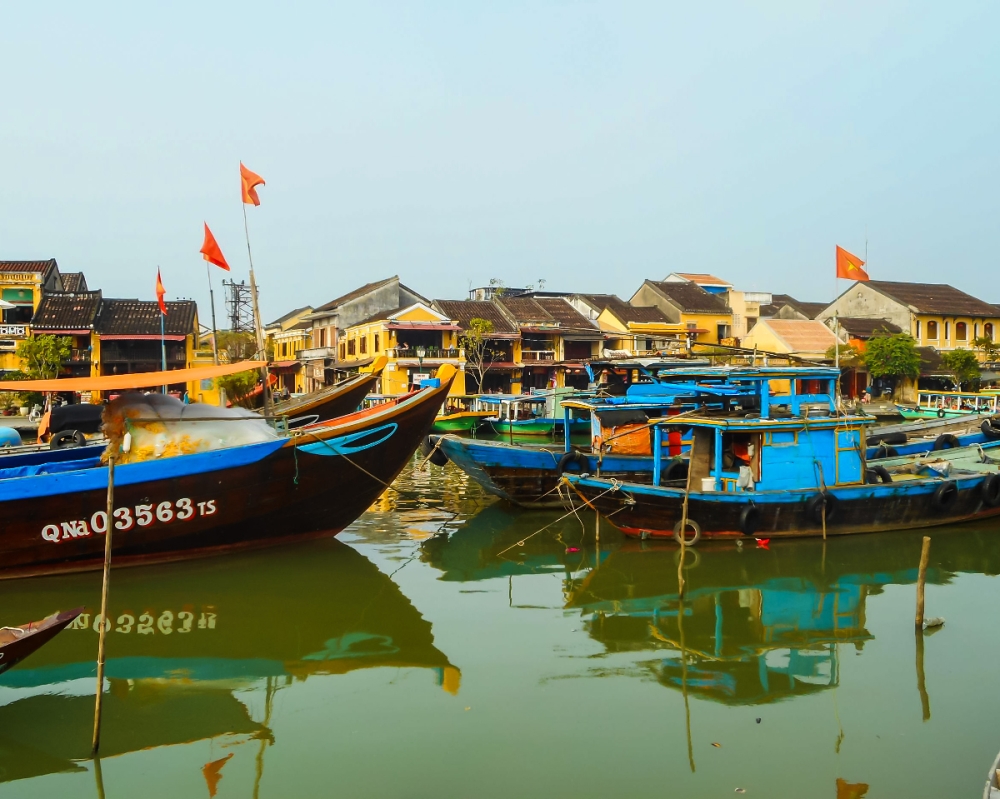 Why is Hoi An a UNESCO World Heritage site?
According to UNESCO, Hoi An Ancient Town has retained its original form and function as an outstanding example of a well-preserved traditional South East Asian trading port and commercial centre. It remains complete as a homogenous complex of traditional wooden buildings, with the original organically-developed street plan, within the town's original river/seacoast setting.
What can you expect on a visit to Hoi An?
You can easily spend an entire day exploring the streets of Hoi An Old Town. After purchasing an Old Town ticket (120,000 dong /US$4.80 /€5.30) you are allowed access to the old town and many museums. There are over 800 historic places and buildings to visit, including Chinese assembly halls, a Japanese bridge, pagodas and temples.
Is Hoi An Ancient Town worth visiting?
Absolutely. This is the highlight of a trip to Vietnam for most people. It can be a bit touristy at times, but that does not diminish the atmosphere of this quaint little town. It really is a lovely place to visit and spend some time.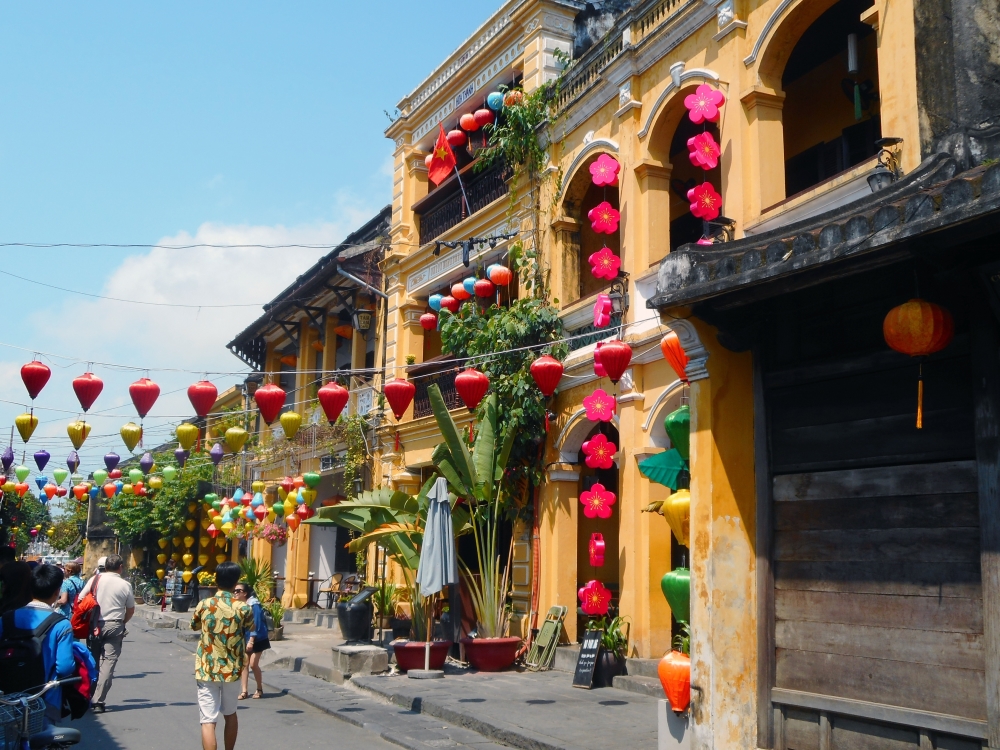 What sorts of travelers would like Hoi An?
It is suitable for any kind of travelers, from backpackers to package tours. There are plenty of places for staying and eating, but it is not a party town. This is a place for more laid-back travelers, not adventure seekers. Find a nice restaurant or cafe, sit down and just enjoy people walking by.
Hoi An is a hotspot for vegan travelers, with many vegan restaurants to choose from. It's just as easy to find a vegan restaurant in Hoi An as it is in Vietnam's capital Hanoi.
Book your accommodations in Hoi An here.
Book tours and lots of other activities in Hoi An here.
Tips for visiting Hoi An
In the evening, the old town is entirely moped free, which makes walking around more relaxed. If you have been to Vietnam before you will know that mopeds can be quite annoying.
Don't forget to also schedule an evening visit when all streets are beautifully lighted with lanterns.
Enjoy the fresh fruits that are sold by the lovely old ladies that work as street vendors. They are also happy to take your photo, or be in a selfie with you.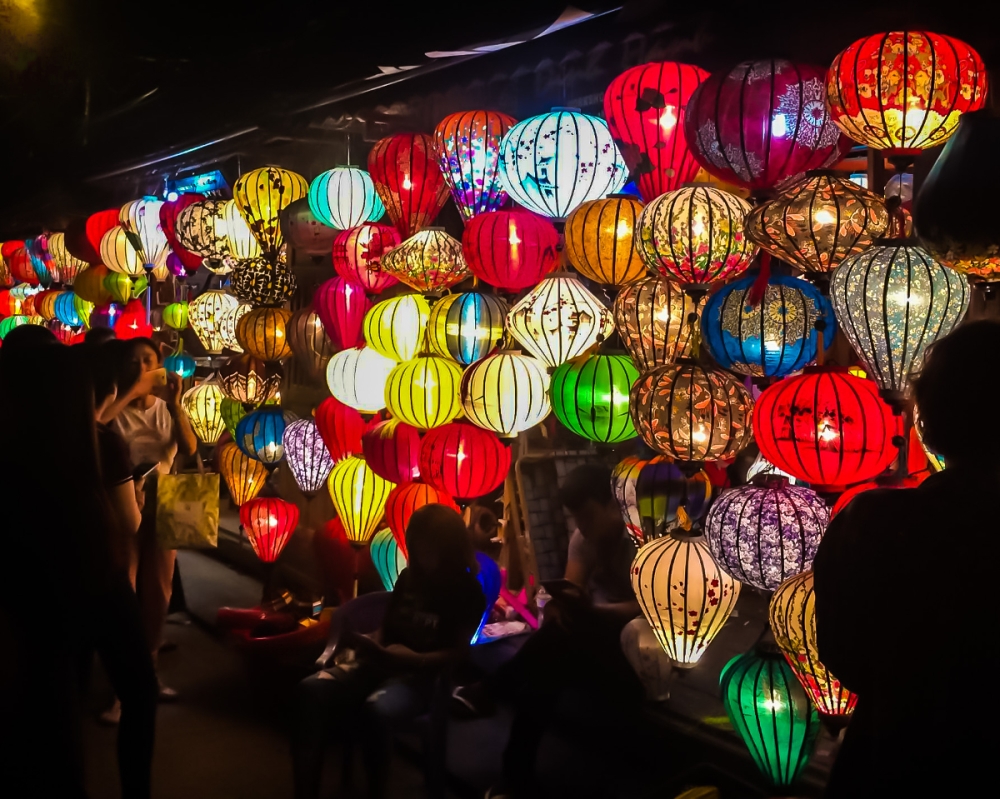 Where is Hoi An?
Hoi An is situated on the coast, about half-way up the length of Vietnam.
If you use private transportation, you can reach Hoi An from the major city of Da Nang in about an hour (47 km). From Hue it's nearly 3 hours (120 km).
You can also reach Hoi An by train, although you will have to disembark in Da Nang. From the train station you can take a public bus or taxi.
For more information about Hoi An Old Town, its opening hours and admission fees, see its official website.
Text and photos provided by Stefan van de Wetering, an enthusiastic and insatiable globetrotter. Born in the small country of The Netherlands, Stefan developed a taste for travel from a young age. Soon after graduating from University, the intensity with which he traveled increased rapidly. So far, he has been able to visit 57 countries. While he has been to many countries, he has a strong love and preference for Myanmar, Japan and New Zealand. Stefan shares his travel experiences on the blog On the Vegan Trail, which he runs with his wife Brenda. You can also follow him on Instagram or Facebook.
Have you been to Hoi An? If so, do you have any additional information or advice about this UNESCO World Heritage site? Please add your comments below!